I realise of course that there are a lot of folks out there who love watches. Many buy and appreciate them and thats it. they never show up for events as thats not their thing. Many never ever drop by any of the watch forums to chat about this or that watch... but they are out there :)

One Rolex aficianado who deserves some mention, not because of the size and quality of his collection, is Uncle Andrew. He deserves mention not only because he is a genuinely nice guy but because he sells the best cheng tng in Singapore and thats probably akin to saying he sells the best cheng tng in the universe [well to me and a fair number of folks at least :) ]
the queue in front of his stall is testament to it... around 15 folks at the time...
ye lai xiang cheng tng since 1939 ... its the best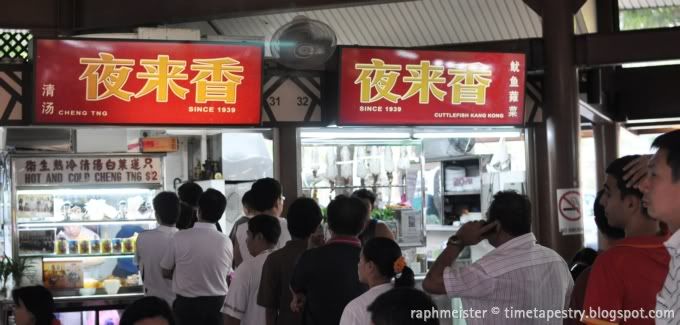 For my foreign readers (as there are a number of u out there), cheng tng is a sweet, soupy dessert with lots of stuff inside(see picture below or google to find what stuff exactly). it may not appeal to you as well lest u have a sweet tooth, which i am happily in possession of :)
some ingredients and well deserved awards, not the bought variety..
wif the highest makansutra 'die die must try' rating too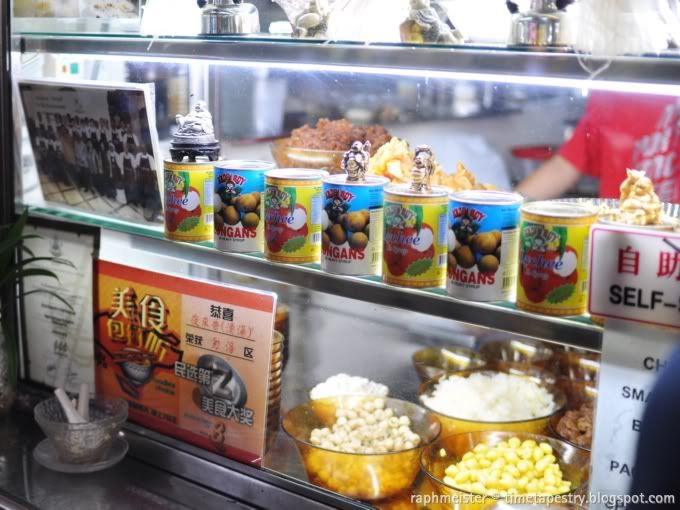 he noticed some of my vintage rolexes :) like this baby... my 1675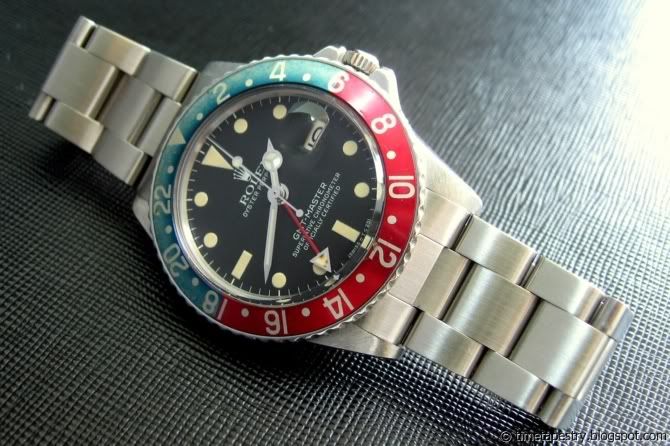 but may have this on his mind instead... orange hand explorer steve mcqueen
Rolex 1655... enticing isn't it ;)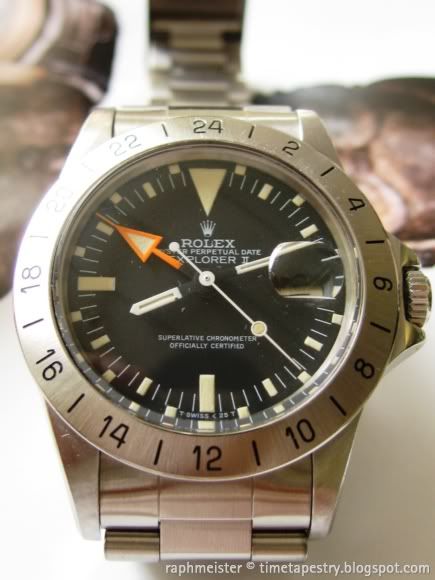 but apart from all our watch talk, i would just like to say that he has been a good friend and provider of some of the best sweet 'nectar' throught the years... from when i was really young in the 80s to when i was serving my national service at bedok camp across the road in the 90s to my baby's birthday party this year and i highly recommend you try out his cheng tng given the chance. i am sure he accepts Rolexes as payment too but we're talking a lot of cheng tng there :) cheers


Real People Wear Rolex :) Vintage or Modern, its all good
A Happy Man with his family helping at his stall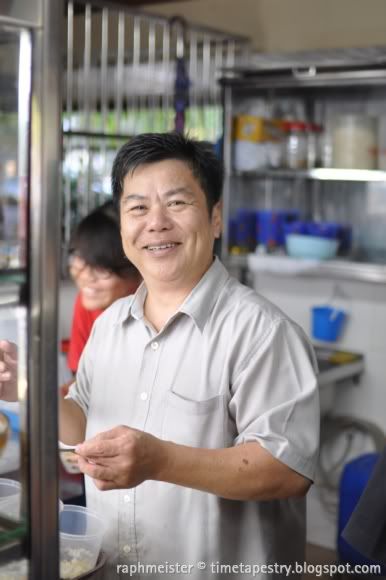 where to get the best cheng tng in the universe... Ye Lai Xiang Cheng Tng
Bedok Corner Food Centre, 1 Bedok Road, Stall No 31, Singapore 469572
(Opposite Bedok Army Camp)