launch of a tegimented submarine steel watch... the
Sinn U-Black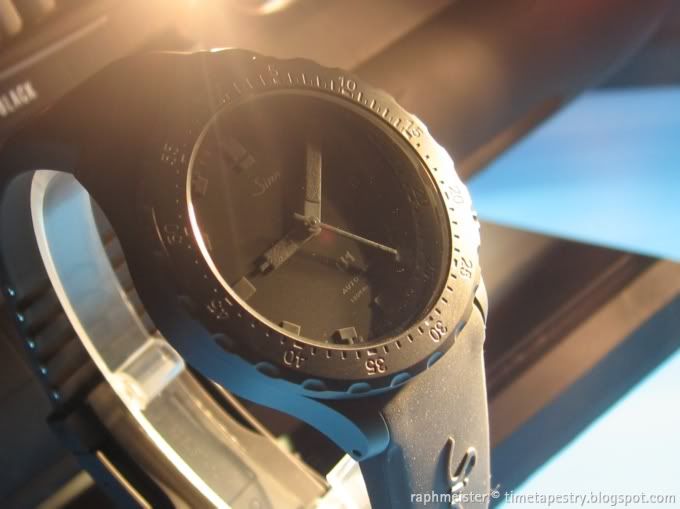 this was a highly anticipated event… while some of the more hormonally charged gents amongst us were excited about having a
hundred
… yes u read right,
100
lovely female ladies about for the nite, I was only there for the watches and to catch up with my mates ;)
a sample first... u dont need 300 spartans to stop the persian army if u ask me ;)
oh uhm... back to business... so anyways… sinn u-black,
399
pieces for the Hour Glass… not to be repeated in a similar form, unlike the tempus u1 which will have a similar cousin soon with red taking over the orange bits on the tempus version… so lets see what we think about the watch, shall we? First the unveiling...
both dr kenny chan and ceo mr lothar schmidt gave speeches before...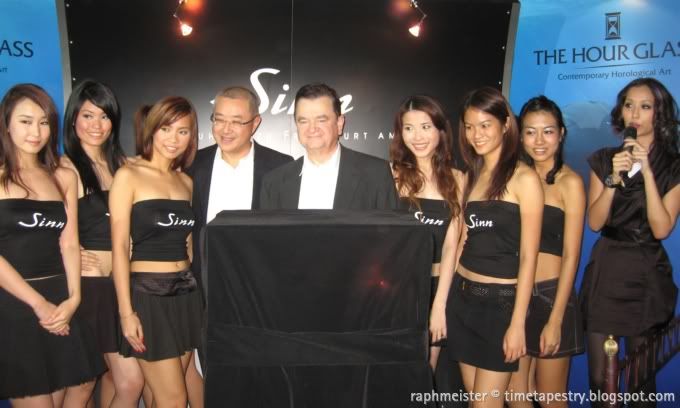 ... the unveiling
And voila there u have it…ooh u black stealthy beauty u...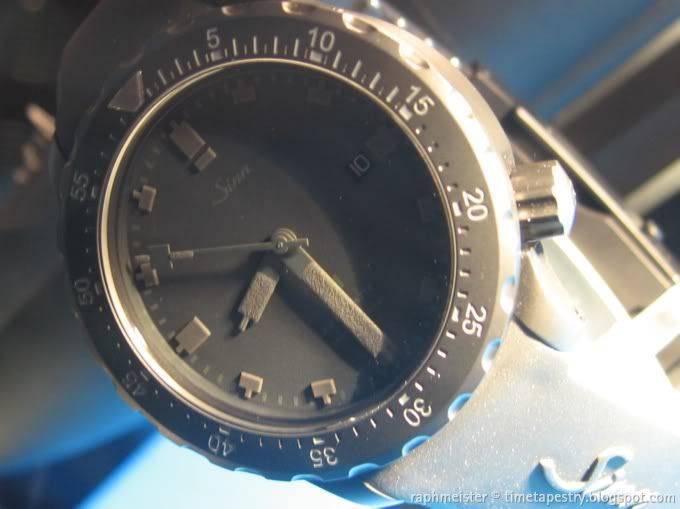 oops how'd that one slip in there... uhm ok back to the watches...Personal take on this is that it's a winner. If u need to have one stealth watch than this should be it. Step aside B&R phantom and other stealthy machines, for BANG for buck, the Sinn is it… cool technology with tegiment and submarine steel... great build quality and a reliable eta movement ticking at its heart...

I caught up with some great gals from the hour glass too… brand lead and marketing comms… just talking shop yuh... (please note my hands are in my pocket as always when taking photos with all ladies that are not mine... (side note: told u so dirk ;)
irin... uh yes what was it u wanted me to buy again?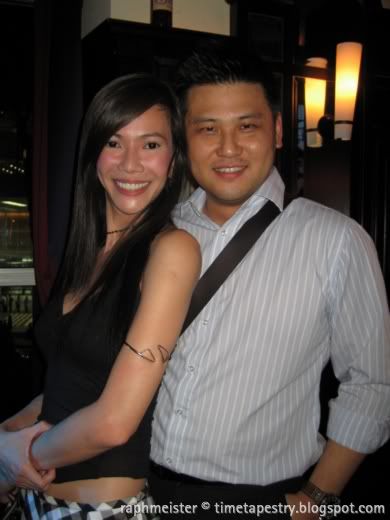 ching wyin... promoting... u guessed right... the hour glass and sinn :)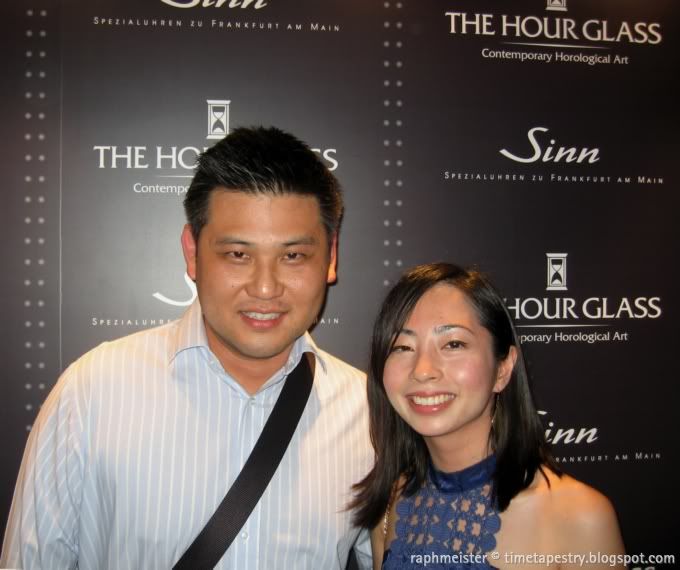 And well there were a couple of other ladies about that nite… here are pics of some of these luvly Singaporean home grown talent who just happened to pose with the raphmeister (WARNING: A couple of totally non watch related photos follow and if you buy a Sinn U-black, none, note, not one of these ladies will magically appear at your side though u may wish for it really... really..... really....... HARD ;)
finally what i was there for the nite (honest :) my order is confirmed
and
i should be getting it sometime in november...
I would like to thank all the fine folks at The Hour Glass and Sinn who were there making this a great nite... Alan from THG Millenia for being ultra accomodating and a great guy. hope u enjoyed the report and pics.
cheers, raphmeister