Thanks again to Sugi of Red Army Watches and Dan Niederer for providing the Q&A from the session below. Post event press release comes after :) for retailers in SG who sell SevenFriday, see about in their FB page LINK. cheers
hmmm what's that on his wrist?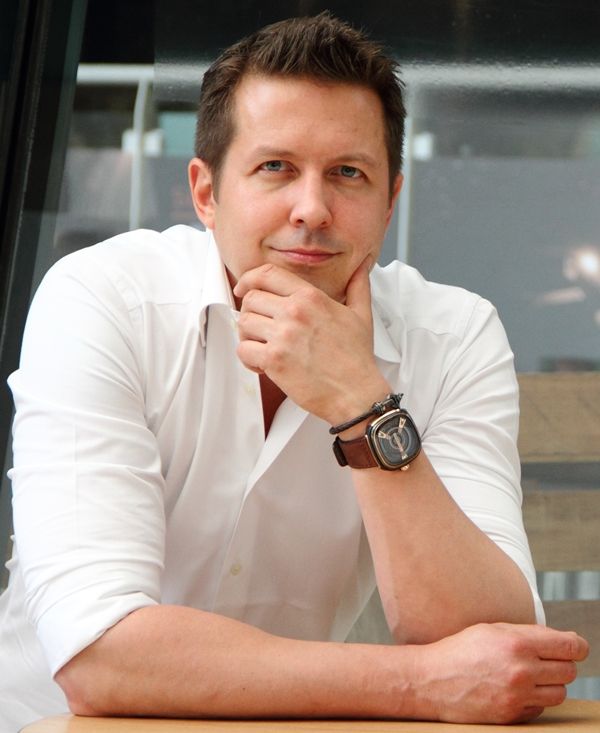 Q1. It's been slightly more than 2 years since the first Sevenfriday image
surfaced out in the market, how have things changed so far? Now and then.
Run through the key points, e.g number of watches sold, number of countries,
IG followers, etc.
A1. We are now 2 1/2 years old and the journey has been incredible thanks to all the support we received from many sides! We are now in about 75 countries present and in close to 500 POS. In our first years we sold a surprising 12K watches and even more surprising 27K in 2014!
Q2. Any regrets so far? What would be some of the things that you wish you
would have done differently back then?
A2. Not really, can't recall any on the top of my mind! In any case I prefer to look forward rather than drooling on regrets…
Q3 After 2 years, I guess it's easier for you to see the profile of your
typical customers. Yes, you mentioned before it was quite broad, that you
yourself didn't see any point of segmentation and profiling but I guess no
harm asking you that question again now. Any difference?
A3. We have to be dynamic and adjustable to reality. The profile is indeed very versatile in regards to gender, age, culture etc… which is a great thing for us!
Q4. Based on our own experience here, we've sold Sevenfriday to quite a
number of serious watch collectors here who pulled the trigger out of
curiosity, out of genuine interest in the brand story and many are also
intrigued by the design. Having said that, there are still a lot of people
here who do not believe that Design, I mean Good Design in a product,
deserves recognition and a premium. What do you have to say to say to this
group?
A4. Anybody is entitled to hers and his opinion. Design in without a doubt a very important element of all consumer products and not to be discounted, so is quality, innovation but also price…
Q5. A lot of brands decided to launch a sister brand to cater to a more mass
audience. Sevenfriday on the other is already at a niche whereby going down
in price offering will hurt the brand image, so the only option is to go
higher. Is there a possibility of launching a new sister brand of
Sevenfriday perhaps in the SGD10,000 price segment? Sevenfriday SGD1500 and
MB&F SGD100,000. The gap is pretty wide.
A5. :-D , nothing is impossible but at the same time it is very important for any brand to respect and stay true to ist identity!
Q6. Okay let's talk about the FAKES now if they are worth a discussion at
all, that is.
A6. Not really….Copies are the most sincere form of flattery, but very annoying and illegal! If you don't have copies you're not a brand, so we did well I guess :-D! On the other hand you take risks and invest a lot of resources, so it is very annoying seeing people profiting in such manner.
Q7. Last but not least, what's next for Sevenfriday. Any hints on what's
coming?
SF at Jays for example. Do you see it happening here?
A7. Many developments are in the pipeline for SEVEFRIDAY, more watches coming this year….but for the first time also some new watch accessories…and much more which should remain a surprise for the time being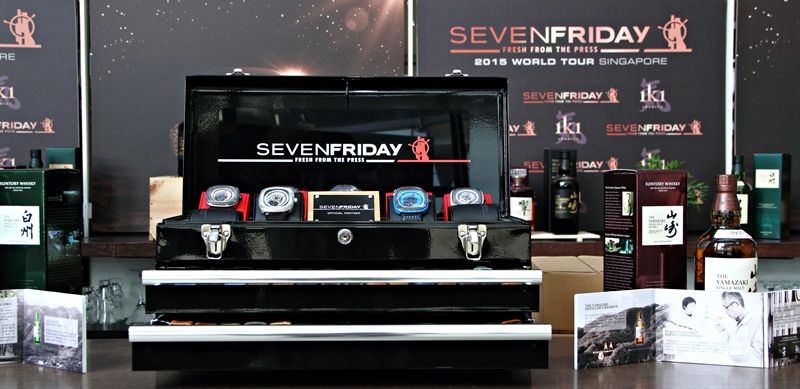 Post Event Press Release:
SevenFriday Singapore World Tour 2015: A Gilt-Filled Evening
5 March 2015, Singapore – SevenFriday World Tour returns to Singapore with a
titillating evening of fine timepieces, whisky, company as well as supporting a good
cause. 4 March 2015 marked the return of the highly anticipated SevenFriday World
Tour to Singapore. This time, the event was held at Lowercase, located in the artsy
campus of LA SALLE College of the Arts. SevenFriday and LA SALLE both share
common traits: maintaining a strong design ethos while daring to be original. The
nonconformist and unconventional design of a SevenFriday watch is also echoed in the
architecture of the campus as well as the art and design curriculum on offer. What better
venue to hold the World Tour when both organisations are deeply rooted in design.
The interiors of Lowercase further reflected what SevenFriday was all about: an
easygoing vibe with a hint of industrialism. For the uninitiated, one might mistake
Lowercase as a SevenFriday café, thanks to the meticulous planning of the décor. The
wood-themed stage featured emblems found on a SevenFriday watch box, exhorting
buyers to "Carry with Caution", as an example. The close to 200 guests who turned up
for the SevenFriday Singapore World Tour 2015 were greeted by a huge SevenFriday
Big Block poster at the entrance, which also served as a preview of what was to come
during the event.
In support of loveLASALLE Education Fund
As a show of its continual commitment to nurturing and supporting local talent,
SevenFriday Singapore held an auction for the evening to raise funds for the
loveLASALLE Education Fund, which helps students in need of financial aid for their
tuition fees. Alvan Loo, Director of Communications and Advancement with LASALLE,
who is in charge of the loveLASALLE Education Fund was present to inform guests at
the event about how their donations would be utilized to assist students.
Up for auction were the limited edition SevenFriday Big Block and Yamazaki 18 whisky.
Both items are highly coveted in their own way. The SevenFriday Big Block is limited to
350 pieces globally with very few pieces available for sale across the more than 50
markets that SevenFriday is present in. The Yamazaki 18 is a fine whisky crafted in
Japan's first commercial distillery, which is owned by Suntory. The single malt is sought
after for the deep rich aroma for which it is known. The two items fetched a neat sum of
S$3,000 from the auction, above their combined retail value of S$2,500. Niederer
sweetened the deal by including a SevenFriday bag from his personal collection, which also bore his autograph. 100% of proceeds from this auction went to the loveLASALLE
Education Fund.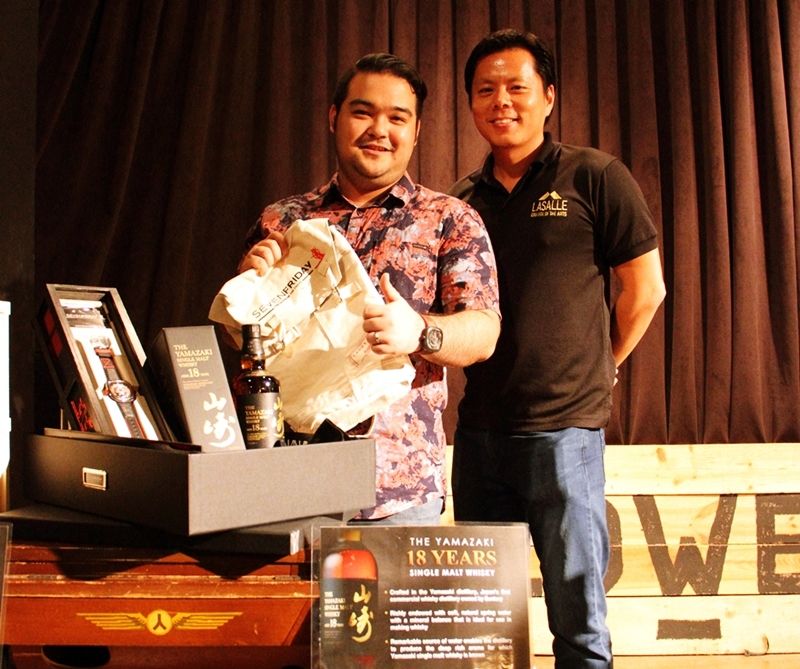 As a further show of support to the arts, Joie Tan, a budding talent studying at LASALLE
performed a set consisting of both covers and original compositions. She serenaded the
crowd with her vocals as guests continued to mingle with Niederer and other
SevenFriday fans after the auction.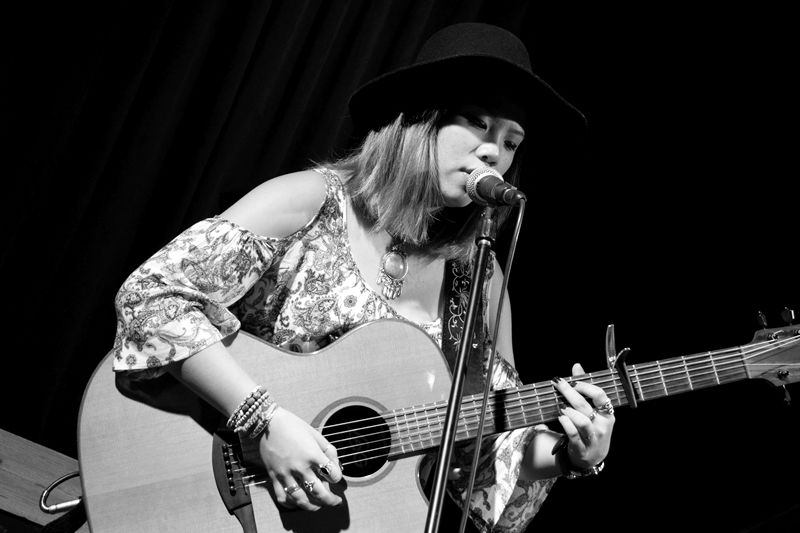 Gilt-infused evening
When invites for the event were first sent out, one of the questions that came back was
whether there had been a typo for the "gilty pleasure" promised for the evening. The use
of the term gilt was purely a word play, meant as a teaser of one of the things to come
from SevenFriday this year. The main inspiration of this theme can be found sitting on
the wrist of Niederer. Eagle eyed fans were able to catch a glimpse of the gilt-edged
SevenFriday M-series which will be launched in conjunction with the upcoming
BaselWorld 2015.
To inject an element of fun to the evening and also as a precursor of the muchanticipated
SevenFriday at Jay's – which is a 7-night long event organised by
SevenFriday at the club, Jay's, located in Basel over the duration of BaselWorld 2015,
SevenFriday Singapore teamed up with Iki Shouten, a proprietor of fine Japanese and
Scotch whiskies as well as sake and various spirits and wines, to come up with a
SevenFriday-inspired cocktail for the evening. Dubbed Gilty Pleasure, the SevenFriday
Singapore cocktail was crafted by the founders of Iki Shouten, Min Xiang Yang and
Andrew Pang. Made using a combination of the fine Hakushu Distiller's Reserve
Japanese whisky which is embraced for its herbal, gently smoky flavour; elegant yuzu
juice; and exotic fennel seeds-infused syrup, the Gilty Pleasure is a burst of citrusy
followed by mild savoury notes that was a crowd pleaser. The mellow gold coloured
drink mimics the theme of the event – gilt. Whether you like your whisky neat or dirty,
the dynamic team of Iki Shouten was ready to serve up your poison of choice for the
evening.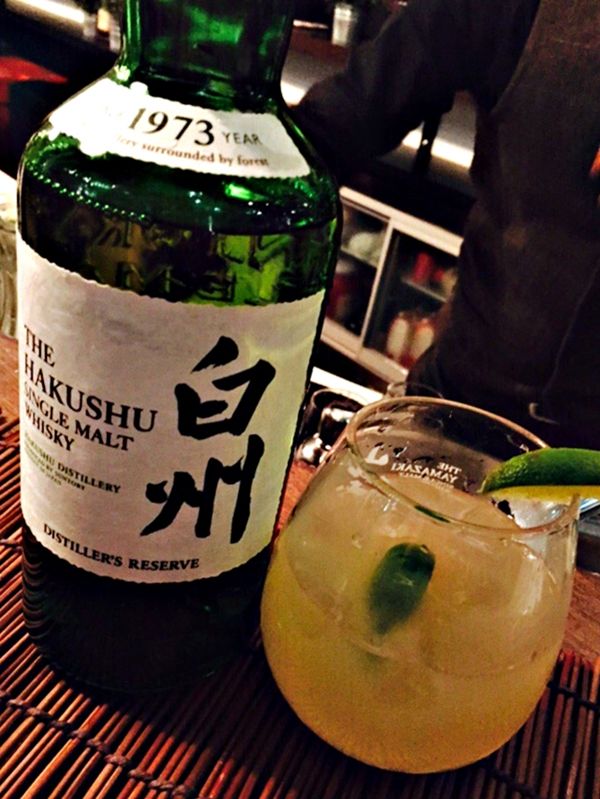 Confused about the differences of the Hakushu or Yamazaki served during the World
Tour? Fret not as brand ambassador of Suntory, Jamey Merkel was present to explain
the subtle differences of the whiskies. With his vast knowledge of whisky and in
particular, Suntory brands, Merkel gave an intimate whisky appreciation session to
enthusiasts wanting to learn more about Japanese whisky.
Event goers went home with a SevenFriday slap-on flash drive on their wrist and a set
of drink coasters in their pockets. Not limiting itself to just wrist candy, the SevenFriday
slap-on accessory doubles up as a flash drive as well. Replicating the Gilty Pleasure
cocktail can be done easily at home with the recipe for the SevenFriday Singapore
cocktail printed on the flipside of the coaster.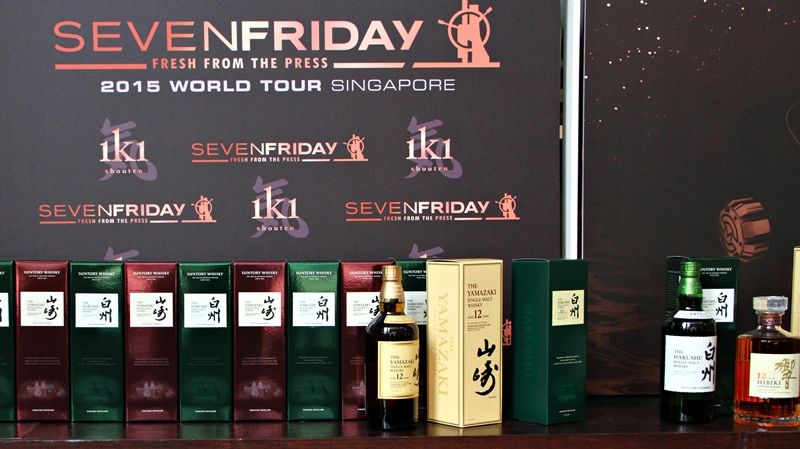 Overall, with fine timepieces, whisky, company and memorabilia, the gilt-filled evening
was an enjoyable one, which saw the café being abuzz with chatter and laughter
throughout. Keep an eye out for the latest addition to the SevenFriday M series, which
will be released after BaselWorld 2015. More new releases can be expected in the
second half of the year.