I shoot with a range of cameras and have been afflicted by G.A.S(Gear Acquisition Syndrome) of late. I had rented the X100S and the XT1 for a test drive(my review at this LINK). After my experiences with both, the X100T looked to be the one for me and am glad to have got it on 7 Jun 2015 in my trip to Tokyo as it was much cheaper there [mapcamera]. One thing that hasn't changed much through the X100 series evolution is the looks of the camera... and that is a good thing ;) it brings to mind old skool film rangefinders from a certain German company with a red dot...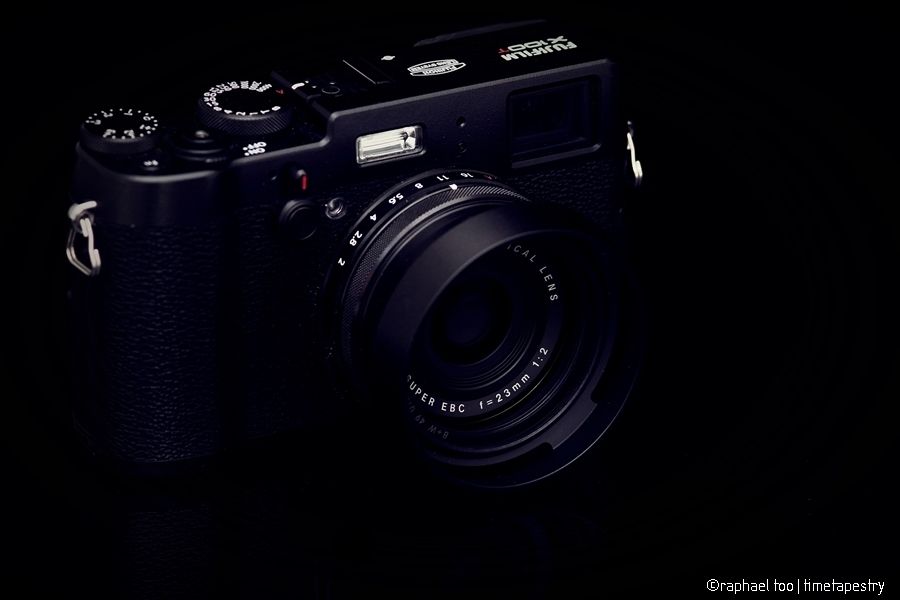 control... u must learn control... [plus minus 3 for exposure... nice] aperture setting goes to 4000 on the dial
and when you switch to electronic shutter, it can go all the way up to 32,000! u need a lot of light for that though
this isn't an in-depth review with technical specs and what not but more me sharing my views about the X100T and what I like and don't like about it. my views on it based on my preferences.
Image quality, JPG processing and film simulations - i personally think it renders images beautifully and because i am largely a jpg shooter and process/edit my pics in jpg, the excellent Fuji colors make this a great camera for me. i may get round to learning and processing RAW better when I have the time for it but for now, given that the jpgs look to me to be processed so very well, i can keep to what i'm used to.
Good high ISO images - i haven't done many 3,200 and greater ISO shots but at 3,200 it looks good to me.

[scroll down for my non-scientific iso test, 6,400 is usable, 12,800 in a pinch and 25,6oo if you really really really have to. 51,200 is unusable in my test shots]

Ovf with the small evf screen - I shoot with the ovf mostly and i like having the little screen in there to see that the focus is sharp and exposure is right. it's a neat and useful feature for me. I don't like looking at full EVFs much.
Resistance on the dials have improved so i don't get + - exposure changes unknowingly, but the on off switch is still quite easily moved.
Wifi is good to have - I must say I haven't used it as much as I thought I would but will be doing so when I go for like a proper shooting excursion. It will definitely help with shots that I can't put my eye to the VF or see the LCD while taking and it will allow transfer to my phone if I feel the need to upload stuff quickly. i personally am not so into instant uploading/sharing stuff as the immediacy of it isn't so critical for me. just different strokes.
It is... great looking. retro good looks and people do comment on it being a nice looking camera which also means it's not that stealthy but that's fine. it's not imposing(or big and heavy) like a dslr and that is a good thing for street photography.
menus(generally), overall usability, haptics are good to me.
Very quiet focusing and super quiet leaf shutter. i believe it's the quietest shutter out there, not factoring electronic shutters which are totally silent. you can take pix at concerts with this guy no problem.
Dislikes or things i wish they had done for the third iteration from the X100 series
AF still misses at times. Wish AF was just a little bit better and that there was image stabilisation to help with less blurry shots. Stabilisation would help with vids too.

[Leica Q has OIS...hmm]

No weather sealing.
Would have been good to sell it with an included thumb rest or grip included as it needs it for better handling.
Tradeoffs/compromises: Wish they had made it smaller and more pocketable in this 3rd version or alternatively put a full frame sensor in it or the earlier mentioned IS or weather sealing.
Improving the lens would have been good... f2.0 on the X100T can be soft especially for subjects shot at closer ranges. they could have considered catering for a faster, sharper wide open, lens in this iteration... a f1.8(or better 1.4) that's sharp wide open. macro to be shot from f2.8...

[ok Leica Q has this too - sharp centres wide open, and sharp macro which starts from 2.8. since i have referred to the Q again, one negative i found, referring to the processed jpg straight out of camera for the Q, is that i still see distortions on the side/periphery where people/things are stretched out a little. this is not talking about the lens distortion pre-processing. Note pricing wise, the X100T new is about S$1.

6k+ range and the Leica Q is S$5,650-5,950 range new and you can't get it now even if you wanted it coz there's a wait list :( ]

Other cameras shooting 4k and all kinds of fancy 1000fps stuff

[i'm talking about the Sony's here of course but you need a >=64GB UHS-I (or II) SDXC card rated as speed class U3 for it)

so the video capability could do with an update.
the battery life is horrible, just appalling, and kinda forces owners to buy additional batteries(note plural, not singular). they should have come out with a more powderful battery lah[that is Singlish by the way ;) ].
A depth of field scale on the lens would be great for hyperfocal/zone focusing shooting

[Again the Q's implementation of this on their lens is excellent]

in camera crop/frame lines for 50 and 75 would be nice.

[The Ricoh GR had this first... and the Leica Q does too... as they're 28mms the crops are for 35 and 47/50mm]

Tilty screen... maybe even a selfie screen :)
The C1 to C7 custom settings should be name-able

[On the Ricoh GR, I can name my custom presets to 'Street Day', 'Street Night' etc.]

Not being able to name it, I won't remember what C1 or C6 is... C4 I can remember cause it's the plastic explosives setting no?
some of the above could be sorted through firmware updates so one can hope...
other thoughts/considerations
it's a niche camera - fixed lens(you have to zoom in and out with your feet) which gives a 35mm focal length equivalent based on full frame due to crop of the APS-C sized sensor
price - i guess some will go with what can i get for the similar amount of money and m4/3[from Olympus and Panasonic] or other mirrorless ILCs[from the likes of Sony and Fuji] may have strong contenders. the pocketable APS-C of Ricoh GR and Nikon Coolpix A with their 28mm equivalent focal lengths are much cheaper too
competition - does it compete against other fixed lens APS-C cameras like the aforementioned Ricoh GR[note i have the Ricoh too and love it and will likely keep both for a long long time], Nikon Coolpix A, Leica X2 or the

fixed lens full frame beasts like

Sony RX1/RX1R

and Leica Q.

OVF/EVF, pocketability, IQ, usability and price are pretty significant variations across all this of course.

last thought here... & the 'emotion' element to this post... i enjoy shooting with it and it does make me want to go out and shoot at the detriment of just ending up with lots of random, boring/bad shots but you never know, there might be a couple of gems in there :) it goes toward inspiring me to try and create good images with it and that is a good thing... in terms of actually getting good to great pics... again one can always hope ;)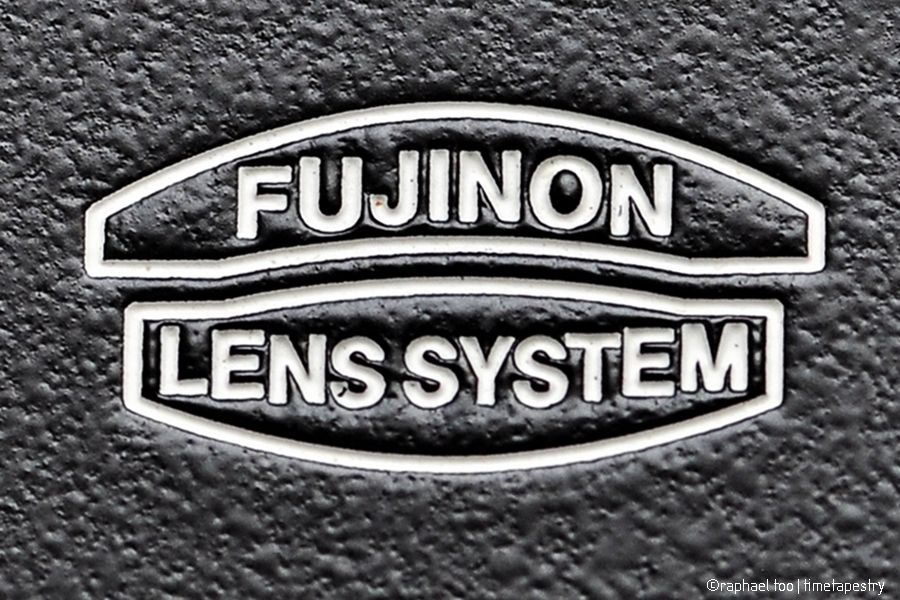 the 1/3 clicks for aperture are cool to me

[Leica did this for the Q which is interesting as it has traditionally
been half stops for Leica lenses]

. f2 can be a bit too soft at times
so i just bump it up a 1/3 or 2/3 stop at times instead of to 2.8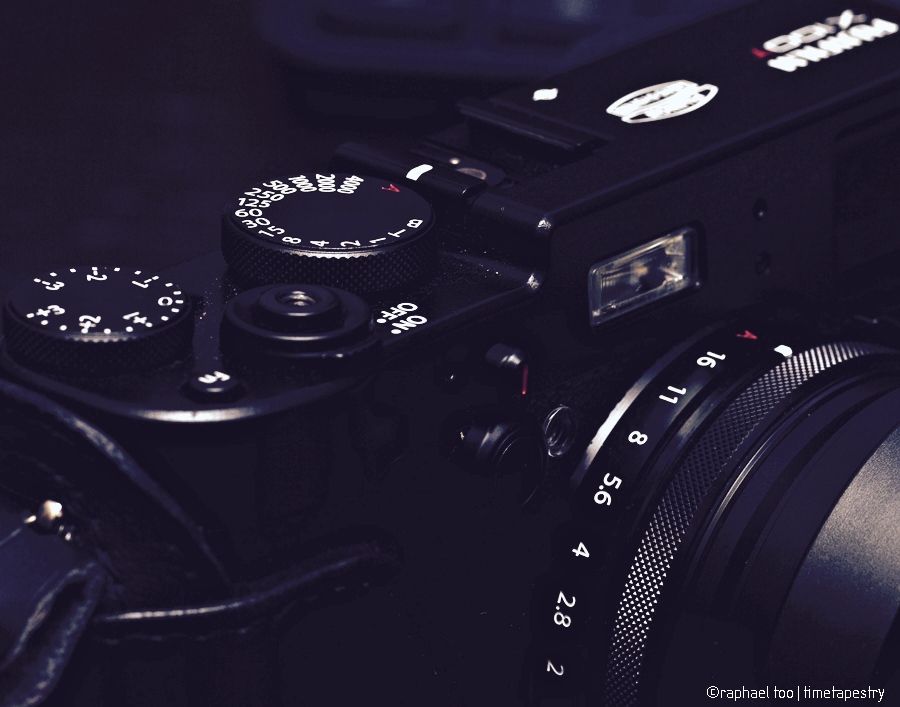 accessories wise, after buying a couple of things, for me what has been of use are:
(1) Lensmate X100T Thumb Rest from lensmate online and is US$73.35 shipped to Singapore
(2) JJC screen protector - less than $6 for 2 from ebay. don't pay excessive prices in the shops here if you can avoid it
(3) JJC lens hood and filter adaptor
(5) concave black soft shutter release - bought a set of 3 black ones(concave, convex and flat) off ebay for less than S$6
(6) simple wrist strap nicked from another camera
(7) 49mm pinch cap - the original lens cap that comes with it isn't great impo
(8) Fuji half case(protect a bit of the body and has easy access to batt and sd card) and neck strap set. Neck strap to use when the simple wrist strap is not enough. the one that comes with the set is just a little bit better than the stock one that comes with the camera.
wish a thumbs rest or grip came as standard as it help loads with handling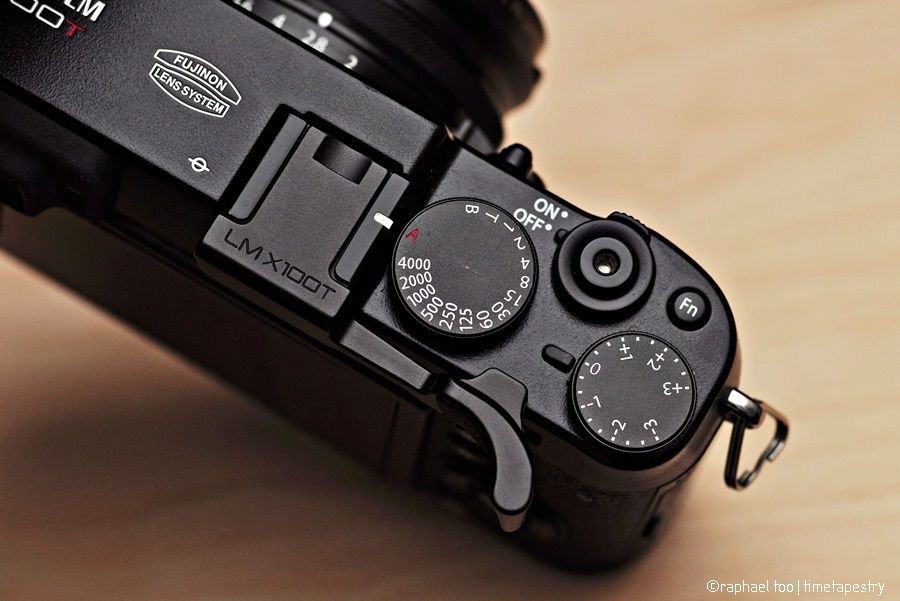 the first shots taken by this camera was just hours after purchase from map camera
to robot restaurant. both in the shinjuku area...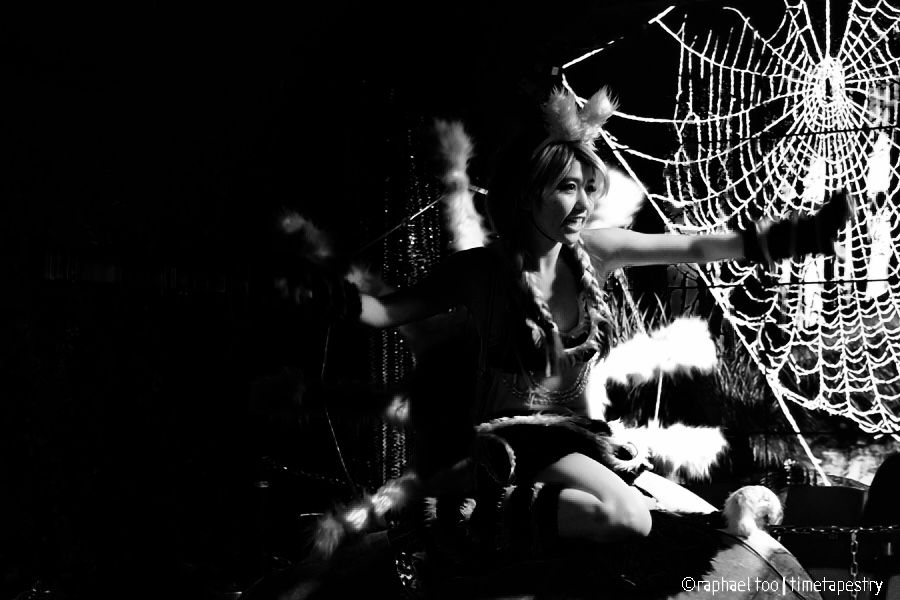 the below shot, taken in Singapore at Funan centre during some cosplay/anime thingy showing 3 of the film simulations shot with film simulation bracketing including the much talked about classic chrome which the film shooters say looks to simulate kodachrome.
Provia - which is like it's standard simulation and really nice to my eye​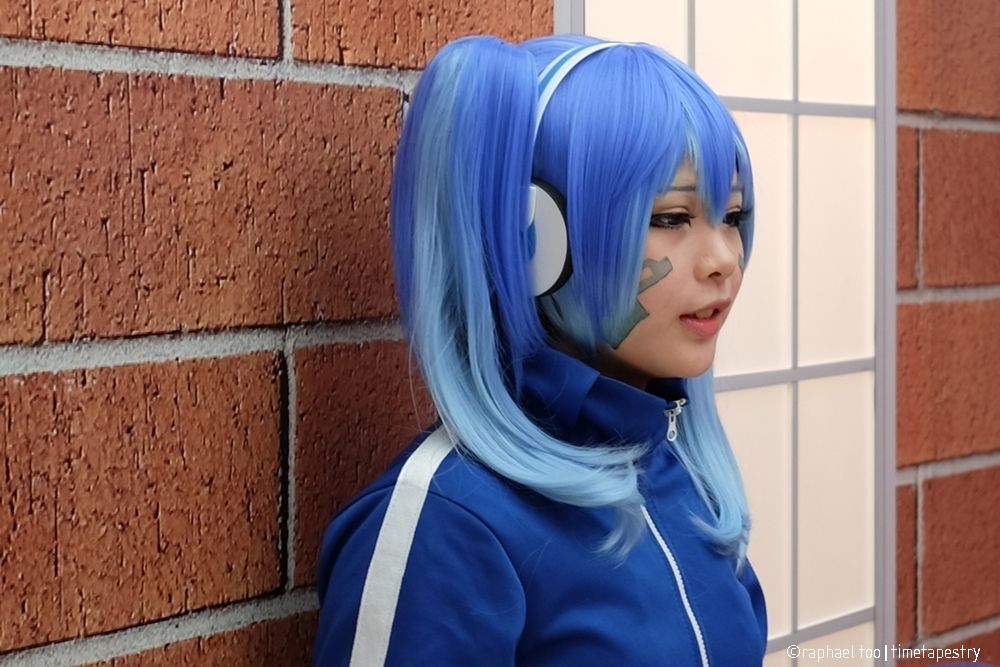 Velvia - which is similar to vivid in other cameras and has a very nice pop to the colors
Classic chrome - muted and less saturated... and pretty awesome simulation to have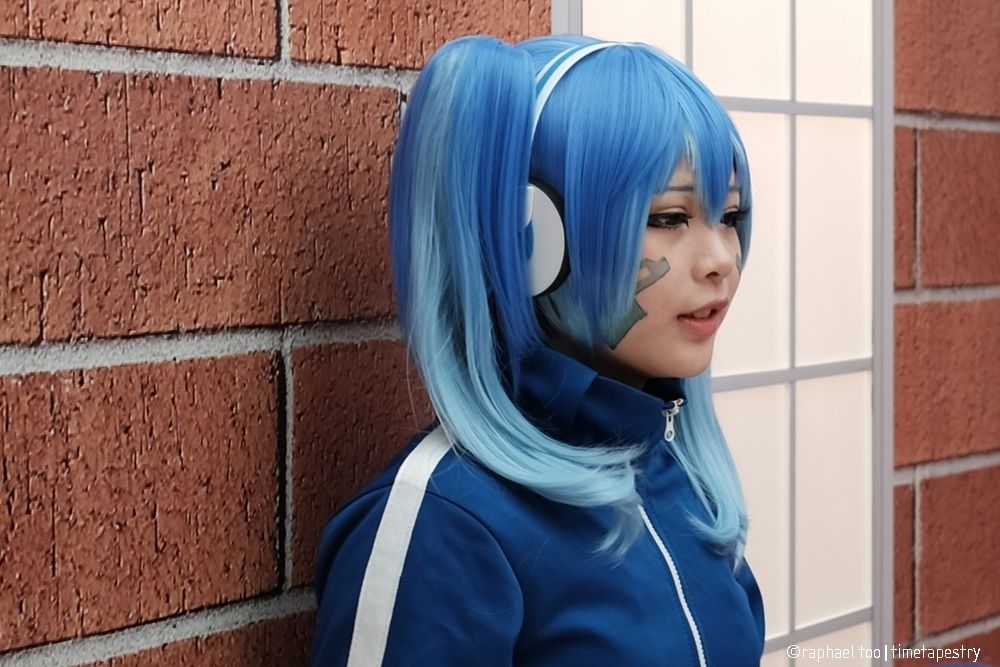 Small sized and packing a lot of oomph...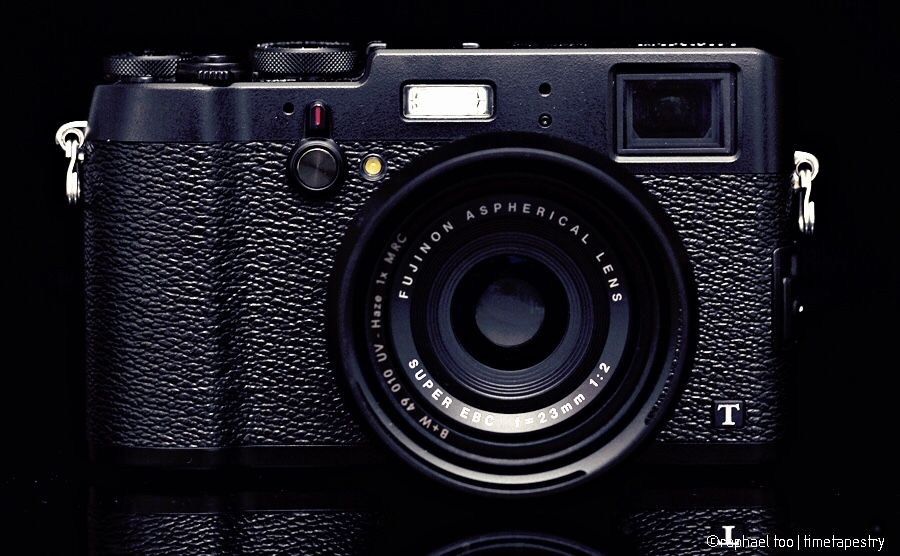 let's see how it does for some street / reportage shots
under the bridge downtown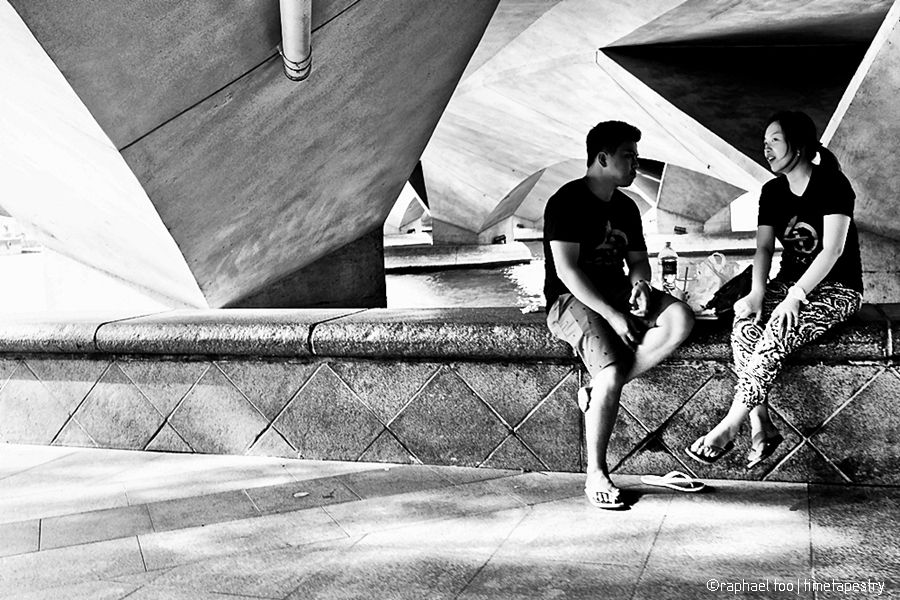 u gotta get up and try and try and try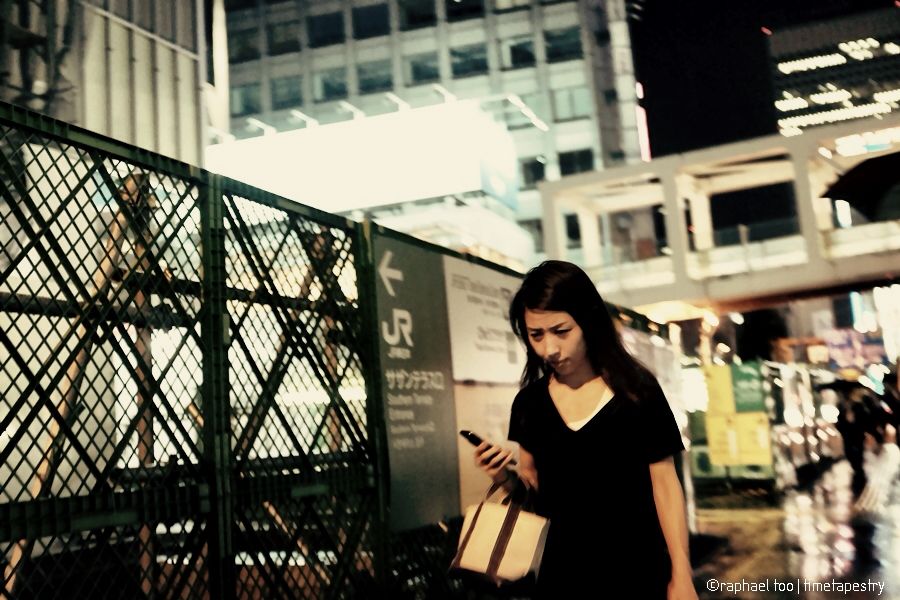 i look to the sea... reflections in the waves spark my memory
[i don't shoot buildings much but here u go] house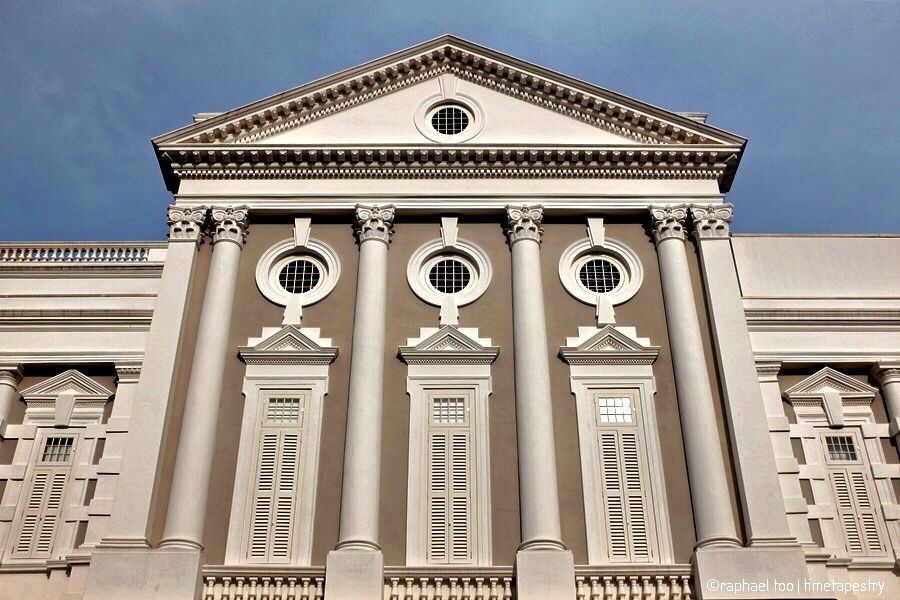 martial law?
and it does well for portraits impo & the usual family shots of course...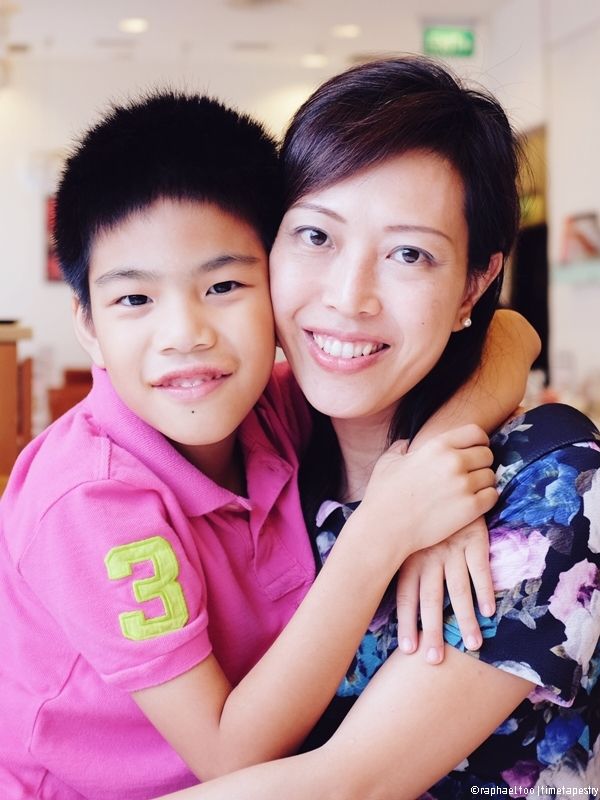 happy wife equals happy life
and it can take foliage... on a trip down to Botanic Gardens recently...
bandstand

i want to ride my bicycle, i want to ride my bike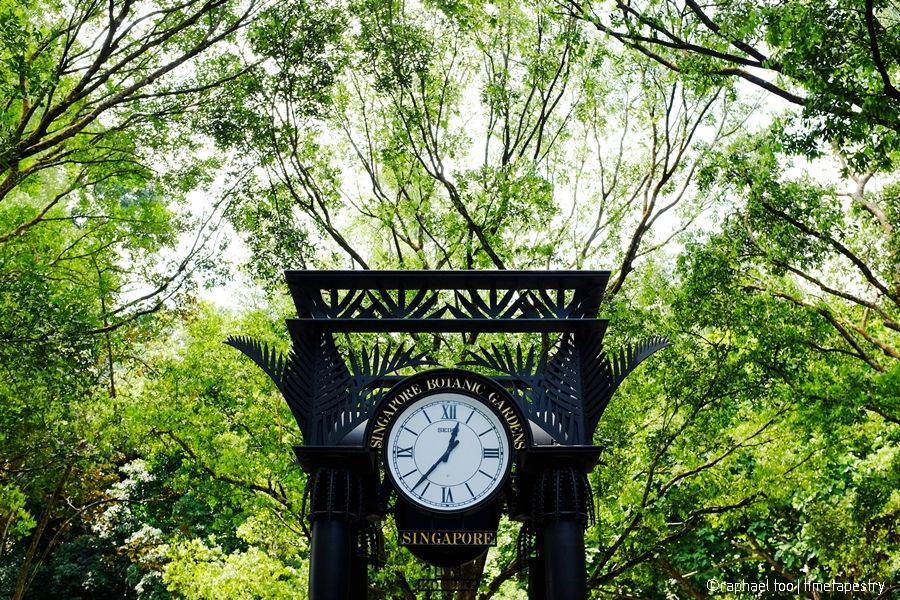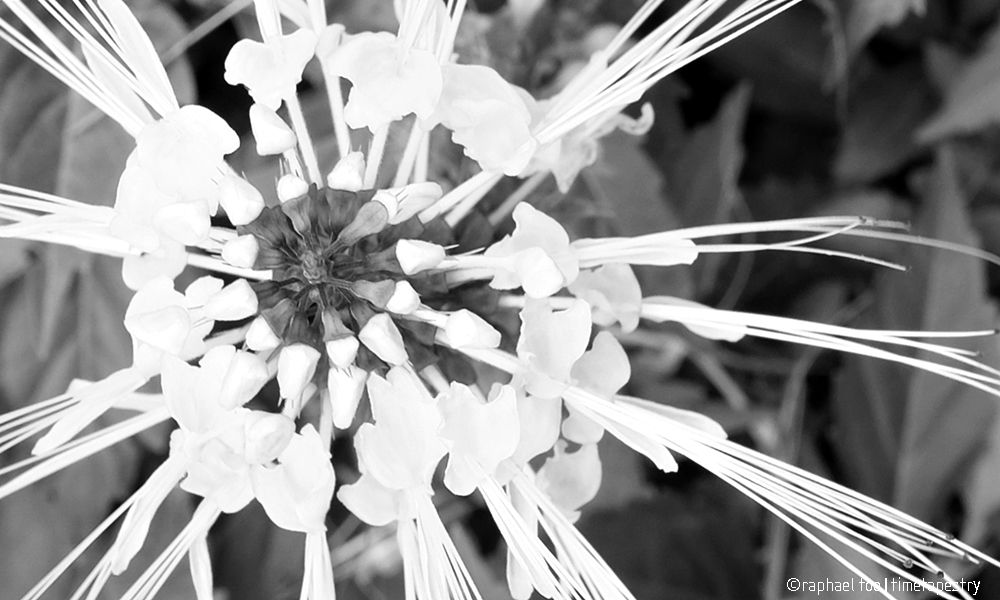 bees or funky lookin yellow flowers?
my high iso comparo. not done in some controlled manner. just change the setting and shoot in a dark room. How dark? this cupboard pic below is illuminated only by my pc monitor and normal brightness settings. 51,200 is unusable to my eyes so i didn't post it up but 12,800 actually looks pretty decent.
3,200
6,400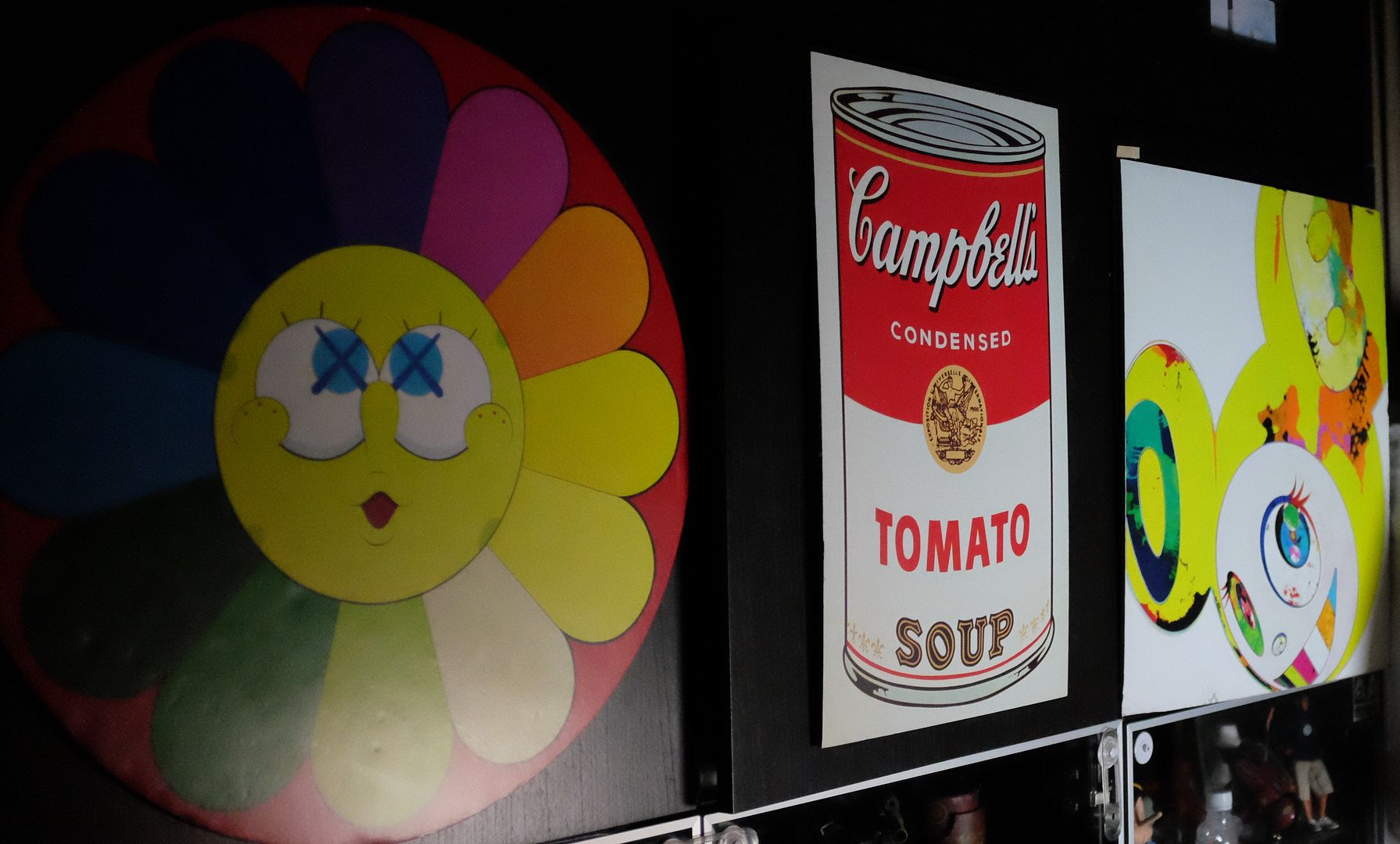 12,800 ~ this looks usable which is cool in a pinch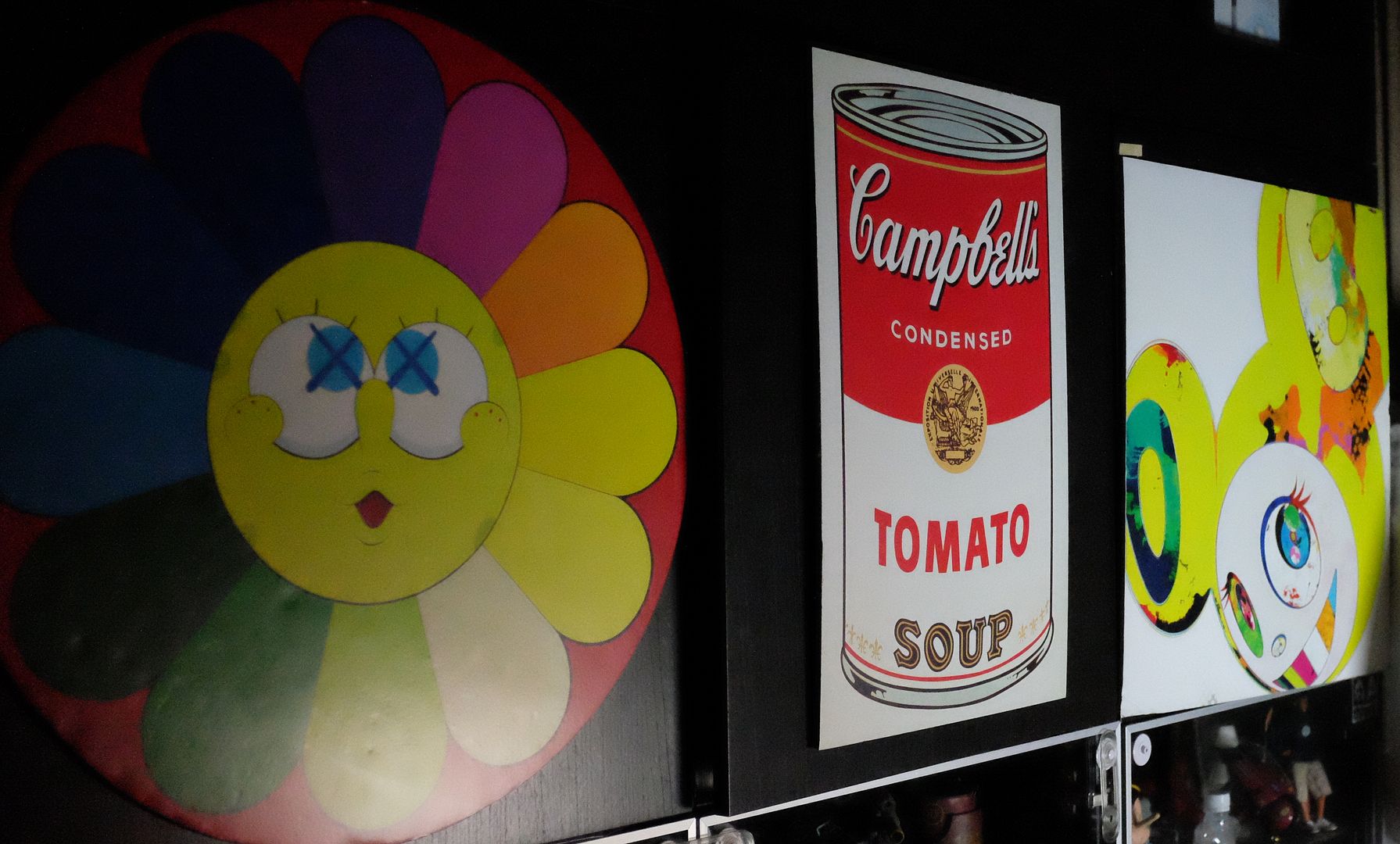 25,600.. hmm going a bit too far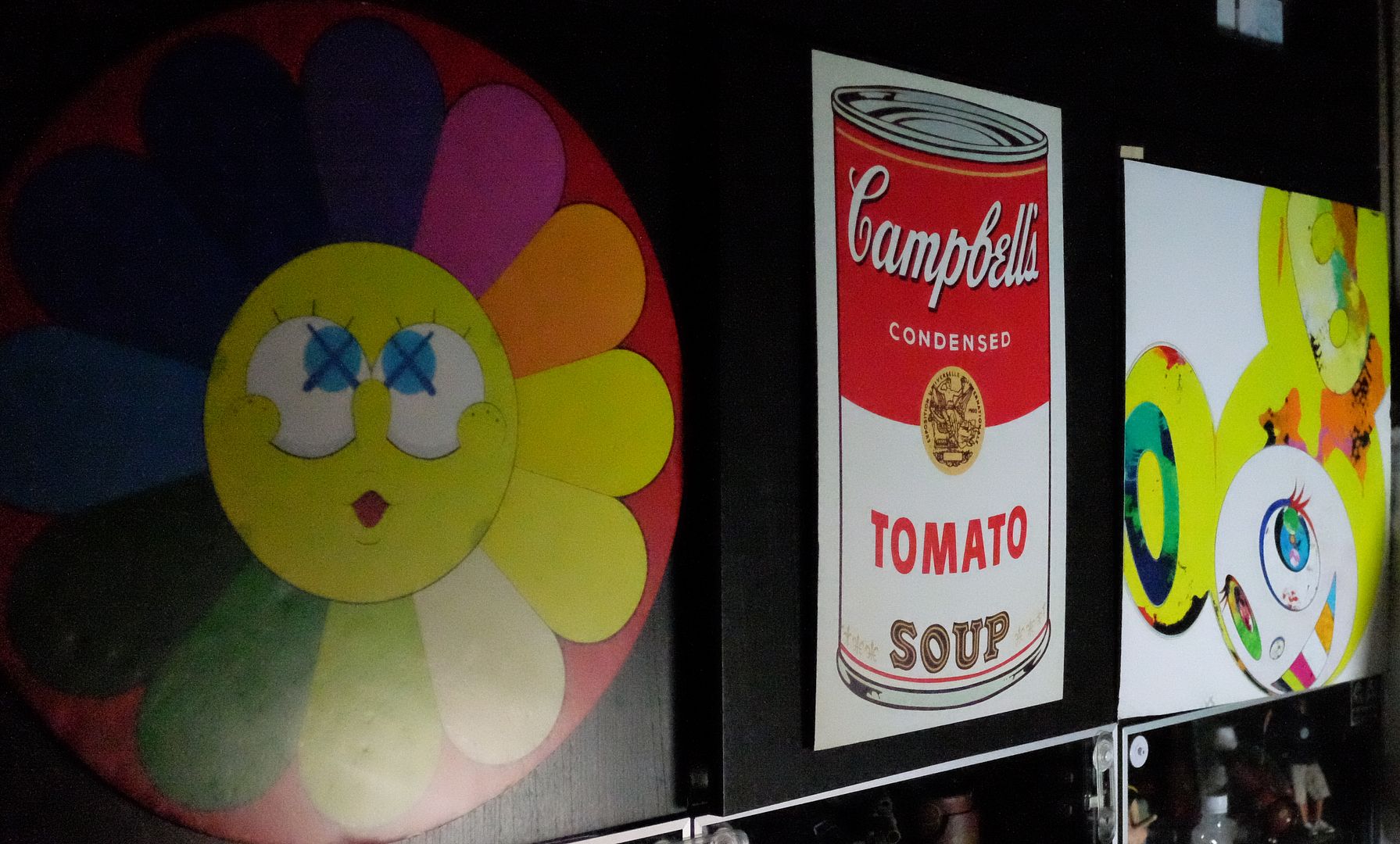 3,200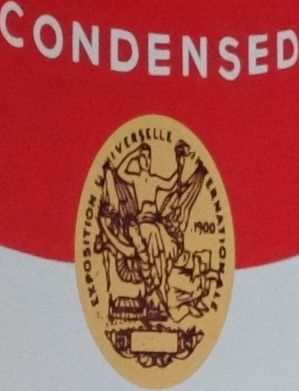 6,400
12,800.. i am surprised how good this looked actually
25,600
there are some great reviews of the X100T out there, will keep adding links of the better ones to me here
Overall, the Fuji X100T is a great camera for me and the other X offerings too and i would highly recommend you look at it or the Fuji X series of camera and find one that suits your needs/budget[the new X-T10 looks really sweet].
If Fuji addresses some of my dislikes above in the next iteration
and make it a real upgrade(vs the small step up from X100S to X100T) i think i will be buying that too coz...
it does put a smile on my face :)
hope you enjoyed this. cheers, raph
Additional notes to help me/other users on using it:
1) if you see a sun symbol and up word thing on the screen, press and hold the view button to get rid of it. it's a setting to brighten your lcd
.
2) to shoot with flash, in Drive, get out of continuous shooting mode or go to Single and that should do the trick
3) macro mode disables the ovf