"Simplicity is the ultimate sophistication"
Leonardo da Vinci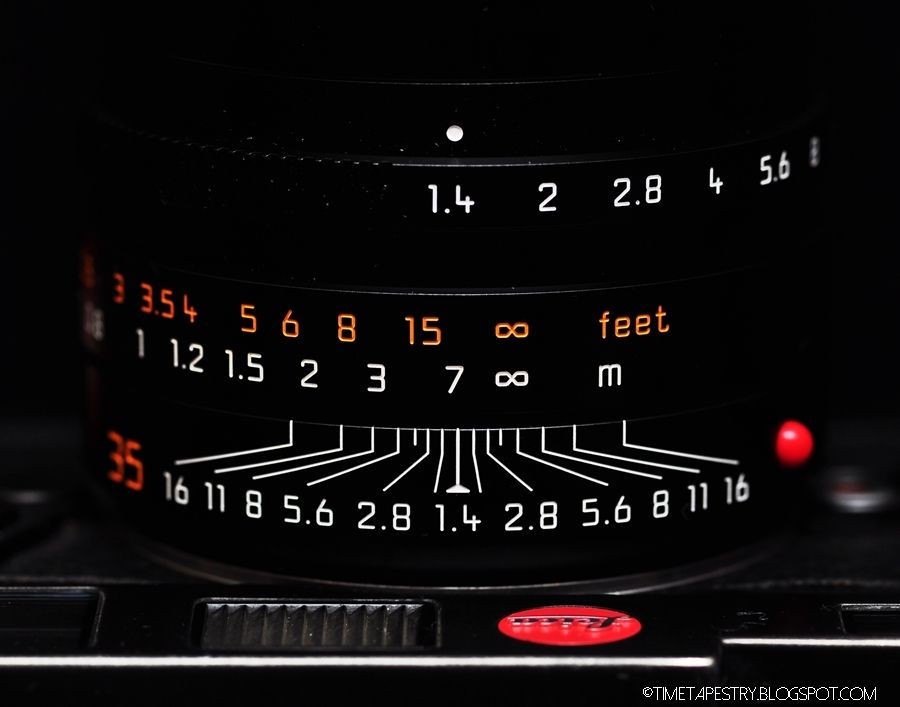 So in my wanderings to finding a great film camera, i dabbled in a couple of film cameras [

one of em being the cool contax t2 which i blogged about here

LINK] before deciding to give the Leicas another go :) The Leica M rangefinder system is a little different and when I first tried out the M7, which a cool mate loaned me [LINK ~ that was sometime back so i was wrong about a great many things then but not anymore of course ;) ], i decided that it wasn't for me [as uhm i was spending way too much on watches then anyways] but this time around, i wanted to give it more of a try and own something special as Leicas do have a little magic to them.
a very quick note on the Leitz Camera company then: They were primarily a microscope maker [

check out the Leica M80 if u scroll down this post

LINK] at the time and one of their employees, Oscar Barnack, wanted a camera to take around with him on his treks but he was asthmatic so he sought to create a light camera to take with him. that first need sparked the first cameras created at Leitz who went on to manufacture them and it has evolved over time, and has been a winning formula in the film age. It has since evolved to the current digital rangefinders (with a more mixed path) but many, many great photographs have been taken with Leicas through the years for good reason.
So i first targeted a Leica M2 (which came after the iconic and purist's choice, M3, by the way) because it has the 35mm frame lines vs the M3 which starts off at 50mm but through sensible advice and knowing that i am a numpty when it comes to assessing exposure manually through some archaic sunny 16 rule, i knew i needed the M6 which comes with a light meter and tells me where to turn me knobs to get the right exposure [sounds a bit naughty... hmm] anyways the M6 it was and I managed to get a decent deal on a well used one. so with dead batteries or without em, the light meter won't work but you can still take photos as it then reverts to a fully manual camera. yes on a desert island and with a lot of film on hand (and maybe some models on the beach) you can take loadsa pix not worrying about a dying battery turning your camera to a brick. the Leica M3 and M2 though are solid beasts with brass used for the top plate instead of zinc for the M6. they are wonderful cameras too of course but as mentioned, i don't wanna be carrying an external light meter around.
My M6 is the classic black with the
0.85x magnification which means it's 0.85x of what i would see of reality. framelines for the 0.85 are 35/135, 50/75 and 90. the 0.85
works for me as i don't wear glasses.
for those who do or want to go broader than 35mm the 0.72x or 0.58x would be the way to go.
My M6 [M for Messsucher perhaps which is German for rangefinder]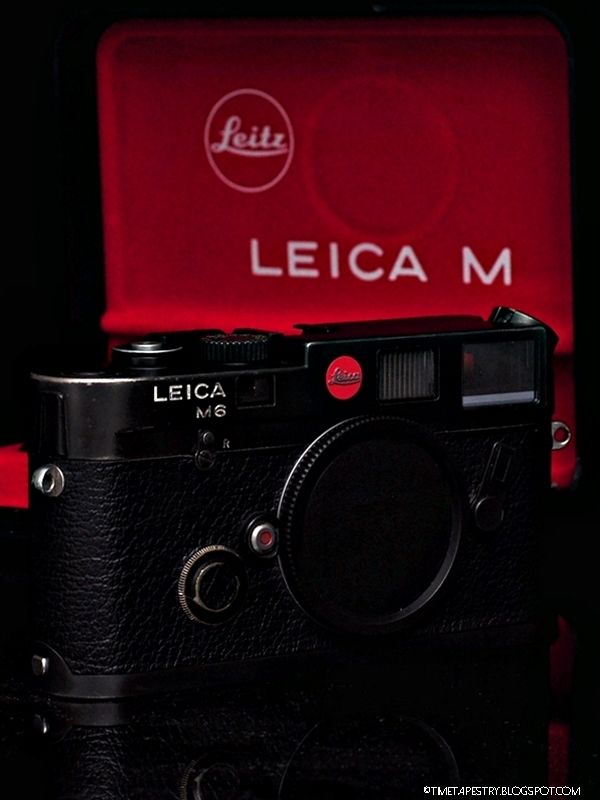 let's get a lens on this... ah that's better
the Summilux was rented and i decided to go for the Summicron in the end. m happy with the cron
as simple as it gets... iso on the back, shutter on the top and aperture and focus
on the lens. 1/1000 max shutter is fine for me.
and the achilles heel...
if you think all Leicas are built like tanks and can last through wars & tough handling etc, think again. this thing has some fragile bits to it and one of the parts be the film rewind crank. the expression 'don't get bent out of shape' applies to this literally as when it does, which can happen if you knock it/drop it etc, than you either get a new part (if available) or if the metal is strong enough, you may be able to knock it back into shape. Enter Mr Philip Tay at De Camera Consultant in Grandlink Square...
let's see where did i leave that screw...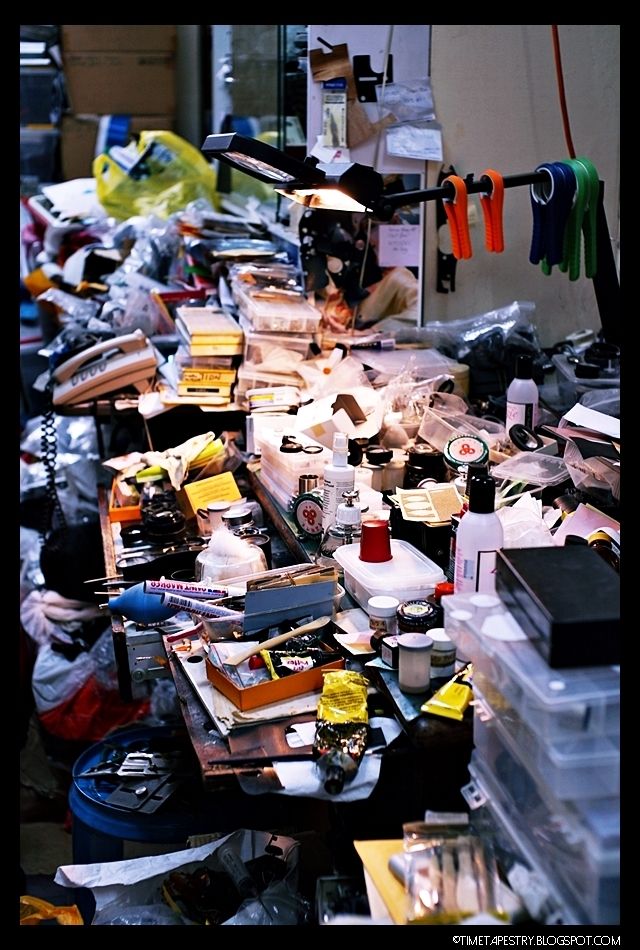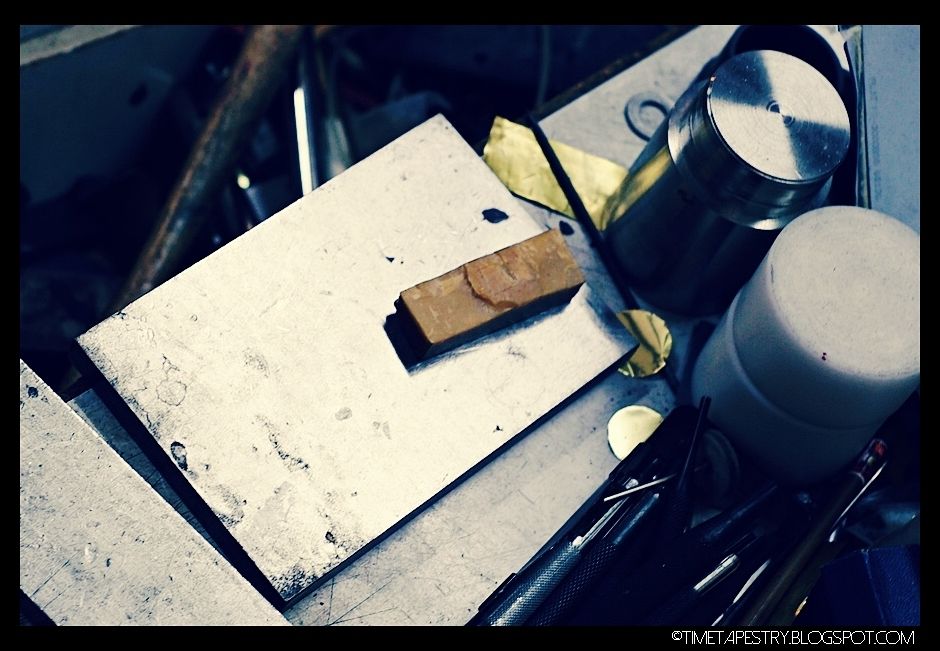 so after a couple of months of owning it, some of my thoughts on ownership...
it's a wonderful looking tool.

Leica does make some great looking cameras and lenses and while they are tools, it doesn't hurt for them to look this good :) doesn't make your photos any better though yuh... but maybe holding something beautiful in your hands inspires you to capture beauty? :)

it's gonna cost me a lot to take pics on film

[cost of good films and processing is on the up and up]. should i get a digital M instead and should that be a M9/M-E with the old skool and weak high ISO CCD sensor or the CMOS sensor'ed M240 or the newly announced M262 (more shared on this new camera below)

i do love some of the film pics compared to the digital pics using the same lens on a sony digital body [i need to compare how much better a M9 and M240 is to the Sony A7s with Leica lenses too.. more to do here and i will get to this some day] but overall i am a happy camper with shooting film on the M6

one of the complaints about the M6 is that the finder may be prone to flare and it's happened to me before because of bright light sources. an upgrade path here is to upgrade it to the MP finder which will cost a fair bit... may consider in future if this bothers me more but right now it's not too much of a bother.

other great reviews, one by Japan Camera Hunter here

LINK
Onto the Digital LEICA M Typ 262 then ~ A digital M in its purest form?
[Note: SG retail price is S$8,745 at the Leica boutiques]
Since the launch of the rangefinder system in 1954, Leica M cameras have been valued by many photographers as the perfect tool for capturing the fascination of a moment discreetly, quietly and spontaneously. We began writing a new digital chapter in the success story of the M-Camera - then analogue in 2006. Today, it is the Leica M (Type 262) that embodies the M-Philosophy in its purest form: with a focus on the functions essential for photography combined with clear and intuitive handling, it is one of the most compact, full-frame system cameras available, and offers you access to lenses acknowledged as being the best in the world. It is the essence of M-Photography. The perfect camera for experiencing the fascination of the M in its purest form.
So the main differences from the M240 are:
- it's a little lighter ~ 100grams lighter on account of aluminium top plate vs brass. it comes in at 680gm and same dimensions [139 x 80 x 42 mm]
- it's a little lighter on features :) ~ just manual rangefinder focusing, no video and no live view... and just 2 pages of menu settings which is pretty cool
- it's a little lighter on the wallet ~ entry level takes on a whole new meaning. US$5,195 for the Typ 262 vs the US$7,250 [now discounted to US$6,996]
- it's quieter ~ softer shutter is great to be unobtrusive and for street photography
- oh and the red dot is a little smaller [was wondering if it was going to eclipse the camera body one day but thankfully they've gone more subtle]
otherwise same full frame 24Mp resolution as the M240 with a maestro processor.
.. to read more click this
LINK
and some pix of this beauty below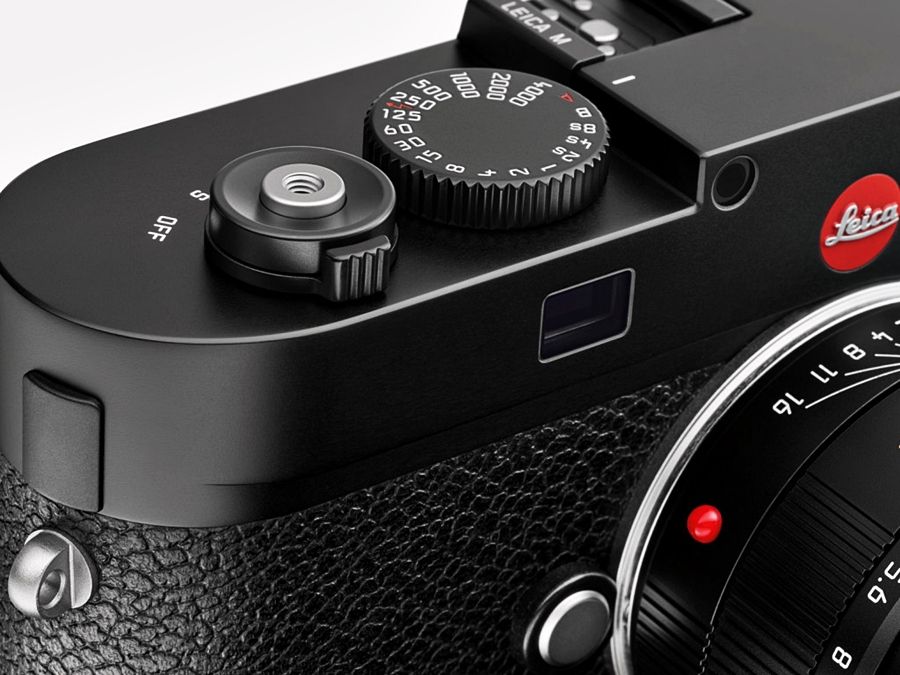 that lens on this press pix is the APO Summicron which comes in at a whopping US$7,240.05 just for a 50mm f2.0 lens... but it's a Leica :)