In the words of Ms Too (not so many words cause she's like... little):
Once in awhile I do take Singapore Airlines SQ Business Class for my holidays and when I do I make sure I have some good eating on it.
first let me introduce myself, Ms Too here, food critic and world traveller with my man servant, whom I call Papa
(he looks tired coz he was up last night packing for my trip. i pay him in watches :)
it's good to book the cook on business class flights to try out some of the different dishes done on SQ
and some of them as u can guess are done better than others. let's start with some appetisers...
this was yummy to me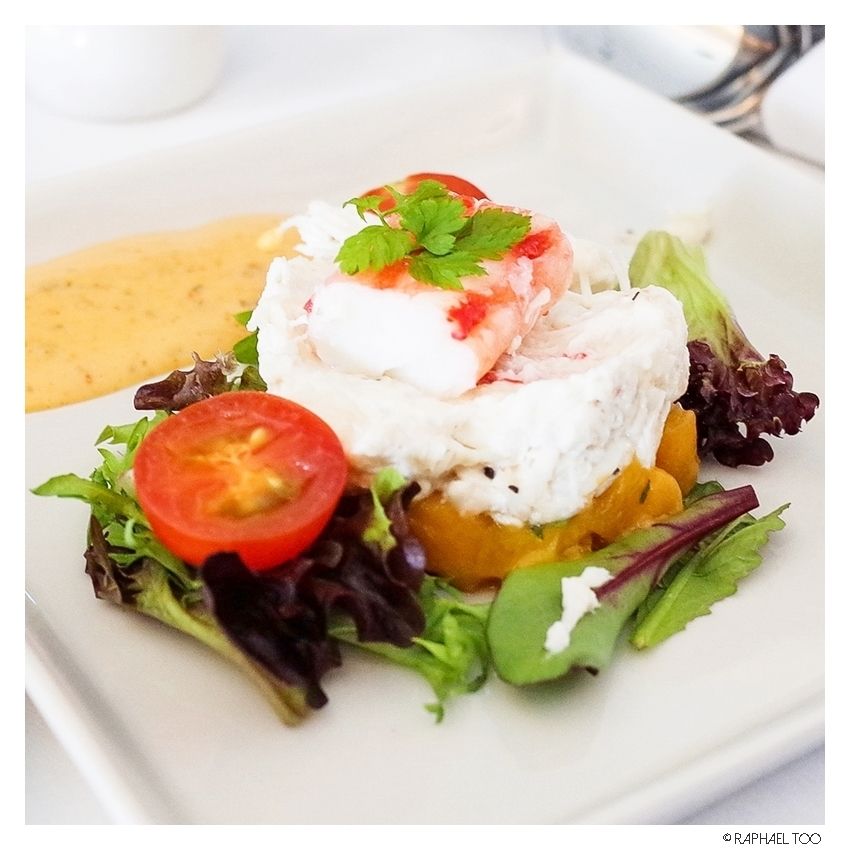 next my first main.. LOBSTER! sometimes I pronounce robster... oh well it was delicious! (from sq site:
Boston Lobster Thermidor ~
A whole lobster sautéed in butter, flambéed in brandy, sprinkled with cheese,
and served with creamy mushroom sauce, garlic and spicy mustard, and buttered asparagus
)
next up the beef and it was well... a bit tough to my liking... I think beef prep is tough on a flight so
i would skip beef medium rare on flights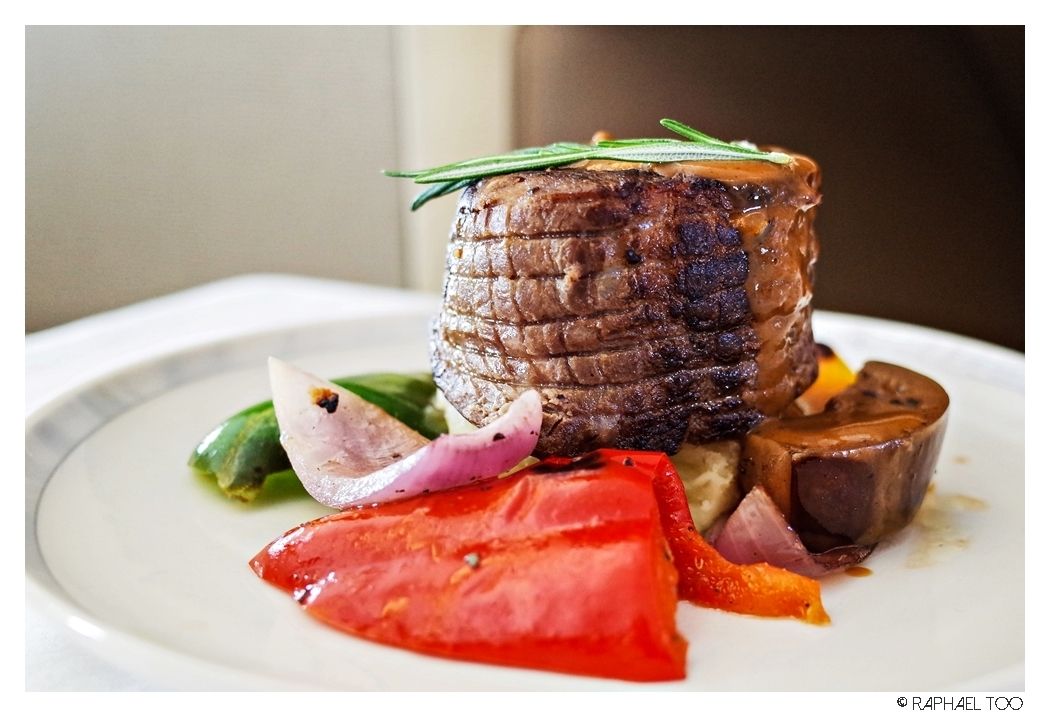 sometimes I do want local fare though and there is Nasi Lemak for me! fragrant coconut rice and overall
it was pretty well done. Great selection of Singaporean dishes can be found here LINK
but my fave of the lot is their... SATAY!!! (from sq site:
A popular local fare, these skewered slices of chicken,
mutton and beef are flame-grilled and served as an appetiser with onions, cucumbers and a spicy peanut dip.
Satay is available on selected flights, in Suites, First Class and Business Class
)
the stewardess calling ahead 'Ms Too wants more satay' and indeed i do... Keep 'em coming
another kind stewardess setting up me and my man servant's seats for sleep mode. SQ service is the BEST!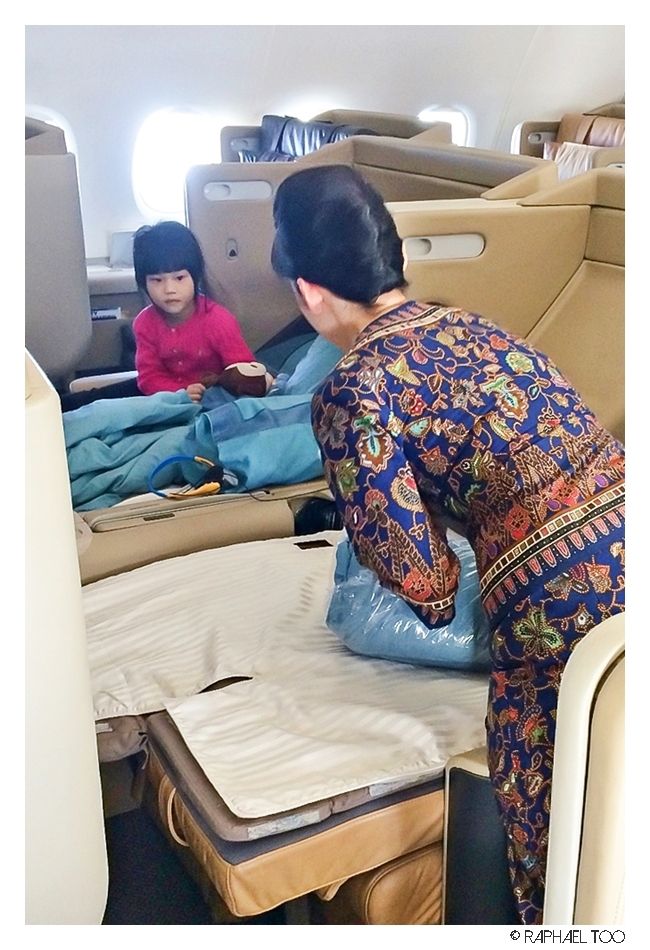 time for a nap :) i love SQ!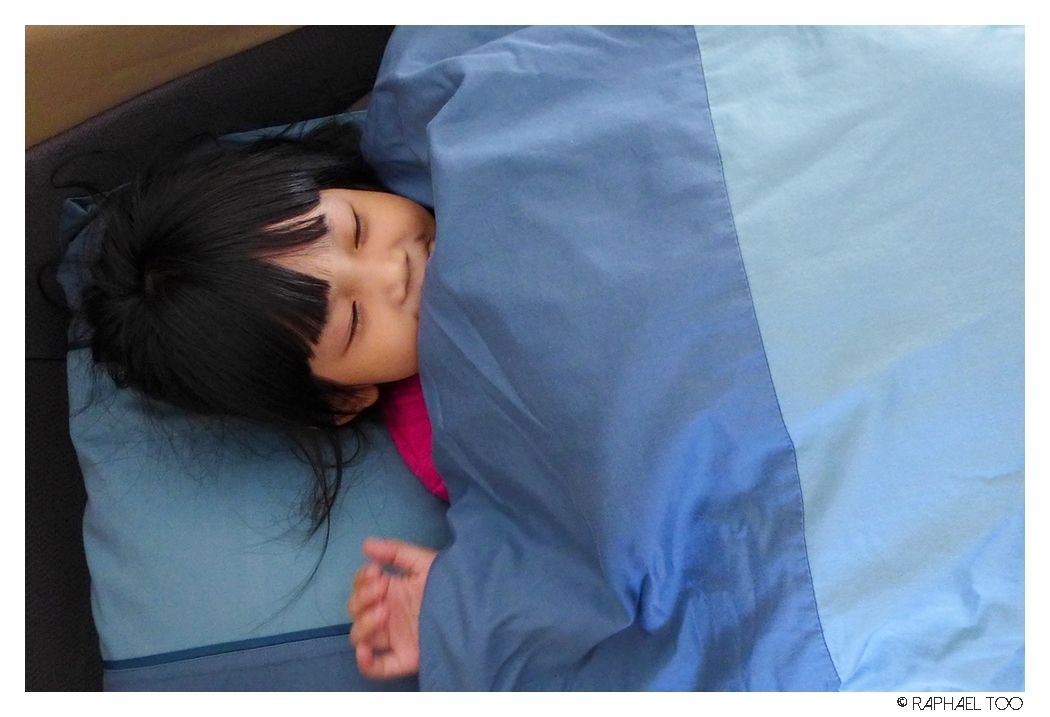 dreaming of more satay... nom nom nom