[UPDATE 22 Jul 17: So Godox also works fine as another option.
Godox AD600 /
Godox AD200
triggerred with TT350F in non firing mode]
1. buy cactus v6 II triggers
2. upgrade the cactus firmware to latest one
3. put your speedlite hat has hss capability on the receiver unit. switch on as per nomal to 'RX' (note: i've only made it work on the nikon sb700 but other compatible lights based off the cactus info should work)
4. switch on fuji gfx body with the transmitter attached.
5. half press shutter to af and holding half press down, switch on the transmitter to 'TX'
6. go to functions -> learn HSS in the transmitter
7. take a shot at 1/1000 for it to learn
8. press the wheel to FORCED HSS ON
9. For me i need to switch to Power Sync On vs Normal HSS for my HSS to work properly.
and that's it... fire away at 1/4000 on the gfx :)
[note: i tested on my strobe (cononmark b4) and it doesn't work. there's a banding line so that part of it is lighted and part of it isn't. example pic also shown below]
great article on hss here LINK
So this is what you want to get end of day... uhm not a lighted tissue box but 1/4000 on your gfx with hss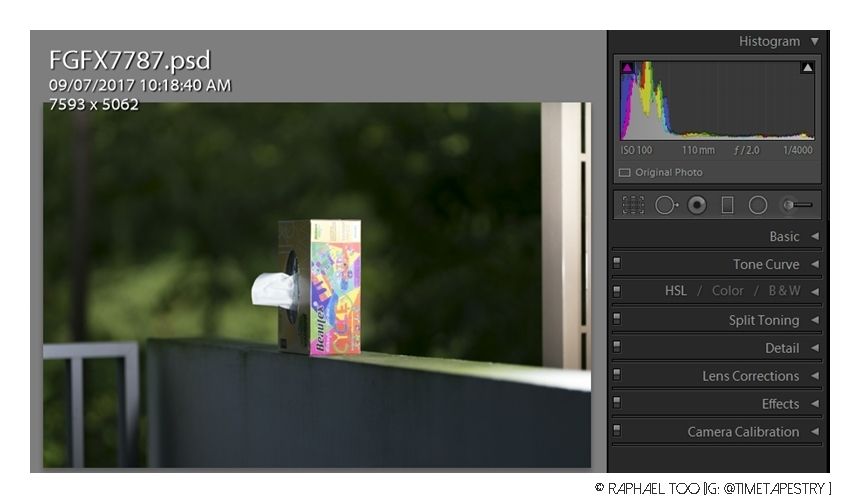 this is just showing different intensities shot at the same spot... this at 1/1000
1/2000 (sorry pic doesn't show the shutter aperture etc)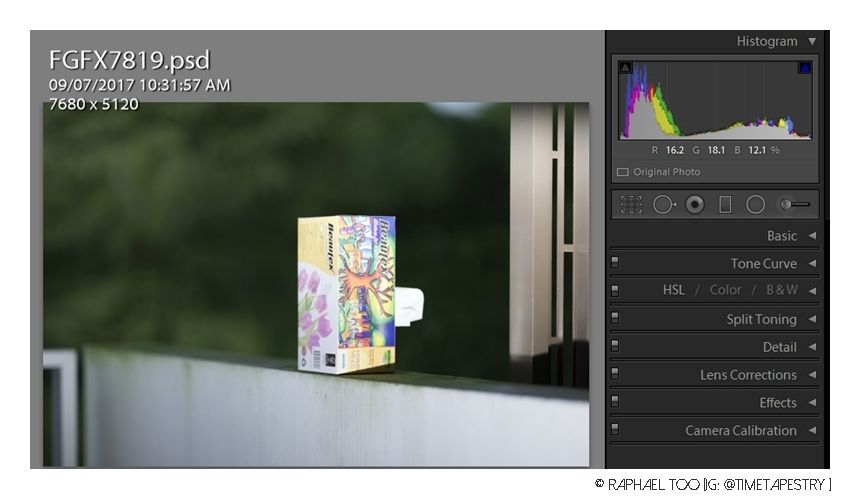 this was the fail with my cononmark b4 ... note the band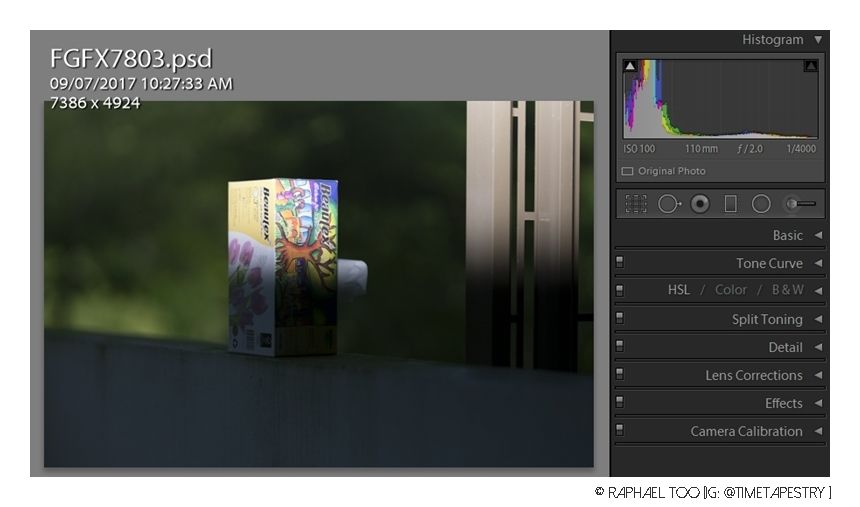 and that's it for now. oh if you have cash to spare (and fine with weight size etc for your real photography), yes the gfx is an easy recommendation. great lenses (and you can adapt other FF/MF lenses but manual focus) and stellar image quality. i just got to take better subjects than tissue boxes! hope this is helpful to someone out there. cheers, raph :)