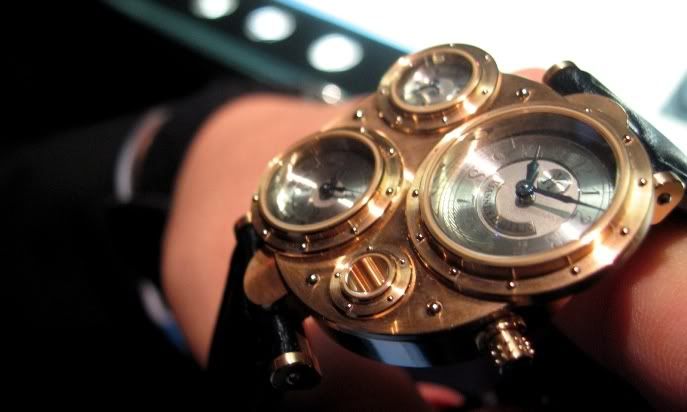 there are many words written already out there on the world wide web about this man, his history and his work so i will choose not to repeat or recycle that here... his legacy, his impact on horology and on being an independant spirit is one that will continue. in my own words than, my experience on meeting the man, one of , if not the greatest artist watchmakers ever...
drown out the noise... drown out the sounds... the laughter and chatter around... and listen... vianney halter is talking to me... he is expressing to me about his creations, his work... his life distilled into mechanical wizardry and fantasy timepieces that has cast a special magical spell over me...
the words are about life, about being in a constant state of motion and striving and arriving... and about death, on the passing of his brother and on unattainable mechanical objects that are obtained... but it is mostly about a language. a language that is his own and that i would love to learn more of. his expression becoming my passion... his work has never been about pushing boundaries for the sake of it... it is pure, it is his reality... what he sees, what he experiences... the artist takes this all in and he creates... he paints on his canvas or he weaves words together and his poetry, his music is created.
the masterpiece than, the opus of his collection that i hope to one day obtain in a quest which should see me slay mythical fire breathing dragons and save a kingdom whilst travelling through my sub-aquatic time travelling vessel is this...
i held 2 of these fine watches last night. vianney kind enough to let me take a few pictures of the watch on his wrist and very thoughtfully cleaning the sapphire back before handing it to me so that i could take a cleaner picture of this movement.. the mysterious rotor...
and the other, the rose gold beauty that i have set my heart on. some folks say not to hype it up before i acquire one as than i will make it tougher for myself to get a piece in future... of course i don't think my voice is so significant that i can impact demand of watches at these price points but even if it was, i really don't care about that. i would be happier to know that more people 'get' his work, more people come to understand what his timepieces are about. look beyond the conventional and experience something magical. i would gladly share and communicate about this art and this artist to all.
for me, as someone passionate about horology and time pieces then... vianney, his antiqua are the pinnacle, the essence, the beauty of what i have come to love. i know i will continually discover new things in this journey which may take me down right, wrong, interesting, diverse paths, but this short time spent connecting with him is definitely one of the most meaningful highlights of my journey and one i will always treasure. thank you vianney.
a wristshot of what will one day be mine... * hopefully *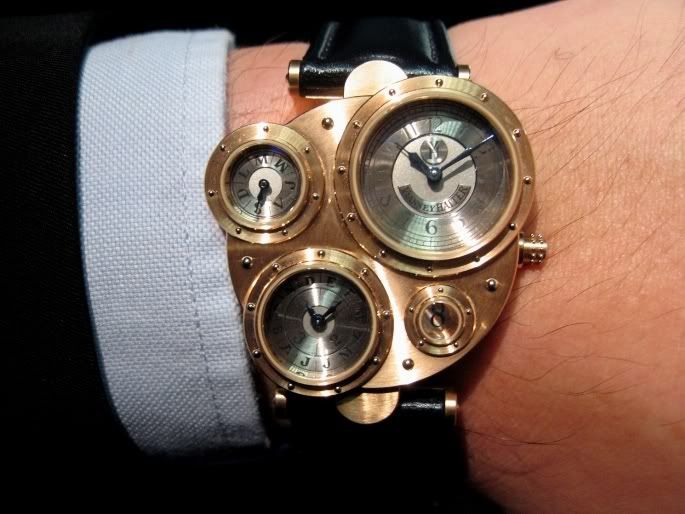 in the presence of greatness...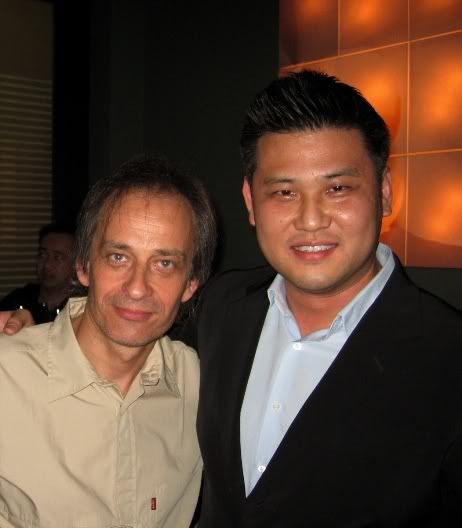 do find out more about vianney and his work at his site
and do checkout these articles
link1
&
link 2
& a MUST READ pdf article from Watchtime
link 3