The HDB changes the nature of the original sevenfriday and transforms it from uber cool and great looking timepiece into... war zone ready, extreme sports capable, torture test wannabe, COWABUNGA! crazy, cash test dummy cool lookin' time machine. ok i'm not sure how it will hold up to all of that but it kinda feels that way :)
Initial impressions - Who should buy the HDB?
Current sevenfriday owners who want to change things up - effectively getting a super sporty NEW watch from what they had before
People who don't own a sevenfriday, who should first buy a sevenfriday and the hdb :) there's a combo out there but it's only for the one watch model
folks who are buying big watches and want a training watch for the wrist presence so they don't bump that other more expensive watch so much *kidding* :)
next couple of pix answer the 'what's in the box question?' and some of the box
side of the box
some instructions
a box in the box
in the hdb, there's an orange sponge thing and this P series adaptor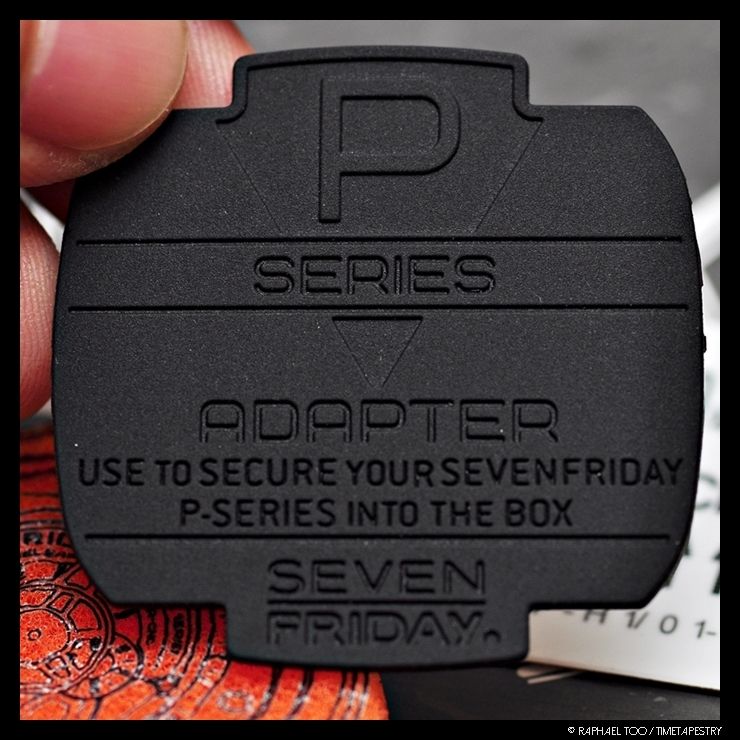 & the back of it tells s it's size... 73mm by 71mm EGADS! that it's made of C5H8 which i believe is Nylon
& that it transforms your 3atm (30m) sevenfriday watch into a 10atm (100m) capable watch
it closes like one of those super air tight container tupperware style lids (or am i getting confused with the weapon munitions box i had to use in the army) whatever the case, it's easy to figure it out.

some folks think it looks like a go pro :)
all it needs now is a sevenfriday watch... which i happen to have (still lovin it of course)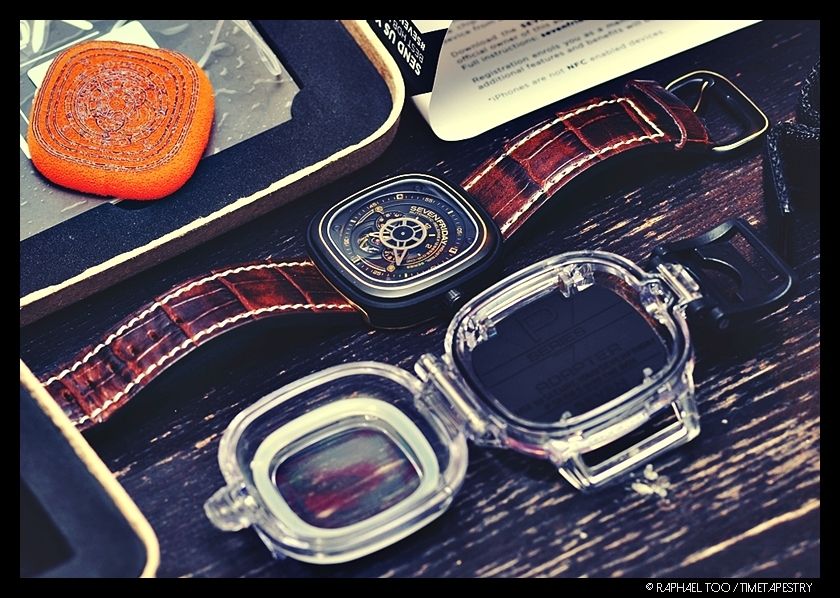 & then the water treatment began... "I don't have to take this abuse much longer!" [Guess the movie... it's got lots
of water in it ;) ] oh and which sports watch are u reminded of when looking at the pic below? begins with an "N"
and here's how it fares with sea monsters... another movie quote comes to mind...
''luca brazi sleeps with the fishes''
don't ask what's the smoke coming out from the case is about... u don't want to know ;)
"Extreme ways are back again" wearing it to watch Jason Bourne tonight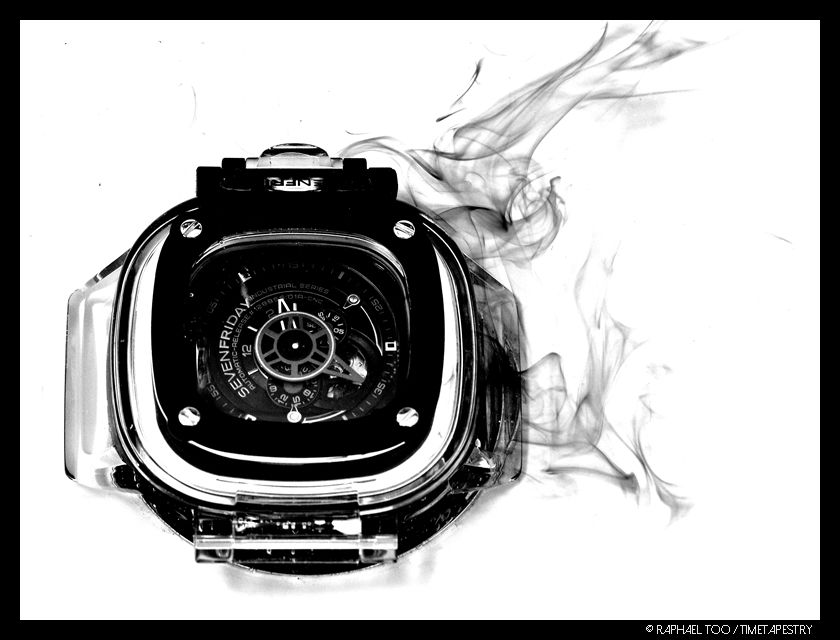 after all of that... the watch inside is unharmed and superdry
& that's it for now. hope u thought it was fun as it was fun for me :) will be doing posts in future with this of course and subjecting it to other possibly extreme situations. cheers, raph