Royal Oak NY La Boutique... Small-ish PVDed black RO... one of the first black oak LEs together with the End of Days
Audemars Piguet
R
oyal
O
ak
O
ffshore
L
imited
E
dition or
ROO-LE
are a bit of a mixed bag. on one hand many of them are great looking timepieces and the RO and ROO are a very strong foundation for building a wide range of variations from simple color or material changes to more exotic design departures... on the other, AP has the privilege of being known by many collectors as a LE factory churning them out year after year. they also seem to have only one watch model commanding any real attention in their lineup.
so before going further, introducing the latest to join the LE lineup... the Jarno Trulli AP ROO LE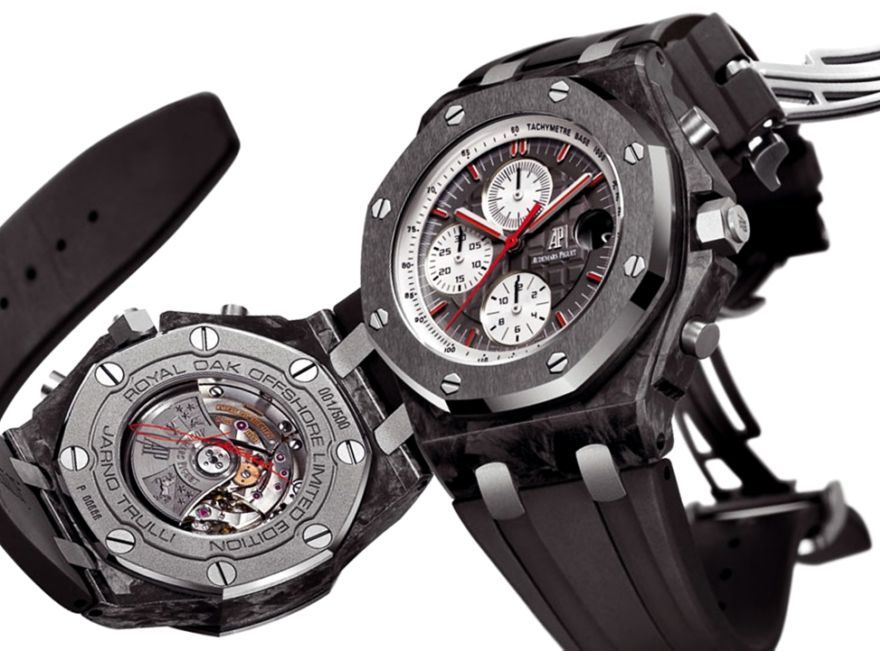 your retailer needs a LE, here you go... a highway needs an LE.. what color would you like it in? i'm a huge star and i wants my name on the back of the watch and some funky dial changes, there you go. u can buy one for all your mates too :) if it sounds like a joke, it kinda is but i think from APs perspective they don't care so much as the unlimited Limited Editions just keep on rolling off the line and get snapped up. the octagonal ROO with its hexagonal screws just rocks which is why they are milking it. what it also means is fans of the design have a WHOLE wide range of RO and ROOs to choose from which is no bad thing...in a way.
a not so commonly seen LE... the bartorelli which was sold as a set with 2 other LE watches... a grand lange 1 and an iwc big pilot in a set of 3..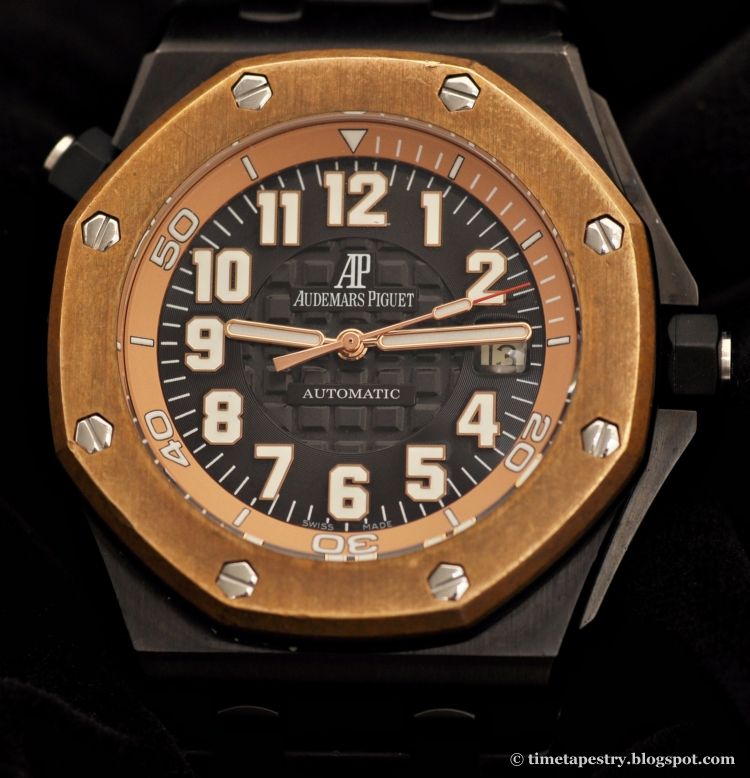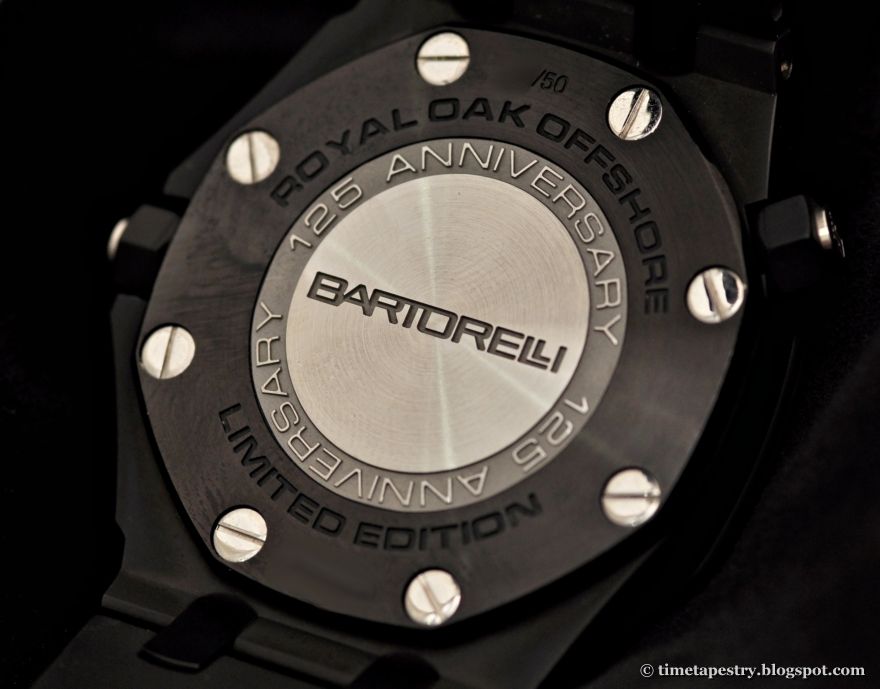 an F1 fan? u can get the RB2 Ti or the latest Grand Prix watches or the Jarno Trulli. A gun and covert ops lovin dude? theres the Survivor to keep you company. love some red on the dial of a watch, u can choose from the Scuba, Masato, Shaq, RB1, all the Alinghis, Singapore GP, the Tour Auto, Panda(regular ed), Las Vegas, Orchard Road LE, Grand Prix... hmm did i miss any? whatevetr the case, thats a lot of watches with red on the dial :)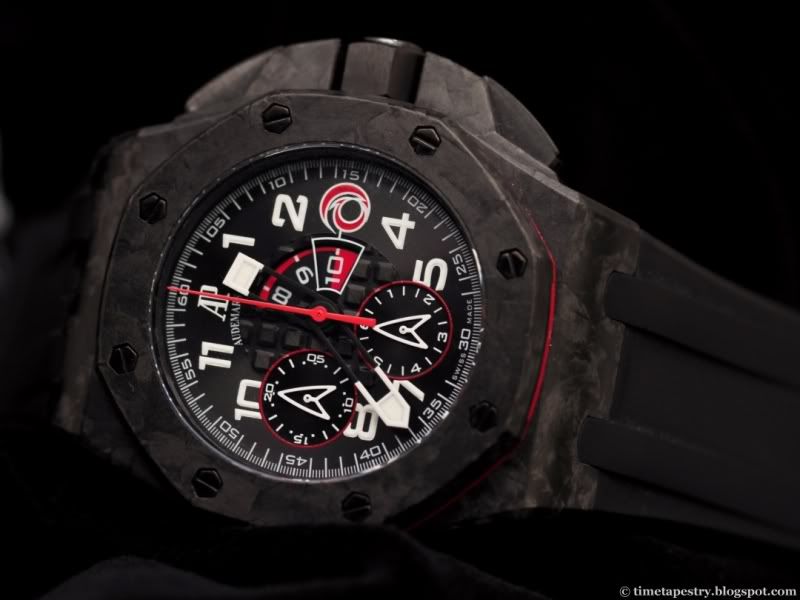 and a current popular model...
but it don't matter as i said before... they'll still sell and they'll still continue making 'em and why bother about it? they may come with a variation that really sings to you down the road... all u gotta do is just hope that its associated to something reasonably cool and not a... uhm highway :)
thats all folks and i leave you wif a few more pics of the la boutique... a granddaddy of black RO/ROO LEs...