let's see what we have here... fresh out from the box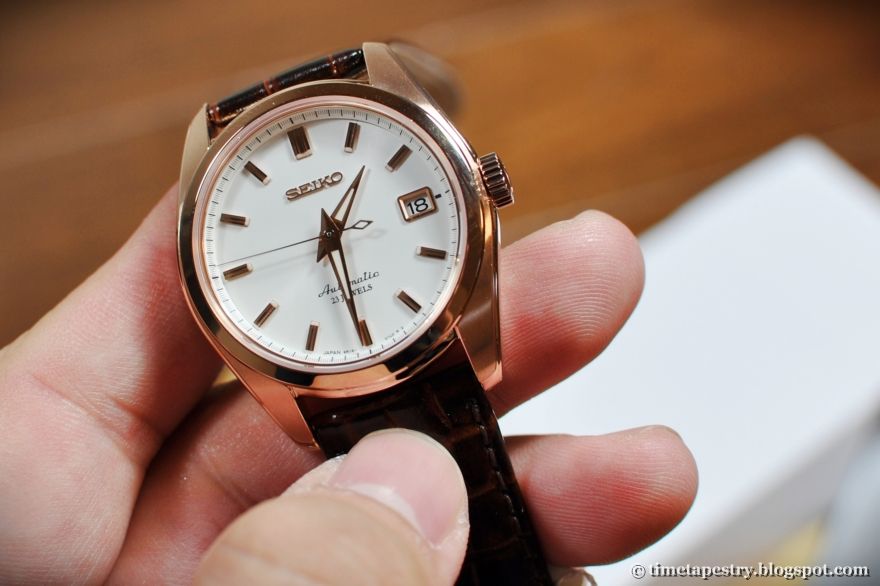 Seiko announced on September 09 2010 that they would be adding new mechanicals to their range with the 6r15 movement in Nov 2010. they are similar looking to then existing models in the SARB03X line with different materials/straps etc. SARB071 MSRP44.100JPY (30,800), SARB072 MSRP49.350JPY (34,500), SARB073 LE MSRP57.750JPY (40,400) prices in brackets are the actual selling prices in bic camera, yodobashi and other large electronic chains in Japan that carry most Seikos. if u buy it from one of these places, with the point cards system u get 10% back in value that u can use for purchases with them, so u can in effect knock 10% off the prices in brackets.
so what can u get for S$500? [something to note. for luxury watches, the cost of a leather strap by itself could cost this amount. for this price you get a time with date mechanical watch with automatic winding in stainless steel and it comes with a leather strap and deployant buckle too]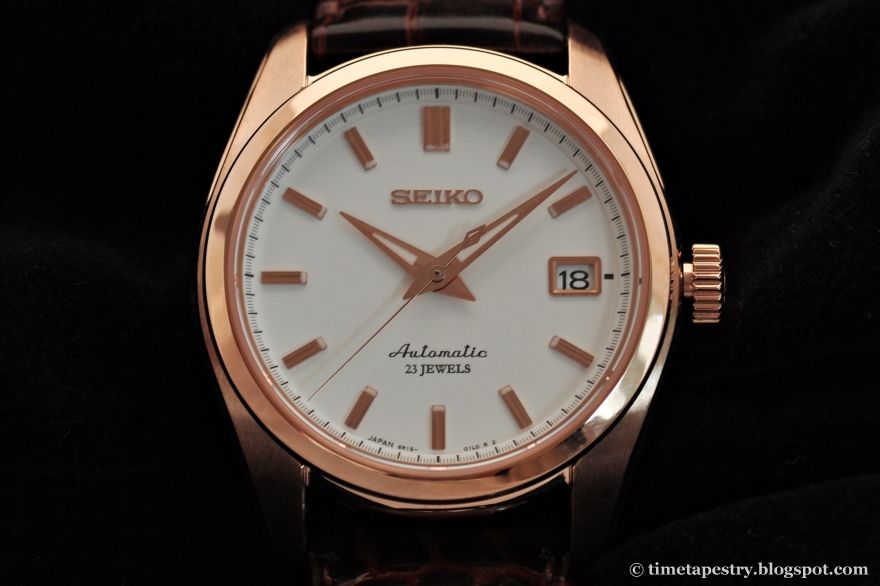 its machine made... and the finishing is basic but u shouldn't be expecting more ;)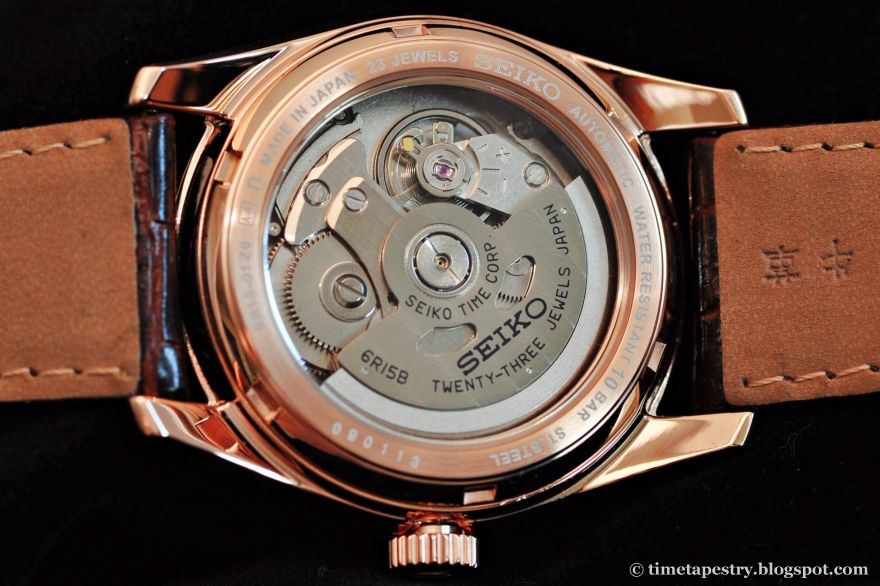 it's beating heart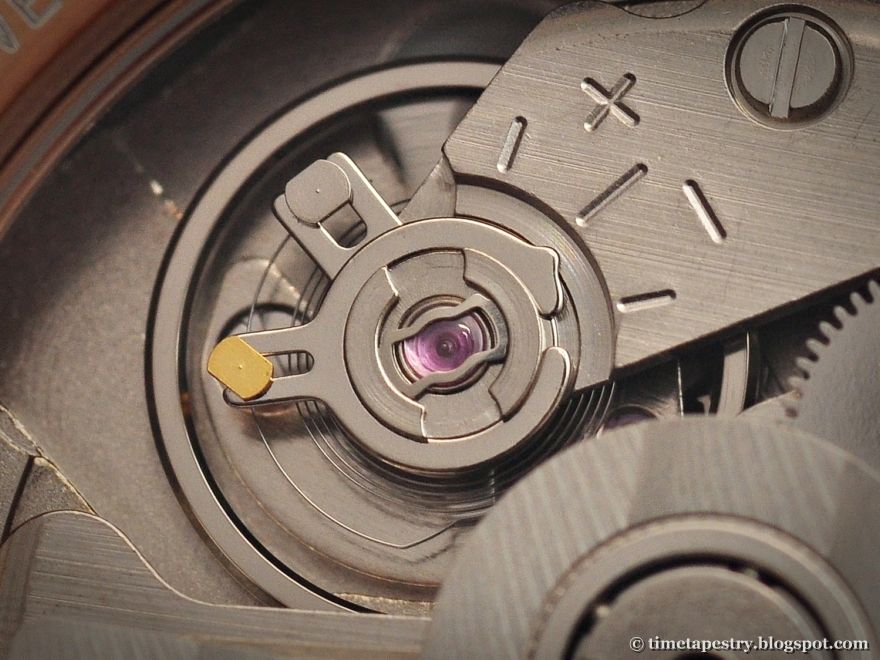 the little details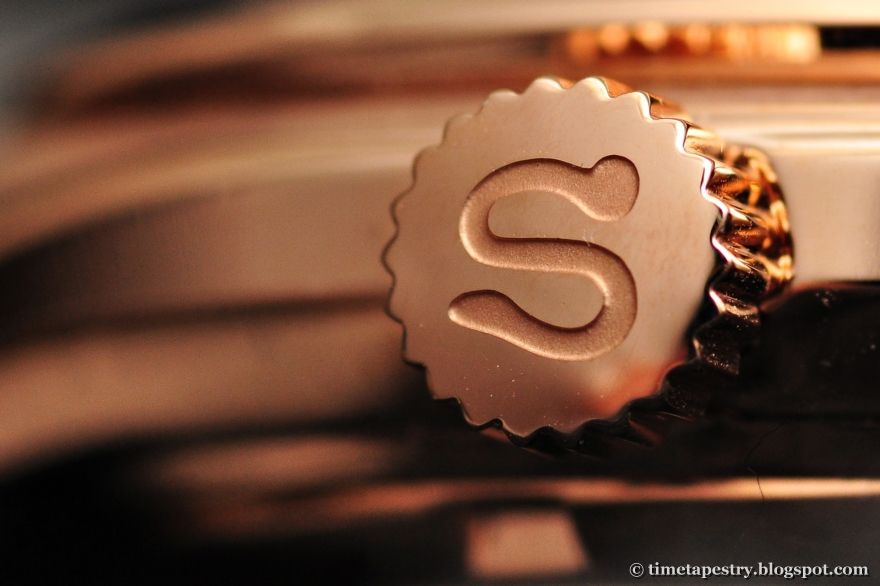 one fanged serpent?

while some enthusiasts/purists are into the Grand Seiko 'GS' range which I do recognise as being high quality watches, for me personally, i am not that drawn to the range due to aesthetics to a degree and prices, as even though they may be good quality watches they wade into the $5k territory and there are other watches i'd prefer in that range. these 'normal' seikos though are not trying to be more and are what they are. low cost due to high volume machine manufacture and low price cause seiko aren't blood suckers on these mass produced time telling devices.
i think its just clean and nice looking :)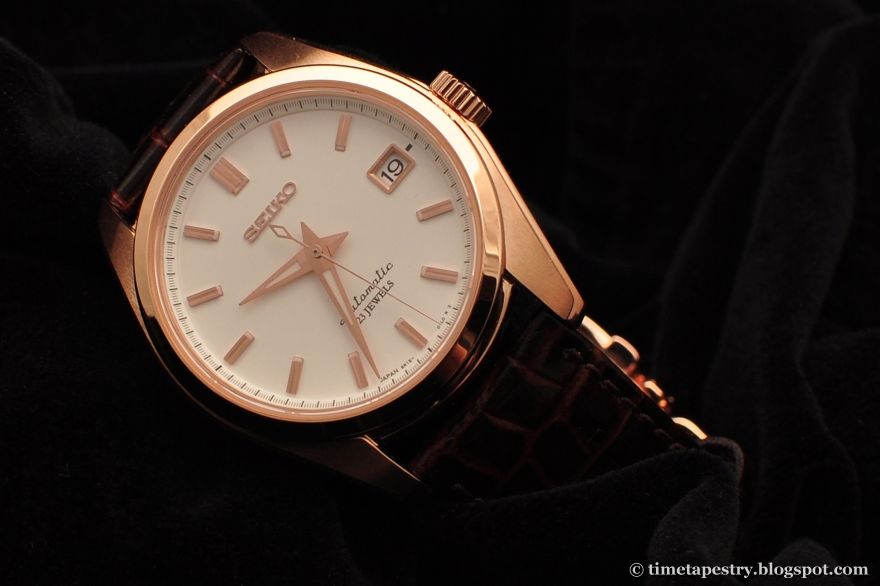 size comparison with the ubiquitous Rolex Sub... 40mm vs 37mm...

and there you have it... another fine low priced offering from Seikosha