i had the pleasure of meeting up with some of Antiquorum's watch experts and team members in Singapore recently as some of the watches for the NY auction came by the Four Seasons Hotel for a preview (they are here 29 and 30th March 2013 at the Paterson Room so do drop by if you are keen on viewing or purchasing these pieces. u can also submit pieces for valuation if u schedule an appointment).

my thanks again to the Antiquorum team for their hospitality. i sped through this photo session as I had to rush back home on the Good Friday for family time so apologies for the quality of the shots. Note to see great high res shots and get more details of these pieces go to this LINK. anyways hope u like em :)

Lot 99 - Patek Philippe 1518 Perp Cal Chrono in RG with RG bracelet (Estimate

USD400-600k)
very rare and fine example of 1518 rose gold with bracelet. (1518 only has 281 examples out there and rg and bracelet combination is hardly seen in such con

dition)
- i am a 5970 fan LINK it's great in all metals of course but the P has got alot going for it. for this watch, dial wise, baton over arabics for me.
- the 1518 [Production years: 1941-1952, No: 281,
Case size: 35mm

] is a precursor to the 2499
[Years: 1951-1985(although i've heard of pieces produced till late 80s], No: 349, Case size: 37.5mm]

, 3970
[Years:1986-2004, No: 30-50 pieces a year,
Guesstimate number out there - Approximately 4k +/- 20%, Case size: 36mm

] and 5970
[Years: 2005-2011,
Case size: 40mm

] and the recent in-house 5270
[Years: 2011-?,
Case size: 41mm

] ... the 2499 of course is great because of its 37.5mm size and clean, classic looks but they are very dear...
- 1518 is the first serially produced wristwatch with both the perp cal and chrono complications (per antiquorum) it uses the valjoux 23 as a base, similar to the 2499 that came after it. the 3970 and 5970 have the lemania 2310 / ch27 which i love. the 5270 has an in-house movement(doesn't matter to me). the 5270 doesn't look as good as the 5970 in my eyes.
Lot 97 - Patek Philippe 1415 World Time Yellow Gold

(Est US$60-80k)
Lot 98 - Patek Philippe 1518 Perp Cal Chrono in YG

(Est: USD150-250k)
Lot 100 - Rolex 8171 Padellone Pink Gold
A Rolex you won't see often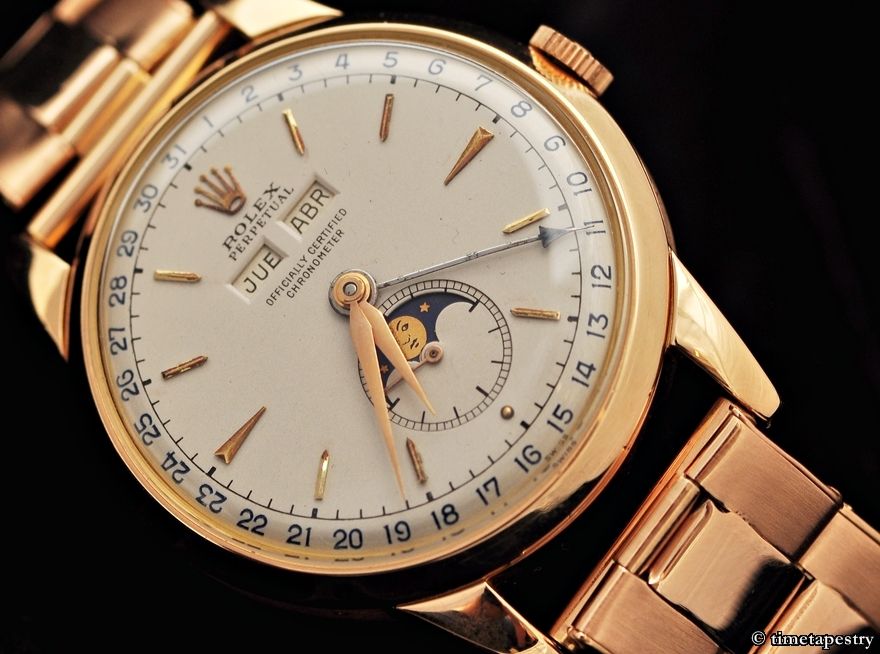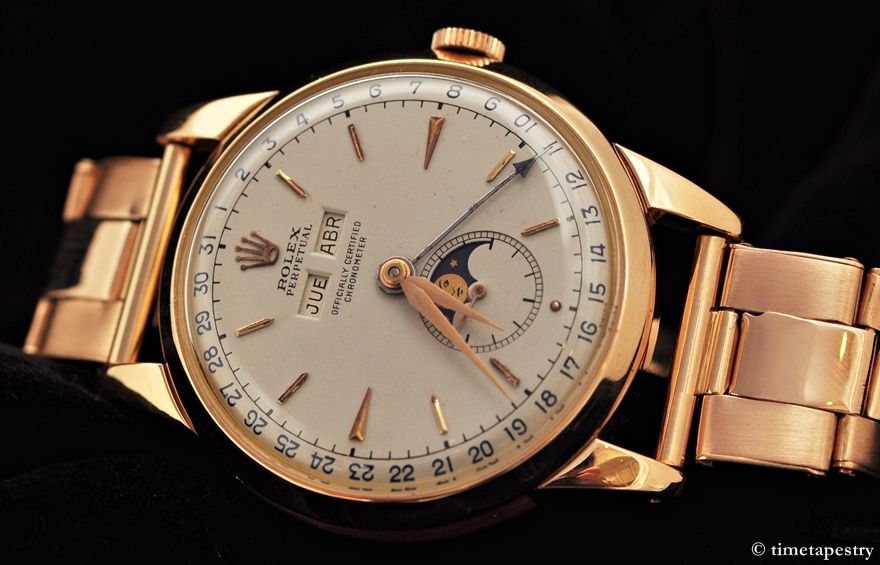 Lot 200 -

JLC Jaeger-LeCoultre, Master Grand Tradition Perp Cal Toubillon

(Est USD55-80k)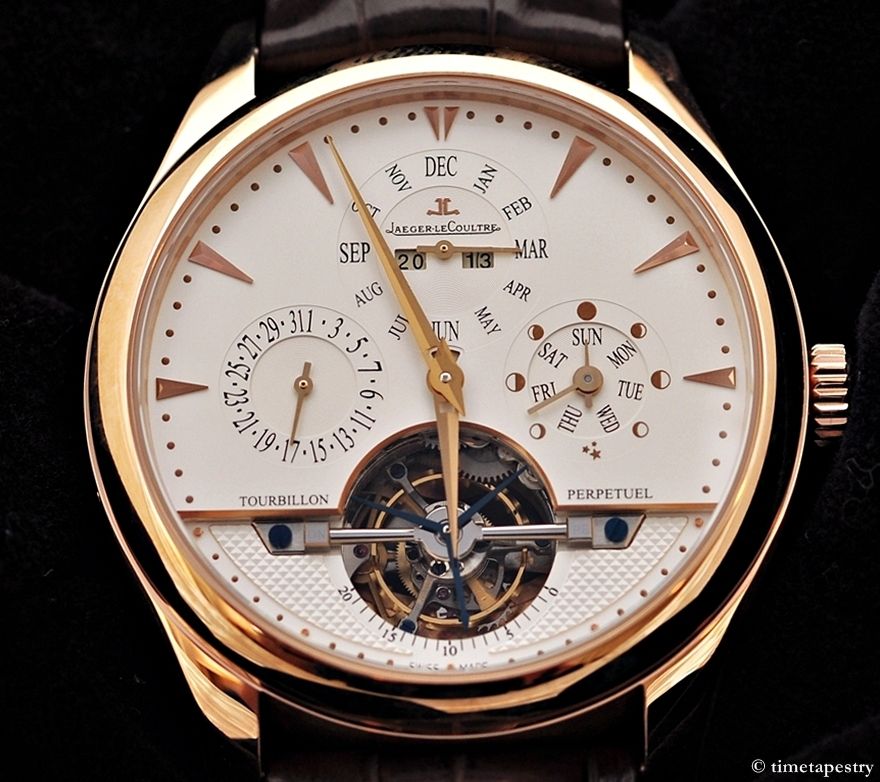 Lot 297 - Patek Philippe Chronograph with original Pulsations Scale
(Est USD

70

-

9

0k)
Lot 300 - An

auction highlight -

A very unique Rolex owned by one Charlie Chaplin -

Charlie Chaplin's Left Handed Rolex Wristwatch Steel & Enamel Rolex Oyster, Retailed By Asprey, London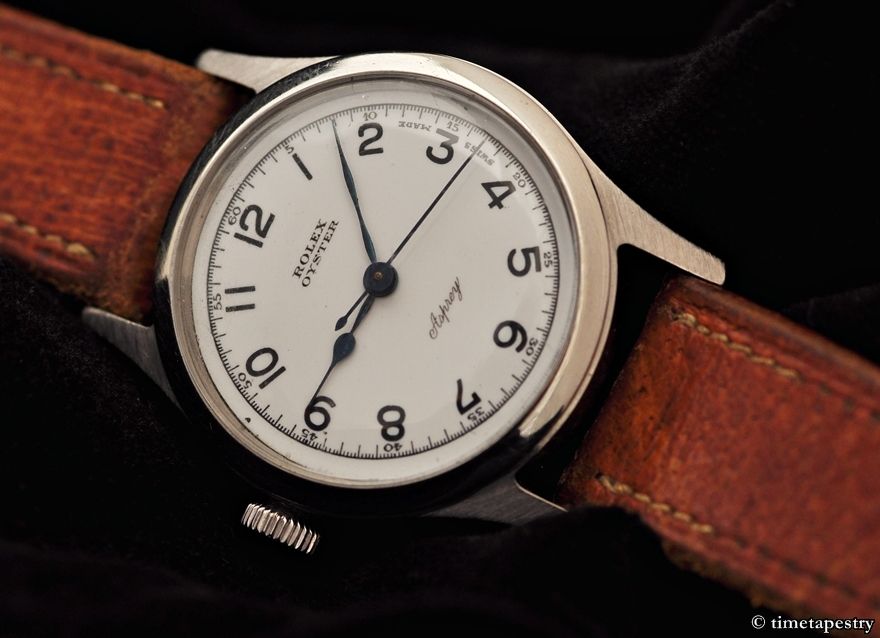 Lot 345 -

Audemars Piguet Ref. 25806 Ti Grande Complication Automatique Jules Audemars, Grande Complication. Made In 2002. Minute-Repeating, Astronomic, Split-Seconds Chronograph, Perpetual Calendar With Moon Phases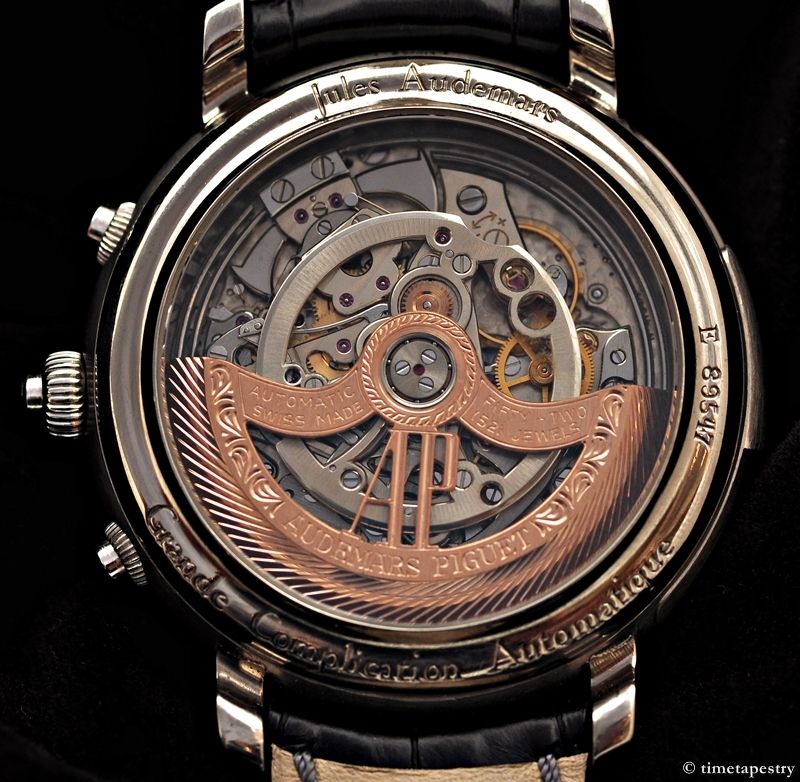 NSF

W!!

Lot 54 - Svend Andersen Eros 69 with an animated erotic scene

with a Chinese theme.
This is a fun watch :)
Lot 404 - Patek Philippe Ref. 3970 Ep Black Diamond Dial Platinum (Est USD90-120k)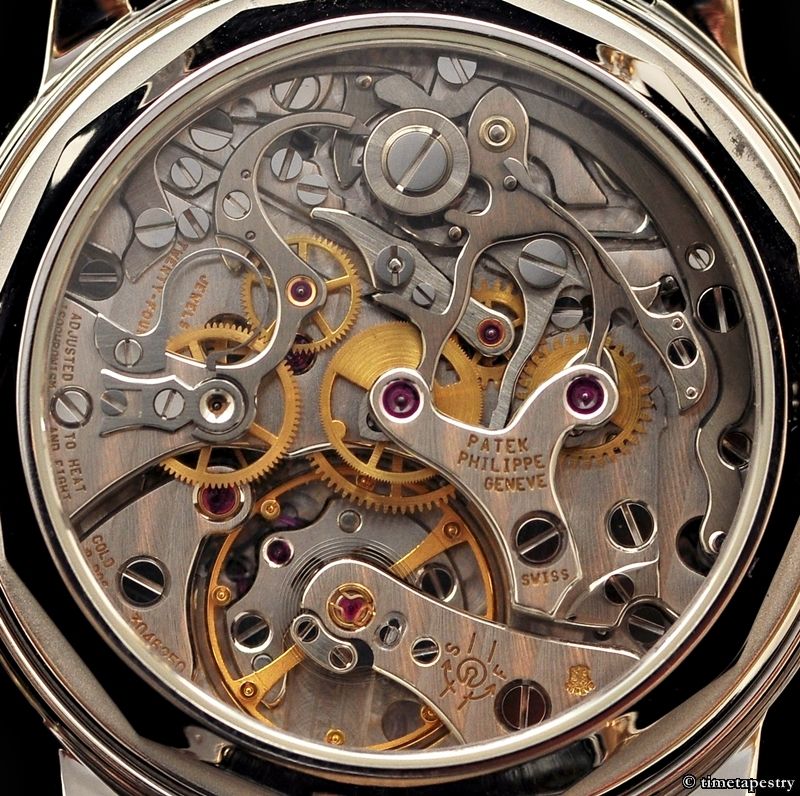 Lot 398 -Breguet 250th Anniversary Minute Repeating Perpetual Calendar Tourbillon Yellow Gold, No. 1751, Made in a limited production in 1997 to commemorate the 250th anniversary of the birth of Abraham Louis Breguet (1747 - 1823). Minute repeater with visible one-minute tourbillon, jump-hours, perpetual calendar with retrograde date, leap-year indication (Est USD200-

300k)
Lot 344 -Royal Oak Quantième Perpétuel Squelette Audemars Piguet Platinum (Est US45-65k)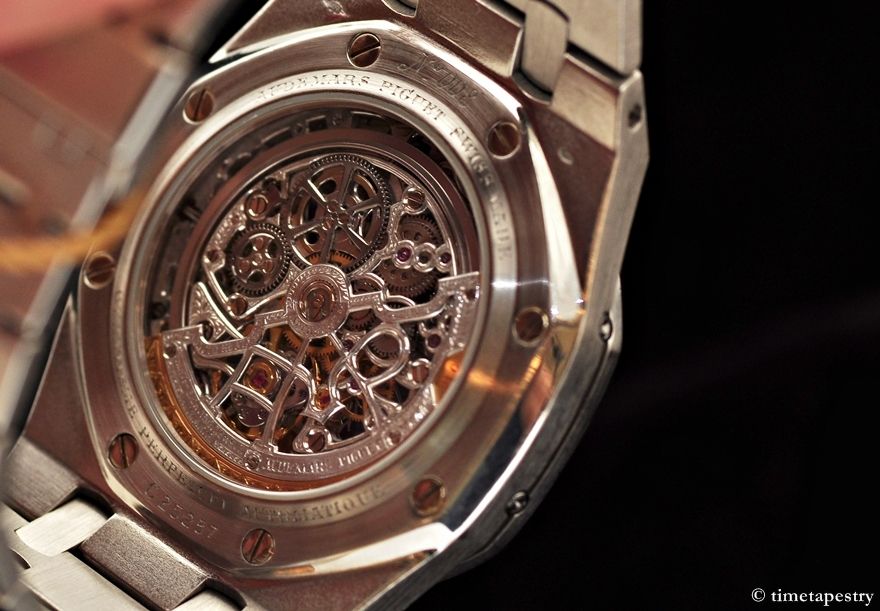 the other auction highlight is definitely lot 301 - IW
C Portuguese Automatic Edition "Tribeca Film Festival 2013" Unique Piece Iwc Schaffhausen, Ref. Iw500127
You g

et to have a meal with Don Vito Corleone if u buy this watch ;)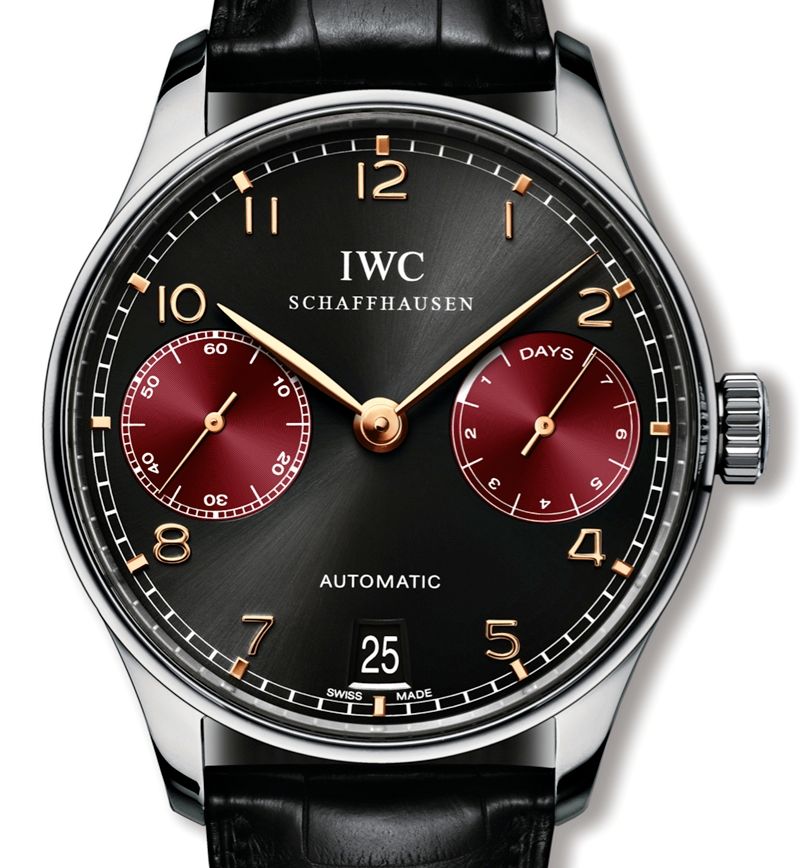 IWC Schaffhausen, Ref. IW500127. Unique piece one of one. IWC Schaffhausen celebrates the world of filmmaking this year as the Official 'Festival-Time' Partner of the world-famous Tribeca Film Festival® in New York. To honor the Festival and support its nonprofit arm, The Tribeca Film Institute® (TFI), with the support of IWC, is auctioning a unique, one of one piece with the entire proceeds supporting the Tribeca Film Institute®. With unique Bordeaux subdials that harken to a time of Hollywood glamour and iconic red carpets, as well as a slate colored dial inspired by TriBeCa in lower Manhattan, this one-of-a-kind timepiece is a rare opportunity to own a piece of movie magic.

As a special one-time bonus to celebrate the winning occasion, this unique piece comes with the following benefits for the auction winner and one guest: • "For the Love of Cinema" private dinner hosted by IWC Schaffhausen CEO GEORGES KERN and Tribeca Film Festival® Co-Founders ROBERT DE NIRO, JANE ROSENTHAL and CRAIG HATKOFF, to be held on April 18, 2013. • 2013 Tribeca Film Festival Vesey passes for April 18 & 19, 2013, which allows entrance to various Tribeca Film Festival® events. • Personal meet and greet at the IWC Schaffhausen Flagship Boutique with IWC CEO GEORGES KERN and IWC Friend of the Brand for watch pick-up on April 18, 2013. • Round-trip, business class air transportation from a major U.S. gateway airport to New York City. • 2-night stay April 18-19, 2013 at the Trump Soho Hotel in one standard double-occupancy room. • Round-trip, ground transportation to and from the airport, the "For the Love of Cinema" private dinner, and meet and greet/watch pick-up
and that's it. have a great Easter Sunday and holiday :) cheers

, raph