Rolex Rolex Rolex... nope I am not reading the rehaut of the watch but shaking my head at a good opportunity squandered. the press pix were pretty cool of this piece but the in-the-metal look of it is a bit of a letdown... damp squib moment for me coming up [note this happened to me only now after i had a chance to see it in the metal recently. not sure if the basel piece was any different]

oh that's it?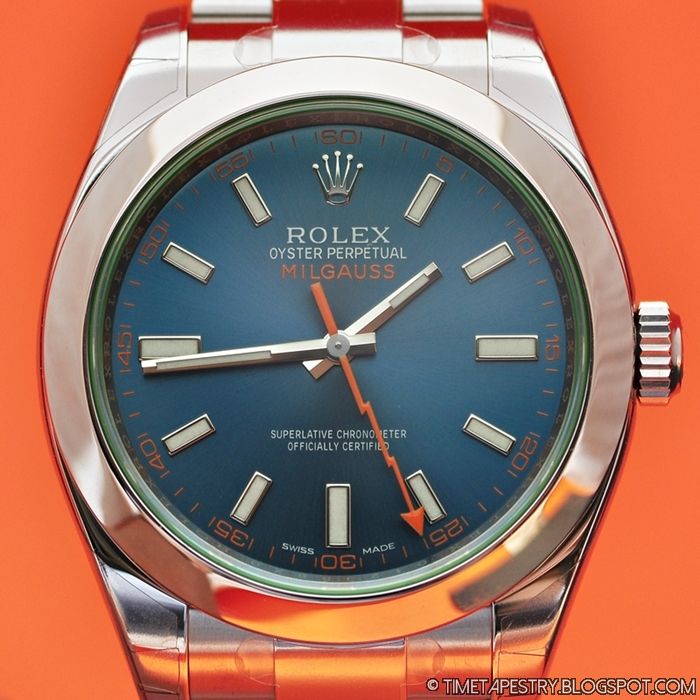 now this is still a nice watch. the milgauss design is great but the blue could have been done better impo [my 2008 milgauss review here LINK]
this went quickly from a potential buy to a just another watch out there in the mix and an option
if you were looking at the milgauss or equivalents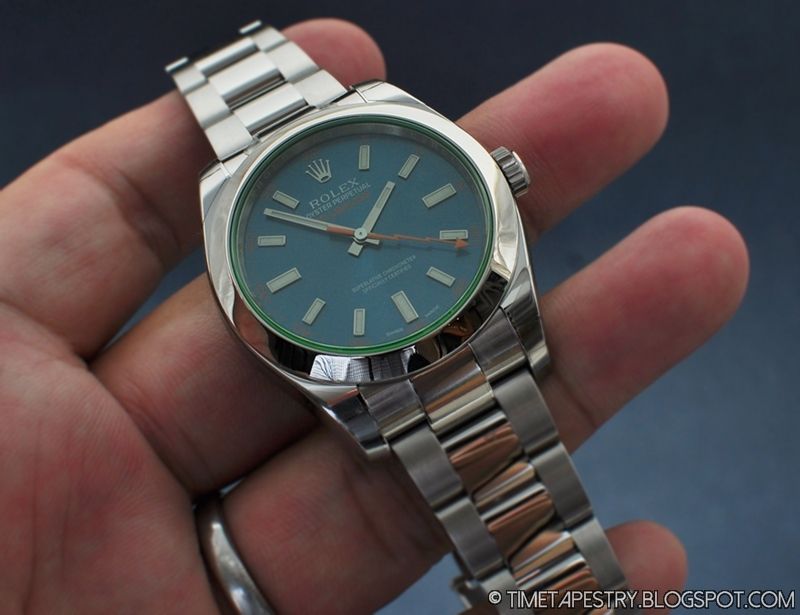 and apologies for the iphone pic below... the Pepsi GMT 116719 BLRO... S$50,030 retail
if only it had come out in steel, i would buy it even with the cyclops... but in WG and wanting to make
it more exclusive unncessarily... i see it as a bit of a wasted opportunity. well the uber wealthy
can have another piece to flaunt[not a big thing in the biggest market in the world] but the
Pepsi fans(myself included) will be denied...
even if i had the $, there are so many other
watches to consider at that kinda price point. for example I could buy a 1675 AND a Patek 5711 instead :)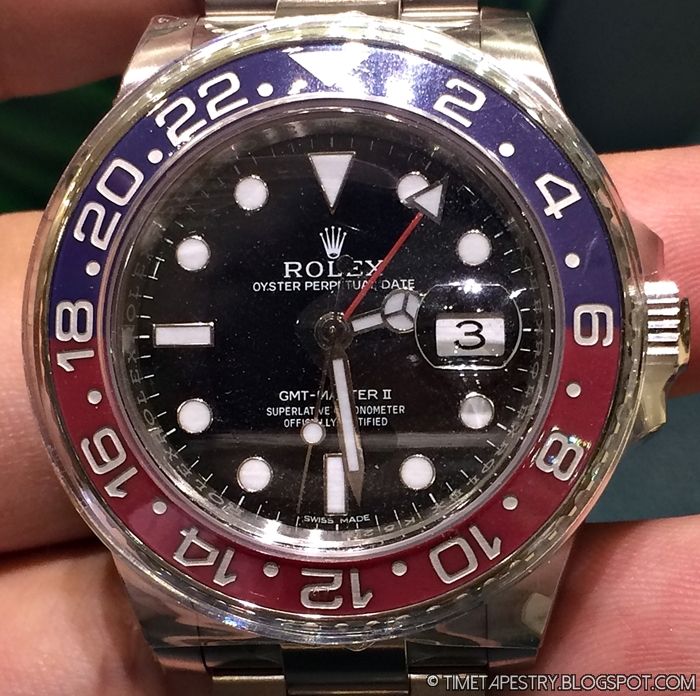 gone but not forgotten :)