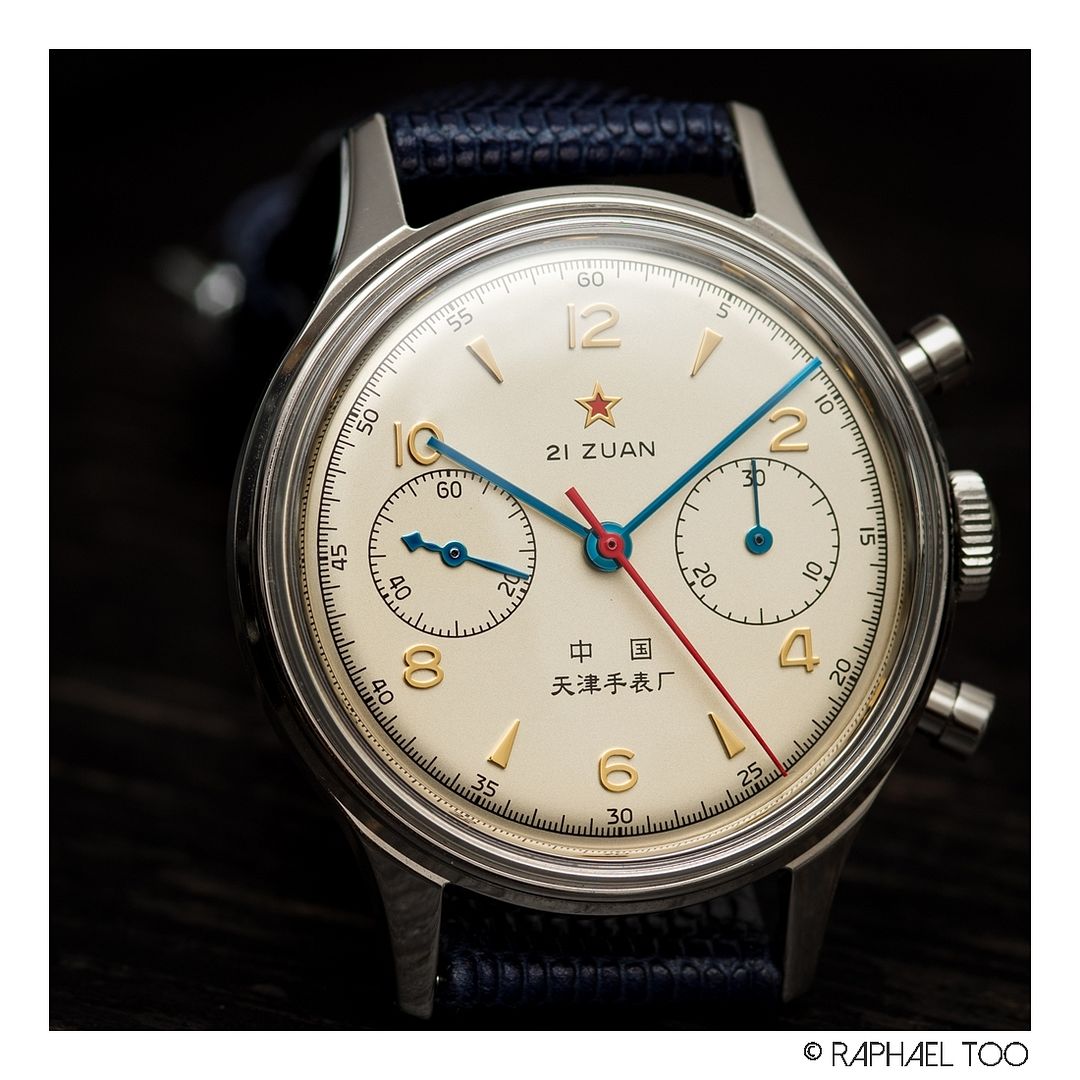 This was never going to be a long post and this watch has been out there awhile with a number of variations of it abouts. I had always thought of getting one of these but something held me back in the past. This current variation ticks many of the boxes and it's aesthetics appeal to me. This is a good value (read 'cheap') and interesting watch coming in at €222.18 (approx S$360) for the leather strap version, shipped to me in Singapore.
Why interesting? It's got a pretty cool movement.
What ticks within the 1963 is a variation of the Venus 175 (31mm) that was a popular and decent column wheel chronograph movement in the 50s. Venus was a manufacture in the past producing movements alongside the likes of Lemania and Valjoux.
From Chinese watch wiki site (i.e. not sure how valid any of it is ;) :
"Project 304 chronograph
In 1961 the Ministry for Light Industry received the order to develop a new 'aviator's watch' for the People's Liberation Army Air Force. This was designated "Project 304". The Venus Watch Company, Switzerland, were wanting to offload the calibre 175 chronograph tooling to raise capital for development of their calibre 188. The USSR were not interested, but the Chinese were. The 175 tooling was purchased for Project 304 and installed at the Tianjin Watch Factory. By October 1965, the third test batch were completed and submitted to the Ministry and Air Force for approval, which was passed in December. The production version was designated ST3. By May the following year, 1400 chronograph watches had been delivered to pilots of the People's Liberation Army Air Force (
PLAAF)."
Seagull have been using variations of
the 175
ever since it was acquired. The original version of this watch model project 304 is said to have been created for the Chinese Air Force in 1963 and this is reissue of that model and explains the 1963 tag.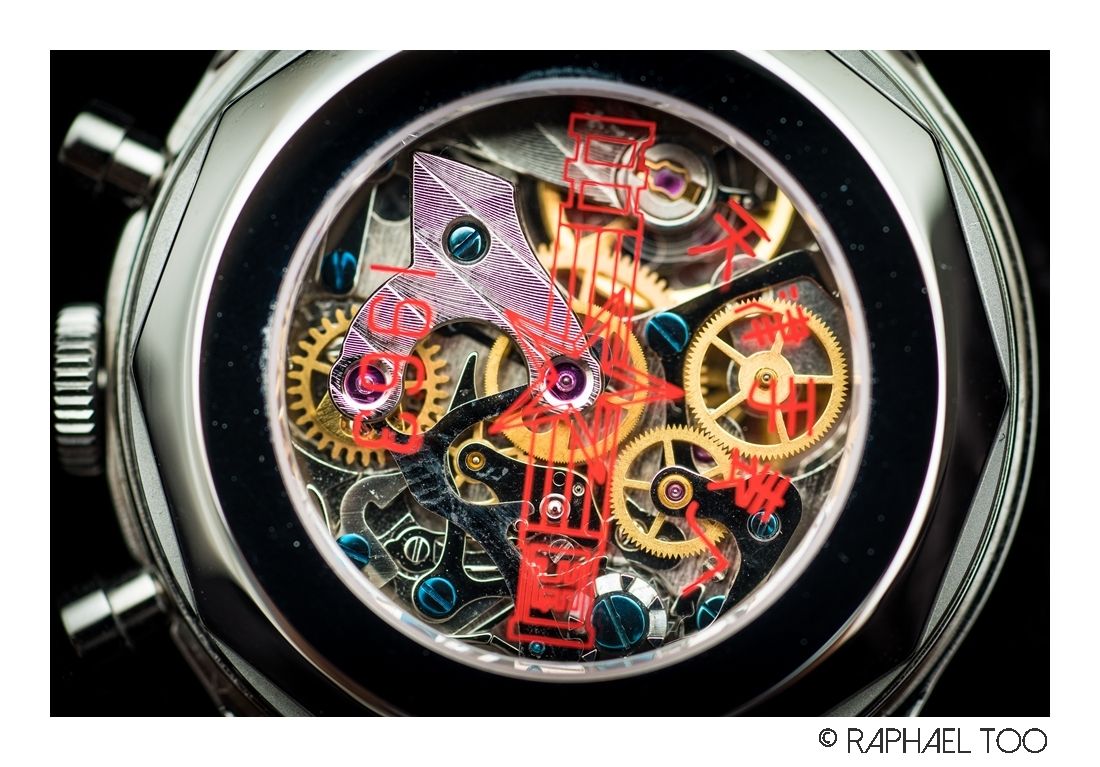 For this version, the dial has "21 zuan", Chinese for "21 jewels" below the 12 o'clock marker and the Chinese characters note "China" (1st line) and "Tianjin Watch Factory" (2nd line). I think the 21 Zuan is pretty daft especially noting where it is on the dial. That's where brands normally put their brand name or logo. Although Seagull there might no be too appealing too. For some models the logo is there and it's so so. In my mind, I pretend that it says 'Zi Juan' a Chinese brand name that means who knows what and it kinda works better for me then :)
Other things i like about this watch. They offer 38mm and other models in 42mm (but maybe with differences) but I am happy with the 38mm version which would be closer to the watches of old.
Overall if you aren't hung up about size and you actually like watches beyond just showing off the latest and greatest and uber expensive piece, then this is something worth considering in the affordable and fun range.
hmm maybe a white dial version would be good in future sold with a nice blue strap :) cheers, raph