F1 is a party, a circus, the race is about the driving abilities of man in an amazing racing machine and the rest of the stuff surrounding it a celebration man ;) the concerts, the after race parties, the adulation of fans young and old for top racing drivers and driving marques... its all about having fun and getting into that vibe :) more should watch it live when it comes round, enjoy the race, the splendour and roar of these purpose built cars & the parties, fringe events and just soak in that wonderful atmosphere and let what hair you have remaining down and have a little FUN!!!
i drove into the zone for race day... together with some of my mates...
i hope u didn't get the impression that i drove in on one of the cars above :) none of these beauties are mine unfortunately :( but one can dream ;)
so what was the highlight of this years F1 for me? It was catching it in a nice room with a good mate and his cool friends. that was the highlight. hearing the roar of the engines below and watching tv coverage and portions of the track as the cars screamed and thundered past us! exhilarating and fun! :)
views from the room i was in... at nite...
if at home watchin it on the telly, u can be forgiven for falling asleep as there was minimal overtaking and incidents... suggestion to the Singapore F1 committee, make the roads less bumpy please. i find the roads pretty horrible to drive in my soft and fluffy family saloon... can u imagine what it must be like in a F1 car?! do the words 'rickety rollercoaster' sound familiar? and widen the tracks for goodness sake, let them and us fans have at least 3 decent overtaking corners without fearing smashing into a concrete wall... ok end rant.
these were my best shots from the suite i was in on the 16th floor. i will get trackside tickets next year to take the cars for qualifiers probably and if my prayers get answered i hope to be in the paddock (well someday at least... babes + cars + drivers = excellent! :)
focus, raph, focus... we're talkin about fast cars baby... fast cars...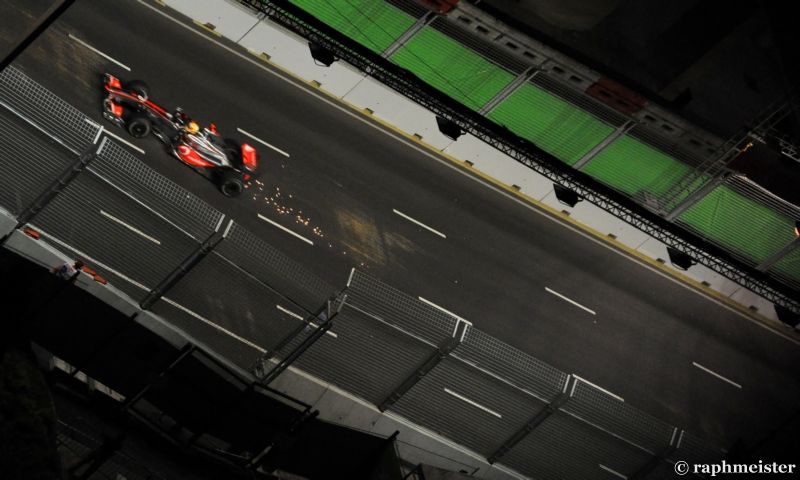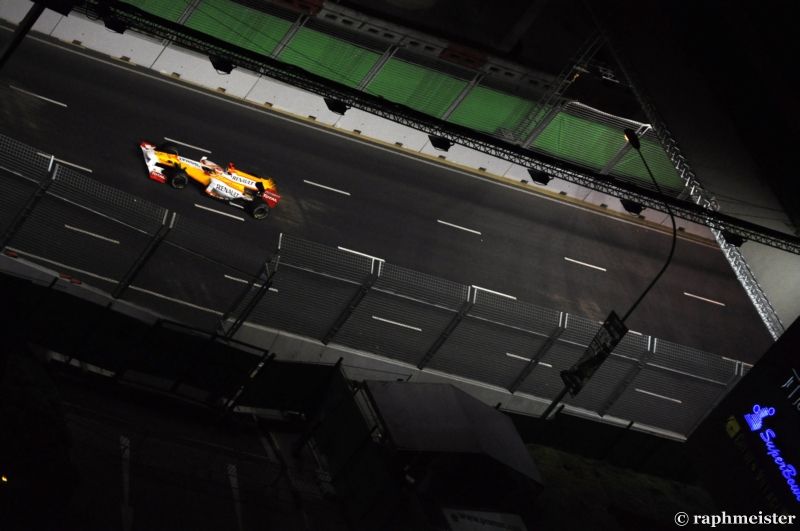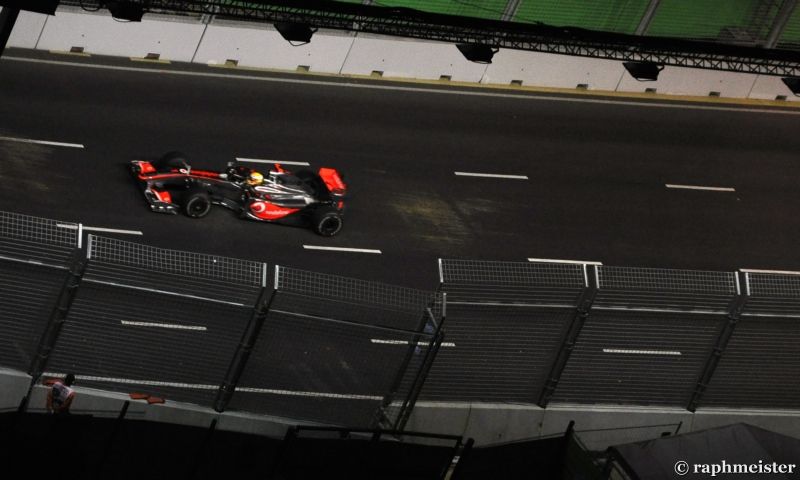 congrats to hamilton in mclaren on his win, glock for toyota for managing to snag 2nd and alonso for getting 3rd in renault. so onto the party then... and well i cant help feel a lot of it is star-spotting but there weren't any stars at where i was at for all the time i was there. i didn't have a lot of fun but heres some eye candy for yer ;)
[no naughty captions as i don't want the wife to beat the living cr@p out of me if she comes across this :) keep the missus happy and don't show the 'after' pictures... ... ... DOH!!!]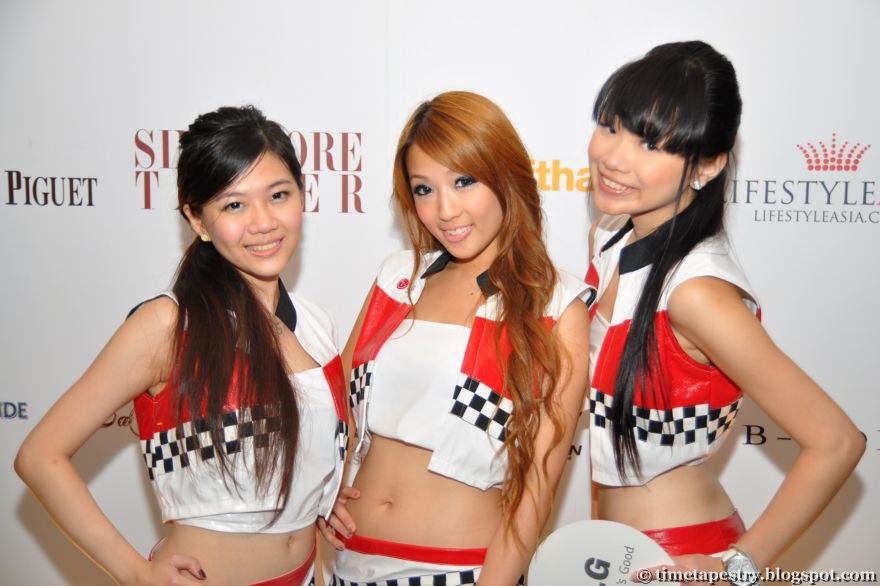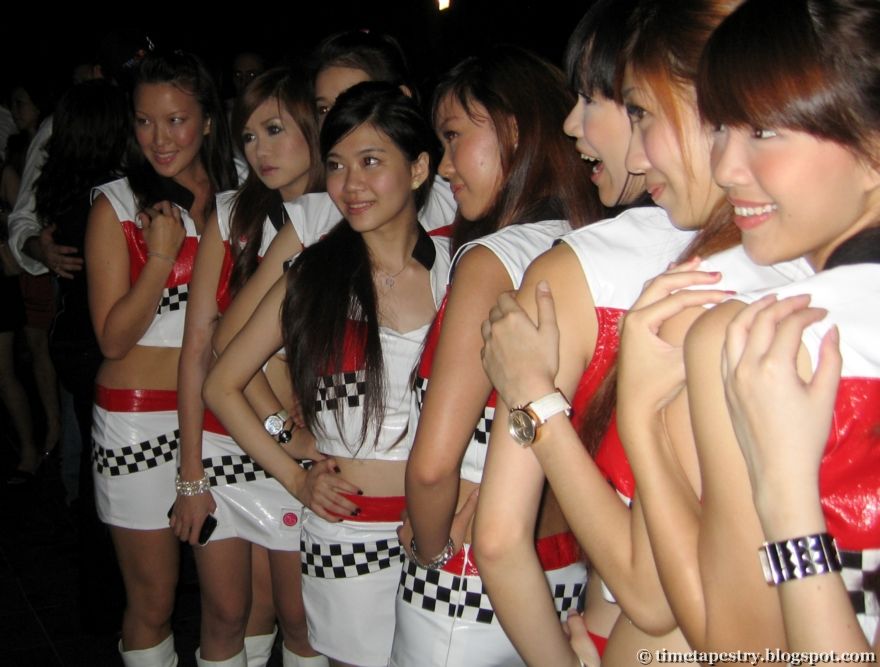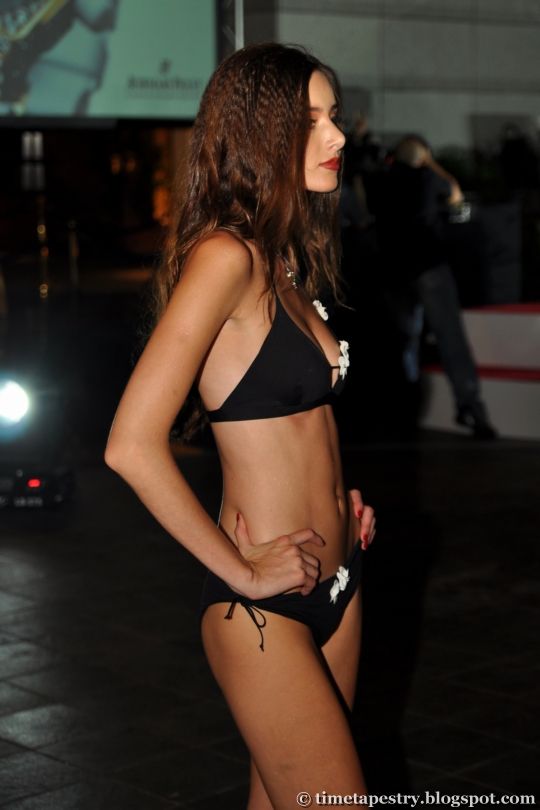 but just to ensure that you know you are on a watch blog :) there were some watches on display that were not on the ladies above ;) AP was a partner for the event so some pieces were in the display outside.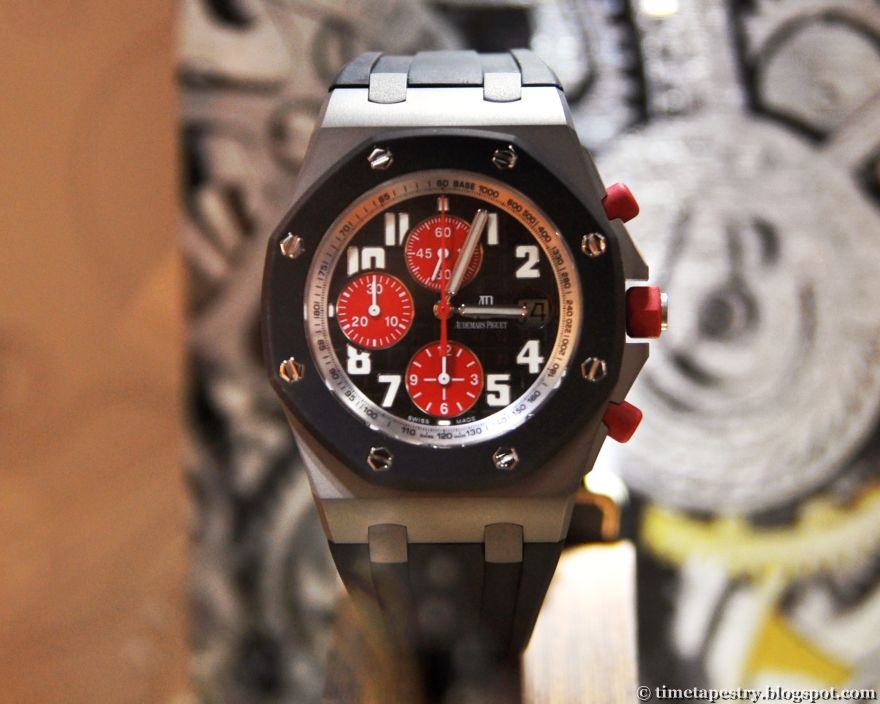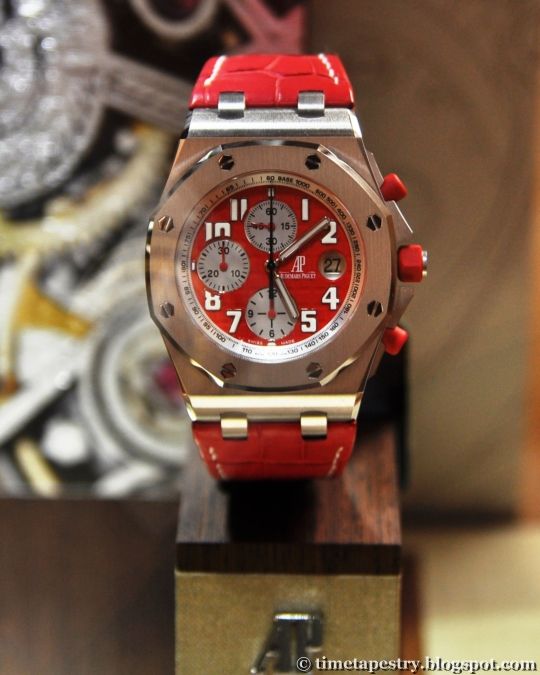 lastly... shots with 2 people race aficionados may appreciate (to varying degrees of course)
Sir Frank Williams... he's been around hasn't he... from race car driver to team owner... and being knighted in the process... to my meekly asked question to his minder 'uhm is that mr. williams?' he boomed back 'thats

SIR

Williams to you' [kiddin :) that didn't happen and he helped take the pic too :) ]
alonso and the raphmeister... buddies hittin the bar after his podium finish ;) again kidding... but notice how our sling bag straps are perfectly aligned... hmm... 2 time F1 world champion... 2 time pizza eating champion... both from a country with the letters of the word 'p-a-i-n-s' in its name... the similarities jus keep on comin... :)
and thats all he wrote... hope u liked the coverage... note it ain't the greatest f1 experience and its not meant to be, it was just mine is all... some folks had more fun at the concerts and went to better parties and had much better skysuite, paddock club tix/passes etc but i did enjoy my fun filled 3 days and thought to share it... looking forward to the next one already :) cheers, raph