Thanks to Frank Cintamani for the invite to this. After seeing some fantastic and utterly unaffordable RMs at the GPdH event (see the posts below) i had a hankering for more... so here's more coming right up ;)
oh before i begin though, i went down double wristed of course... the vianney halter antiqua got a fair bit of attention, from boutique staff (which is expected) and from some guests...
the casino watch was of interest to many and i showed them the roulette ball spinning a couple of times...
a look at some of the RM watches then... lets start with the Rm4v2... a very nice piece but i can't stomach the price... even if its renaud et papi split seconds chrono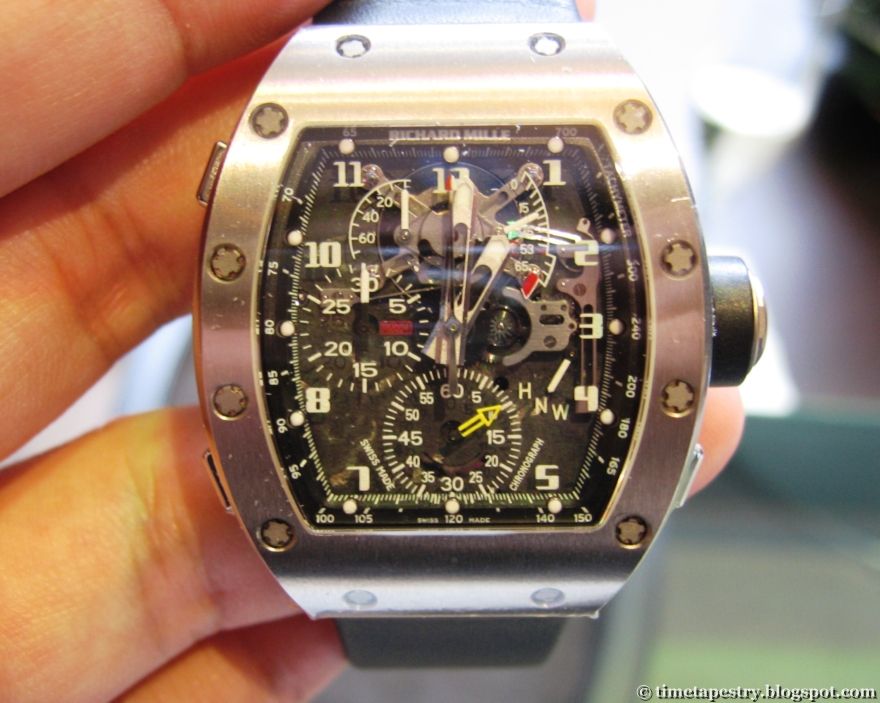 the RM11... more affordable... a modular chrono, vaucher + dubois depraz and HUGE! the rubber strap is nice...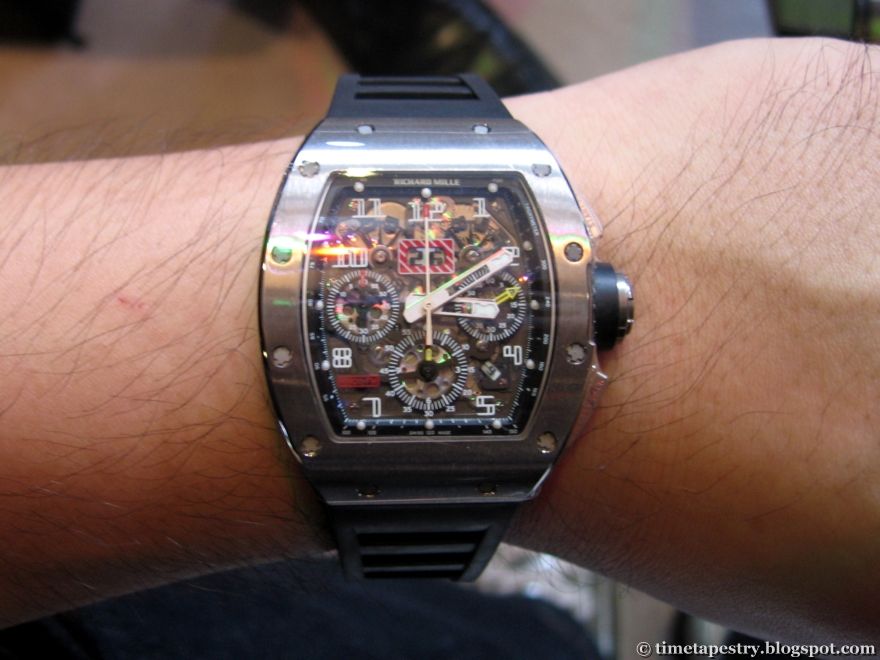 rectangular RM? nope, i'd stick with the tonneau ones...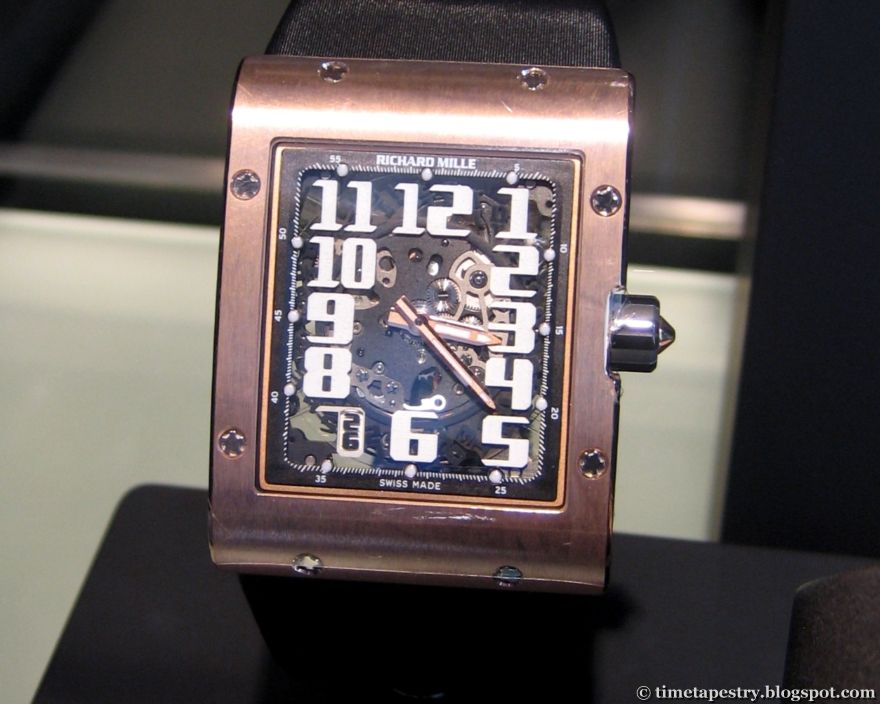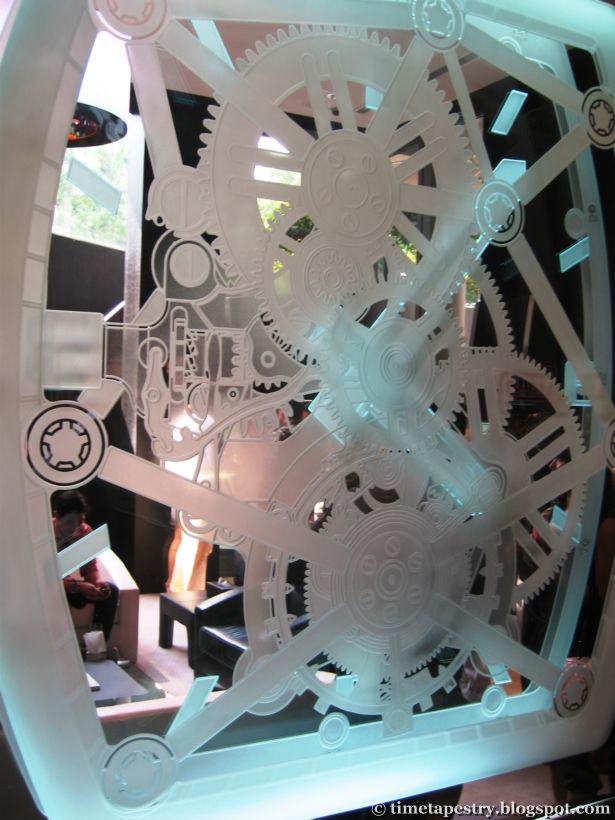 the RM009 Alusic...love that word... A-LU-SIC! love the watch too of course... ultra light and ultra impressive...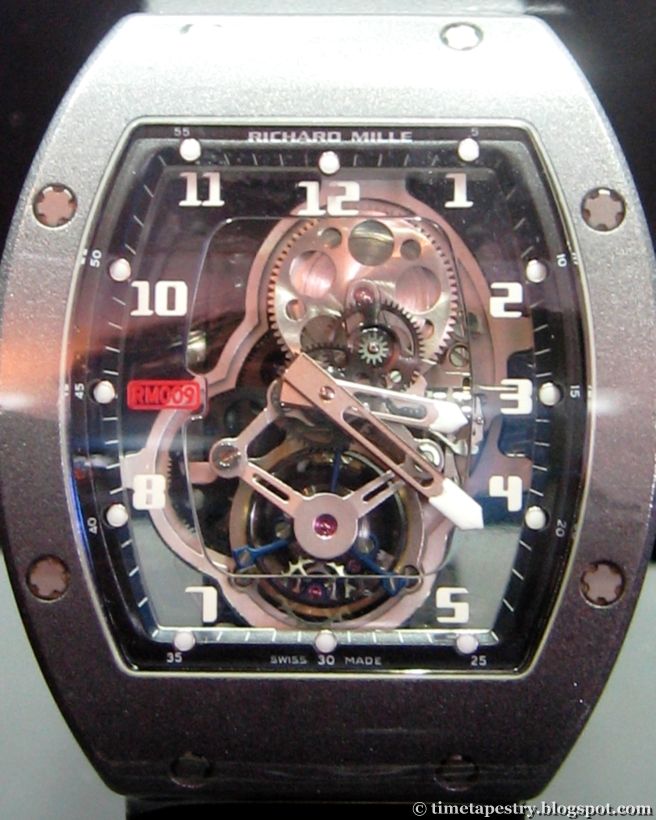 models exhibiting model behaviour...
and the transformer pocketwatch cometh...
it transformed into a table clock next...
its fun, but of course a wristwatch above pocketwatches for me... and even if i were to buy pocketwatches it would be in the 4 figure category and not the 6 figure bracket :)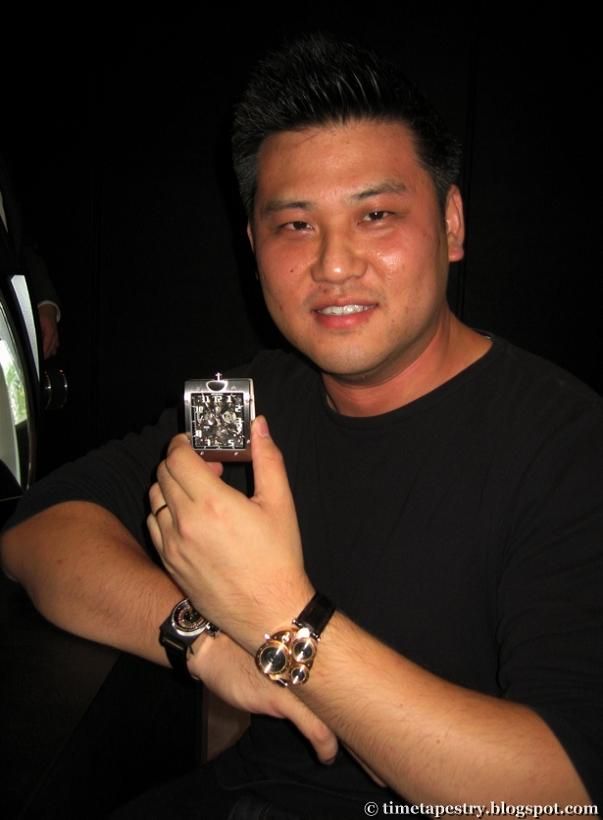 hope u enjoyed the short report. cheers, raph