for more information about the only watch auction do check out the info at this site and do like the facebook page :) which can be found here and if you're a watch lover which u must be (who isn't ;) than drop by antiquorum auctioneers who are having a number of exciting auctions coming to the end of the year... start saving to spend BIG!!! people :)
first off thanks to the fine folks at The Hour Glass Malmaison and Antiquorum for the invites and bringing these fine timepieces to the watch loving folks in Singapore... enough of words TO THE WATCHES!!


the question people will ask is which are your favorites and the answer for me is simple... the MB&F HM4(blog post on it here) and the Freak Diavolo :) no surprises yah? the freak is simply wonderful... a great watch made by an amazing company... tip of the hat to Rolf Schnyder(rip) for his vision...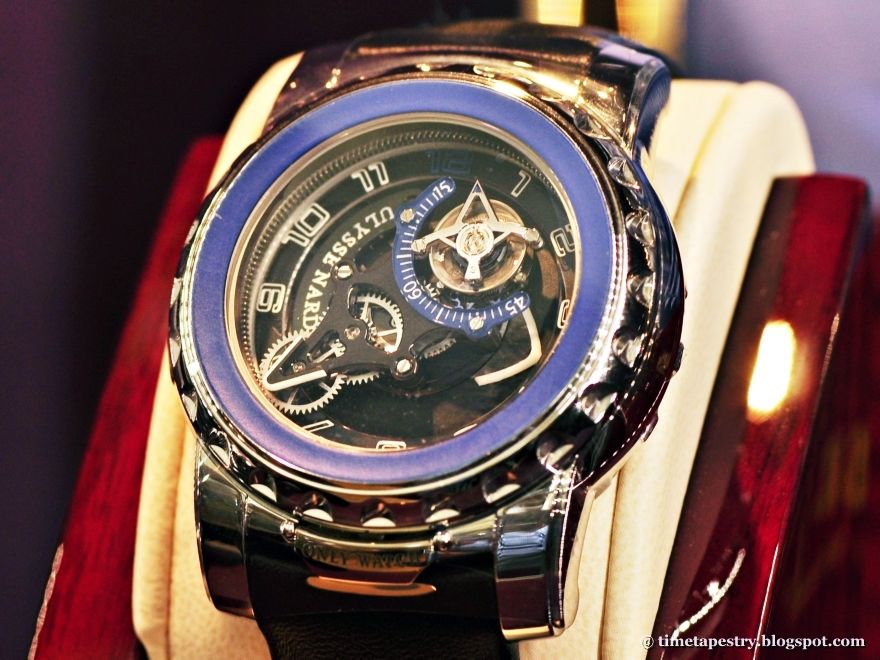 i love this flying panda... it makes the watch so much more... an awesome awesome piece... if i tried to i would run out of superlatives praising it ;)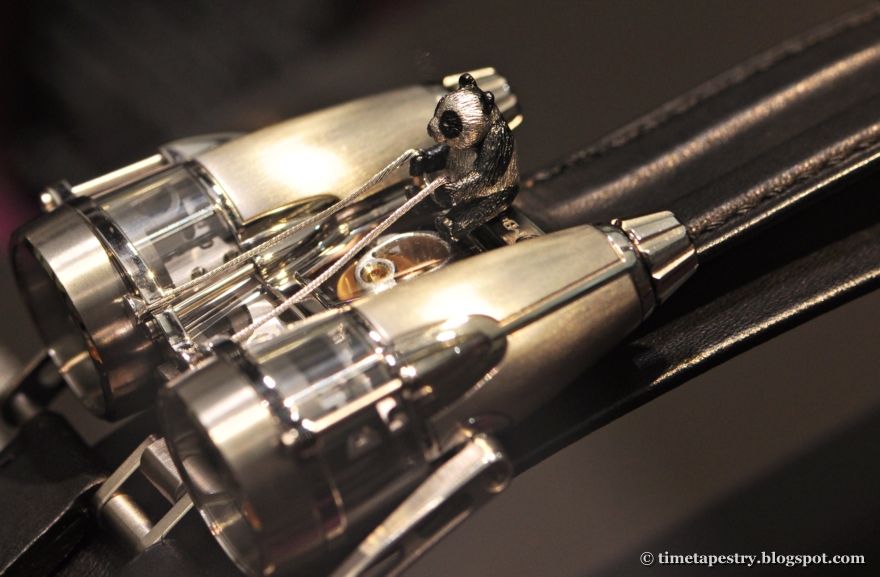 other watches that are beautiful that are up for the auction are the vacheron constantin, richard mille, patek (of course), laurent ferrier and there were other notable mentions too.... so onto more pics! (excuse some of the shoddy ones as the light and cases made it tough to take decent pics)


lighter than a G-Shock! what is it i'm paying for? lightness of being indeed :)
this VC is beautiful... enamel and bejewelled... and i love the design... i'll take two... oops its a piece unique ;)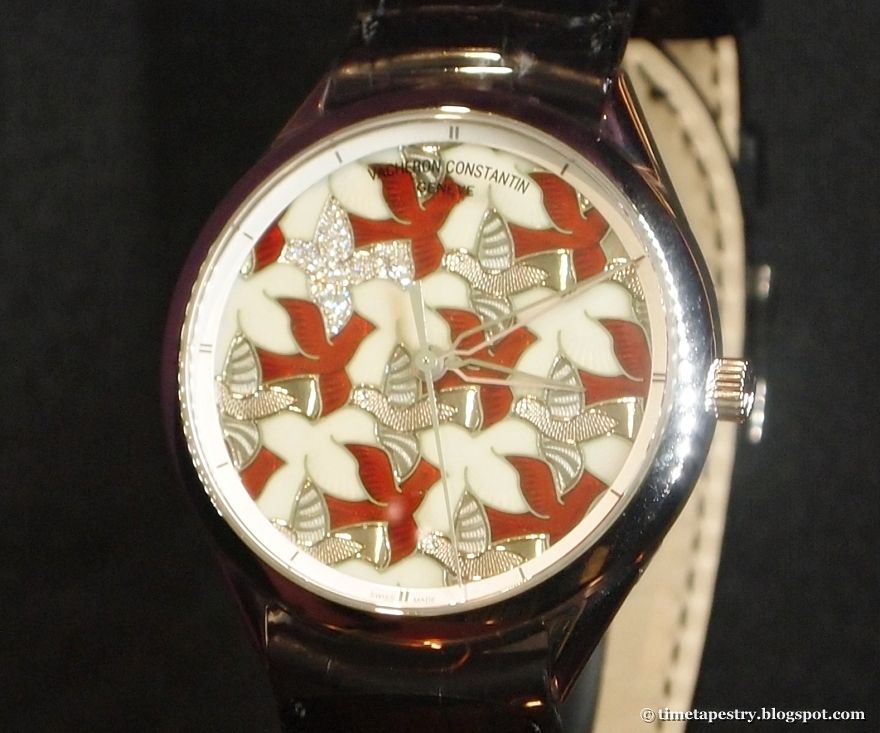 wonderful tourbillon repeating watch in (drumroll please) STEEL!!! a rebel patek complicated watch not in prissy platinum... I love patek emails... i mean enamel... one and the same :)
wonderful engraving work on the urwerk...
the new dufour? laurent ferrier makes exceptional timepieces and this is but one fantastic example...
marc newsons hour glasses are cool... in red its sinfully nice...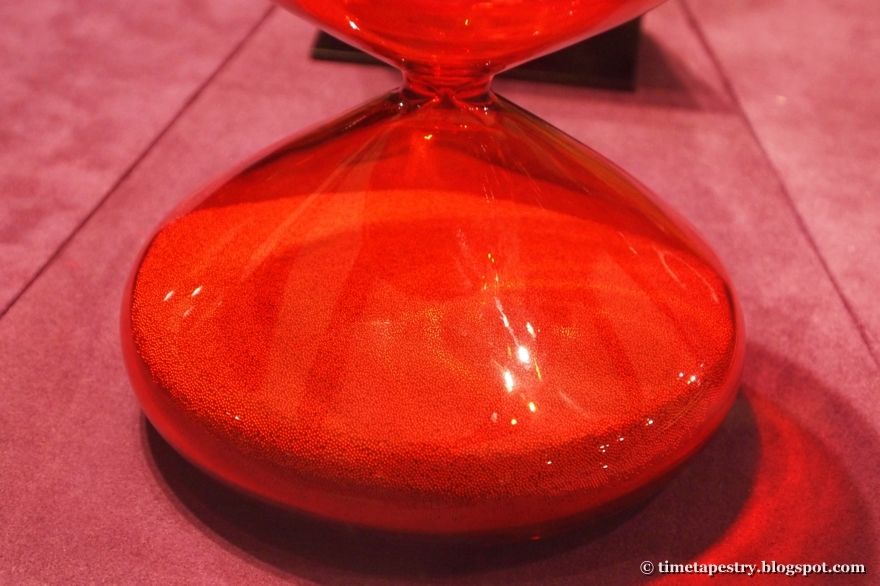 to be honest the face of the dewitt didn't strike me at first but i was soon informed that it has 2 faces and different complications on each side... i do like the back side uhm i mean the other side of it :)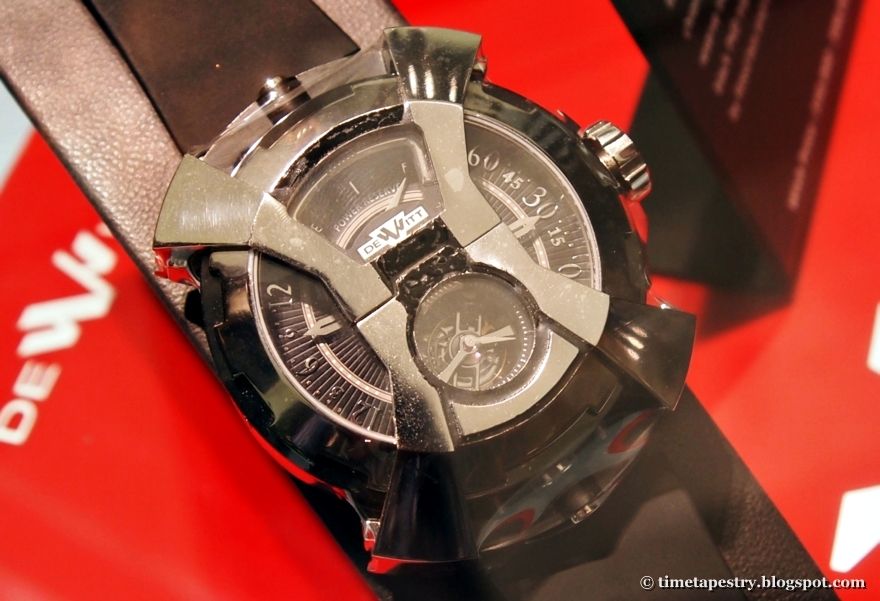 which unfortunately could not be shown as it was all cased up but i was fortunate to have Dewitts MD on hand to show me what it looked like... have a gander...
nice innit?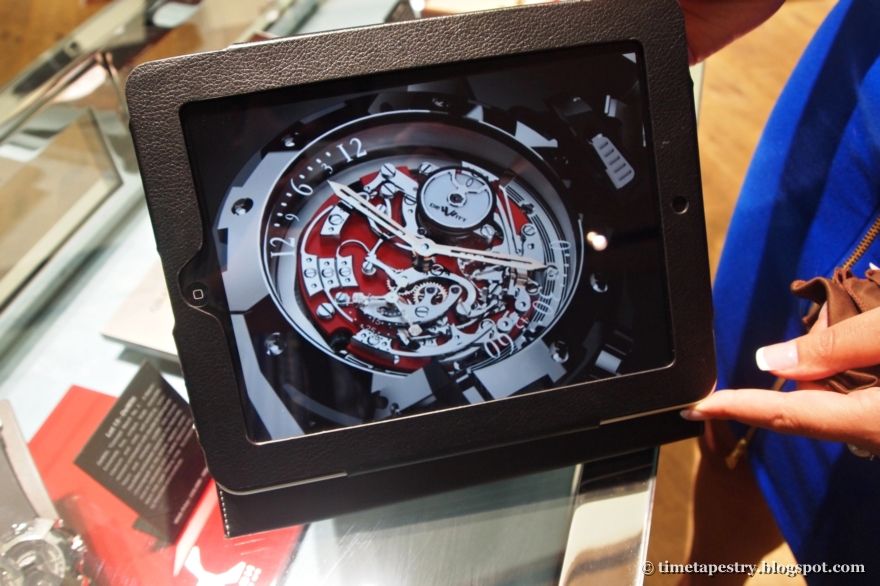 Nathalie Veysset MD for Dewitt sharing pics on her ipad
for this only watch and others in their catalogue...
other notable mentions... nothing much new here but nice and simple so why not share a pic :)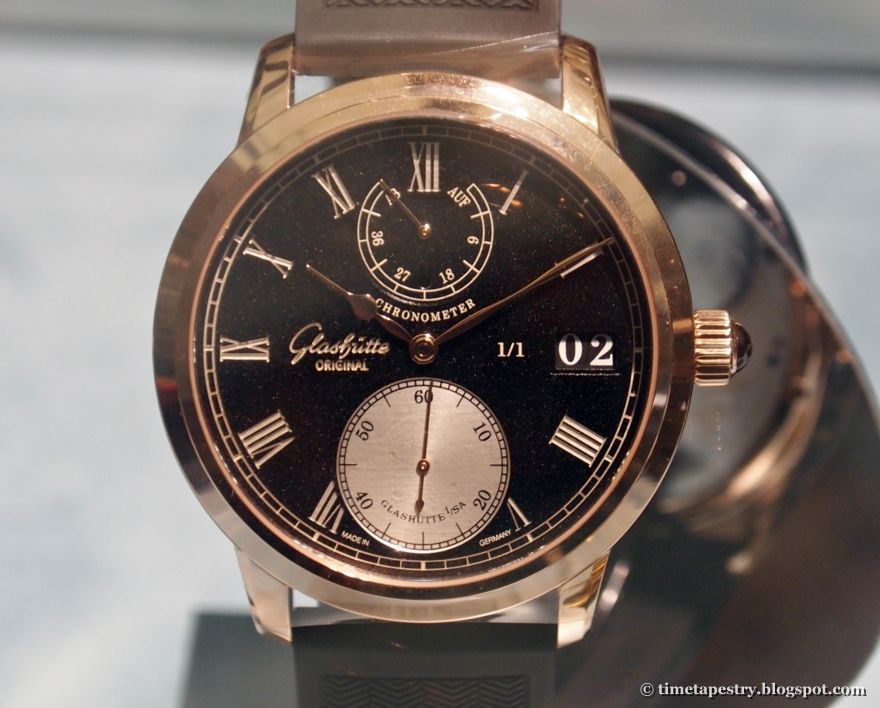 looks familiar but it is smart looking...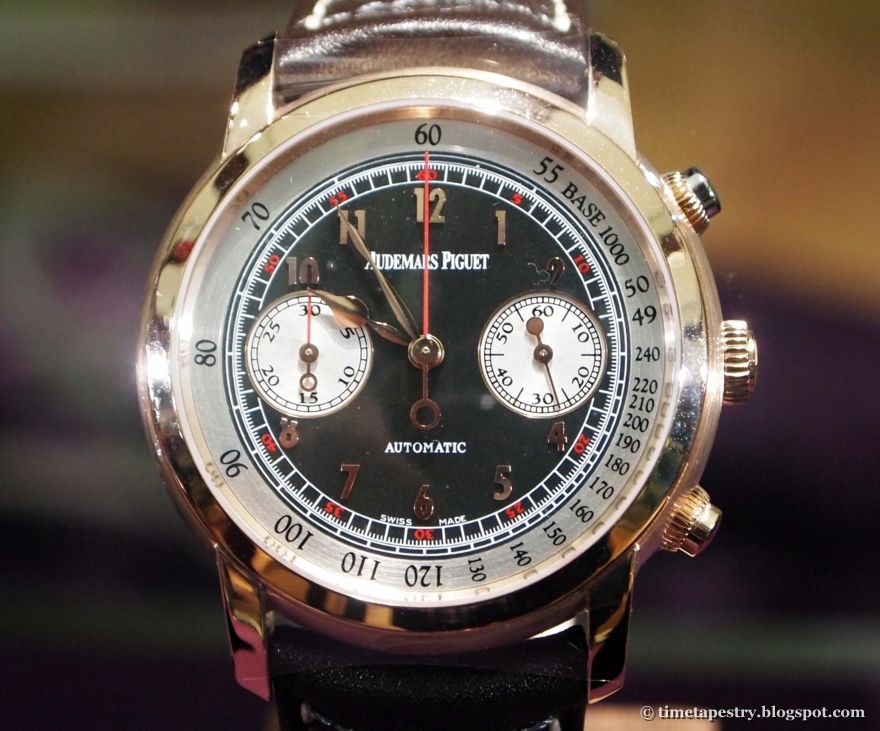 and the ones i would get in a heartbeat...
showing the display for it...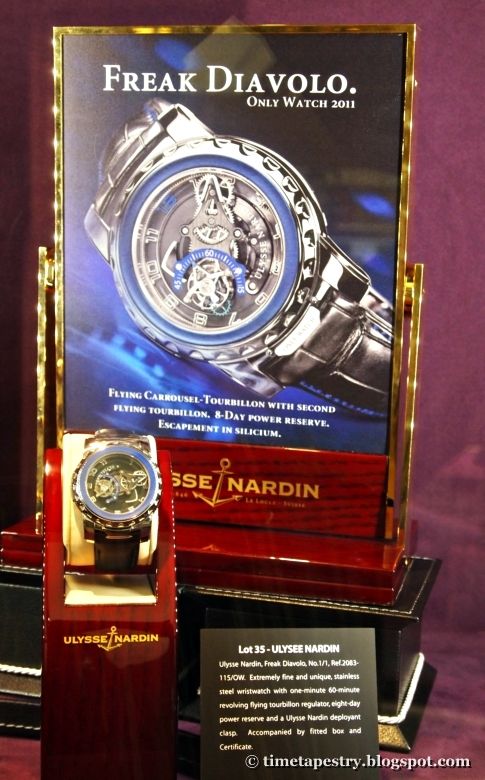 panda panda panda... i heart hm4 only watch!!!
but if you told me i could get only one watch from all of them... then the answer would be this one...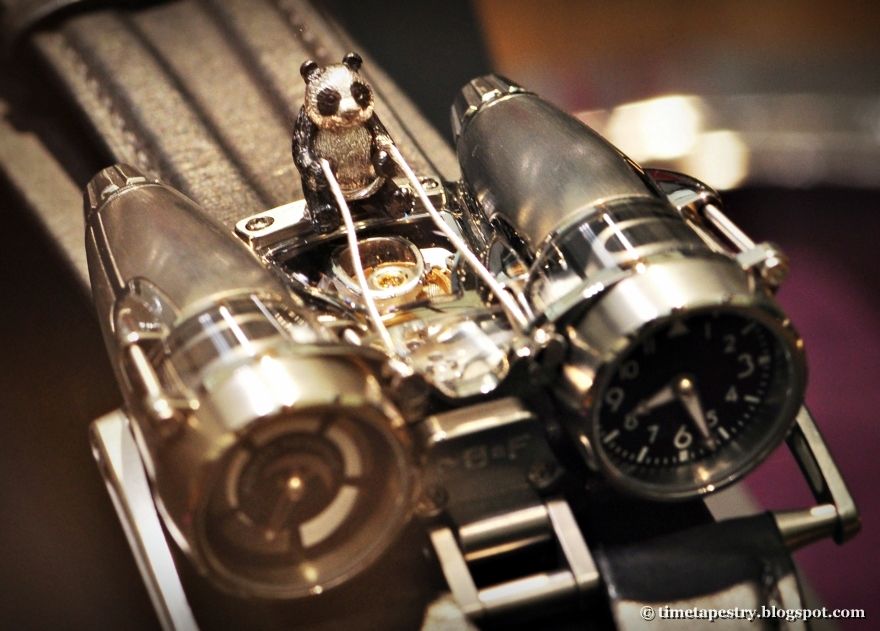 and i would get the non-only watch freak diavolo, probably the original one with red accents and maybe the normal nadal too (after i win the lottery ;) thanks again to Michael Tay and his team and Julian, Cissy from Antiquorum for being generous with their time, i hoped u liked the pics and post and that's all from me for now... signing off. cheers, raph