the u2 song the fly is playing in my head as i see a cosmic panda riding the hm4 thunderbolt... this piece unique is crafted by MB&F together with Huang Hankang for the only watch charity auction to fund research to fight Duchenne Muscular Dystrophy which is a terrible disease that steals the lives of innocent children, by gradually paralysing their bodies…
[my writeup for 2009s masterpiece is
here
and live pics of the thunderbolt here

...
the 2009 piece went for WAY too little impo and i hope this one does a whole lot better...]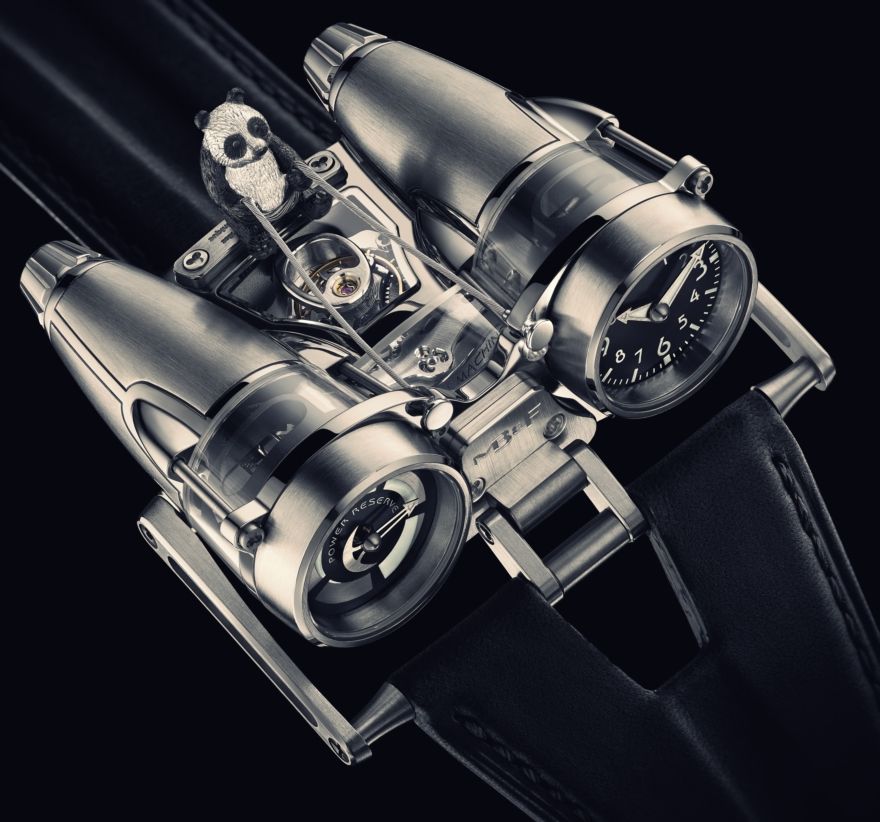 love... falling not like a burning star... it's cosmic PANDA!! :) i love this watch. the MB&F only watches are works of art and i wish that they do exceedingly well at auctions as they are beautiful horological sculptures further enhanced...
'it's no secret that the stars are falling from the sky...
it's no secret that our world is in darkness tonight...'
cosmic panda flying to make a better world for children with muscular dystrophy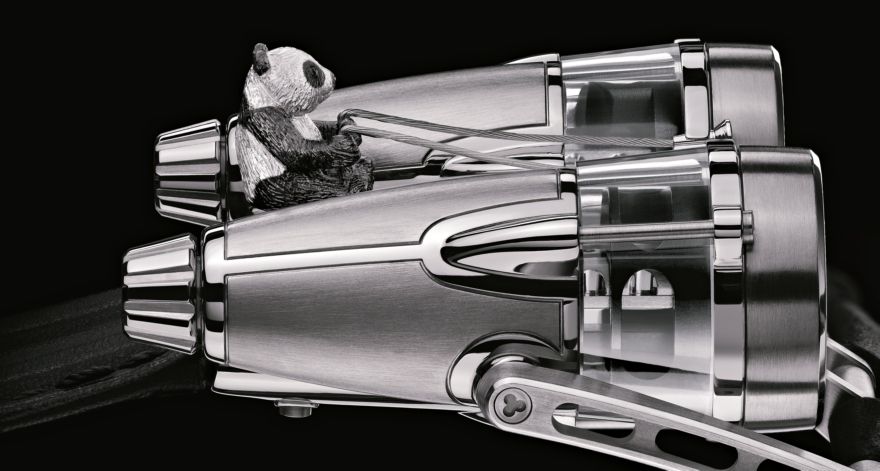 from their email out to folks...
"We return to Only Watch in 2011 – this time with a Chinese artist, Huang Hankang – and we want to deliver another strong message, describing the only way sick children can currently escape from the disease: through their dreams.
Most kids have a recurrent dream: the dream of FLYING. As a child, you probably experienced it yourself… but for some strange reason, we lose that dream as adults.
To bring the dream to life, MB&F can provide an airplane: the HM4 Thunderbolt… The idea therefore came naturally to Huang Hankang: why not use HM4 to transport children in their dreams? Symbolised by a handcrafted white gold panda, the child guides the Machine with reins made of twisted gold filaments, and flies towards a smiling dream world!...
The piece will be auctioned at Only Watch in Monaco on the 22nd of September, under the patronage of HSH Prince Albert II. Held every two years, the event brings together the cream of Switzerland's watchmakers."
for more info on this do drop by mb&f.com
here
i dunno much about the artist they've collaborated with but i like this piece that he's done the most out of the ones that can be found on the mb&f site... its called 'the mission of peace'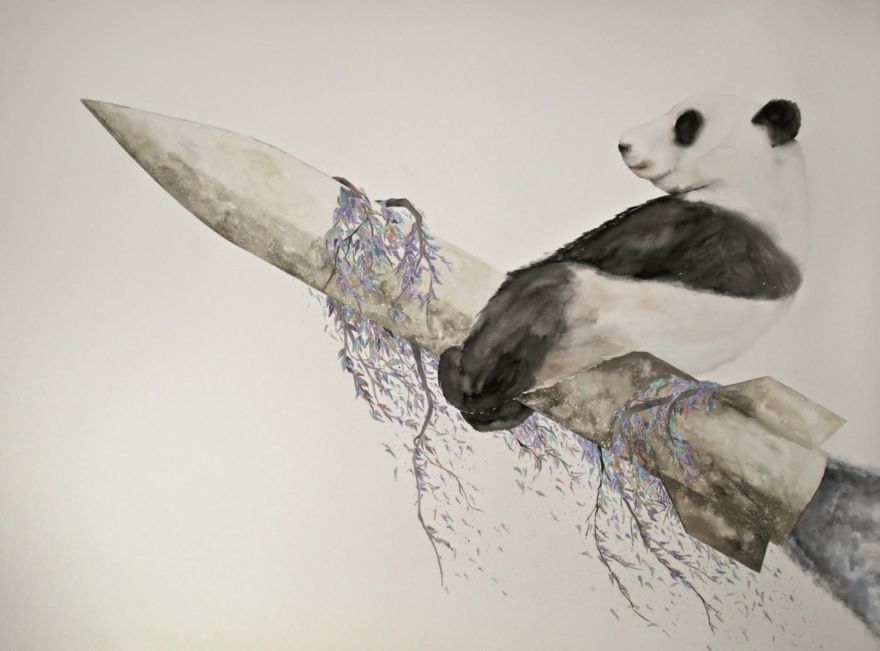 bye for now panda but i believe i will be seeing you in the metal sometime soon :)