Rolex does things on their own terms, which mostly means they take their time, don't really listen to what people might want and innovate or evolve at a glacial pace vs some others in the industry. The reason they do that is because they are Rolex and they don't have to move for anybody ;)
So what disappointed me for the 2013 offerings was no new Daytona model on the line's 50th Anniversary.. A wasted opportunity.. perhaps something slightly more beefed up (what they did for the gmt and subs) would be good... and no nods to the great past panda dial models, the 6263 / newman cosmographs (black on white or white on black dial/subdial combos) which the team from tudor may have done if given a crack at it ;) the one new version they did come out with, plat watch in blue and brown, is sooo meh. ok moving on, they did do some nice white/black and blue watches and some live pics of them follow...
Rolex GMT II 116710BLNR with Black and Blue Bezel. So now we know they can put 2 colors on the ceramic bezel. Yay! Apparently it's such a difficult process they patented it. So it starts off life as a full blue ceramic bezel and they add the red black at some point of it and voila!
on the wrist, this watch has always had a very good size to it even at 40mm. [Retail price is 8,500 CHF. In Singapore it's probably 10+k and I believe deliveries have started globally]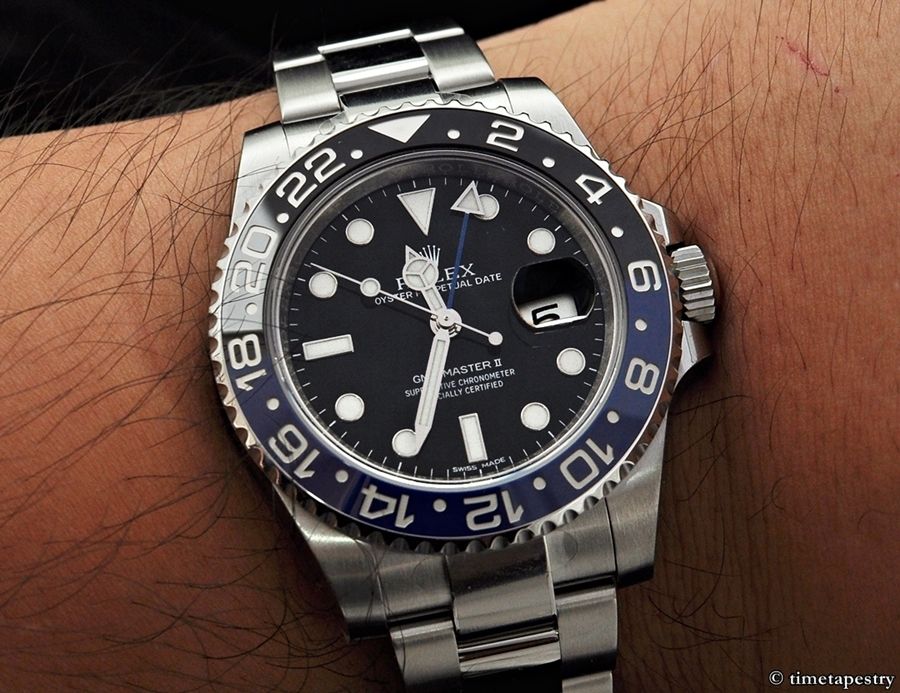 the Yachtmaster is offered in Steel for the first time but the price is still rather high noting the fact that it has an in-house regatta countdown movement
[Retail price 12,650 Eur (excl VAT) for the 116680. In Singapore over 20k and check with your Rolex Authorised Dealers if they have got pieces in if thou hast to have it ]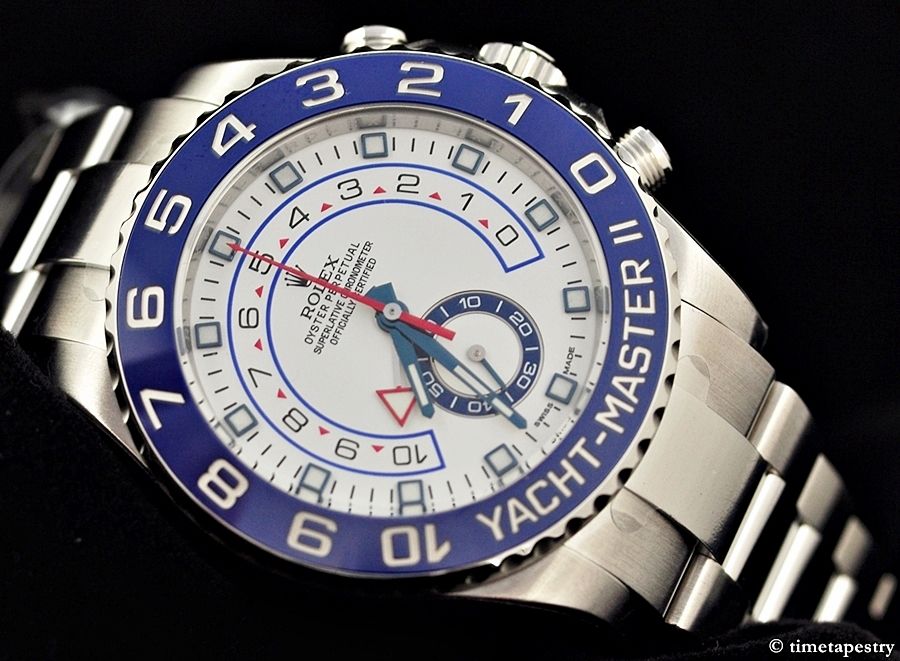 white on blue is nice but I haven't warmed up sufficiently to the dial design for this model.
slightly bigger on the wrist at 44mm and has presence with the larger diameter and dial color
Now all I have to do is wait for them to get it right and do a ceramic p

e

p

s

i bezel which may be a couple of years since they want to sell some of this black and blue version before bringing out what many enthusiasts would desire more.
chant

with

me... Pepsi

Pepsi

Pepsi! hopefully

not another

7/8 years

for that... 2, maybe 3 is doable... using all my jedi mind control powers to broadcast to Rolex lords in their emerald towers in Geneva
One thing that I am thinking of right now though is a gold Rolex Daytona... which is why these pix follow... other than the now svelte size/look for a sports chrono, these Daytona's do call to me...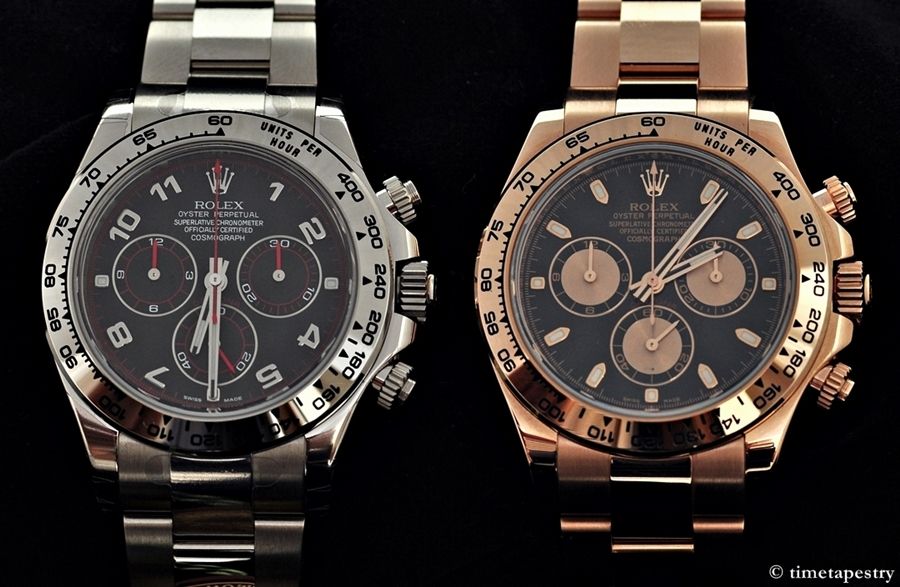 sporty and classic looking
warmer and louder coz of the RG color. I must say that the color ages well...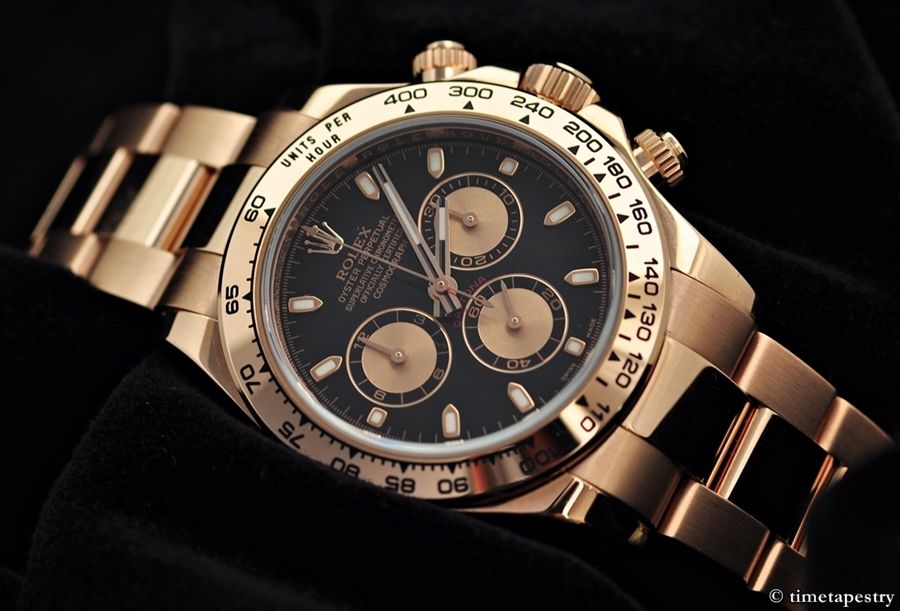 and the winner between them for me is this one... now where can I find S$30+k lying abouts... hmm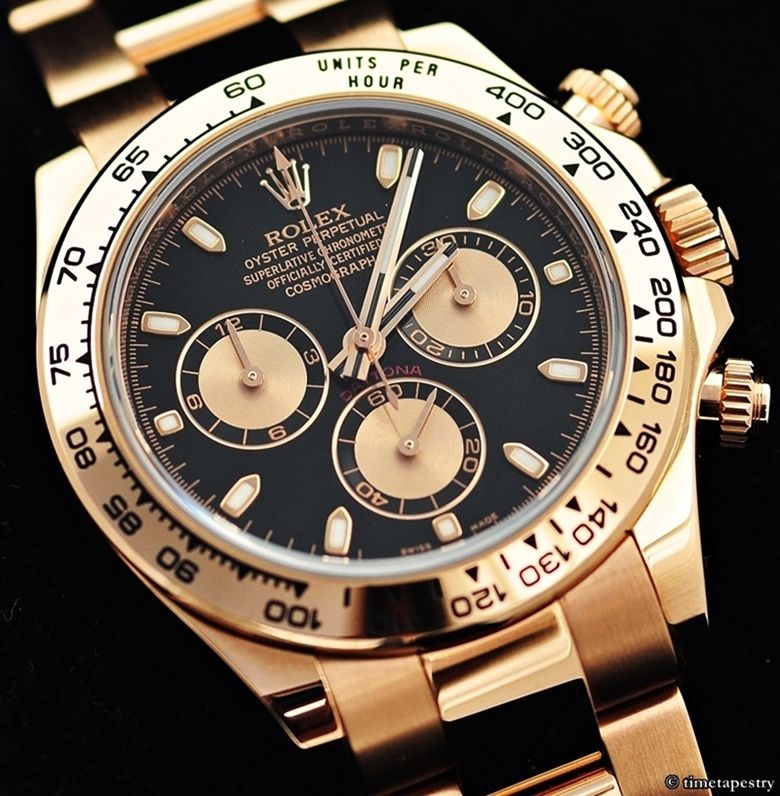 finally some pix of the yg yachtmaster for those who can carry it off. YG just doesn't seem to go well on some complexions impo but some don't care as a colored gold rolex says something loud and clear ;)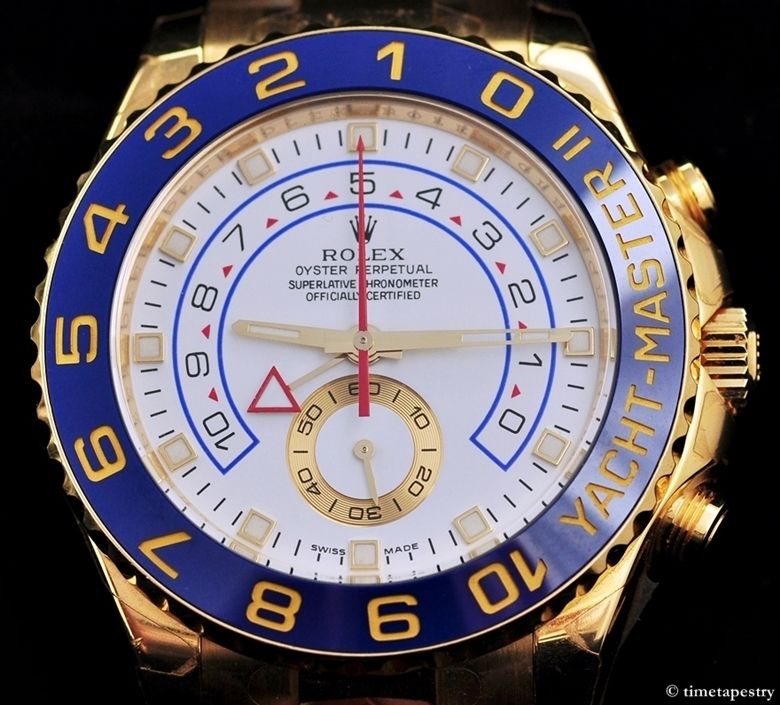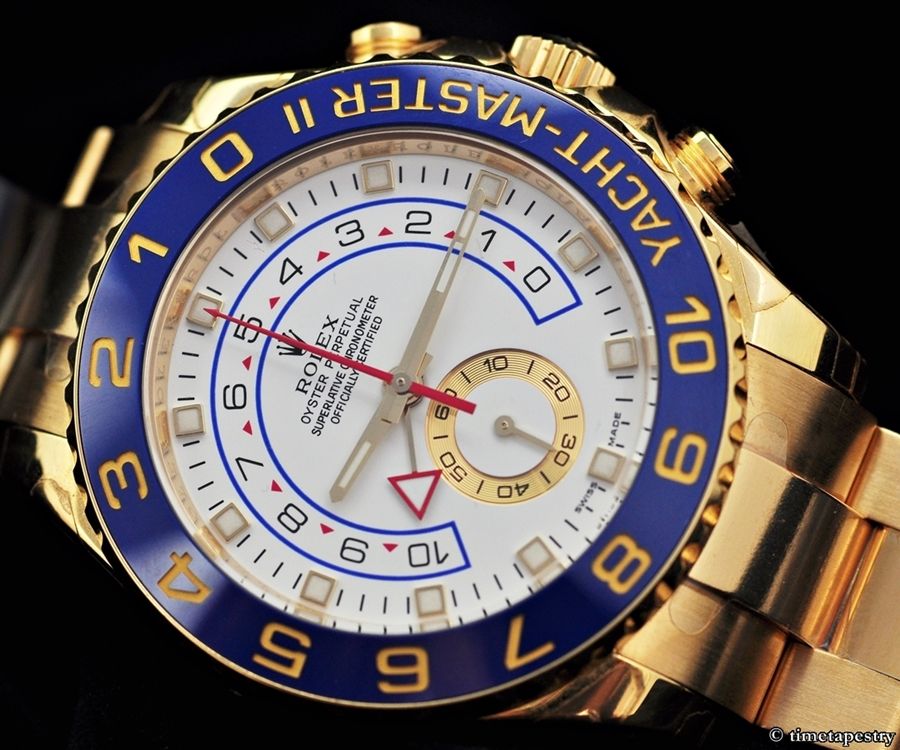 hmm there will definitely be more Rolexs in my future. Just waiting for the right ones to pop up and hope it won't take forever is all :) cheers, raph