or things that hmm(and hum)... an interesting watch came in the mail recently thanks to eBay, a great platform to hunt for vintage finds although condition and price may range alot. anyways, i prize true innovation in watches... new radical(and nice to me) designs, new escapements(hopefully with some real chronometric/accuracy or reliability improvements), new complications that introduce wonder, new and interesting & cool ways of presenting time etc etc. and this timepiece is right up there in terms of innovation... 50+ years ago ;)
before it there was nothing... NOTHING like it. this was before quartz which came in '69 through Seiko yuh... a US watch company Bulova and a Swiss inventor Max Hetzel, gave birth to a watch that dumped the balance wheel for a 360Hz tuning fork and boasted an accuracy better than mechanical watches of the time at +/- 2 secs a day.
the world's first tuning fork watch, the bulova accutron spaceview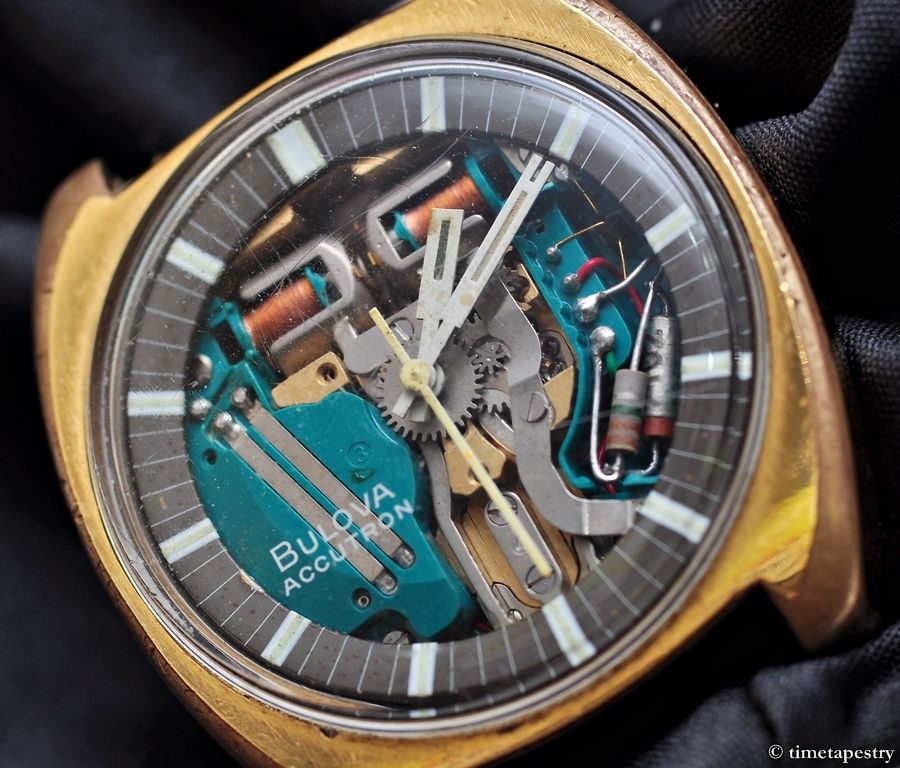 i sometimes tire of seeing folks post on the latest and greatest[well is the latest and supposed greatest that great to begin with? it's mostly heavy marketing fuelled bs] and the in your face 'i'm rich b**yatch' watches with little real significance. has horology become just about flaunting lux timepieces? it largely seems to be heading down that path in a hurry with the aid of social media and photo sharing services. i don't hold a strong disdain for it, having a kind of fine to live with it or without it mindset but i interestingly have taken a step towards being sucked into the quagmire of it all and succumbed to instagram. so if u r on that as well, you're most welcome to follow timetapestry :) i won't photobomb u i assure u as i look to do more photo or two a day kind of posts there.
i digress and i suspect i do it on purpose. kind of using(abusing) this space just a little to just say what i want to, however i want to... it's nice :) but a final photo of my new 'project' watch as it needs a bit of tlc and new bits to make it shine a bit more... i'm really liking it a lot as it is though :)
'i know it's not the right thing and I know it's not the good thing... but kinda i want to' kinda i want to ~ nine inch nails... lyrics popped into my head looking at this dirty machine ;)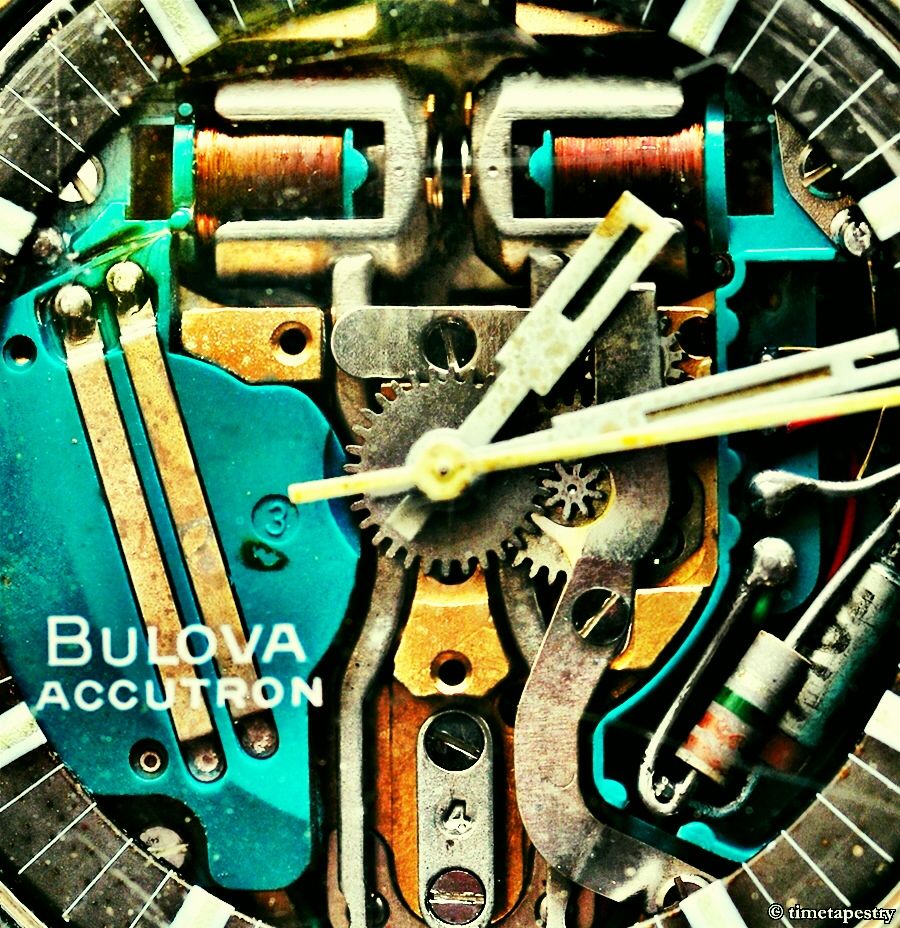 a bulova ad from way back will explain things better...
resting as it hums and hums away...
the time setting is interesting as it's set from the smaller circular thing on the back. when you lift the lever to turn it you can feel a good vibration...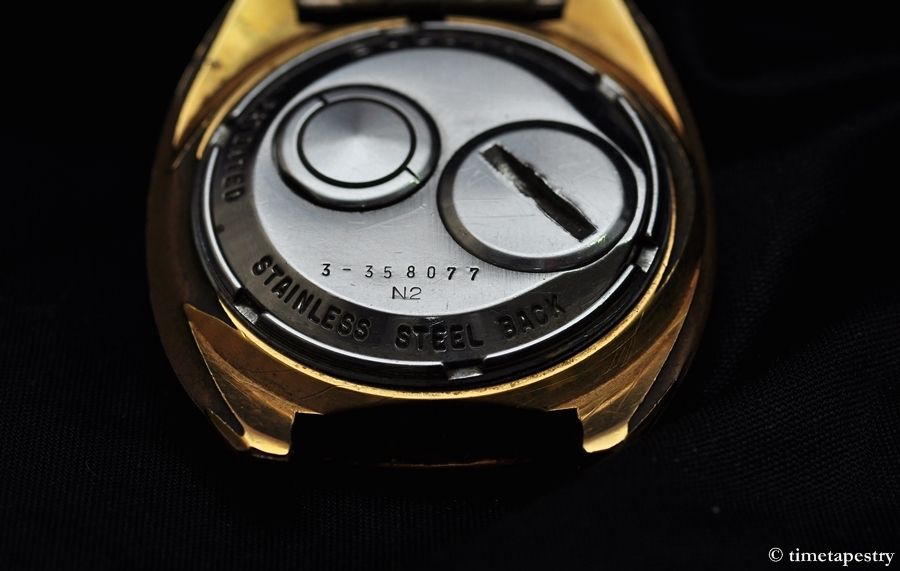 so retrolicious and loverly
and that's it. will share more in future hopefully after it's been prettified a bit more :) cheers, raph