In terms of steel, time and date only high-end luxury sports watches, two timepieces stand head and shoulders above the burgeoning pack, and stand as watch icons, classic timepieces that have weathered the decades and have only added to their story, nay, legend since their inception. Both birthed in moments of genius by Gérald Genta, the Royal Oak coming in first in 1972 and the Nautilus, as a much needed challenger from Patek, in 1976 and both designs inspirations attributed to portholes (note: the royal oak one has since been noted to be inspired by a connector on an old dive suit)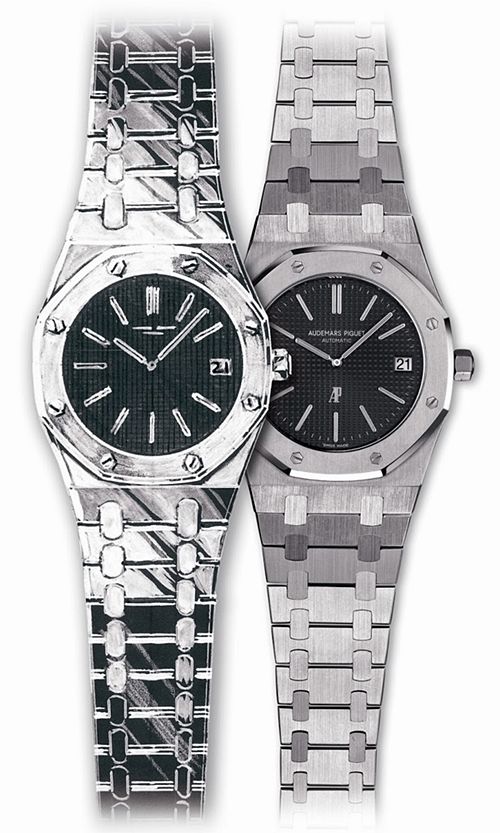 I've done a pretty in-depth review on the Royal Oak already LINK1 LINK2 so this post will focus a bit more on the PP and the comparo between em. For history and fanfare that will induce you to buy the PP(you have been warned), please read Wei's excellent article here LINK

So this post is to address the question,

which is better between the two of these titans?

let's first look at a couple of factors NOT to address them by before we get to those we should.
Price: Price-wise the Patek is about S$10k more than the AP both in retail and discounted prices(these may vary) but my view is if u r stepping up to consider either of them as a purchase, then S$10k should not stand in the way of you choosing your ultimate/dream steel sports watch.

Pedigree: From a pedigree perspective, both houses are pure watch houses and manufactures and have always been seen as being at the top of the haute horlogerie chain. Both have strengths in different areas that they have exploited well and have grown tremendously during the boom times through the strength of their brands, stories and offerings.

for more history on the Royal Oak click here

LINK

Note: This post is only assessing the blue dial version of the Patek Nauty, the white dial doesn't do anything for me personally. For the RO, the only current Royal Oak model that is should go into a head to head with the PP 5711, is the mighty 15202.
Ok, so onto the factors to assess:
(1) Aesthetics:

Both watches are updates to the originals designed by Gerald Genta and they both remain true to the originals on many counts but where there have been updates, AP did the right ones and Patek made a few questionable choices... What is with that seconds hand man?

For their 50th anniversary of the nauty, they should just remove the seconds hand and maybe change the date disc to have the colors be the same as the dial (or what AP did right with the current excellent 15202).

Dial wise, both are simply wonderful. Patek with the horizontal bars and kind of a gradient shading to it with it being lighter in the middle and darker at the edges and AP with the beautiful mini tapisserie dial... both look amazing when the light hits them and moves across them at different angles.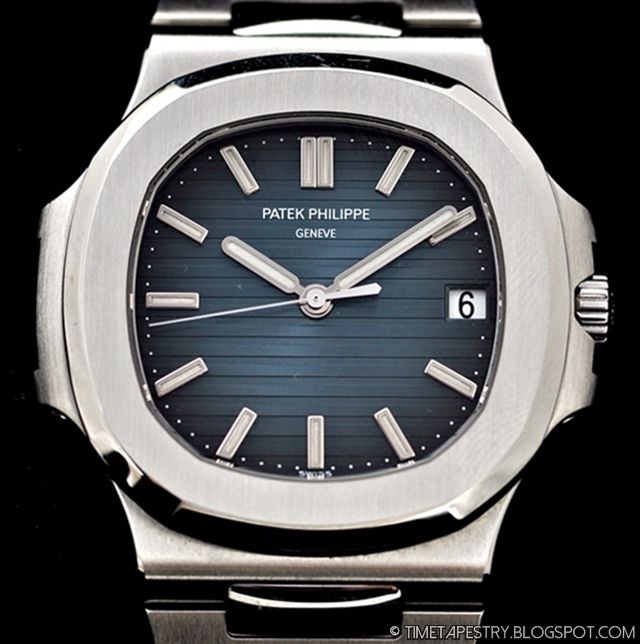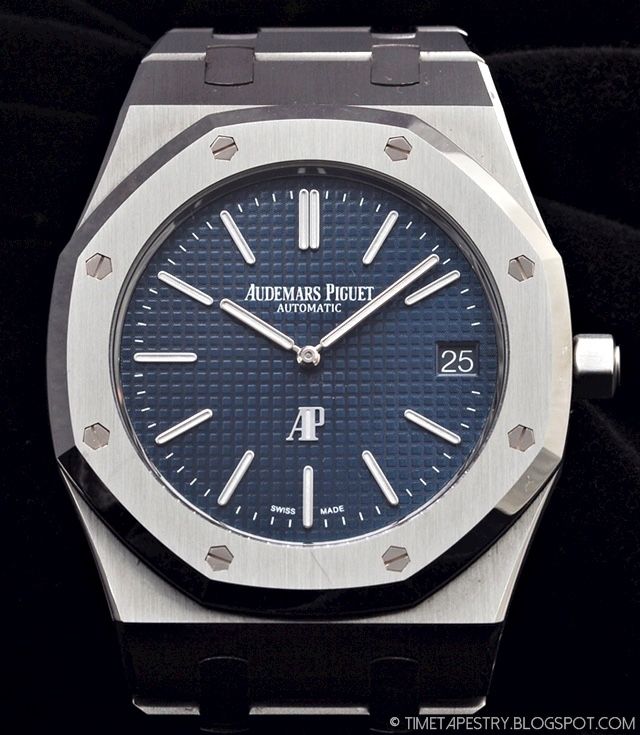 Overall look wise, both are super refined in these slim forms, but the Patek is even more refined than the AP and is a very 'dressy' sports watch. The AP has a more rugged harder look with the hexagonal screws and it's bracelet link design.

Side note: what was updated from the Nautilus 3700 to 5711?
Seconds hand added - Minus: the watch looked better, more zen like without the second hand. This is the same for the AP RO Jumbo

Dial changed - Plus: the 5711 dial looks great under different light and the dial has more life to it in that respect.

Change to PP 324SC movement - movement height 3.3mm - Minus: I just prefer the JLC 920 calibre, dubbed by Patek the 28-255C (Same base calibre as AP 2121 still found in their jumbo - movement height 3.05mm) slimmer on rails and the way PP had made it theirs looked great too. But this is just the romantic in me talking and in reality both movements (the AP 2121 and the 324SC), well serviced, will keep time fine and last for a long long time.

Sapphire caseback & non-monocoque case(same as AP) - monocoque construction meant it's made from a single piece of steel and had better water resistance in the way that it had less points of entry.
Result: Tie - Too close to call it... AAARRRRGGGGGHHHHHH!!!!!
original cork case was excellent
Example of monocoque per AP with the RO in the past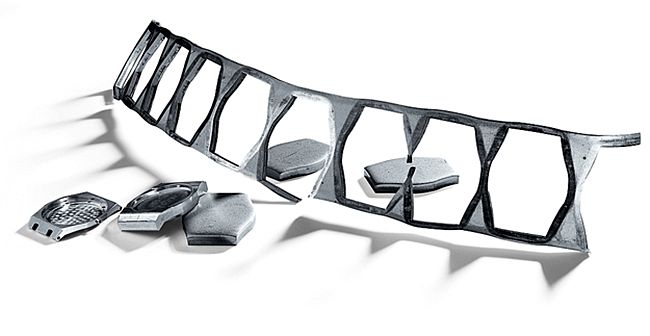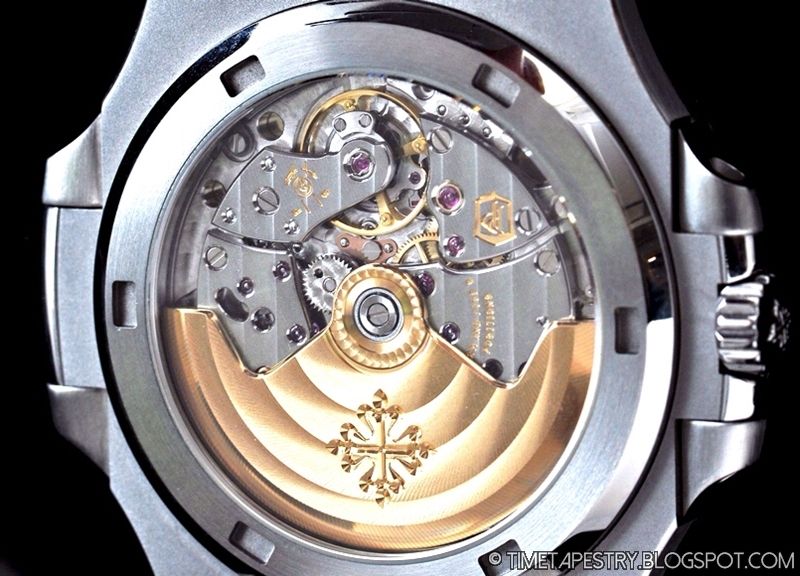 Audemars Piguet's excellent AP 2121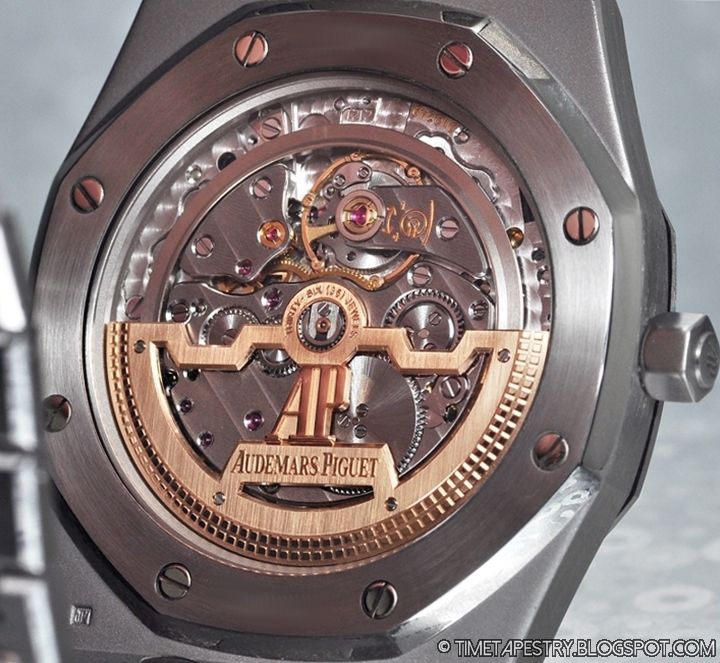 (2) Case, Bracelet and Comfort:

Both wear very well on the wrist. Slim beings and they sit comfortably on smaller to larger wrists. The Patek bracelet is amazing and has a satiny quality to it and different finishing styles. The AP bracelet is such a thing of beauty with it's range of finishings too and it's ability to catch the light in mesmerizing ways. It is also very refined and they are just 2 of the best out there.
Some have said that the RO due to it's lug design may not work on smaller wrists as well as the Nautilus, but i think we are talking really small wrists and you should try it on for yourself to assess if this is an issue for you with the latest version of the 15202 Jumbo.
Both have double deployant clasps and are good that way.
Result:
Tie - Both are awesome!
slim and refined...
(3) Long term wearibility and chances of passing on to the next generation:
Operation wise, the normal quickset date on the PP is better than the 10pm-2am back and forth to change the date on the AP. A slight niggle for the classic 2121 movement.

Power reserves are about the same: AP with 40hrs and PP with 35-45hrs.

Water resistance should not matter for both(AP at 50m and PP at 120m) because it would not be wise to exercise or go swimming in it impo. There are other watches to excerices/swim in.

Well serviced, these watches can be passed on to the next generation... and they will, or should, love you for it :)
Result: Tie - These are classics for a reason. You can wear them all the way till you shuffle off this mortal coil... and then your kids can wear them and so on. Folks could wear these watches their whole life and in my mind they would still look amazing 30 to 40, or a 100 years from now.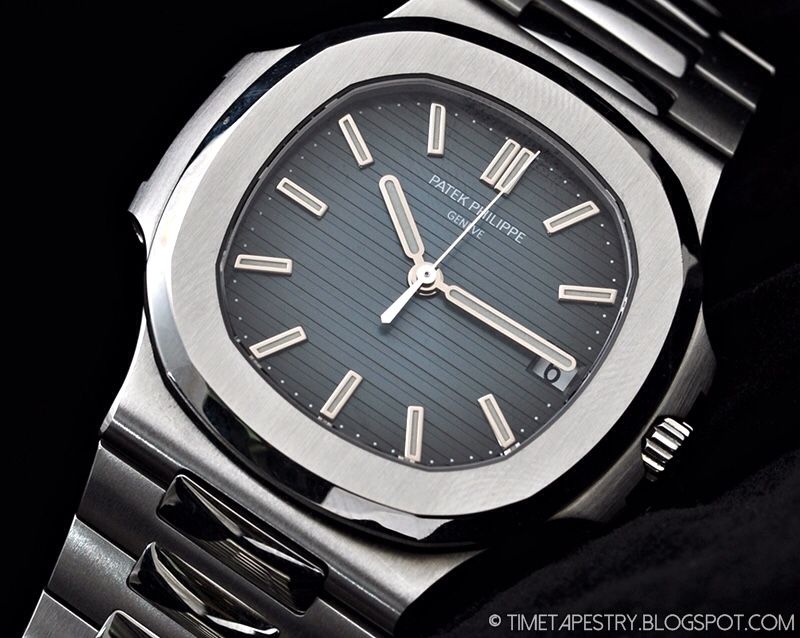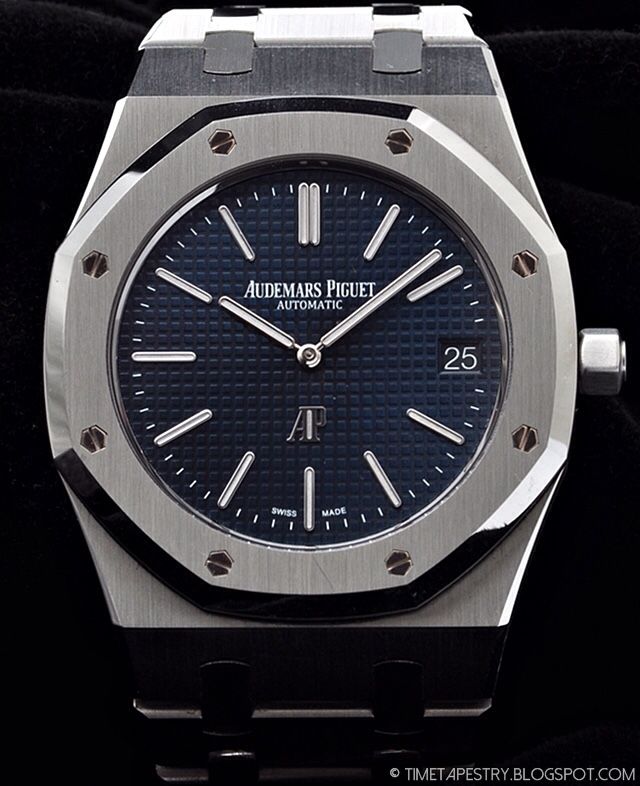 Conclusion:
Wait a minute, i read through all of this and you're telling me that they are EQUAL?
I think you know what I am going to say next so let's validate it.

They are both great watches and to the question which is the one for me(or you),

the answer is which design do you like best and puts the bigger smile on your face when you wear it. It's a personal choice and no one can ever criticise your taste with either of these watches on your wrist.

You can't make a wrong decision if you are deciding on a purchase between these two great timepieces and that's the best part.
Availability wise, supply for both these models are controlled but it looks to be a bit tighter for Patek just based on what has been noted by Patek publicly about not wanting to be a one trick pony and general observations from watch lovers.

& that's it. Buy em both if you can afford it & are inclined to I says! and for this watch nut, coz i can only own one of 'em, it's the AP for me ;) hope u enjoyed the post. cheers, raph
the one that puts the bigger smile on my face
corners like it's on rails... wait a moment, it is on rails!