you won't see a ton of watches being shown because i'm not interested in many of what i've seen but some watches i do like of course and some make me do a double take...
first up the Kari Voutilainen
28 Oukamon
One of the greatest lacquer studios of Japan, Unryuan, under the guidance of Mr. T. Kitamura, create works of lacquer art that stand at the pinnacle of Japanese tradition, bringing a craft that has existed for hundreds of years into the present, exemplifying the passion to preserve the soul, spirit and identity of traditional Japanese culture as expressed in the Edo period. This superlative work engages us immediately on a physical level and one can only stand in awe at the commitment, patience and dedication required to create these works of art. The dial shown here, using the techniques of lacquering with Saiei Makie and Somata zaiku

takes several months of work to complete. The raw materials for its creation are: Kinpun (gold dust), Jyunkin-itakane (gold leaf), Yakou-gai (shell of great green turban) and Awabi-gai (abalone shell from New Zealand).
This symbiosis of Japanese tradition with the Swiss haute horlogerie creations of Kari Voutilainen represents an all-embracing mechanical and visual work of art that unites the East and West in perfect harmony.
a very pretty Japanese lacquer work... & it's a piece unique... just one piece made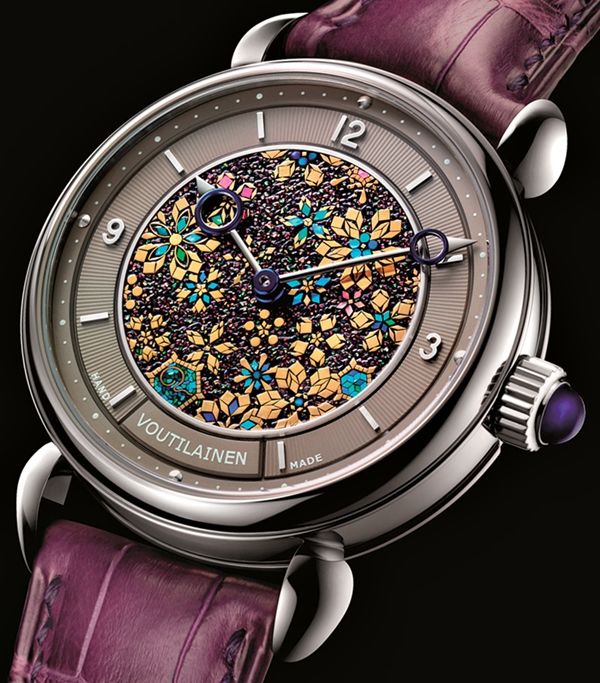 Movement Mechanical hand-wound Voutilainen Vingt-8 calibre, direct-impulse escapement with two escape wheels, main plate and bridges in German silver, gear-train wheels in pink gold, 21 jewels, free sprung balance wheel with timing weights, 18,000 vib/h.
37mm white gold
next is a reissue... the double take was because i like it's vintage looks but not sure if there is any reason to buy this over the actual vintage which was 39mm and well has it's rustic charm :) this be in 42mm
Press text: In 1960, Eberhard & Co. presented an automatic chronograph that would become an emblem of its era thanks to its innovative attributes combined with remarkable precision: the Contograf. Over the years, its twin counters, its broad instant-jump date window, as well as its water-resistant pushers have established the watch as an indispensable daily companion. Eberhard & Co. now celebrates this legendary chronograph through a new Contograf. While most of the original identity codes have been preserved, such as the minutes counter also measuring the phone clicks that used to occur every three minutes in the 1960s, vintage details rub shoulders with some interesting novelties. The Contograf 2014 is thus equipped with an elegant ceramic rotating bezel as well as the Chassis® metal bracelet completed with its patented Déclic folding clasp.
& some omega pricing...
SEAMASTER 300 MAKES A COMEBACK
ranges from S$8,550 for steel on steel black dial, ti on ti S$11,650,
Steel with Sedna gold S$16,300,
Ti with Sedna gold S$19,400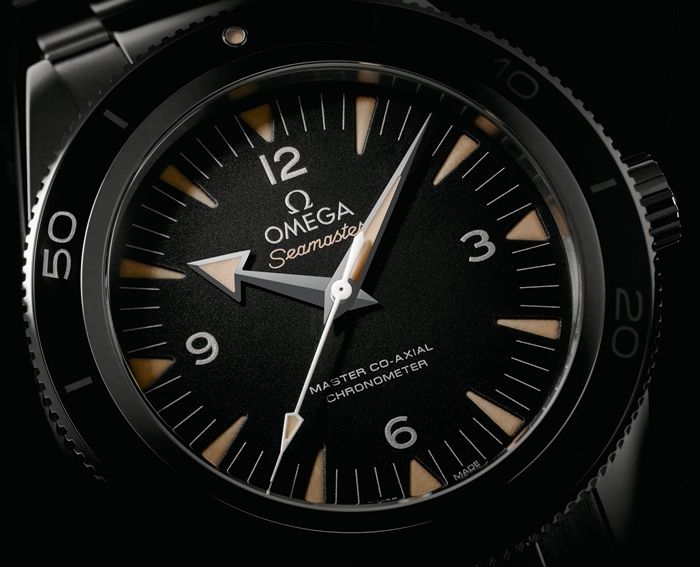 SPEEDMASTER PROFESSIONAL APOLLO 11 45TH ANNIVERSARY LIMITED EDITION
S$9,950