OT Non watch post /
Foodie post: Some of The Best Scrambled Eggs can be found around the Clarke Quay area :)
I was thinking of doing a head to head of comparing scrambled eggs breakfast sets from various places but decided against that as there are too many places(so many cafes pop up and many disappear in Singapore these days) that probably vie for egg champion so i will keep this simple. Ronin has, on a good day for the folks making it, some of the best scrambled eggs i have had(and i've had my fair share). At the end of this post, I have noted and will continue to grow the list of the places i have gone and tried the eggs and coffee at. All subjective views of course as u know what they say about one man's meat...
note that sometimes the young cooks there may have an off day and the scrambled eggs might not be up to par as my first visit there when they were HEAVENLY, 2nd visit was so-so [eg the 2nd visit eggs would rank below toby's estate's eggs(see short short review at the end of this post] but i'm willing to go back to Ronin and try it again and again and hope for it hitting the high note of that first visit)
the place: 17 Hong Kong Street, Ronin's entrance is the glass door on the right of the pic
Oda clan perhaps... hmm... no signboard with their name on it, just the light on the side with a clan crest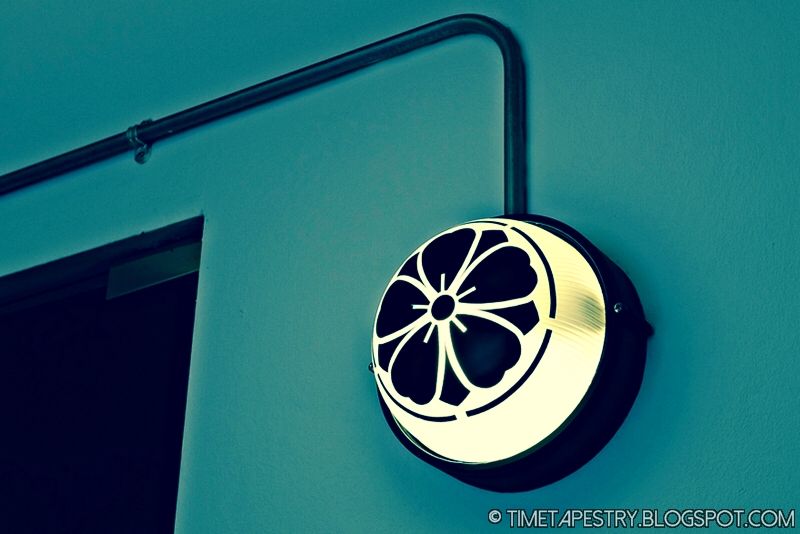 grab the bull by the horns! i like this wire art piece hanging in there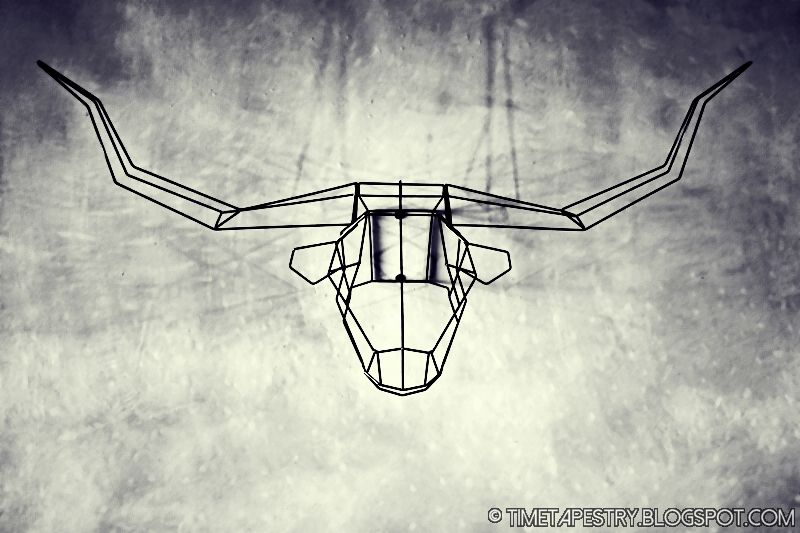 and we come to the lovely food... first up the wonderful scrambled eggs with good toast and
hearty sausage & bacon... oh yeah
followed by brioche french toast with apple(i had my bacon on the side)... yummilicious
washed down with a wicked looking elixir...a mint mocha concoction called uhm 'wicked' :)
Menu for what else is on offer... may try the matcha-tone drink the next time
IMPORTANT NOTE: Bring cash as it's the only mode of payment there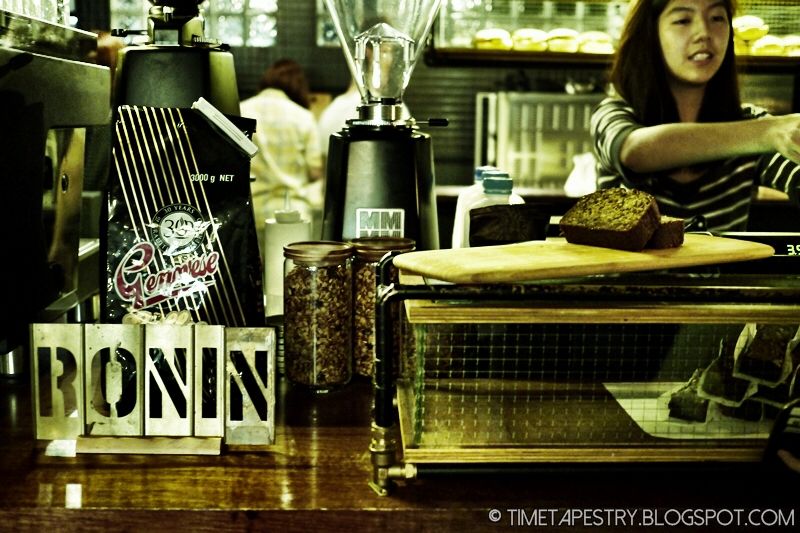 some shots of the interior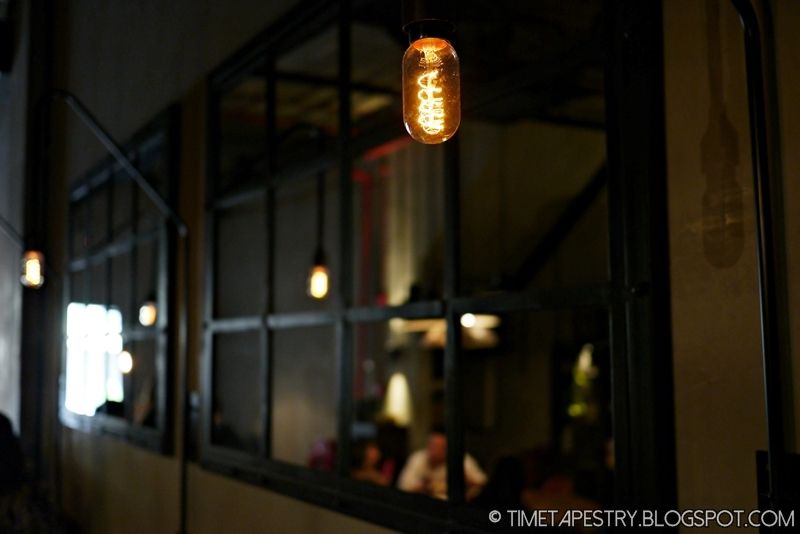 a young and happy crew at work & pleased customers coz of the fine food and drinks :)
and we'll end of with one of my fave shots on my 1st visit when
scrambled eggs nirvana was served up on my plate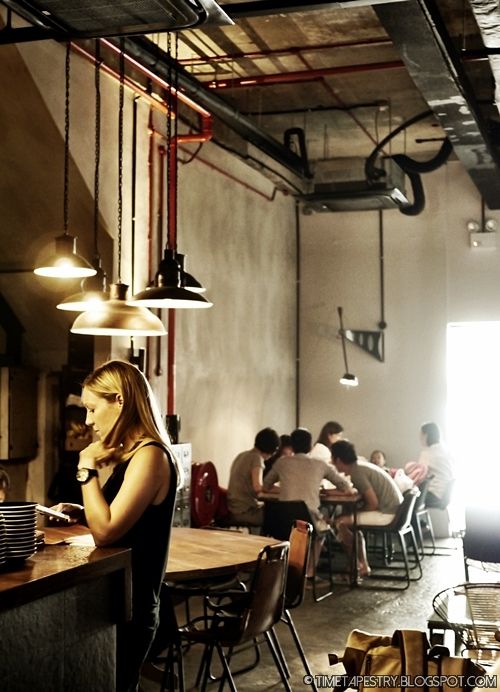 one of the reasons i may be going to Ronin again soon is because i rent cameras to try out from the camera rental centre which is just a couple of mins walk away from there. looking forward to a good meal from there again :) do give em a try if u're up for some good eggs but if they don't turn out to be ze very best it may be cause their maker is having an off day and definitely don't come blaming me as taste varies person to person :) come to think of it, it's better if u set your expectations low and if it's good to great that day than it's a bonus. cheers, raph
~~~~~~~~~~~~~~~~~~~~~~~~~~~~~~~~~~~~~~~~~~~~~~~~~~~~
The above was compared to recently tasted eggs from:
Category 1: Good eggs and will happily have 'em again if I'm there
(i)
Toby's Estate - E
xcellent scrambled eggs and breakfast set. Good taste of all elements on the plate and good texture for the eggs.
(ii) Club Street social - Excellent scrambled eggs set with nice cheese in the egg and very nice rye toast bread. the pork sausage got the job done.
toby's estate... very good breakfast eggs set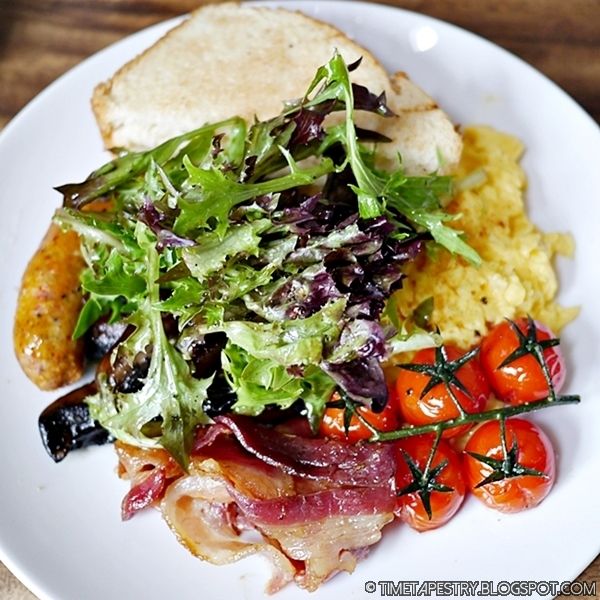 club street social... very nice... will try some of their paninis the next time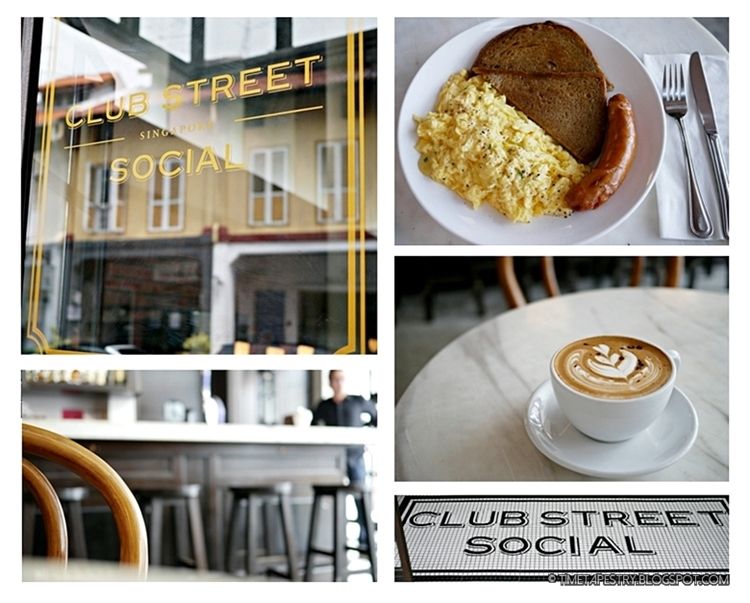 Category 2: I would order something else if i ever find myself there again
(ii)
Sarnie's - P
retty sad, watery and not so great texture to the scrambled eggs
(iii) J
ewel Coffee - O
ver buttery and runny textured scrambled eggs. the toast is simple plain white bread toast.
(iv) C
ommon man coffee roasters - T
asteless with a not so great texture on the eggs. Pretty weak breakfast set that i didn't finish. ok coffee but i'd skip going back there
...
no... just... no... the plate had a layer of 'i don't know what' that had oozed
out of what passes for food