Latest update: July 2017 My GR died. it's not a long lasting camera so take note LINK
Note: This post could just be me rationalising my purchase further coz I bought this baby :) I believe it was good enough to spend hard earned money on vs what else is out there.
In terms of my credentials for reviewing cameras? I'm just a hobbyist photographer, who usually takes pics of watches(see the rest of this blog site), largely shooting and editing pics in jpg and just sharing my view on use of this camera for a couple of months.
This post will be slightly photo heavy and not so wordy because end of day it's what i captured with it and what i want to share about it(which is the pix). hope it's of some benefit to others out there looking at the Ricoh GR
]
Update: Looks like the RICOH GR II has been announced about 2+ weeks back! check it LINK i did a comparison as well and the changes noted are: (i) wifi and nfc
(ii) wireless flash control
(iii)
6 new effects (iv) AF during movie capture and some other minor tweaks you can checkout here LINK
What stays the same: size&weight are about the same(minute diff), lens, sensor, focusing system, image processor, LCD, exposure comp controls, HD video.
As of 1 Aug 15 in mid-July at SRP of USD800/GBP800 (possibly in the S$1-1.2k range in SG) it is available in Singapore and retailers are asking about S$950+- for it. Hmm I hope some of the software related improvements will be catered for the GR in a firmware update... please Ricoh please :) I bought my GR for around S$600 which is a price i'm happy with and won't need to upgrade based on the differences noted and coz I got another camera(read on below).
Miniaturisation Has Arrived! ...well uhm actually it's been around for over 2 Years :P
the dream of digital camera users is big sensors in small, light cameras. of course other factors like good lenses are key as well as good handling and user friendliness.

so 2 years back Nikon and Ricoh announced pocketable APS-C cameras which was significant because for a camera smaller than many a Micro Four Thirds camera(and of course the DSLRs) you get a sensor that's larger and a camera that has loads of good qualities for taking excellent pics. both of them are light and pocketable too, so that is all pretty AMAZIN! [Sony did something similar with fixed lenses but on full frame sensors in the RX1 and RX1R but those aren't pocketable or light on account of their Zeiss glass and the fact that fast lenses for full frame tend to be a bit bigger and heavier than lenses for smaller sensors]... and you have the Leica Q too, non-pocketable and i think
price comes in somewhere too :)
Rather than hold out for the next iteration of the GR(which as of early May i new naught about), I decided to put some bills down for this.
so who's up to try it? [ISO400, F8, 1/160"]
Why bigger sensors matter?

- Depth of Field: you can get more separation of in focus and blurry surrounds with larger sensors. of course available apertures matter.
- More info capturing space of a larger sensor: image quality should be better... should be
- ISO: you can most likely shoot at higher ISOs that are more usable instead of smudgy, weird colored high ISO shots [note for the GR, above 2,000 and maybe some grabs at 3,200 are ok but beyond that, it doesn't work for me personally in jpg. RAW may be better but i don't shoot RAW much]
Following pics taken in a dark coffee eatery joint and I liked the detail it was able to capture [ISO2,000, F2.8, 1/40"]
it's Ronin by the way and raved by me about here LINK
[ISO3,200, F2.8, 1/30"]
Pocketable APS-C? For real?

Before Nikon Coolpix A and the GR came along... APS-C were typically in DSLRs... then we had them coming in smaller bodies like the Fujis with the X100 range... but these take the cake...
Once we enter into non-pocketable territory than it means u need a bag for the stuff u want to bring around.
So because of pocketability you can carry it anywhere and because of that you can get many many shots done. what's that quote about the best camera is the one with you...
Why is the Ricoh GR a cult camera for street photography?

coz they make good cameras for street photography and have been doing so for a long time now. [yup they do more than photocopiers and weird lookin watches which i saw in Japan this last trip] From film days with the GR1/GR1v and then other iterations then to Digital which had some misses in it's early days but hit a good stride in GRIII and GRIV... The GR V in this post, which is just called the GR, though, is for me(on paper) doing the right things towards achieving a digital version of their cult film cameras.
It's photos have been pretty highly lauded by folks who shoot film mostly(for some of course, as folks takin film mostly are a breed apart) and who like those red dot cameras... especially pics taken and used for b/w conversion.
satisfied customers [ISO100, F6.3, 1/500"]
hello stranger [ISO400, F5, 1/250"]
the tortoise and the hares [pic was taken very quickly and not so steadily.
High ISO
didn't work too well for this shot and it shows.
the post processing may have made it
worse too... hmm
ISO3,200, F2,8, 1/80"]
perfect
[ISO800, F4, 1/125"]
a bit noisy for 800, maybe a setting i didn't get right
and this was cropped quite significantly
What are some of the other cool things about this camera? Positives:
Small(cubic volume 248cc), light(245gms), pocketable [check out stats vs other fixed prime lens "compacts"here LINK ]

GReat ergonomics and control layout for one handed operation

Snap focus is raved about often. basically you set a focus distance and it won't have to focus and will get what's at that distance in focus. this allows for hyperfocal shooting where playing with apertures can get a good range of distances in focus (google it ;)

GReat bright LCD from Sony: 1.23M dot RGBW 'WhiteMagic' LCD same as what's on the Sony RX1R

GReat shutter range: 300seconds to 1/4000

GReat lens. 9 bladed and 2 aspherical elements

28mm and they put in 35mm crop and 47mm crop in firmware upgrades :) the image size drops as it's just an in-camera crop of the file but the goodness is still there and allows u to frame with those focal lengths [A different way about it is for eg. Leica Q putting 50mm frame lines on the screen]

ISO good to 3200 for me. I am tempted to better my RAW processing ability but need time to get round to it

Quiet and stealthy - Not as quiet as the almost silent X100S/T but not much louder for focusing and shutter

High customisability for menus and custom settings
excellent control layout and ergonomics for easy one handed operation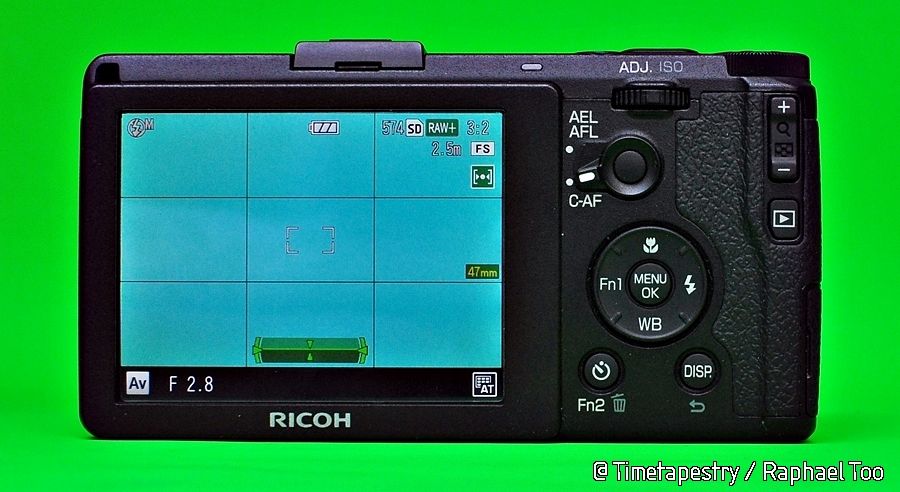 Quiet, stealthy/non-descript helps for many shots :)
Out & Down
[ISO200, F8, 1/200"]
criss cross setup [ISO320, F2.8, 1/750"]
Perfect Selfie Form
[ISO100, F6.3, 1/125"]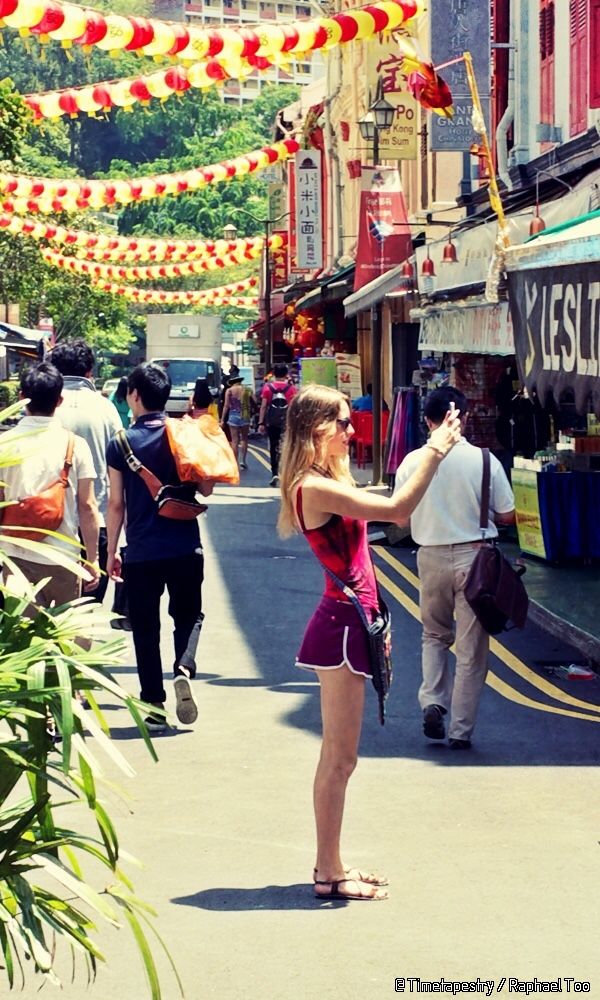 just think about it ok... u don't have to decide immediately
[ISO800, F5.6, 1/125"]
gettin that perfect shot
[ISO280, F6.3, 1/125"]
Pensive
[ISO400, F5.6, 1/125"]
Negatives (maybe some of it will be addressed in the next iteration hopefully):
F2.8 ain't the fastest. F2.0 or better would be nice

AF misses at times... a fair bit of times actually... so improving it to wha

tever is in the top end Oly OMDs which are known to have good AFs for mirrorless would be cool :) but it does have snap focus...

Video is appalling - I guess Panasonic & Sony set the bar here. this is more a nice to have i think for many photographers who don't shoot much video, me included

No image stabilisation... it helps

Good if ISO at and above 3,200 was better

although i rave about ergonomics and handling I do hit the exposure + - buttons a fair bit which isn't great. fat fingers perhaps.

JPG colors not as strong as some eg. Fuji
What does this mean?

Hopefully it means even bigger sensors in pocketable compacts and lens and more camera manufacturers getting it right or better. Actually I am looking forward to what Ricoh comes out with next, after all, they have set the bar, which no one seems to have tried to take on... FOR SHAME!
In terms of pocketable out there that looks cool right now... Sony RX100 MkIV is the latest and greatest. feature packed, some awesome video capabilities but some would say pricey at S$1399(i think that's what it is)
Indoor Outdoor
[ISO3,200, F2.8, 1/40"]
can see graininess comin in at 3,200
Light
[ISO400, F2.8, 1/40"]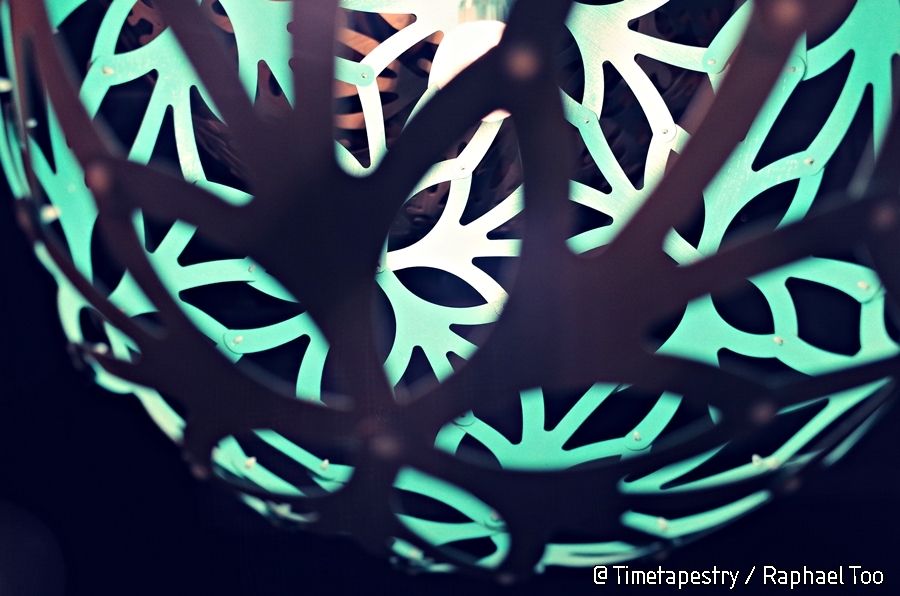 Play
[ISO320, F4, 1/60"]
Heavenwards
[ISO100, F5, 1/750"]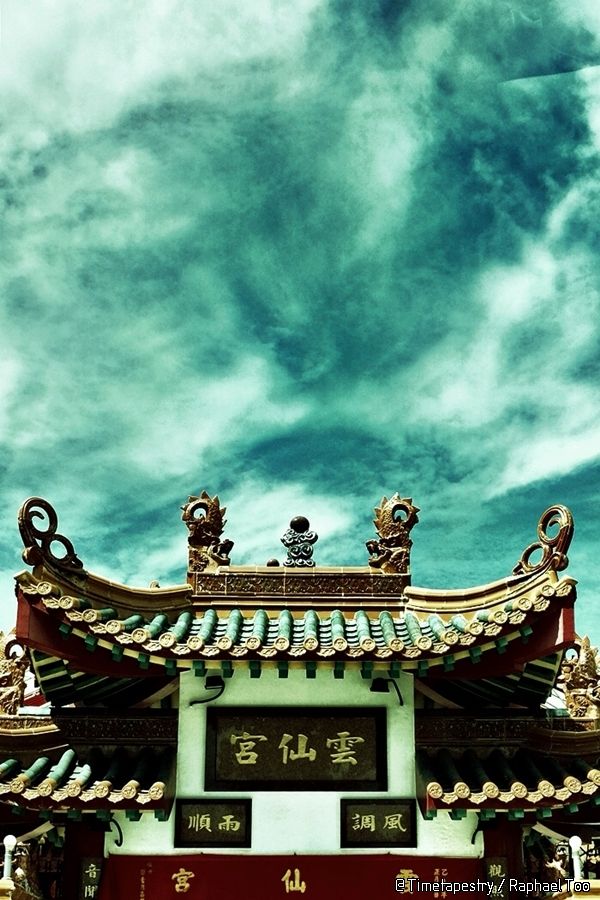 rest
[ISO2500, F5, 1/160"]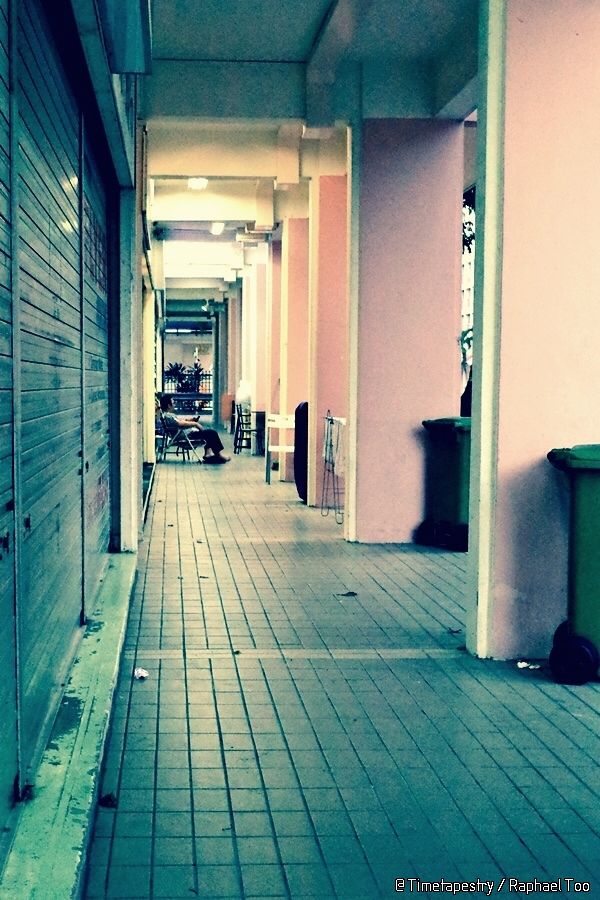 A Skytree View
[ISO100, F4, 1/2000"]
Disney Shadows
[ISO100, F6.3, 1/500"]
At the Handsome Makers
[ISO800, F2.8, 1/40"]
done for the day
[ISO2200, F3.2, 1/80"]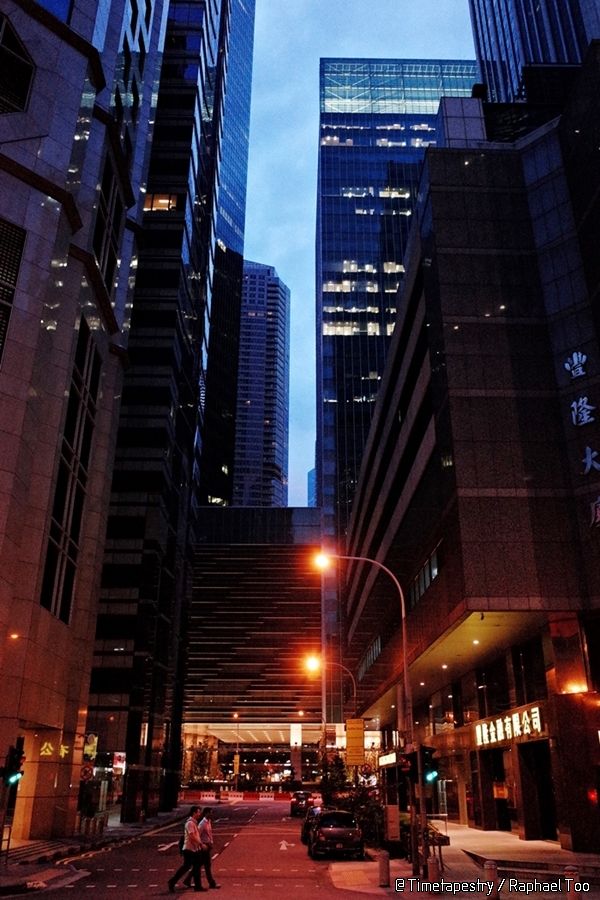 all aboard
[ISO320, F5.6, 1/100"]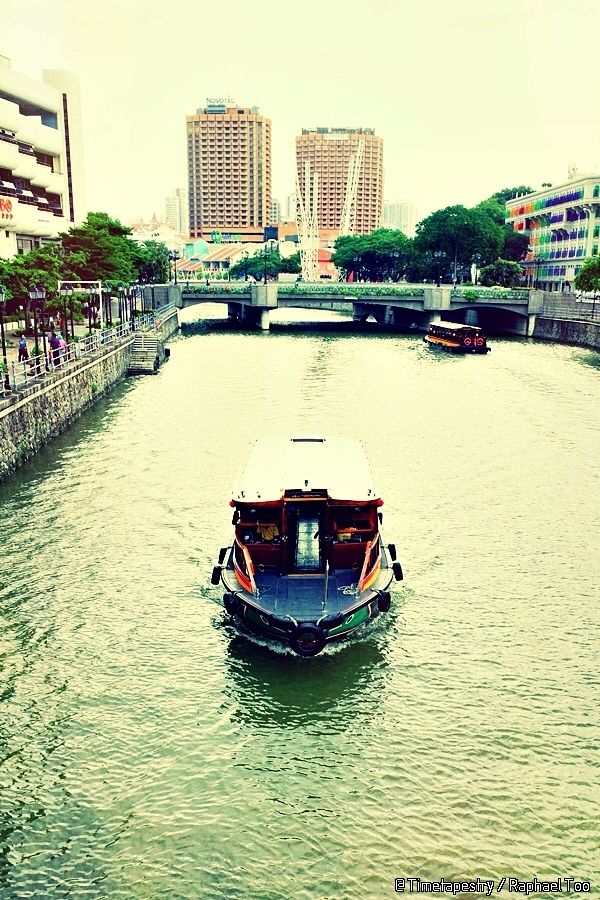 Omega Seamaster Ploprof
[ISO320, F2.8, 1/50"]
fresh vegetables! [ISO280, F2.8, 1/200"]
flowers
[ISO100, F2.8, 1/1250"]
Popiah!
[ISO100, F2.8, 1/30"]
Wristshot

[

ISO2,500, F3.5, 1/100"]
Tips/Notes:
If continous shooting is on you can't set the self timer

If you want long shutters to 200seconds or Bulb/T, go to Manual mode
Would I keep it if I got, say a, Fuji X100T?
[Note from this post LINK I thought that the Fuji X100T would be the camera for me having had the chance to test drive the X100S]
The answer is... Yes! ...for now :) I just got the X100T a few weeks back and will be putting it head to head against the Ricoh soon. watch this space.
ooh you sexy beast... "
How do I let them know because of the unfreezing process, I have no inner monologue?
" :)
anyways
the ricoh looks
plain, simply put and it works for the stealthy camera that it is but the fuji...
is really really nice looking