My thanks to Leica Marketing for hosting me together with other photography enthusiasts today at the luxe museum. The Leica SL has been in the photography news of late as I think many are assessing if it meets their needs for that step into Leica or for current Leica owners, an assessment of whether it's the next body/system to get into.
The SL will have it's own native lens but it can take on other Leica mount lenses with adapters.
With the 24-90mm f/2.8-4 on, it's a pretty hefty
1.987kg (Body 847gm and lens 1,140gm) and for me personally, carrying it for a while and shooting with it, I know it's not for me. I'm probably in the camp waiting for the next M, dreaming of the ultimate digital rangefinder with in body evf so you can rangefinder focus and evf focus (with peaking and magnification). the SL from a cost standpoint, is lower priced than the medium format S system and is slightly smaller and lighter so comments of it being a S lite kinda sounds right. It comes in at S$17,850k [Body at S$11k and lens at S$6,850] with the native 24-90mm.
Native L Mount Lens Line Up:

Vario-Elmarit 24-90mm f/2.8-4 ASPH for now but 50mm Summilux f/1.4 ASPH and 90-280mm f/2.8-4 APO to follow in 2016

T lenses can be mounted without adapter but will come with a crop factor [i believe 1.5x]

Other lens via available adapters but no AF and IS:

M, R, S and cine lenses (PL adapter).
From the presentation and short chat with the Leica folks there, the SL has had a good debut and has good order takeup already which is great to hear. I believe it is a good option for the professional photographer looking to shoot with arguably the best lenses ever made for photography. the "straight pro" tagline also points to the focus for this being more for professional photographers. Built to last (hand made and weather sealed) with a great EVF (4.4MP, 0.8x magnification & minimal lag), high continuous burst mode (11fps with good 2gb buffer), iso50-50,000, 24mp cmos sensor (no low pass filter) and ability to mount loadsa Leica glass and a lovely quiet shutter.
Das Wesentliche ~the essentials or the substance of it ~ focusing on what is essential to capturing our desired images... i could experience more of this and am looking forward to future Leica offerings.
i spy with my little eye something that is red
a stairway to (photographic) heaven? :)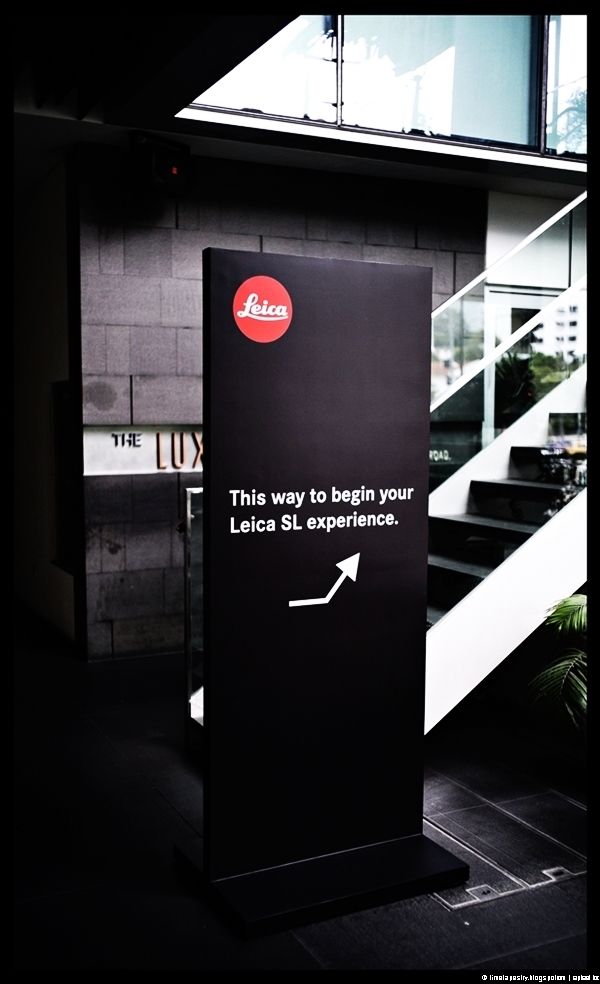 some models were on hand... and i didn't check the iso settings on my camera so my other
shots are not too usable so just the one...
next up we were ushered into a different room and Mr Sunil Kaul, Managing Director at Leica Camera Asia Pacific,
gave the opening introduction speech on the SL
rapt attention from all present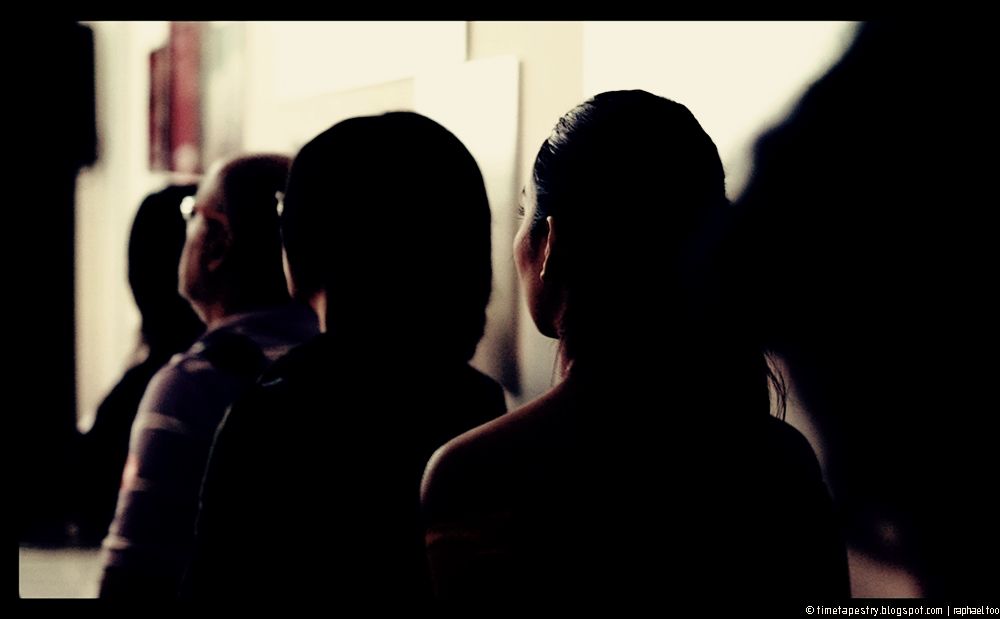 & applause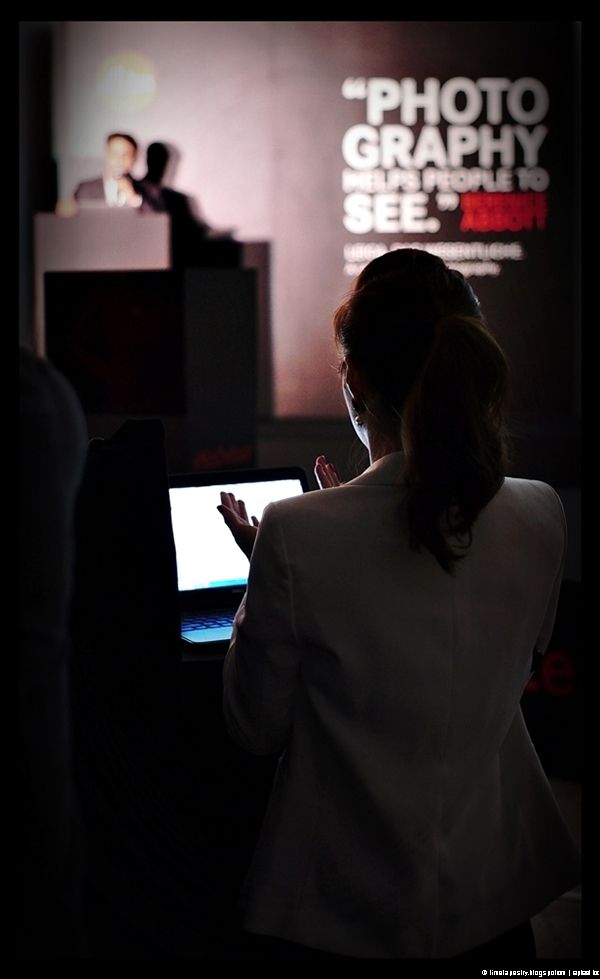 then Stephan Schulz, Head of Product Management Professional Camera Systems, followed up
sharing more about the SL
and new friends thinking hard about new Leicas to acquire ;)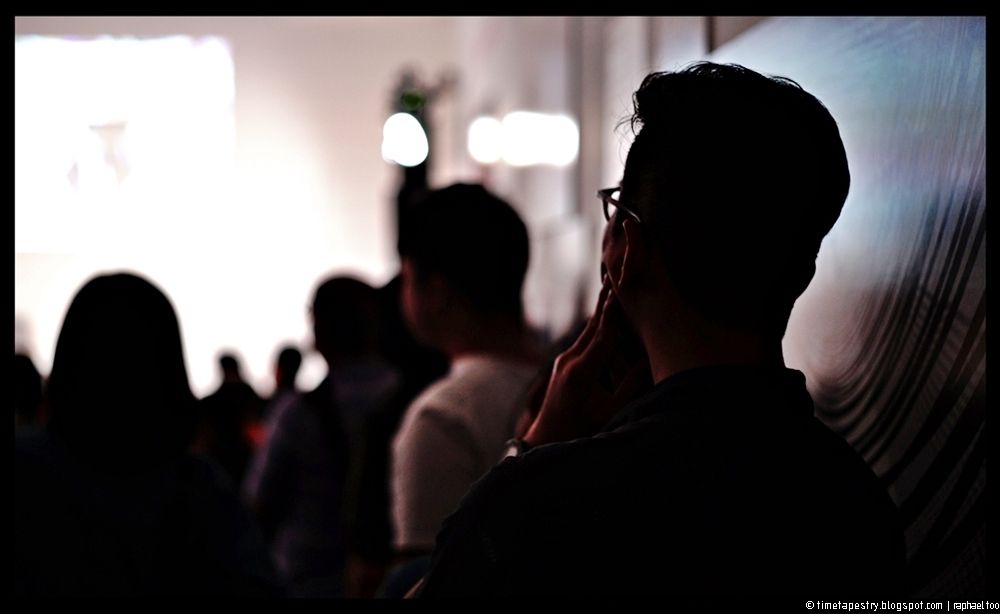 audience waiting to get some hands on time with the SL...
after a great sharing by Mr Willy Foo, a professional photographer who spent some time with the SL,
we got to have a feel of it for ourselves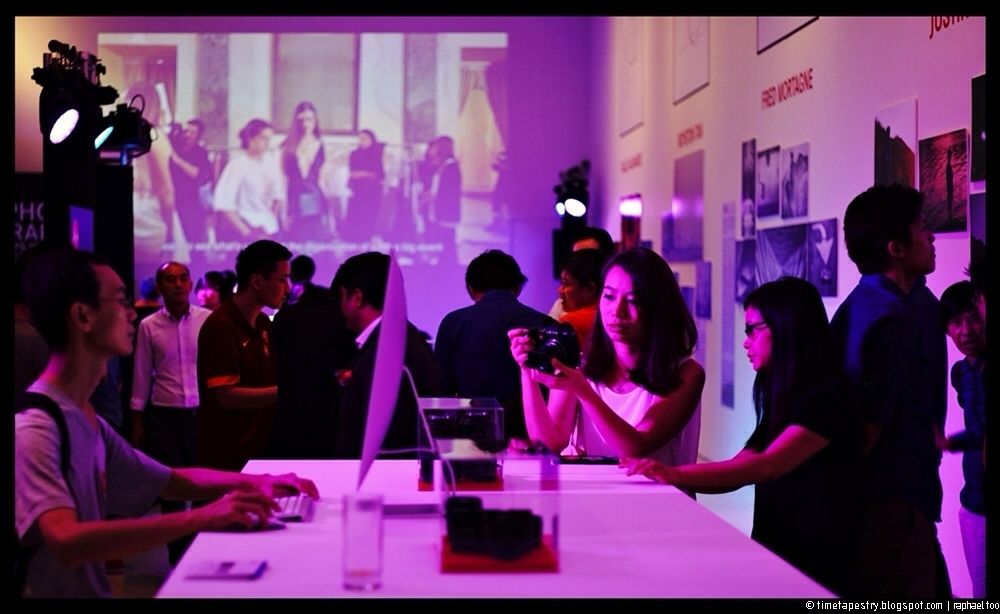 big & heavy but there were ladies checking the SL out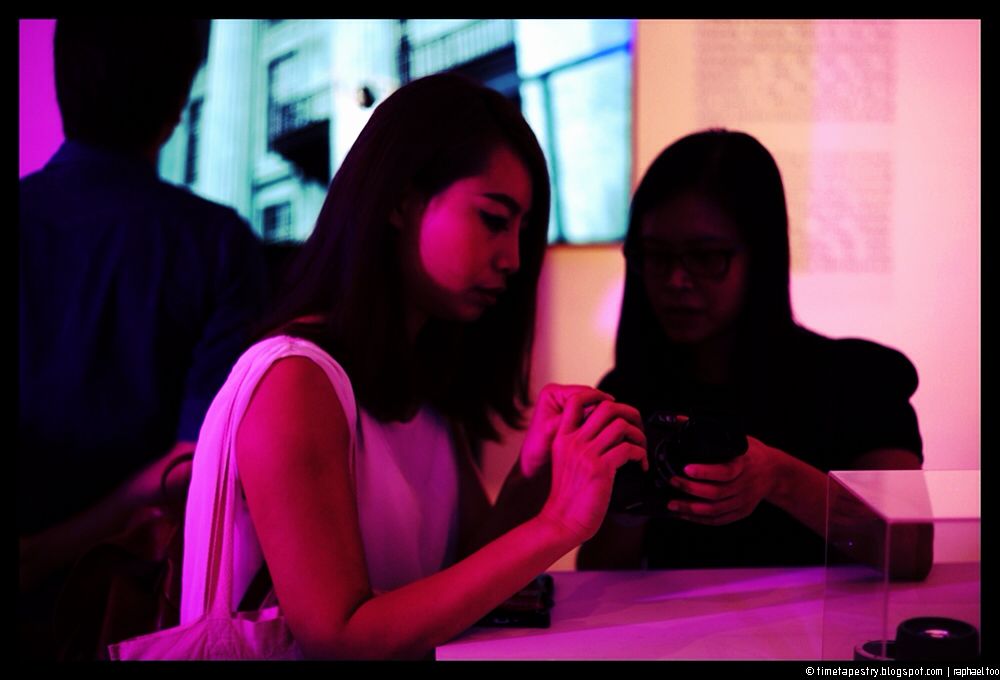 more evidence... hmm Seiko wearer...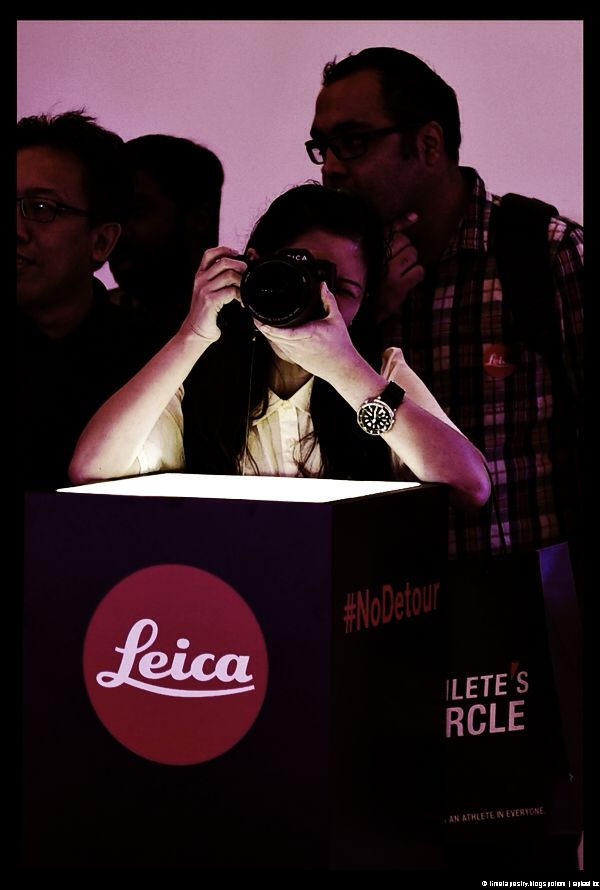 trying to connect to the SL to pull the images out from it...
fastest fingers first?

i wasn't able to get a SL for the following shots but i assure you they are taken with a Leica lens :) a wonderful dancer, Stephanie, was brought in for the event...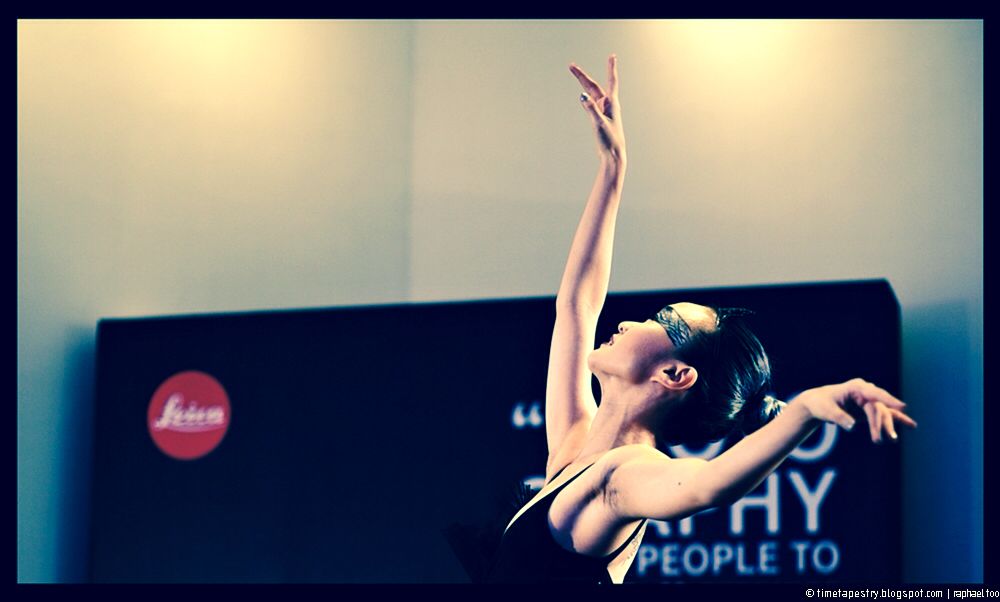 and t rex begins playing in my head... "i was dancing when i was 12..."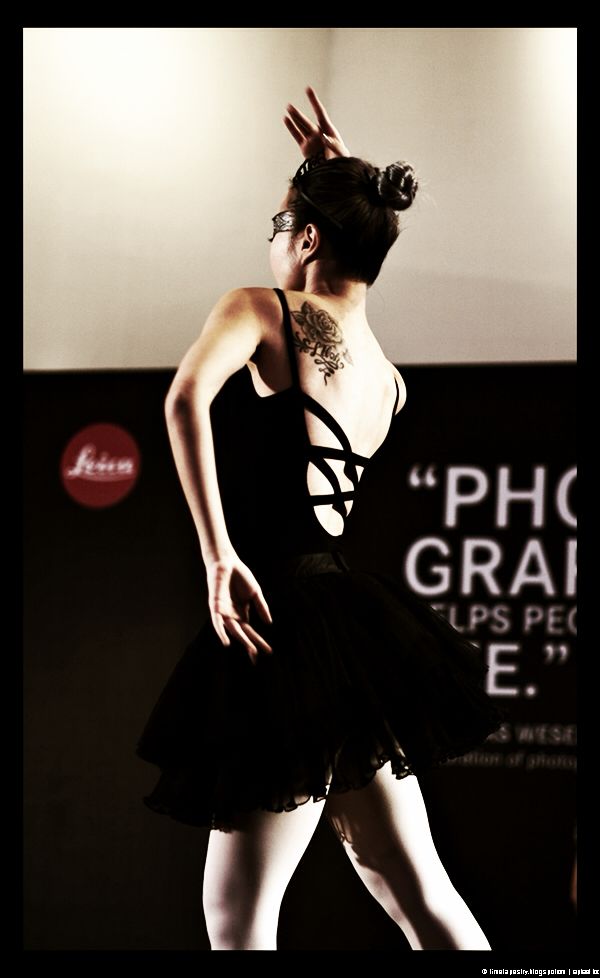 "I danced myself right out the womb..."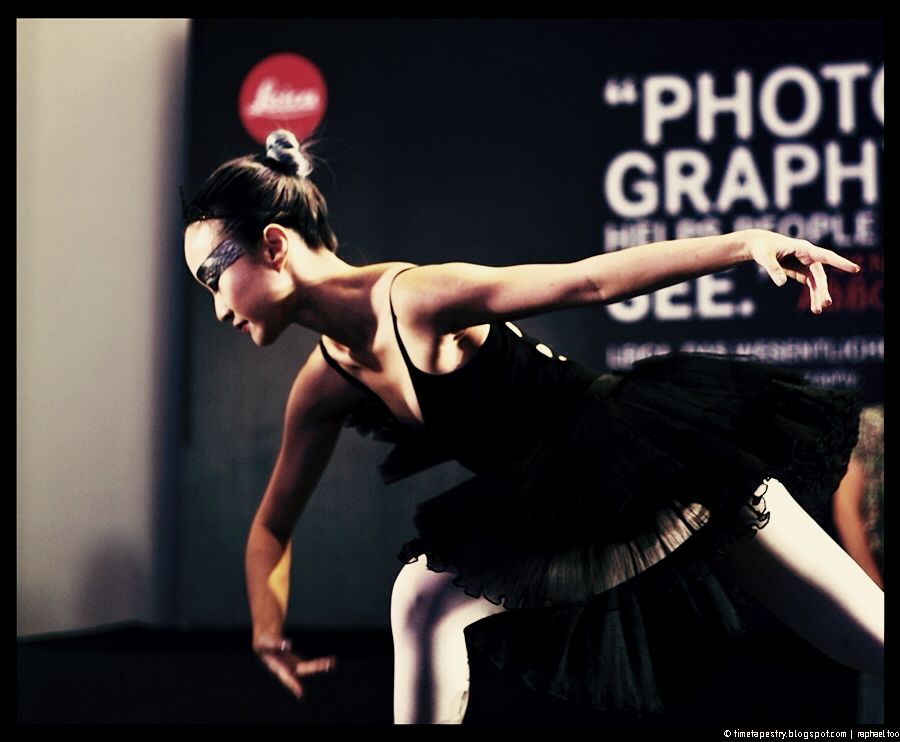 "Is it strange to dance so soon?"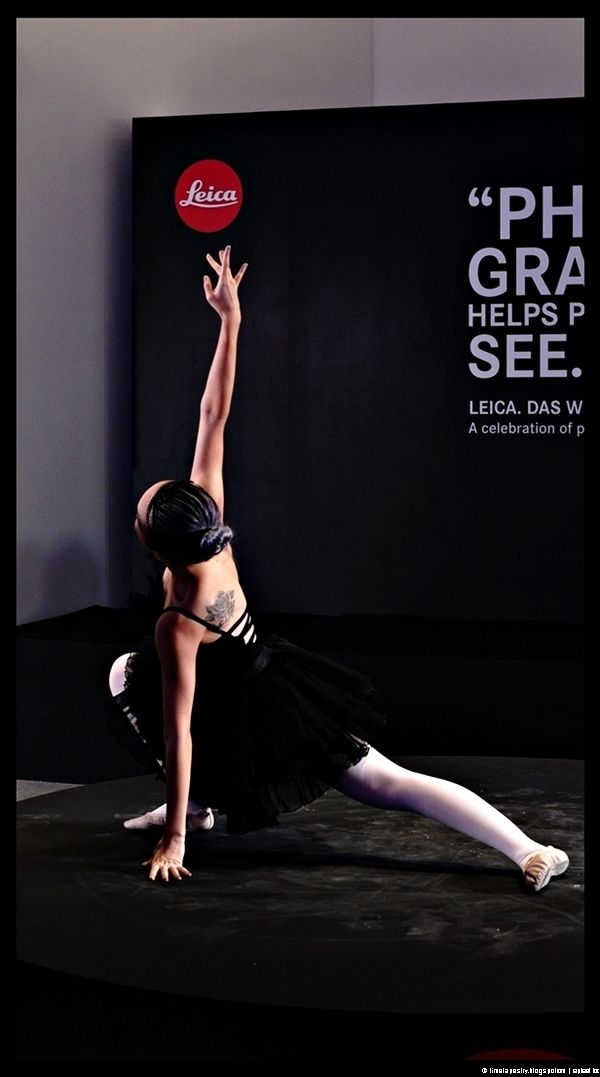 thanks once again to Mr Sunil Kaul (who was sporting a cool Rolex GMT) and L
eica Marketing for this great opportunity
to experience the
best tools
at capturing our visions and imagination
[thanks Nick for taking this shot for us.
check out some great shots from Nick here LINK]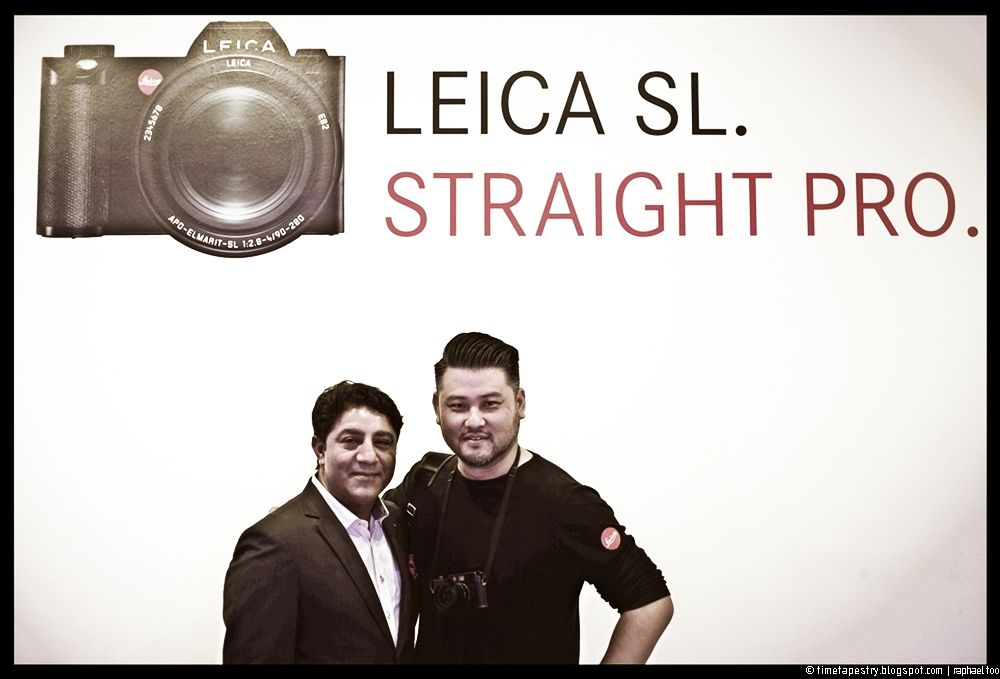 signing off for now and heading out to shoot ;) cheers, raph