Where can I buy a film camera?
for Singapore based photogs, clubsnap buy sell (others) classifieds section is a good source LINK
Shops at peninsula plaza and peninsula shopping centre also have film cameras for sale. most of the located on the ground floors of both places.
Where can I buy film,
develop and scan/print film?
1) Konota [111 North Bridge Road Peninsula Plaza #01-26
Singapore
179098. Tel:
63334492
] - I am very happy with Konota and they have a 45min-1hour express service which is great for me. Black and white will take a couple of days though. for color they won't develop at your push pull ISOs though so have to look for another lab to do that.
2) Triple D [175 Bencoolen St, Singapore 189649 Tel:
6224 4006
]
3) Analog Film Lab LINK - i believe the only slide processing shop in Singapore. you could send it in yourself and save a couple of bucks or drop them off at Ruby.
Just for getting film
- Ruby Photo [3 Coleman St, #01-01/02, Peninsula Excelsior Shopping Centre
] - Best for ilford black and white films and if you want to buy what you need to bulk roll film yourself
Film shooting...
is a different experience vs digital. with digital you can, if you want to, just spray and pray or run and gun which is to shoot mindlessly, holding onto your shutter button and shooting loadsapics in continous mode and end up with a lot of QQ (questionable quality) shots. with film, you have to slow down, know your composition and what you want to achieve with the shot and it is a more deliberate process. there is a pleasure to shooting film and finding good shots taken in a roll, the happy surprises of a good to great capture. film allows folks to take great pix too of course and prices have come down for getting film gear. the look is not digital clean but has a grain, a feel to it, an organic quality... alive and imbued with some 'soul' ;) well that's what i think anyway.
I will be sharing more of my thoughts around film vs digital in time but for now... some film shots to share (these scanned to 1s and 0s of course :)
self
subway baby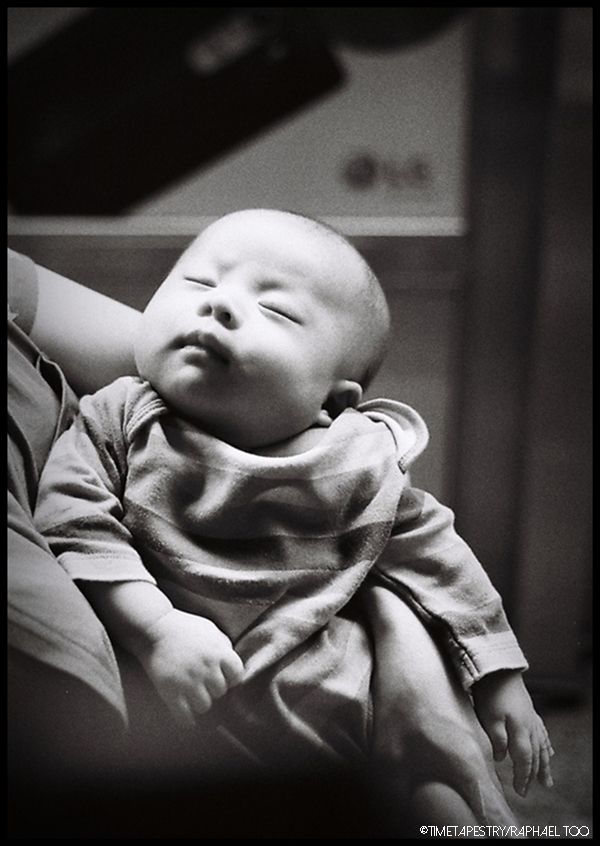 crossing

let me tell u bout...
such great company
cinema daze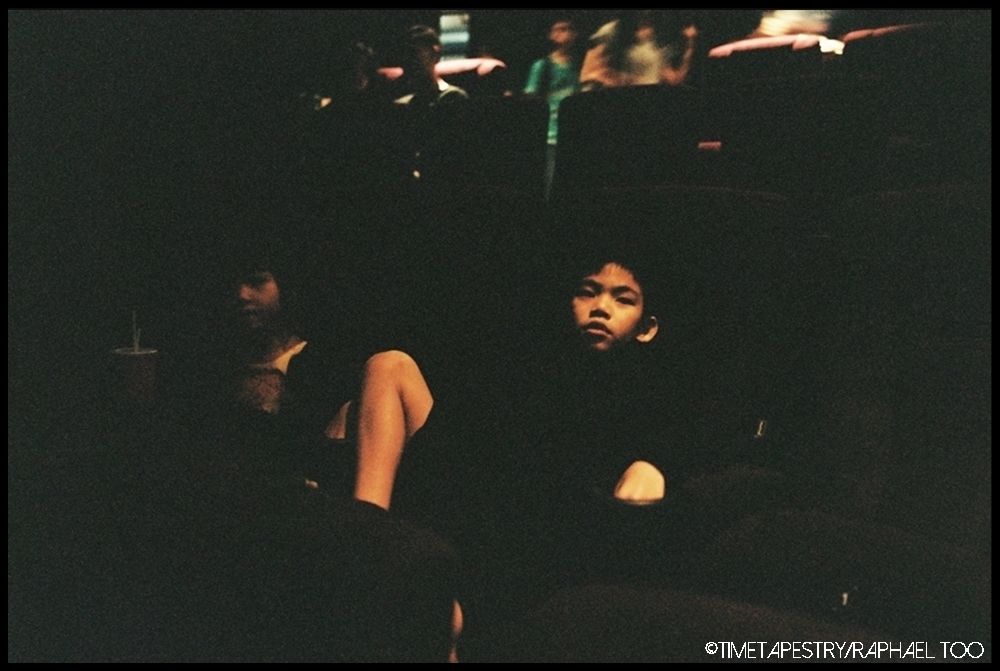 exhibition