this post is just for fun. it is in no way exhaustive, definitive or of any importance really :) its just observations, musings/views on different collector types and possible paths or trajectories... somehow their lifestyle and car preferences crept in as well whilst i was building it up... its not meant to offend and should all be taken in a lighthearted vein ie in the manner it was written yuh :)



die hards - these are brand loyalists. they may flirt around with other brands from time to time but their collection will 70-100% consist of one watch brand. most notable among the die hards are the paneristi and the rolex folks, but other brands like IWC, JLC, AP RO/ROO lines have their followings as well.

Possible path of a diehard

Eg. 1- buys first real watch, a Rolex. wears it for a few years. noting its reliability, accuracy and durability, all subsequent watches are rolexes. Would probably have owned one from each of the brands lines through the years. eg Sub/SD, Daytona, GMTII, YM, DJ etc in different metal combinations. S/S, TT, YG, Plat etc





Eg. 2 - You lurk on timezone's panerai forum and
paneristi. you take the plunge with an entry level 44mm luminor and theres no turning back. once you acquire it, u start dreaming of other models and the SEs and buy a hell lot of straps you dont need. every watch is game. Why not have one of each. A rad, sub, luminor, 1950 style case in 44mm, 1950 in 47mm or something in contemporary, historic, manifattura and special eds. You read up on Italian naval heroes, grab every printed book which has the word panerai or photos of the watch on it and can never seem to be contented with what you have.

Eg. 3 you end up being a moderator for the brand on a watch forum :)

diversifier - you like collecting good watches from different watch houses to have a taste of different beauties and appreciate aesthetics or mechanics strengths from the variety of quality houses out there. you consider the fact that there are so many good brands and watches out there a curse and a blessing as you strive to build up a decent collection that will allow you a watch for every occasion.

your collection - your watches are nearly all from different watch houses and at most you have 2 of the same brand out of a growing collection. (i think quite a number of folks fall into this category.)


well heeled savvy collector (young to middle
age or old with midlife crises or
totally age unaware) -
you don't visit or waste much time with online forums, you just have sh#t loadsamoney to spend and you want nice watches. you have a lamborghini, ferrari or porsche or all of em in the garage and a higher end richard mille, AP ROO LE, or Urwerk on your wrist. For some of you, your yacht in monaco always makes it to the TV during the F1 races cause you have got 5 bikini clad honeys more than half your age frolicking by your side and you're lovin it.

well heeled collector (the more refined end) -
pateks, lange and sohnes and possibly some independants like dufour, fp journe. your ideal ride is a bentley or rolls baby although you could be chauffeured in a big @$$ S class benz too :) you turn up for nearly everything in a suit, well except golf :)
the bling it on'er
- you like diamonds on your watch and yellow or rose gold is the only way to fly. jacob and co, cartiers, franck mullers and other fashion watch house monstrosities may appeal to you. you drive a pimped up hummer and think you're a rap or pop star... damn you might actually be one to afford all that ice.
vintage -
like it says. you have pocket watches and watches much older than you. you see life through sepia toned glasses and your watch dials look sepia-ish too. some worn through wars and seen real military combat, others handed down from your forebears. you have a classic roadster or mercedes SL gullwing in the garage or at least you wish you did :)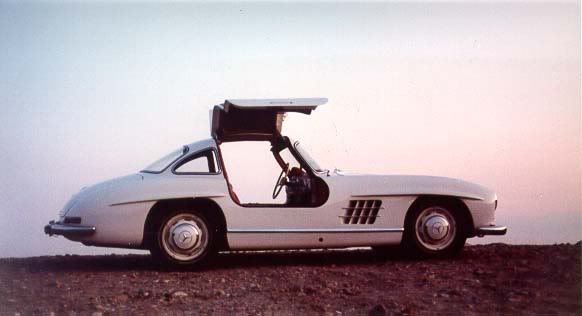 As you can tell, halfway through I absolutely lost the thread and had no idea what gibberish I was typing but it was fun for me anyhoot :) haha hope you enjoyed my little ramble... cheers