I posted this sometime back on a watch forum so just sharing here for the fun of it

RAPHMEISTER'S WATCH BOSS GAME

Its simple really, and its filling the blanks in the statement "If I were the BOSS MAN/WOMAN at ... watch house, I would ..." oh and none of the obvious I would get ALL the pieces that I love and have fun at all the fancy schmancy events with all the beautiful people *kidding*

I'll have a go at a two right now, just for the fun of it yuh...

If I were top dog at Audemars Piguet, I would
- seriously do a long term proper plan on the release of limited editions and regular production pieces of the Royal Oak and the Offshores and make sure all the tieups all makes sense and the word class, elegance, timelessness would be foremost on my mind ... yes sporty watches can be classy (no shaq model yuh and my team alinghi would have a nicer dial and the volcano would be totally dormant)
- change my brand ambassadors. no has beens or wannabes but folks at the top of their game or some artists with class *theres that word again*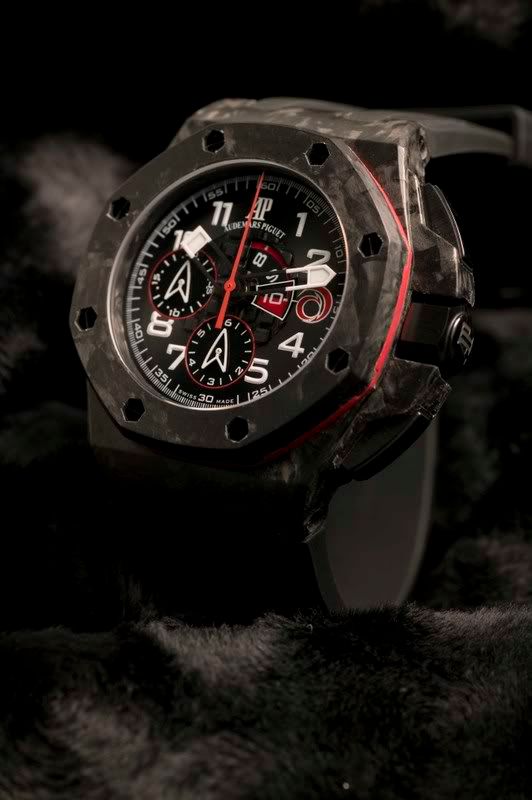 If I were
top dog at
Zenith,
I would
- go in first with a weapon of mass destruction, the biggest WMD i can find. All the current watches, and spine tingling, horror inducing watch ads would be obliterated (LVMH are you listening. Get a Gunter Blumlein disciple to do some magic :)
- I would then see how best to elevate the fact that I did come up with a kicka** chronograph, el primero, the numero uno in the chrono races and design some nice watches to house it in for a change.
Honestly who would buy one of their watches after seeing the ads below? If you do I don't want to be you
There is of course a lot more thoughts I have on all of this but I shall see if anyone else has a go before doing my takes on some other watch houses out there.. NO ONE IS SAFE ...
I hope you all take it as a fun way of providing some constructive criticisms and not a mud flinging contest that I started yuh.
Cheers
2nd entry


If I were
TOP DAWG at Panerai
I would release this immediately! Lovely black fiddy... and just watch the price of this baby skyrocket... and since I am the bossman, it would not have a unitas inside... no sirree, I will have a 8 to >10 day handwind in-house movement inside this baby. Skyrocket I tell you :)
3rd entry


If I were top dog at IWC,
- I would have a regular production zirconium oxide cased fliegeruhr and once in a while come out with LEs with significant differences from the reg production one. ie not just little red thingies at the end of the doppelchrono second hands and top gun etchings. The LEs could come in either chrono, doppel chrono comps, hv different unique pushers, different dial designs and colors, changes to the numerals, day date indicators etc. more variety with the straps and have ceramic deployant or tang buckle options.
- I would dump eta movements and make my own base calibre to replace em and put the pellaton in most if not all my autos.
- Come up with a new innovative tough caseback material that will allow for viewing of the movement without sacrificing anti-magnetism(this is not available yet yuh? let me know if I am wrong)
- For my perpetual calendars, i would make sure they could be adjusted back and forth, have a flash date mechanism too (like the mosers) and transport me to any point in time I set it to when I push a special button to be included at the 10o'clock.. hmm I think scratch that last requirement :)