I dream of blue hands. Its hype but its some powerful mojo they got going on over at paneristi. A review of that pheonomenal site will happen in time but for now, lets just talk about some of the fine watches in their collection and enjoy looking at some fine pics of em shall we.

The original cali watch had a rolex dial, rolex case, rolex movement ordered by panerai. I'll stop there :) it came out 1936, 2 years before that other vintage 1938 radiomir which can be found as the 21, the first special edition and the 232, released the same year as the cali ie 2006 and thus overshadowed.


the
249
california ... its called cali because thats
where the original dials were made :)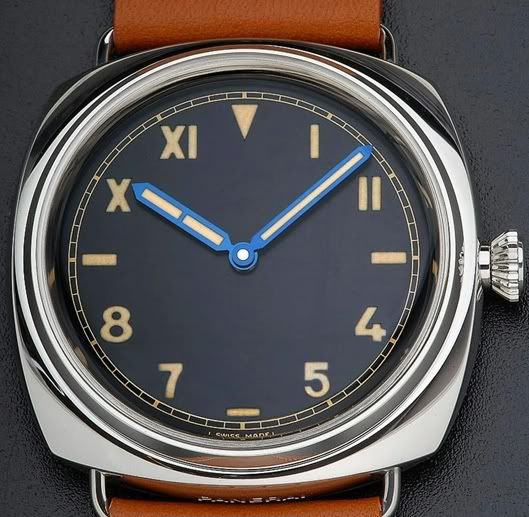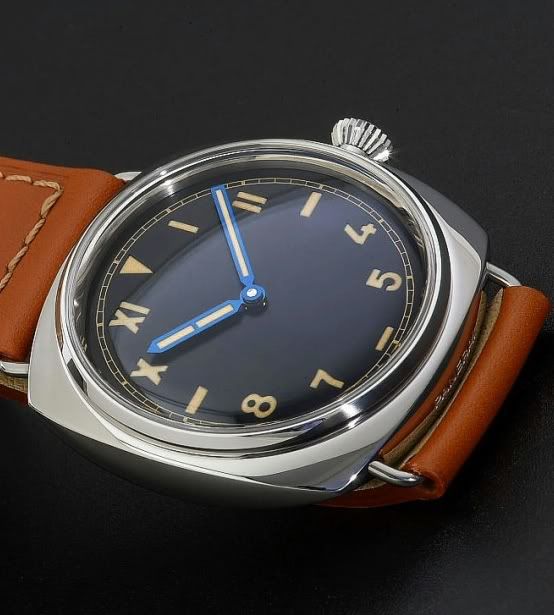 The
Egiziano
... It is a monster sized 60mm watch for the Egyptian navy, about
50 of them made... I believe they will reissued soon :) will sell by the truckloads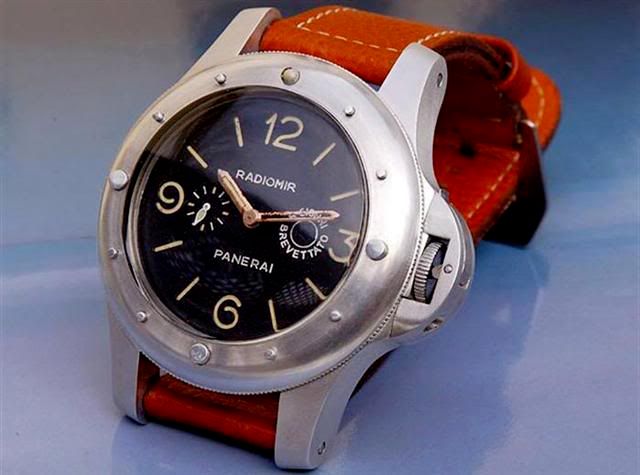 the
203
... owners of this watch will be crucified if they flip it
but alot do so sadly. select number of folk was chosen to get one of these
babies as it had original angelus 8 day movements but once some knew
the price potential they started selling em for silly money... same thing
happened for the 195s (pvd luminors with owners name on the caseback)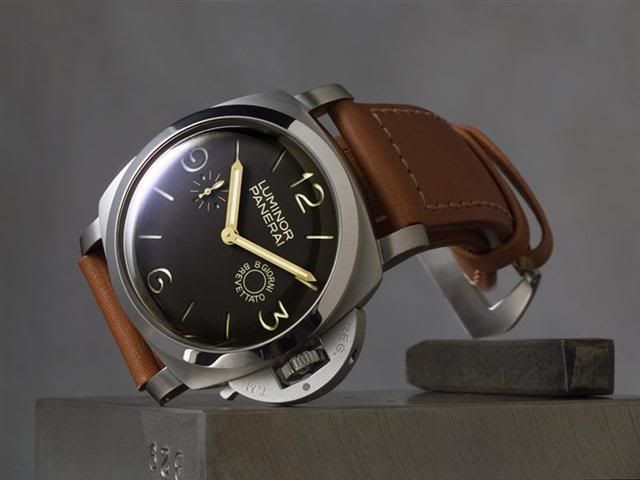 overshadowed by its right handed sibling the 127, 1950 fiddy...
the
217
marina militaire, fiddy destro is a great watch. wear it on the left and
the crown guard ain't gonna dig into your wrist like the fiddy :)
plusses :
47mm, crown guard on the left, nice oem strap
marina militaire wording(much better than 1950)
new contender for the hot watch from panerai...
not many pvd pams around and they're all luminors...
the first ceramic pam is in the case of a radiomir black seal... the 292
uhm... i'll pass. i'd rather hold out for a ceramic luminor of fiddy cased one