i am talking about the RB2 baby!!!!

no words can do it justice... but do allow me a short ramble ;) some watches you see and say cool... but some you see and go "DAMN" about 10-20 times and want them to be yours. this is firmly placed in that latter category forever probably... when i had it in my hands i jus shot like a 100ish photos cause of its gorgeousity. enuff words for now... the more decent pics out of this short fling with the RB2 Ti.


oh my... Audemars Piguet Royal Oak Offshore Rubens Barichello II in Titanium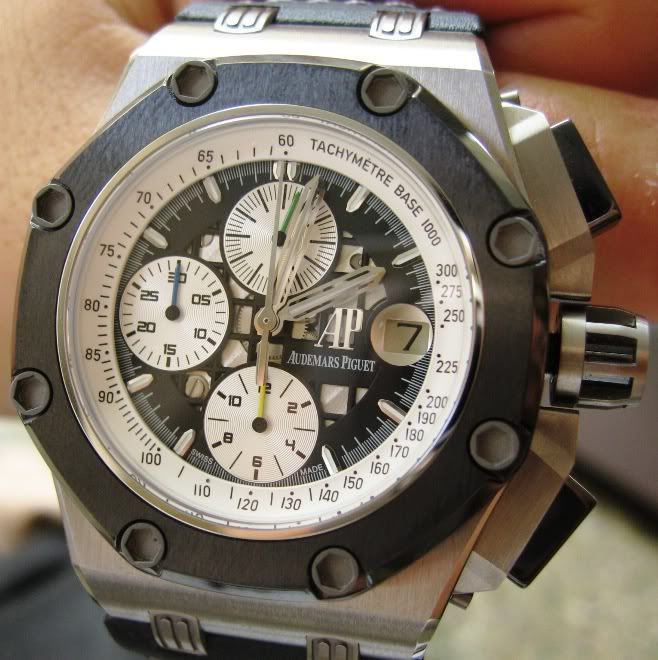 check out the design cues from F1...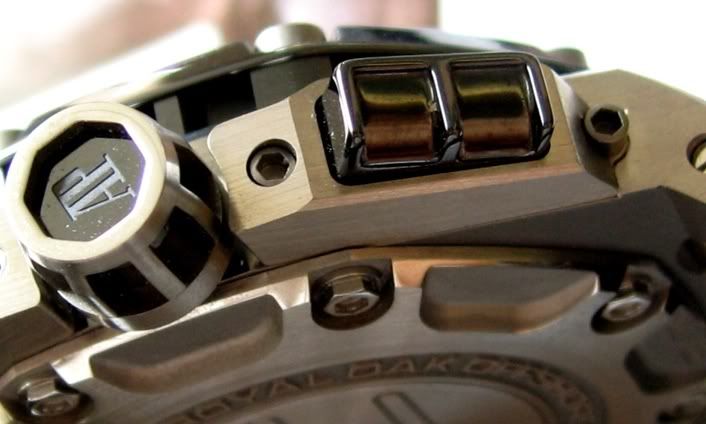 sub dials have hands with the colors of the brazilian flag
to tie it with Rubens Barichello (a very average F1 driver)
to have a watch as beautiful as this with his name on it...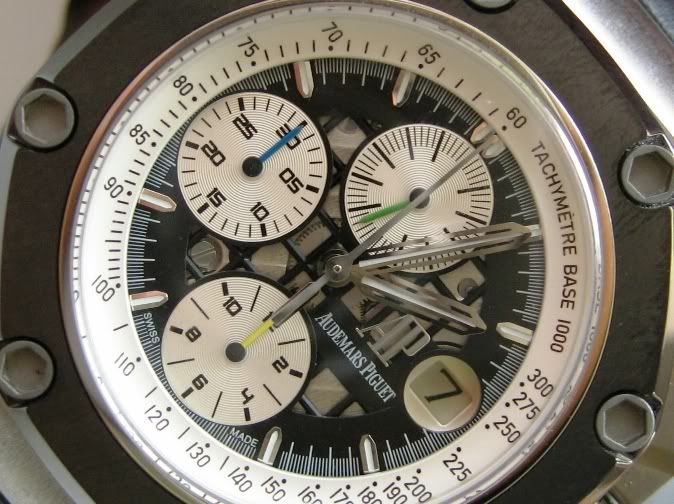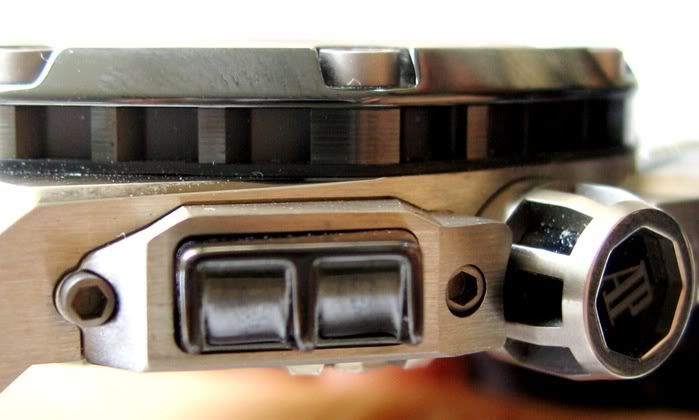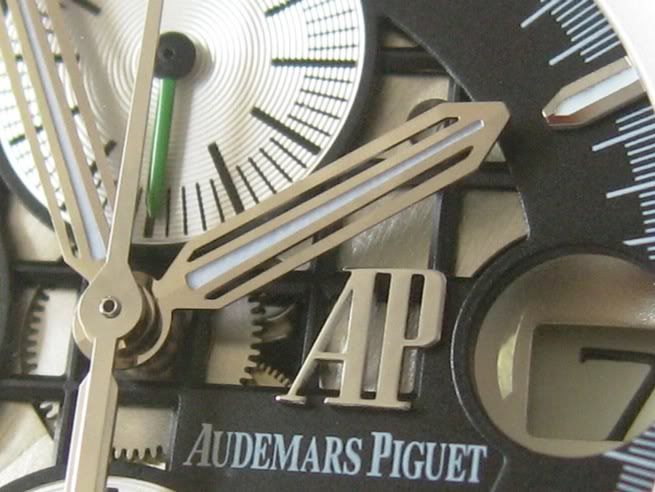 with another gorgeous ROO... the best rubberclad by far RG