not many knew this but as of Saturday those in attendance at this wonderful little GTG would know... The AP forum on the purists was the first watch forum that drew me into this crazy addictive hobby of ours. It was there that I learned watches could be so much more than just functional timekeepers and the wonderful history behind Audemars Piguet and some of the amazing and beautiful timepieces they have made through the years.
it was therefore a very happy prospect for me to meet with the founder of this forum and of the purists and with other local afficianados in Singapore. our gtg took place at a nice little restaurant in town, La Strada, and was as the subject line says, was an afternoon well spent. thanks again to Thomas and fellow purists that attended and for bringing some truly droolworthy watches I got to finally appreciate in the metal ;)
my pics for the day below... i just realised how many didn't turn out that well, especially for the lunch companions for the day so do check out
MTFs great report
for a fuller picture
headed down to the gtg with this on my wrist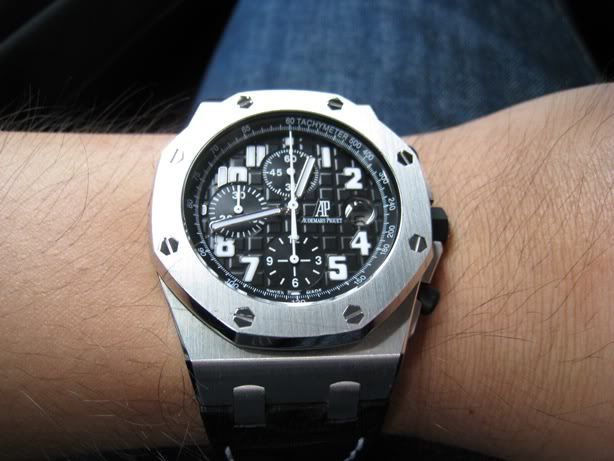 its a base model, non-LE and i think its wonderful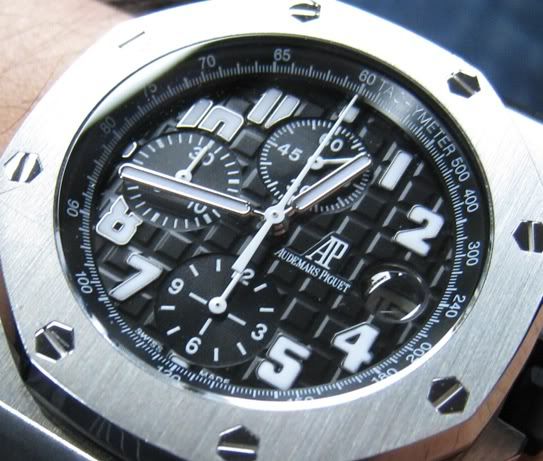 it was very quickly off my wrist for the table shot :)
oooohhhhh... love a good watch orgy ;)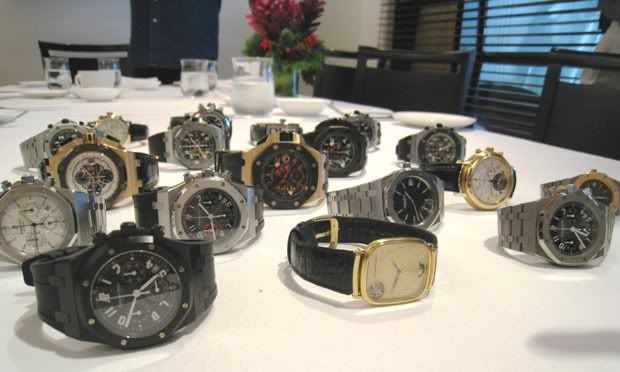 my shots of other attendees came out real bad…
gotta thank harry for the following 3.. SJX
jokoh
raphmeister
and to the closer shots of some of the pieces… TA RG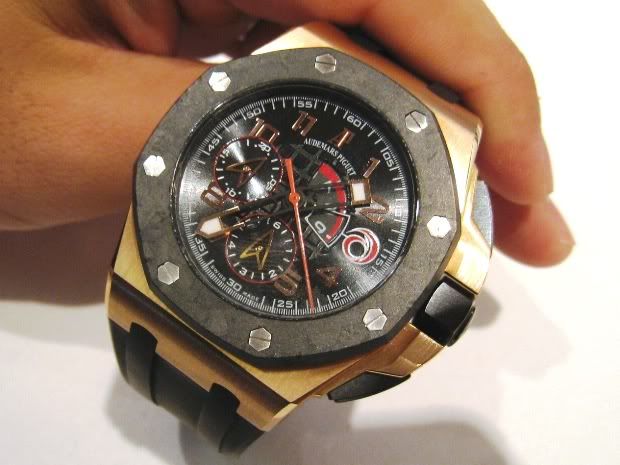 2 rose gold beauties side by side
yummy
a quick closeup
a very interesting RA sunray tourbillon, the thinnest tourbillon wristwatch
a shot of the interesting case back… jewels on it?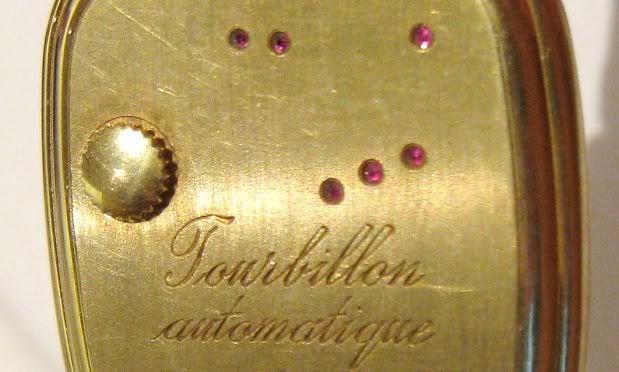 a nice RO chrono on bracelet was on harry's wrist – this shot of it by him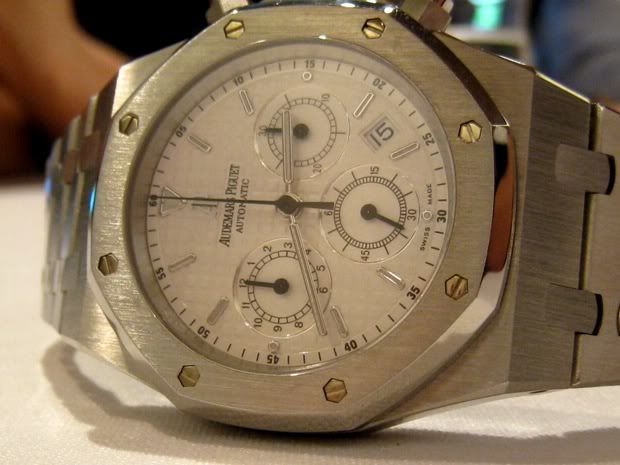 TA forged carbon... no comment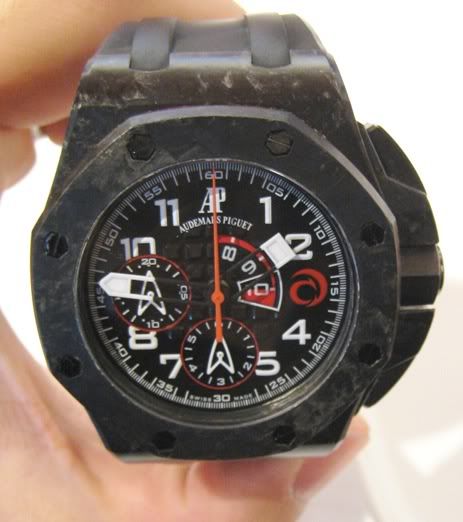 probably the one I liked the mostest : )
la boutique NY in all its stealthy pvd glory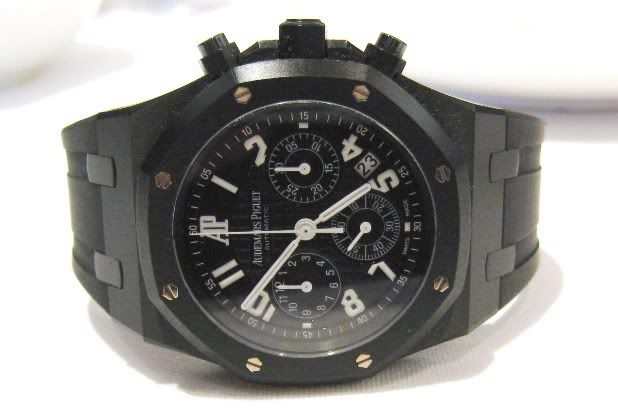 looks super stealthy on the rubber strap…
variations in looks through strap changes
are always good I say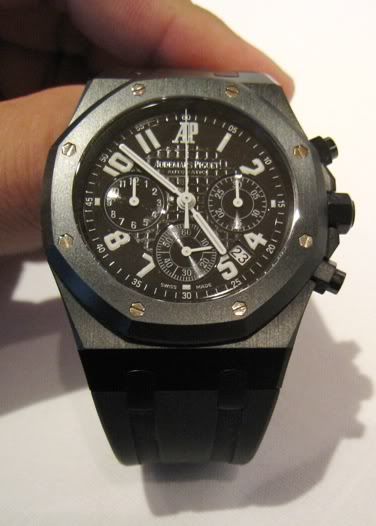 shots of 2 interesting non-APs to end off… a luvly patek pocket watch
and a goldpfeil vianney halter
hope u enjoyed the post.
cheers
raph