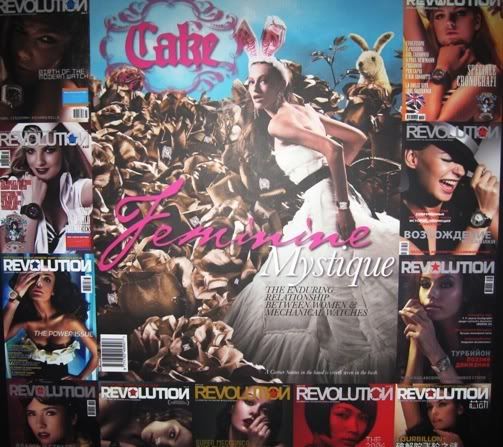 I may have expected one kicka$$ party since the invite card did say it was the Christmas party and I still recall the very cool
pajama party
... but this was a more tranquil affair.
Huge congrats to Revolution for their successes thus far. Having a very impactful watch magazine and introducing a women's mag to complement it. Congrats to Bruce as well on the birth of his 3rd child yesterday. Great news indeed!
On to the photos of the nite then...
Stefano, jus an amazing guy (watch crazy like me) and
someone I am very happy to call a friend
... oh i may be the only guy there who went double wristed...


Both of us with some fine cigars (thanks Wei for pointing
me to the cigar room) NOT hitting on our friend from New York ;)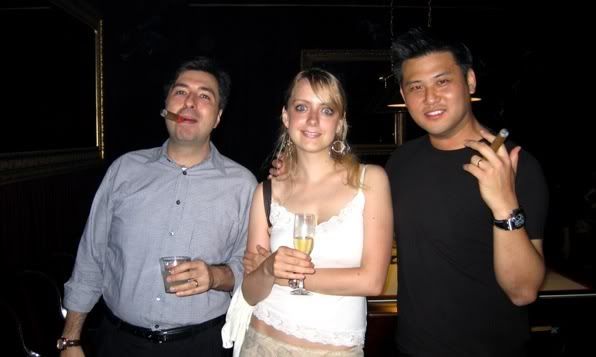 bumped into an old friend Sharon and her friend Roy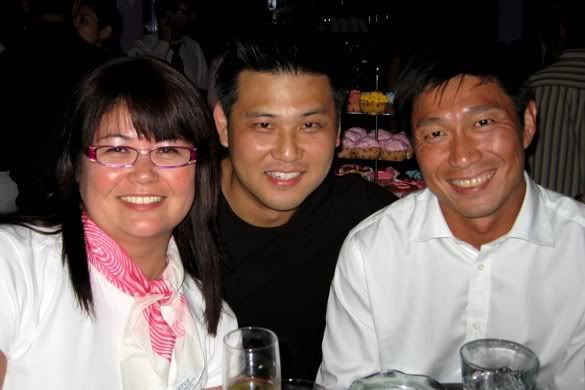 top dude Lawrence whom I will be working with again... very soon ;)
& our watches.... can you say
Royal Oak Offshore? : )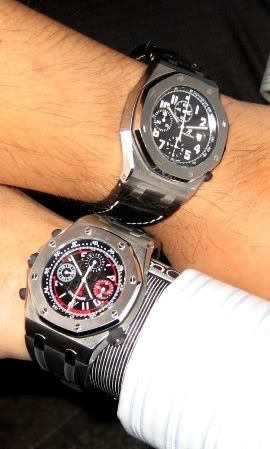 local watch community regulars and horomundians
zach -thankfully not lugging a huge camera around tonight and hopefully enjoying himself, and fiona - great gal who sorts things out on the ground

the only watch group shot for the night sadly... the gorgeous Rose Gold
Royal Oak is Noel's and luverly Patek 5135 is Stefano's and the other 2 be mine :)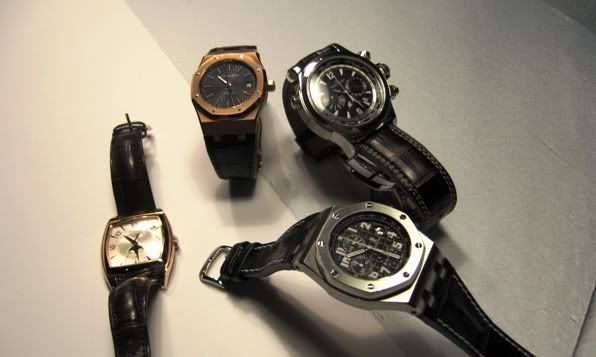 it was a nice night all in all and i met up with a couple of new and interesting folks and a fair number of folk working in the watch industry... thats all for this report then.
cheers
raph