what follows are pictures from a very fun evening amongst friends, old and new, and some amazing watches... JLCs were aplenty of course and there were others too ;)

jaeger lecoultre master compressor extreme world chronograph steel titanium rose gold
what they were serving for dinner...
yummy... could i have seconds (doh! the pun was not intended)
valentino rossi 46 limited series
benny singapore paneristi raphmeister timetapestry
and a rocking wrist shot of 2 dudes who clearly have good taste :) haha
harry tan horlographer dick leong joseph koh jokoh
my fine dinner companions are up next... raphmeister with dick, joe and harry
decksurgeon audi vagsg dr monique goh
new friends on the table were kee hwee, ju ming(decksurgeon) and monique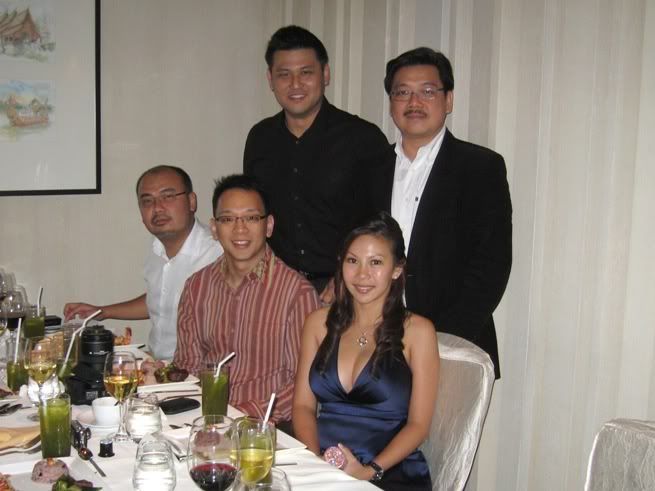 zach toh horomundi zephy49 jsim jeffrey sim watchprosite
shot of zach, lionel(sorry bro, you're a bit blurry in the shot), dick and jeff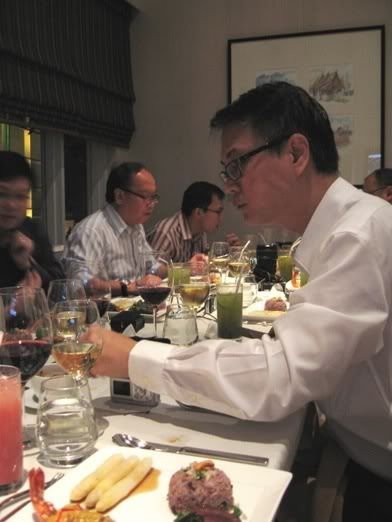 and Harry again who put up with my banter most of the night
singapore watch bloggers united :) harry of course has the great
watchinghorology site and i've got my timetapestry blog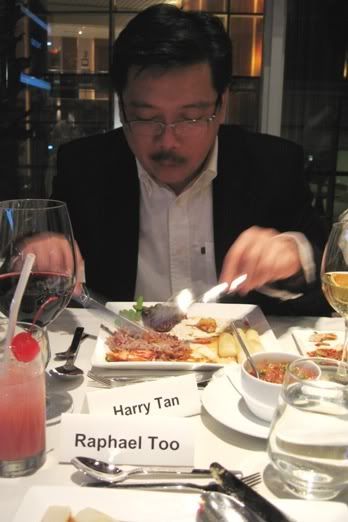 now to the watches and the JLCs first... we'll start off with the "HOT" piece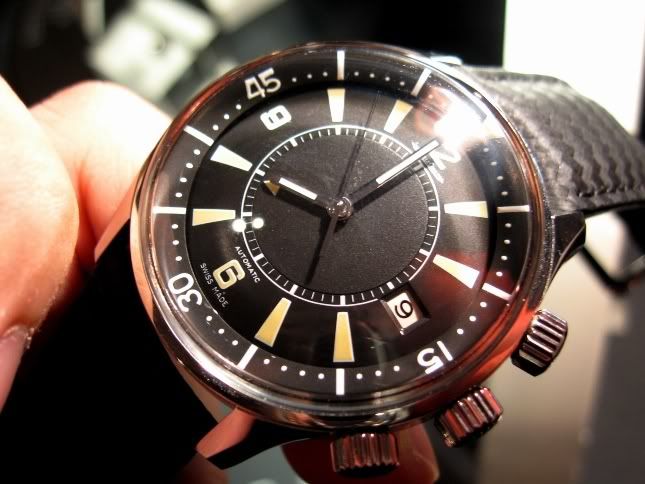 i like it in the metal... if it were fairly priced i may pull the trigger...
but i think that is not to be
Linda telling me to stop nancying about and get my deposit in to be on the wait list :) haha... nah she didn't say that of course... thanks for modelling the watch Linda
amvox 3 was burning hot too!!! let me stand next to your fire...
move over rover and let raphy take over (all apologies to jimi)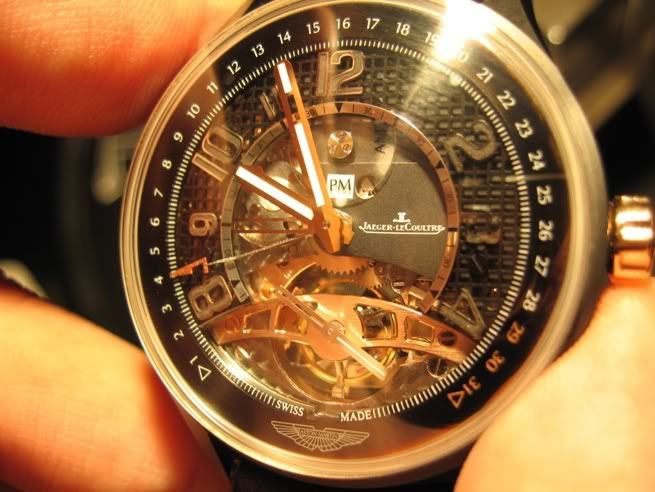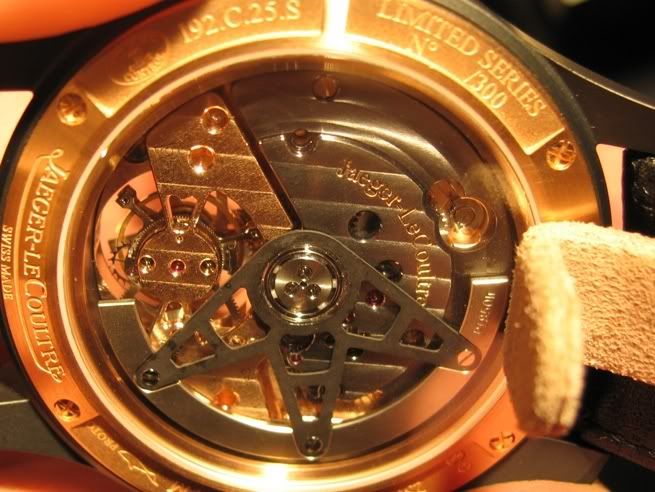 polo fields reverso squadra action... the squadras are not for me...
but i have this friend who really digs carbon fibre on the dial...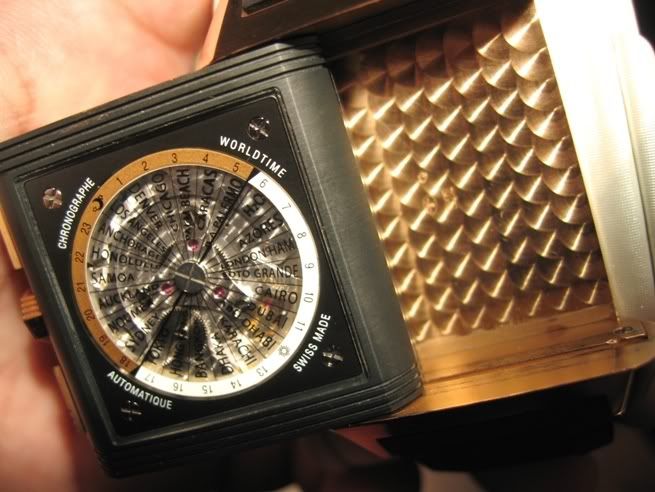 JLC tourby... you fine...
The majority of JLC owners there had this watch on...an icon.. the reverso
dirks prize and stefanos gorgeous rose gold piece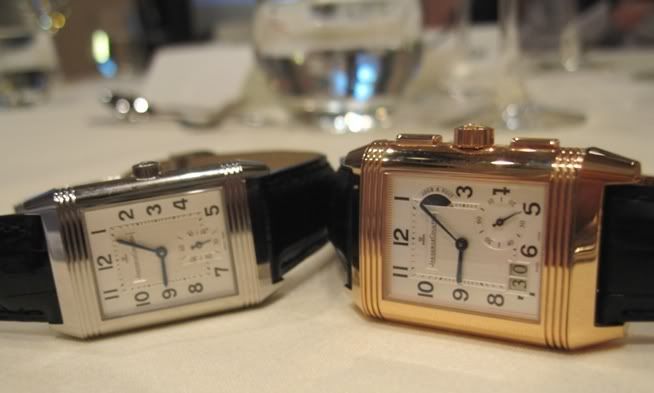 an interesting vintage LeCoultre on Chee Hong's wrist...
nice vintage piece dude

two friends had this gorgeous piece on... a simple and
nice tourbillon that won't break the bank...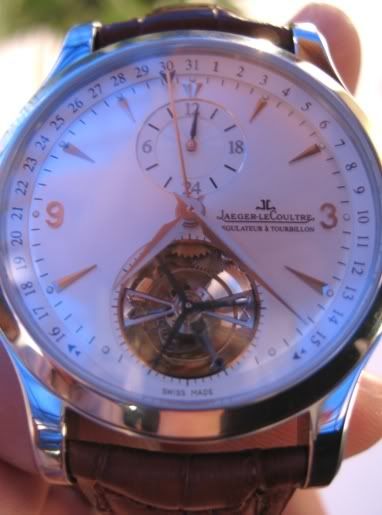 shots of dudes and dudettes all around... lets see ju ming, ch, zach, teck meng,
linda, russell, elgin, tjeng jaw, monique, stefano and phil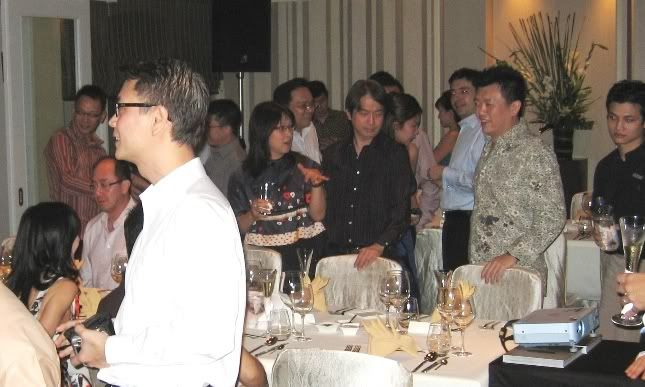 guest, chee hong and dirk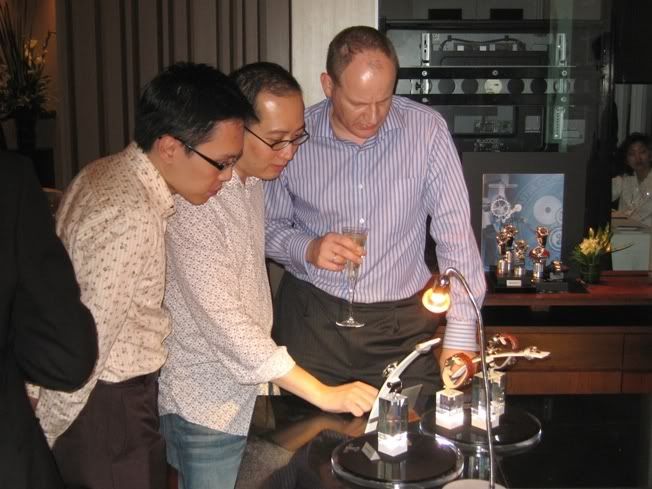 Xavier Dufoix was on top form in his presentation and for the quiz
that my table almost won but for 1 man who is apparently not only
a walking dictionary for iwc but knows his jlc pretty well...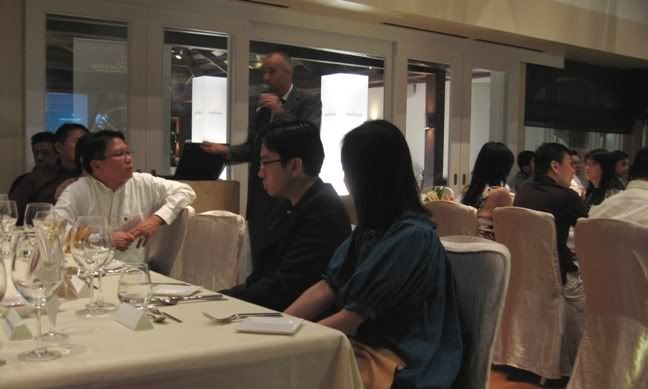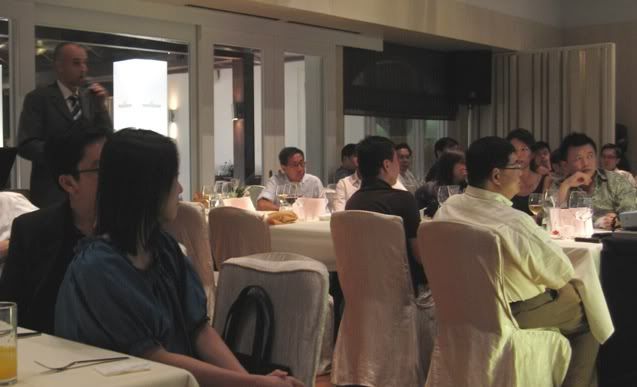 some shots of an excellent thai meal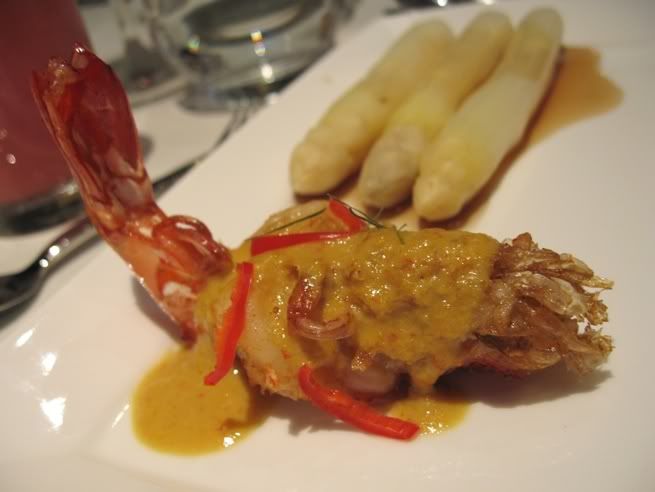 the belachan was excellent ... very spicy, how it should be :p
audemars piguet royal oak offshore arnold's all stars 48mm
There were several nice non-JLC watches abouts too...
this one is the mac daddy... this watch IS HUGE. i had difficulty holding it
in my hand... its 48mm and it makes my ROO feel so small ;) haha

glashutte original swan neck balance cock
ooh nice back... 2 balance cocks are better than 1...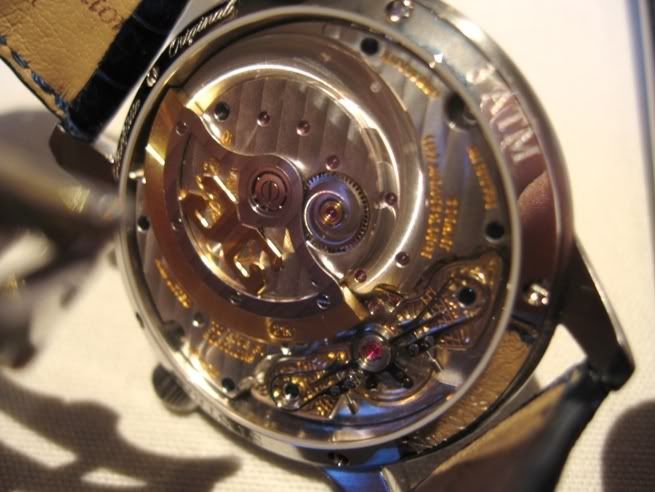 goodies this round were a bag tag and this years catalogue
the watch didn't come in the goody bag

to end off... this was my favorite wrist shot of the nite... thanks philip for holding so still and that shirt is just too funky man :) excellent stuff
Thanks to all the fine folks at JLC and Jaw on Horomundi for a great evening and as always it was great catching up with old mates and meeting new people who share this passion of ours. Hope you enjoyed this photo-report.
Cheers
Raphmeister