just wanted to add a little to todays straits times money section article where i was pretty extensively quoted on my watch buying advice... (well written by one Mr Francis Chan)

to clarify, weight is not a factor but whats important is how you would "personally weight the various criteria noted of resale value, movement finishing and design, robustness, brand strength and history and model recognition"

Always only consider watches that you find aesthetically pleasing or that call out to you. In terms of a watch 'calling' out to you, it could be because of its perceived association with people/values that you esteem/appreciate. Some of the most popular watch models in the world were worn by a very famous fictitious British spy who liked his Martinis shaken, not stirred.

What are your recommendations for something below $3000, $5000 and $10000? And why?

For below and around the S$3k mark, I would recommend brands like Sinn and Seiko. The reason is you get solid watches for your money. For Sinn, they have been coming out with interesting limited and regular edition designs and for Seiko, they have a range of tough divers watches and interesting designed pieces in this range.

For around the S$5-8k mark I would recommend a Rolex Submariner or Seadweller that has recently been discontinued. Rolex makes excellent sports watches that are highly versatile and none more so than those in the Submariner and Seadweller range. The GMT II with ceramic bezel is a pretty good piece too amongst the newer Rolex models.


Rolex Submariner... A league of its own for steel dive watches
Two other pieces I would highly recommend as well are a pre-1970 Omega Speedmaster Moon Watch with a calibre 321 movement. This watch has a great history to it and survived some very stringent NASA tests to become the first watch worn to the moon
[edited 24 July thanks to a readers comment below. not the 1st watch to space]
. The calibre 321 is beautiful, classic column wheel chronograph movement from Lemania 2310 that has found its way into high end calibres used by Patek Phillippe and Vacheron Constantin amongst others. Lastly, the handwound Panerai models in 44mm Luminor cases with or without the seconds counter are worth a consideration as they have simple good looks and are highly versatile with a relatively quick strap changing mechanism.
Lemania 2310 ~ Omega Cal 321 to the CH27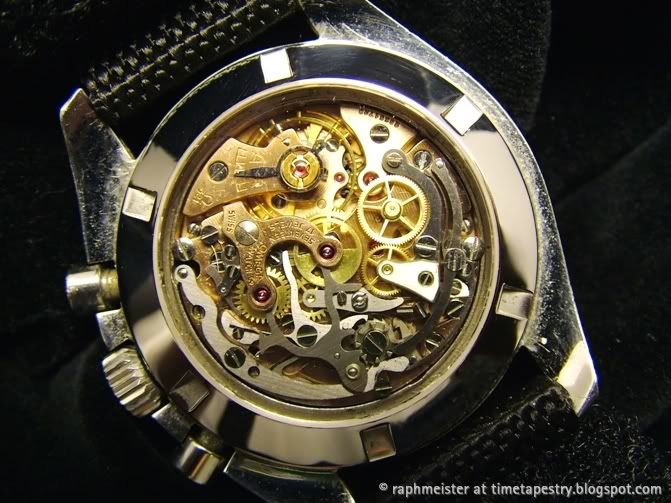 Ready to take you into space ... and back (safely)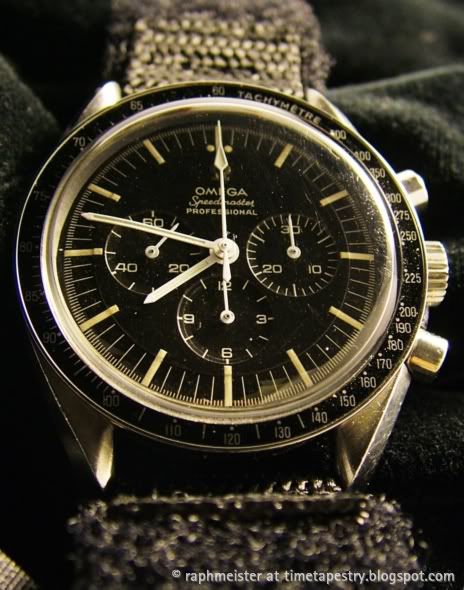 For around the S$10-15k range, I would look at Audemars Piguet, JLC, IWC which have offerings with in-house manufacture calibres in this range and above it too. In this range I would also recommend having a look at vintage Rolex watches with matte tritium dials or the Rolex Daytona, preferably with the Zenith movement.
Royal Oak Offshore Black Themes... My base ROO :)
None of that LE stuff... Just good lookin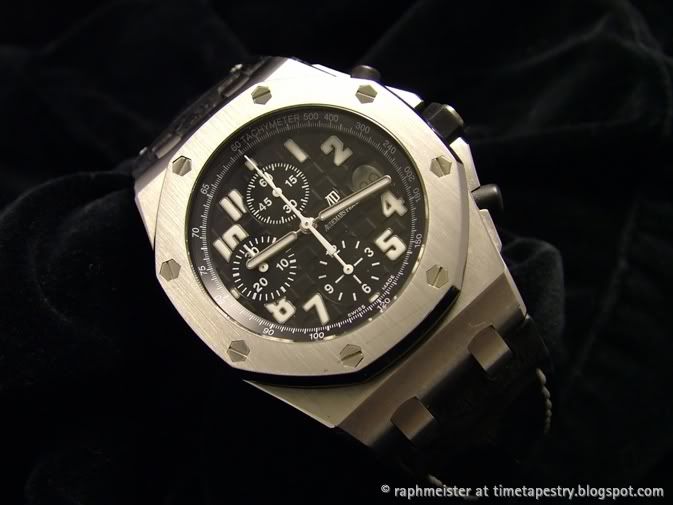 If you are looking for something beyond these ranges, I would recommend you view the offerings from the following watch houses and makers: Vianney Halter, Philippe Dufour, Richard Mille, Patek Philippe, A Lange & Sohne, Audemars Piguet, FP Journe, Kari Voutilainen and Urwerk.
my fave of the lange range... the dato movement...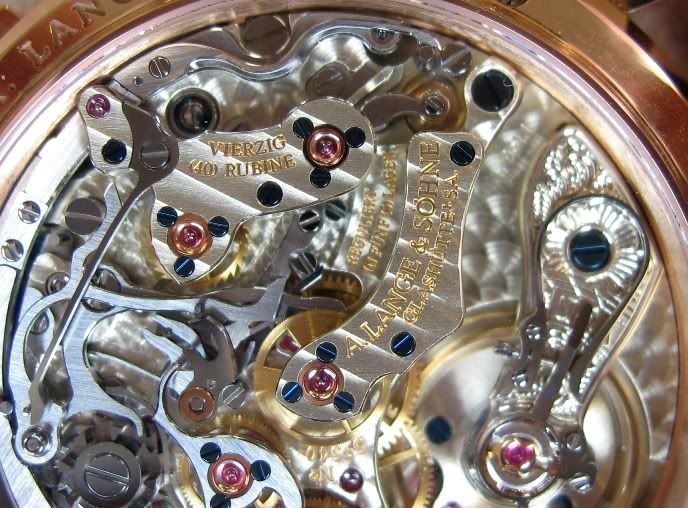 Where to buy them?
For brand new watches, it's to head to the brand's boutiques or their Authorised Dealers ("ADs") which can be sourced easily enough through the watch brand's website. In Singapore, the major ADs would be The Hour Glass, Sincere and Cortina and their websites would also state what watch brands they carry. Do note though that for some ADs, not all watch brands are carried in all branches and some brands can only be found in specific branches so do check this before heading down to the branch you want to view and purchase a watch from.
Secondary market dealers are also another source for both brand new and pre-owned pieces. For secondary market trading, there are several bricks and mortar shops in Singapore but there are also several online watch trading forums that can be accessed for buying and selling from dealers or individual sellers. If you go through the online channel, it's important to deal with reputable individuals who won't short change or swindle you on the deal. Eg. selling you a watch and saying that its in a better condition than the actual piece or worst having un-original parts in the watch or sending you a fake watch. It is important to be more careful in dealing with online sellers as we are not talking small sums of money.
Sources of Info
Lastly, potential sources of information other than the web, are magazines or enthusiasts that u know but don't constrain yourself to limited views and information. Find out as much as you can and then decide for yourself :)
Hope all this helps :)
Cheers
Raph