I did have the Journe Chronometre Souverain on my mind for awhile... (see 4 posts down) but after todays test drive of a new friend's CS which was just traded for something really cool, I realise its not a watch i would consider personally.

In terms of 38mm vs 40mm on the Journes, my take is the 38mm is what he came out with originally and it all comes together perfectly and is proportionate and super comfy, especially for the Octas in 38mm. the 40mm is just giving into the demands of the guys wanting bigger watches which is/was the trend the past few years. no difference to the movement just supersize the case which to me makes for worse off watches, this confirmed after i had a chance to check out a 40mm CS.


our contenders today then: in the left corner, weighing in at 40mm... manual winding, double barrelled with a unique marine chronometer like pr indicator, the Chronometre Souverain...
and in the right corner, weighing in at 38mm... the big date, 5 days power reserve, automatic Octa Reserve de Marche
right off the bat, we can see the slim lines of the 38mm case vs the fatter and thicker 40mm case. check out the fat lugs as well... big is not always better i says...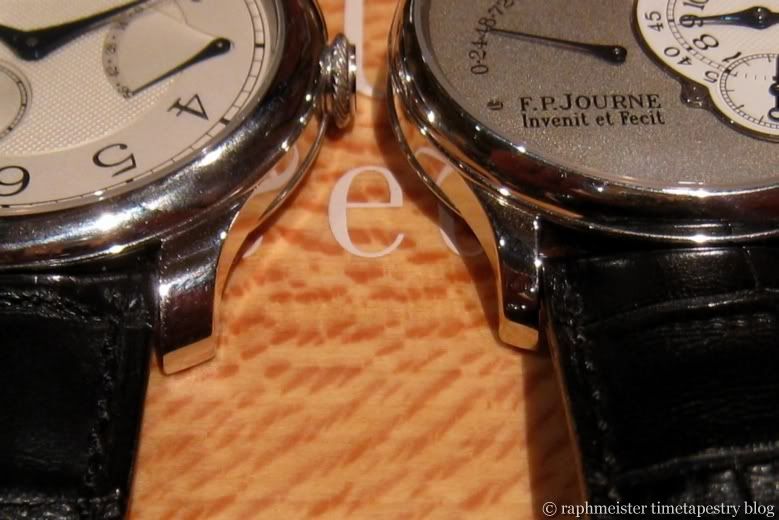 next is one of the winning things about the octa and all watches with the auto movement... the crown has some allowance due to the case width vs...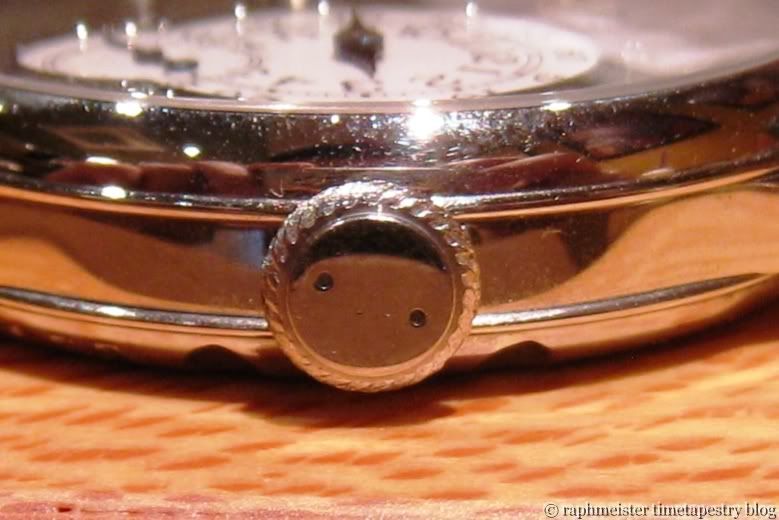 the CS where the crown is likely to be digging into the wearers hand...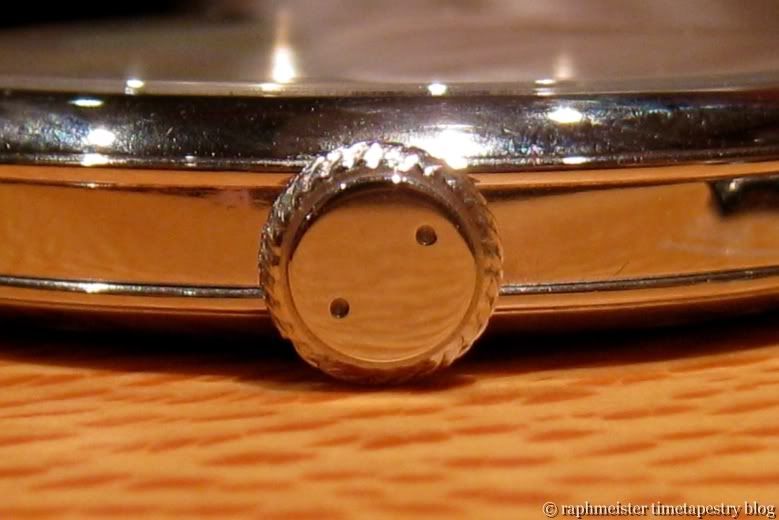 the 40mm wears ok to some degree but because its so big and flat it doesn't hug the wrist as well as the 38mm...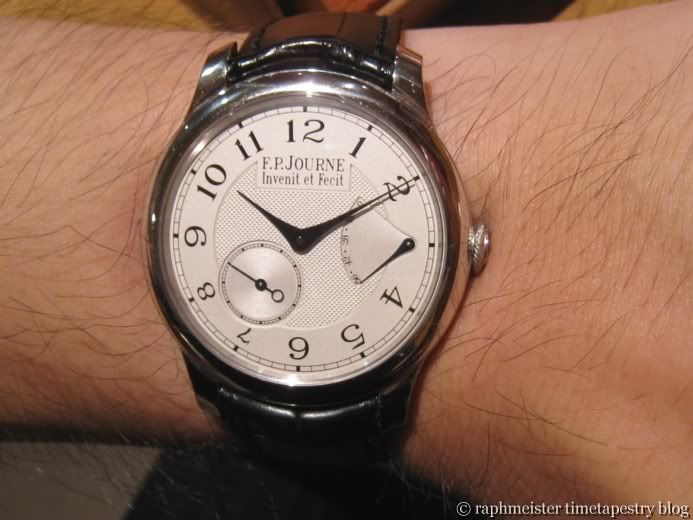 and the crown possibly digging in makes this a no-no... no matter how good it looks front and back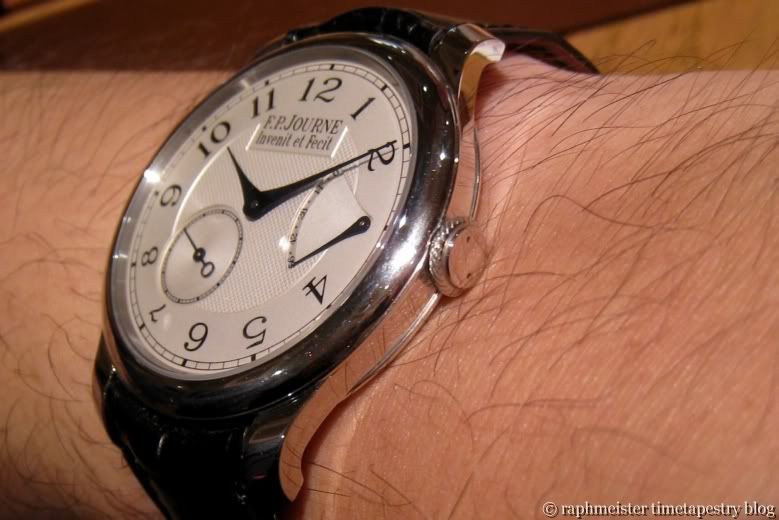 on the back, the CS looks to be a winner with its nicely laid out manual wind movement and double barrels. the octa like most non mini-rotor autos, has a big rotor that blocks close to half the movement at any one time...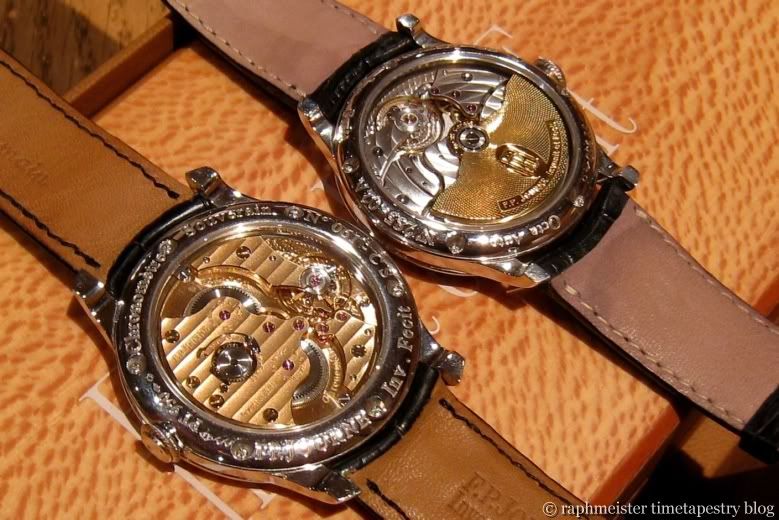 quite luvly i must say... oh and of course Journe changed to using rose gold in all his current movements...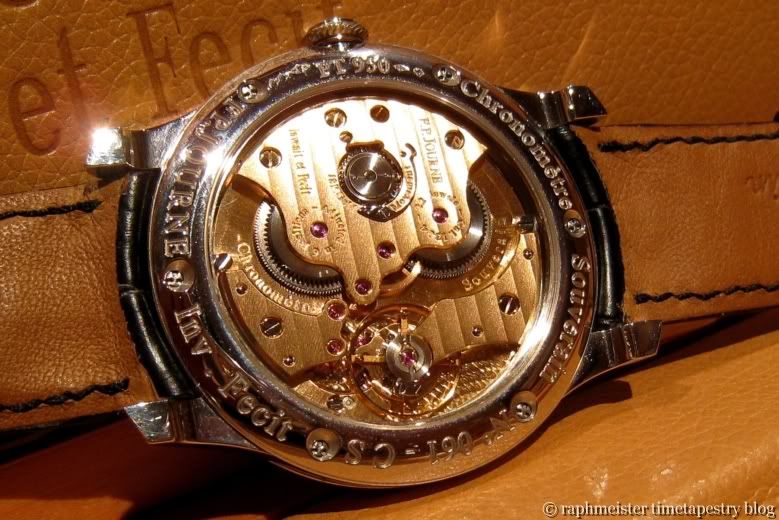 but the winner by a country mile is.... the Octa Reserve de Marche :) YAAAY!!! and that is most excellent coz its my watch of course and i know for sure that i will never buy the CS which means i can save my ammo for other prey or have i spent it already ;) stay tuned dear readers :)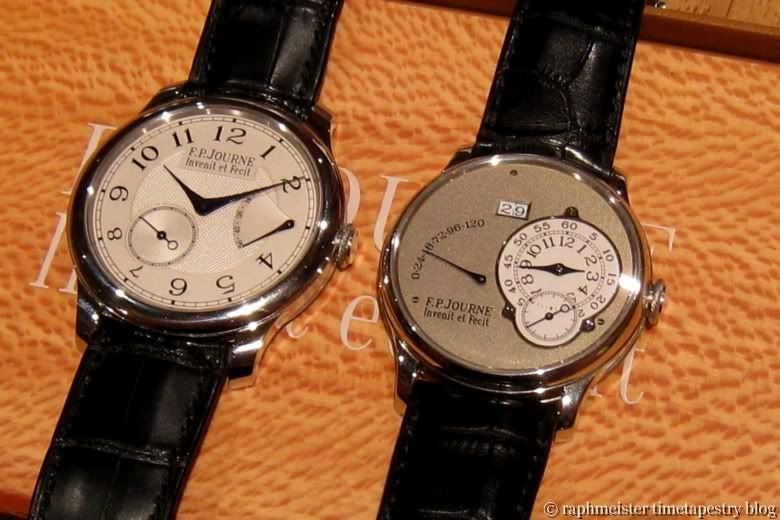 hope you enjoyed the short review and showdown :) cheers, raph