the offshore variants continue to come off the mill and its coming to be a bit of killing the goose that laid the golden egg... others may argue though that AP sells each and every one of their limited and unlimited ;) editions so why does it matter... i dun have a strong stance on this anymore, bring on the multicolor ROOs i say, more choice for us all (but please don't over price them just because of a few color changes... i mean how much does orange, yellow and red paint cost? :)


of course this one has forged carbon case and ceramic bezel going for it... surprisingly non limited(although it costs about the same as a limited ed roo) and nice... as mentioned previously, i would make the hands yellow too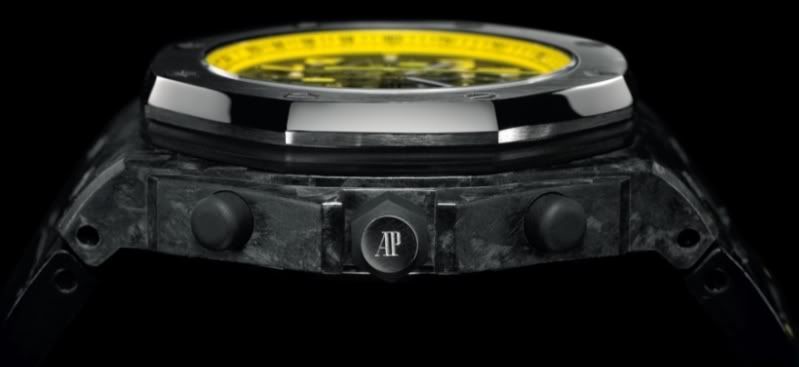 different print ads from the usual water and ROO theme ;)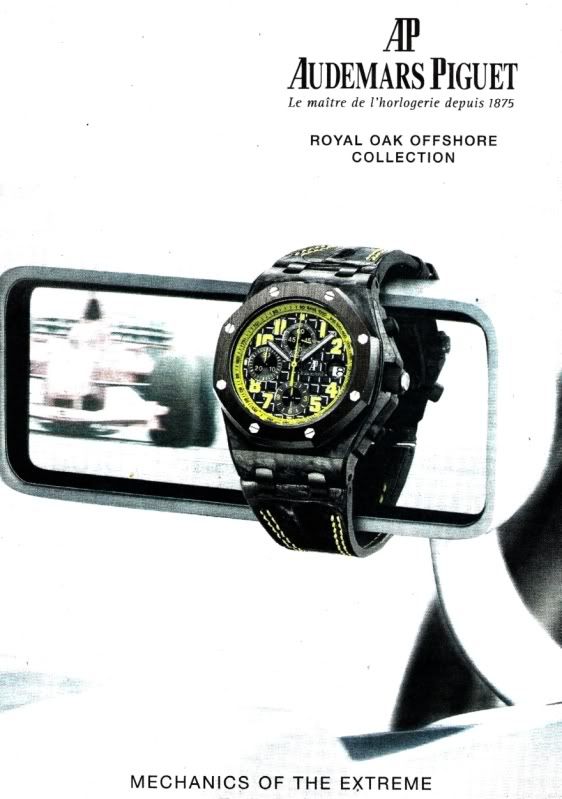 next up the don ramon de la cruz limited ed.

..
(makes me think of the other don dude in zorro ;)

i am not even interested to know what the LE celebrates or is about...a retailer, an association, a rich persons pet project, whatever... its just another LE. it looked pretty fine in press pics and AP's rose gold ROOs are typically very nice...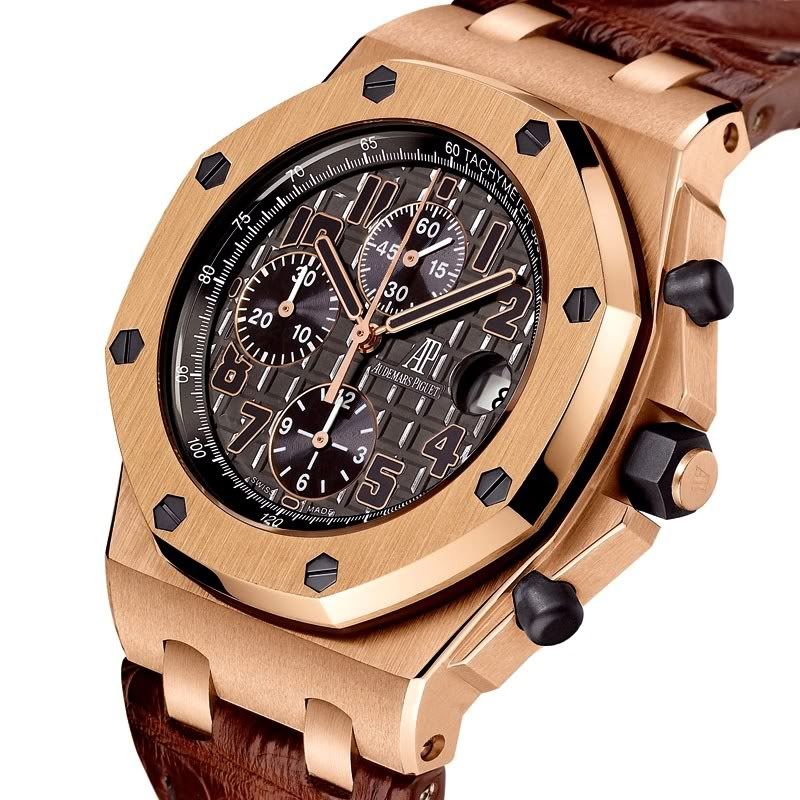 but this live pic of it is a bit of a let down... just doesn't pop in this pic... i suspect it may be much better in the metal though :)