[note: i do not get paid to advertise and get nothing from this. its a recommendation to help other Singapore based watch lovers (he doesn't deal with individual buyers/sellers who are overseas unfortunately). most pieces in the shop are well priced are as far as i know (some RMs and AP Limited Editions may be on the higher side though). of course i hope that continues to be the case and please do your own market research on price for a piece if u intend to buy one from this raphmeister recommended shop ;) cheers]
[to substantiate my claim, i'll point out a few pieces...

lange dato plat at 99% condition all box and papers going for

S$51k

or about US$35.5k (this is the lowest i have seen anywhere from all dealers or private sellers in the world)

... rolex milgauss gv brand new v series S$9.3k. gmtiic brand new v series S$8.7k]
a bricks and mortar shop at 290 balestier road. watcharena is a wholesale /retail outfit. its located at a place with probably zero walk-in traffic and only interested folk would make an effort to go out of the way and get there...

check out some of the watches on offer and their contact details at their website @
www.watcharena.com.sg
in terms of whats on the shop front? its A LOT of Rolexes :) and some other popular makes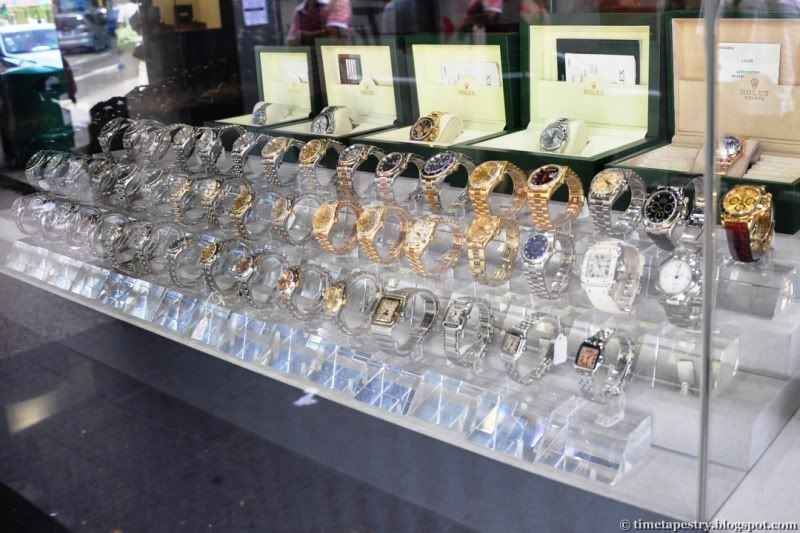 some other interesting pieces i spied in the displays follow...
firstoff the Audemars Piguet Team Alinghi Carbon... this one i believe offered at a good price...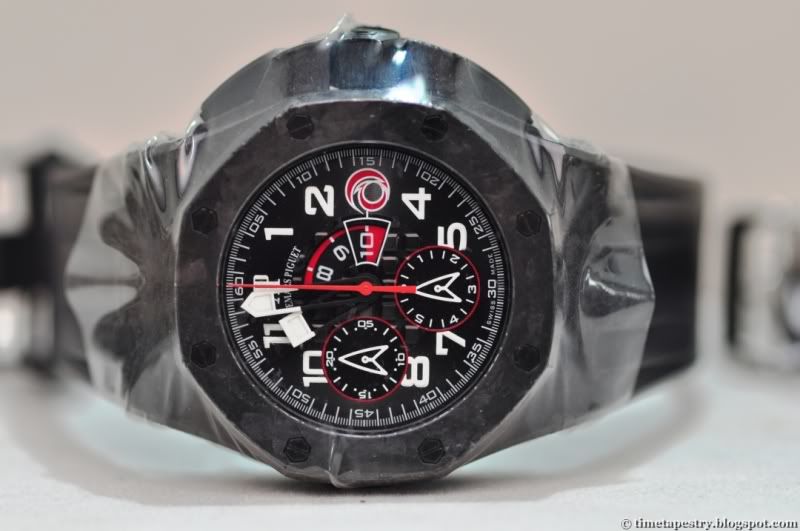 AP Royal Oak Offshore Shaquille O'Neal Limited Edition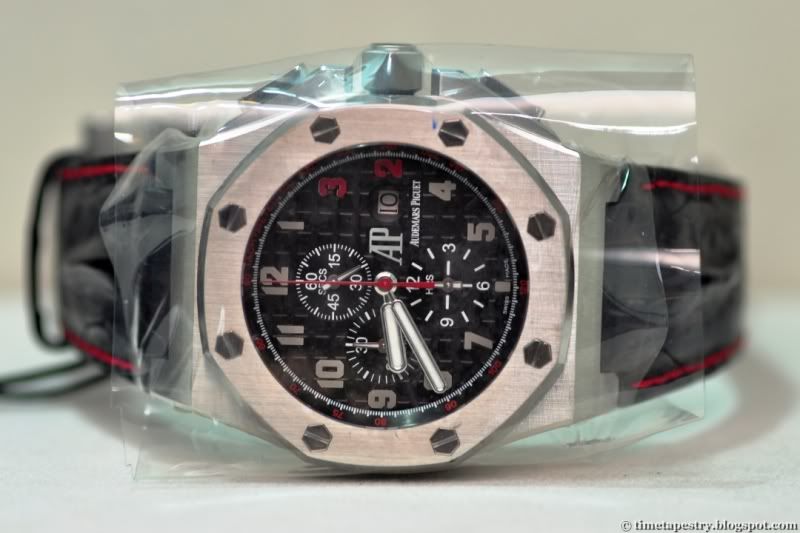 AP ROO Orchard Road La Boutique

AP Rose Gold Rubberclad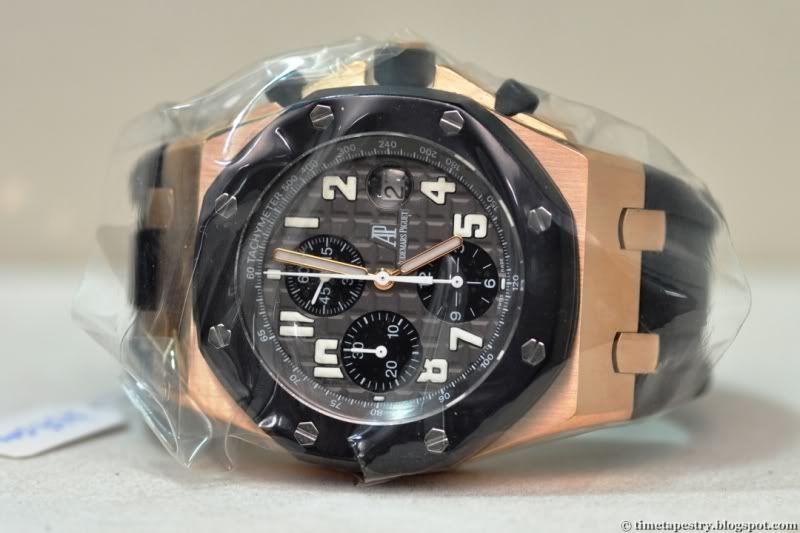 A

Brand New Unworn

Rubens Barichello II Ti... A Grail ROO for many (was once a grail ROO of mine too but no longer as my taste has changed since)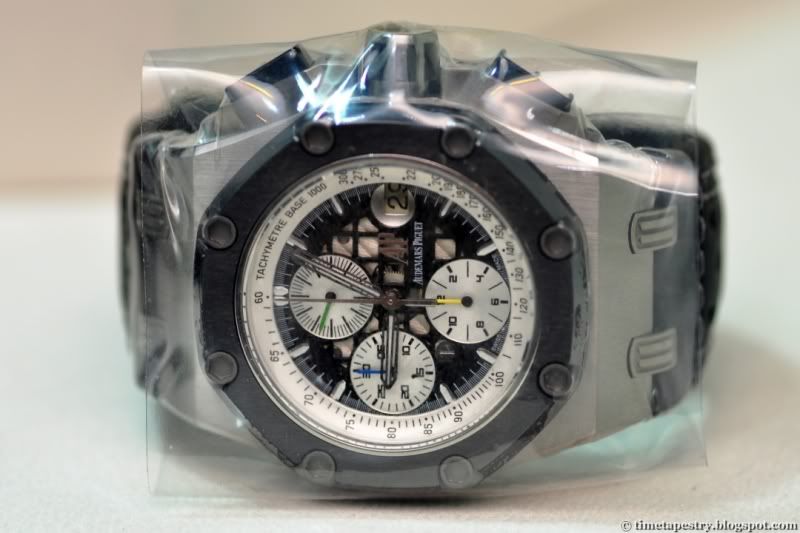 Royal Oak City of Sails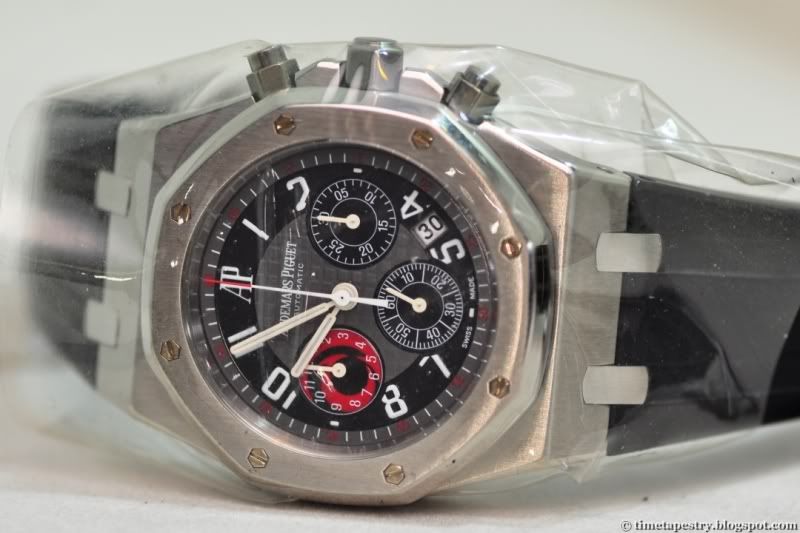 seems i was stuck in front of the Audemars Piguet display :)
there are Pateks too... a PP 5100 and a 5059 and some nautili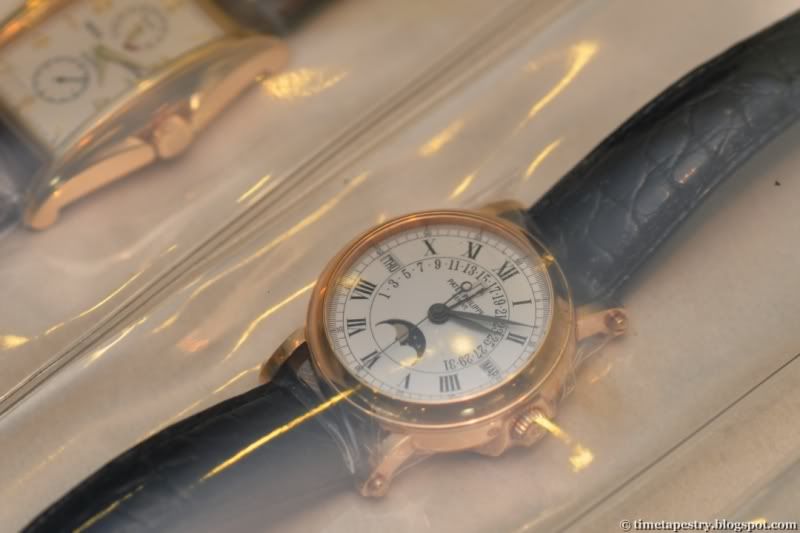 and the said Lange... any Singapore WIS who wants one should go grab it ASAP (after handling my friend's dato loads i know for sure that this is not a watch for me so some lucky WIS out there should head over now! ;)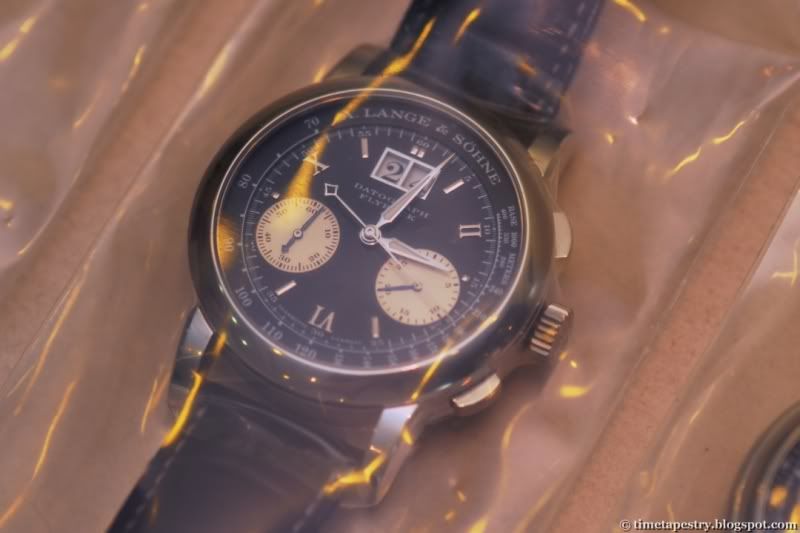 A bit about the owner then...
adrian's a cool chap if you haven't met him before... an entrepreneur and a fair dealer, he started out in 2001 buying over a business and he's been at it since. as noted above, the prices he offers for most pieces are good and more than fair compared to many others. of course don't go in there and lowball the guy, he's fair not stoopid yuh and he knows his business :)
having had a casual chat with him, i think that he started out looking at watches as a business but has grown to appreciate them more and more for their art and value. he personally has a preference for some rarer patek references like the 5970 and the 5070, lemania based pieces, and who can blame him, they are fantastic watches impo. he is also into the sportier watches out there from Rolexes, to APs, to Panerai and such.
a shop with some nice pieces run by a good guy. nuff said... Recommended! :) cheers, raph