"guess who just got back today? Them wild-eyed boys that had been away...But man, I still think them cats are crazy...Spread the word around...Guess who's back in town... i said The boys are back in town... The boys are back in town..." the boyz are back in town by thin lizzy
some IWCs came together at a nice little Japanese restaurant in Wheelock place this week... its a shame that these beautiful dials aren't in the IWC range any longer and that the script has dissapeared from their dials...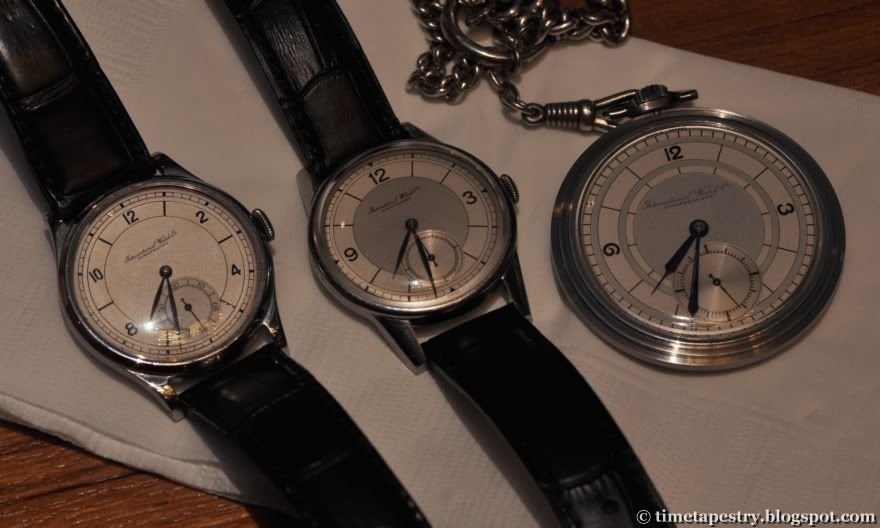 the watch on the left belongs to an IWC expert here on Singapore shores. his dial is a standard color throughout and mine is a two-tone dial where the inner part is a slightly darker shade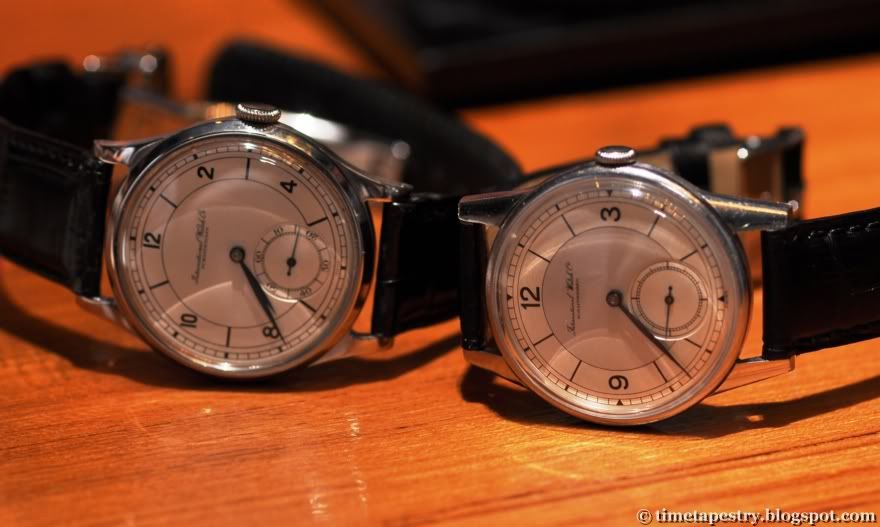 table shot... as can be expected from any proper WIS GTG :) hmm we have some dress watches here... Journe, IWCs, a GP alarm, Lange 1815, a Pam 232 with an IWC pocket watch attachment ;) a fortis flieger and a ulysse nardin... i tot i didn't like all other UNs other than the Freak but this one is mighty nice...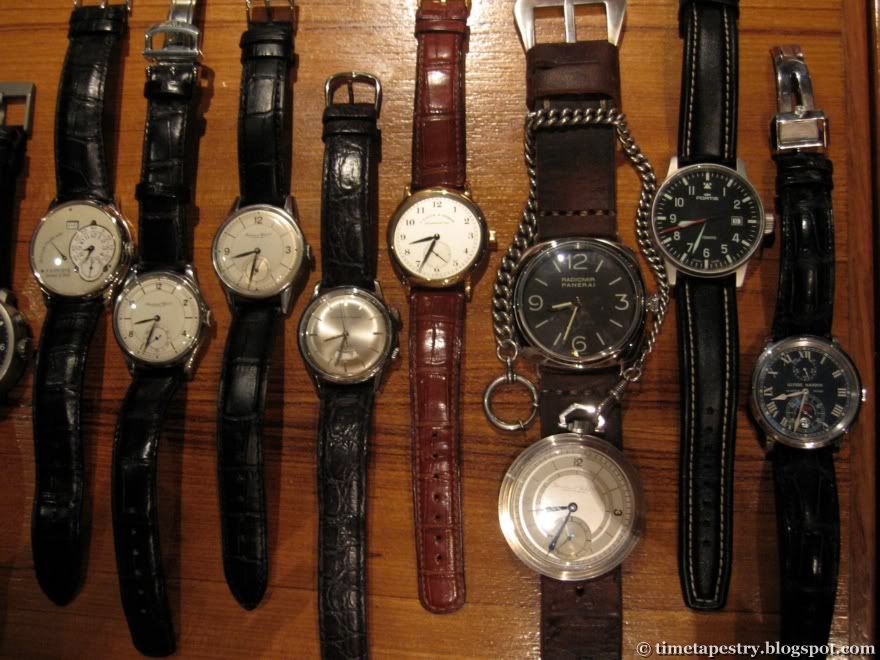 a minty new omega ploprof that was just collected, Rolexes, the king of watches ;) a daytona, an explorer and a gmtIIc... a mighty nice royal oak, the city of sails and a MIH...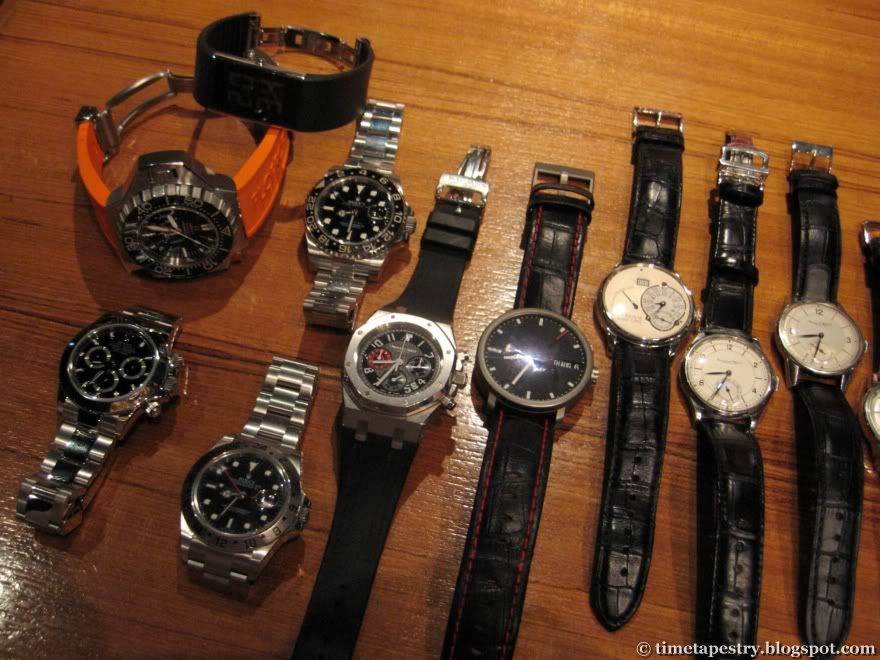 the city of sails one more time...
another look at the very nice UN :)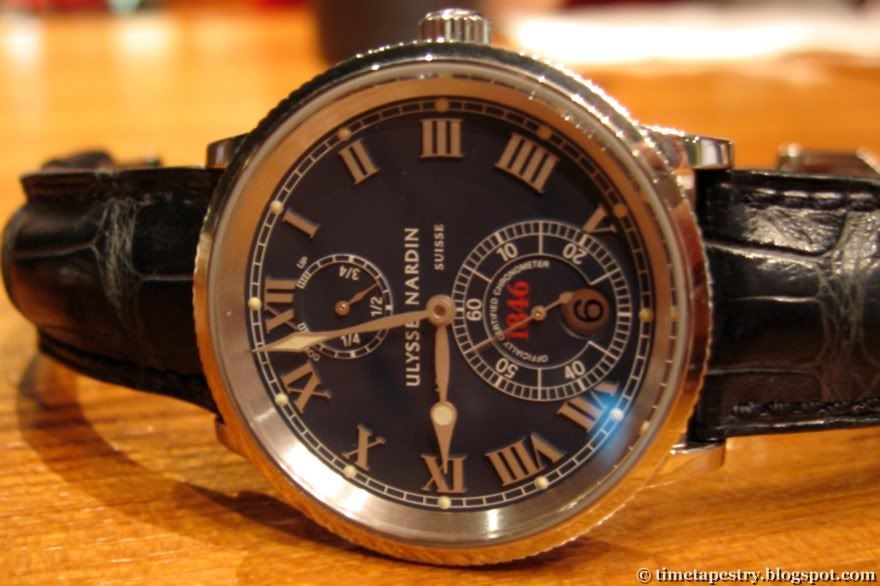 wristshots... whoever said 34mm was too small? :)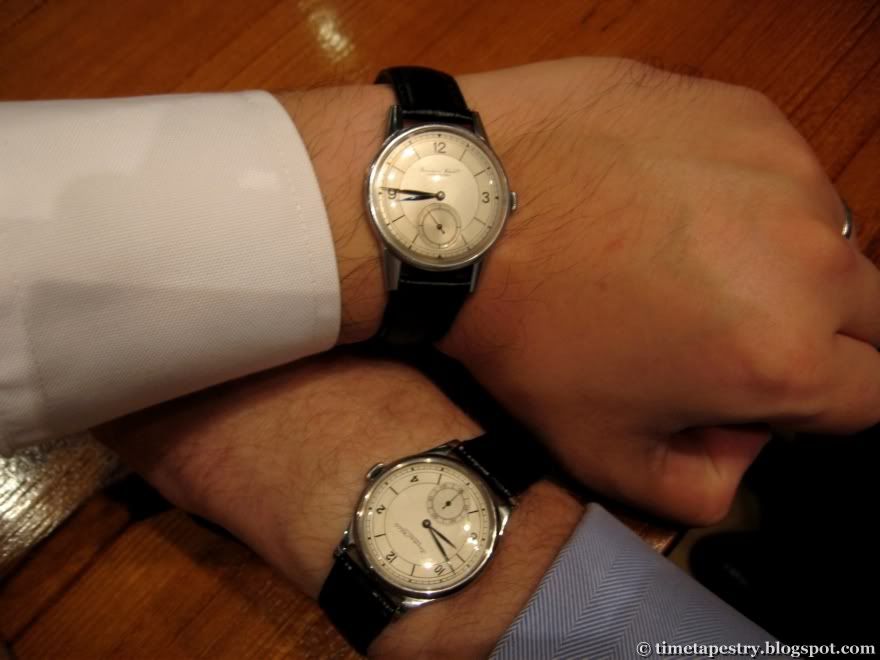 and finally a shot of the boyz... its been awhile since we caught up so this was a very fun and fine nite :)