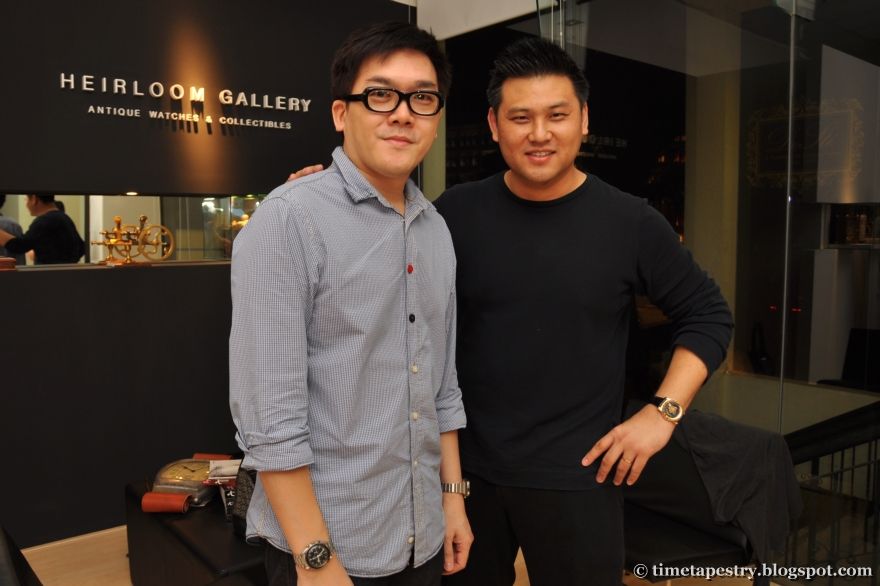 this was a watch that caught my eye last nite... an amazing piece... one like it went for over CHF100k at the omegamania antiquorum auction... over CHF100k!!! damn...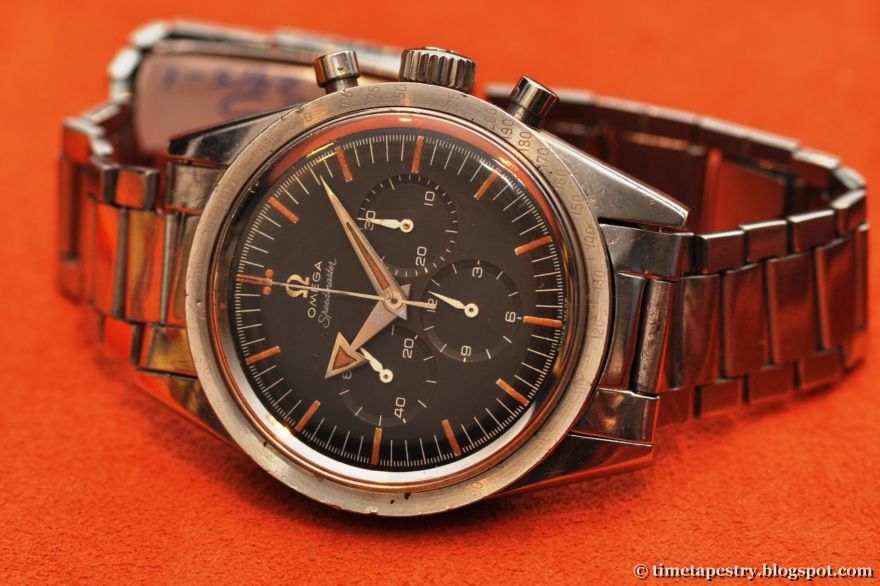 an interesting fun piece. the darth vader. unfortunately its made of tungsten which means its hard but brittle and therefore it chippeth... the force is strong though in this one ;)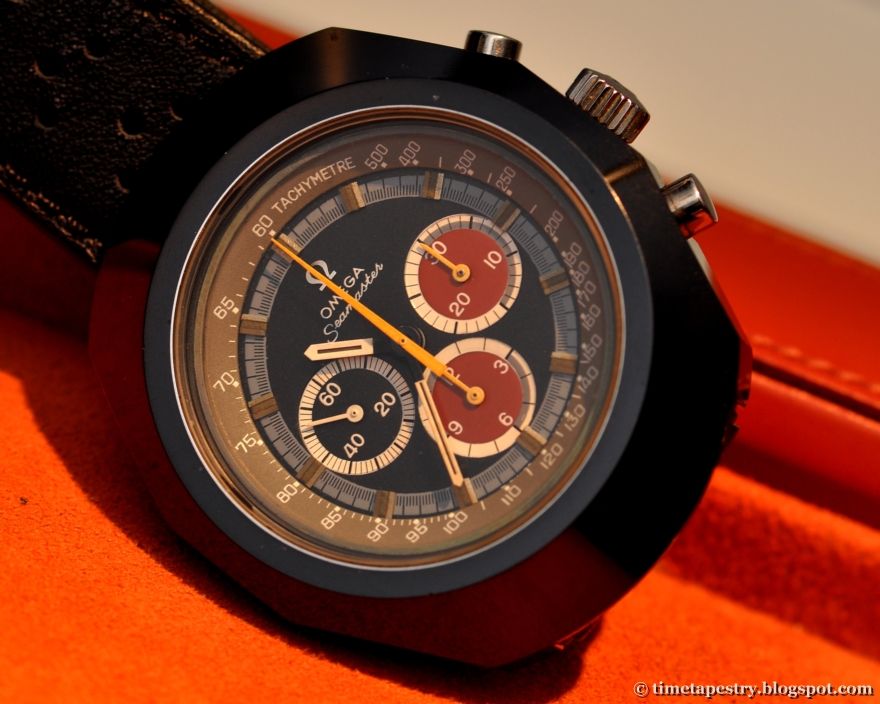 ok to start off proper let me just say that this was a fine gathering of watch lovers to hear a man who knows his vintage watches talk about them, with a focus on the omegas. i would like to say thanks to darth khips and shawn from heirloom gallery for this nite.
if u recall i had recommended shawn from an earlier time
(see the end of this post)
, when I had gotten my Cal 321 speedy from him. it was a pleasure dealing with him then and i would recommend folks to consider him if they were looking to purchase vintage pieces. of course its a business for him but he started as a passionate enthusiast just like us :) Shawn also has the benefit of making his passion his job so he is a blessed man indeed. so onto the nite then... in pictures :)
shawn and darth... apparently a watch swap programme was going on and shawn's beobachtungs-uhr landed on the khip's wrist for an omega!!! damn i was too slow to the draw :(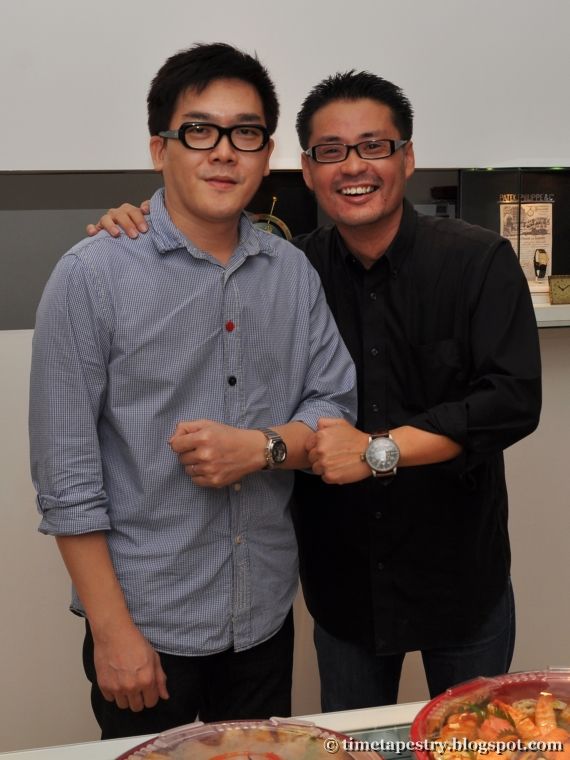 darth also provided the munchies... here with i think the banquet manager from a notable hotel ;) [ kidding of course... a fellow watch enthusiast that i first met in shawn's shop, jason was on hand to help... underdressed as usual ]
well the others got on with the munchies i got busy taking pics around the shop. shawn's shop is a nice reflection of all that he is passionate about. with interesting watch related paraphernalia all about and of course many wonderful watches and interesting clocks...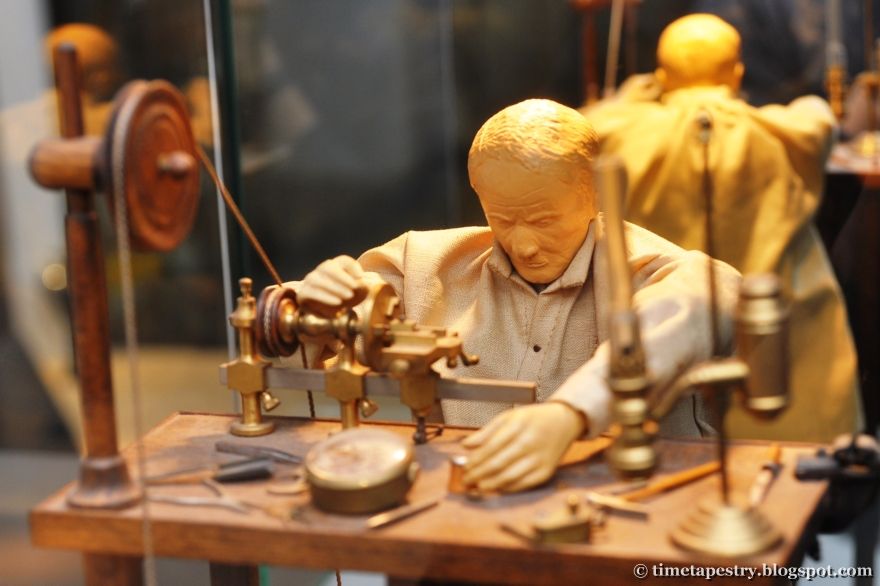 tools of a watchmakers trade... a lathe...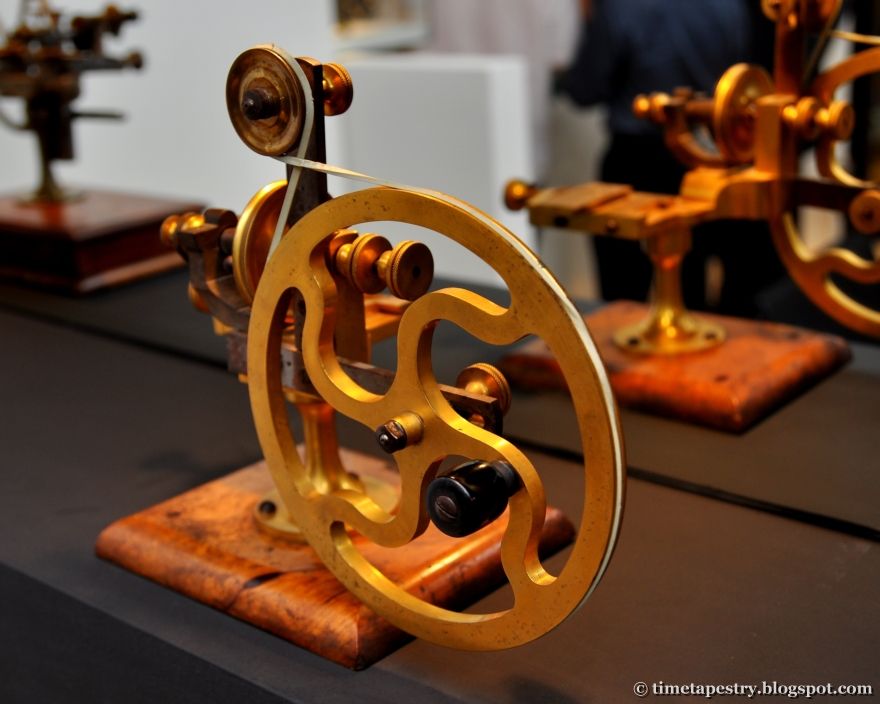 fantastic cloisonne work on this clock which shawn had acquired recently... an exquisite piece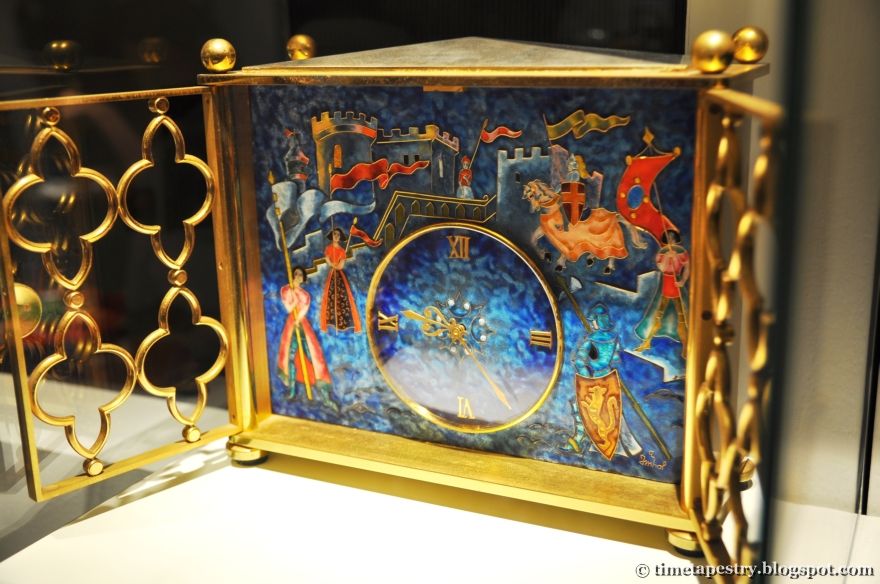 hmm wats a fishbowl doing here? if u know your rolex revolution antiquorum auction, this 'bowl' will not be unfamiliar to u ;)