i had the chance to take pictures of some cool sporty watches recently. the first two shown here i would personally consider to be very very nice watches and it had crossed my mind to buy them during the course of 2009... but a truth can be learnt from looking at them (and others like the PAM 000 Base Logo and Royal Oak 15300...) and that truth is this... there are many many many many nice watches out there and a lot of them would be really nice to have... folks will have different desires/fires burnin in them to acquire these nice watches, but i think whats important is not the acquisition of the many that are nice (based on each individuals preference) but of acquiring the truly special pieces that will hopefully be life long keepers (without much issues hopefully)... that said, i still think all the watches below would look pretty damn good in my watch box and one or 2 may fall in the 'special piece category'... possibly... maybe... :)
royal oak offshore bumblebee... yes its good looking but the downsides? both forged carbon and ceramic chip and there ain't nothin u can do about that... replacing bezels and cases will cost a lot...
[of course you could take care not to chip the ceramic and scratch the forged carbon :)]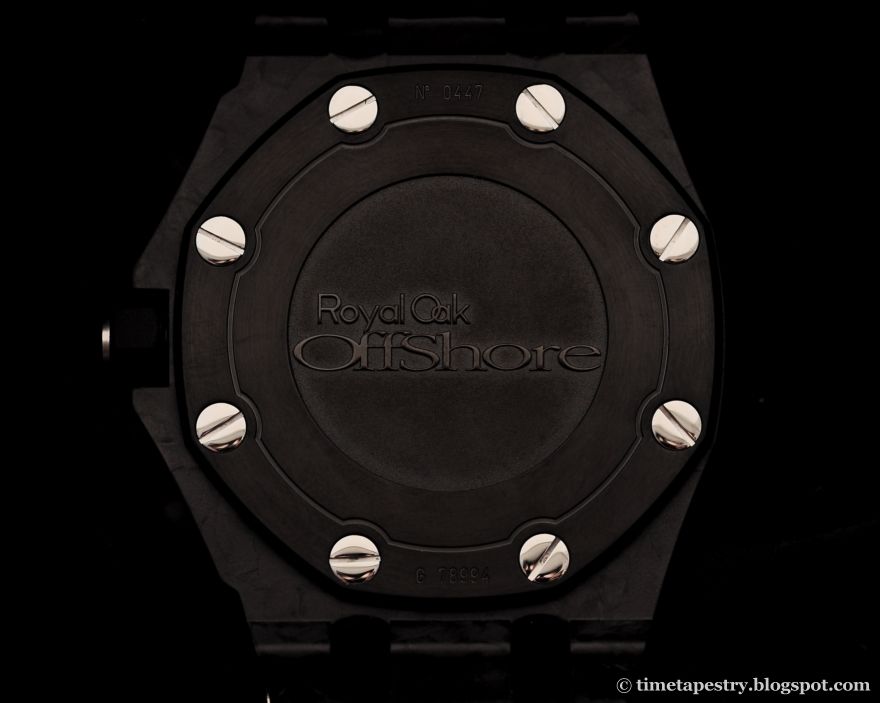 still... its awfully nice... picking up the color scheme from a grail ROO... the end of days...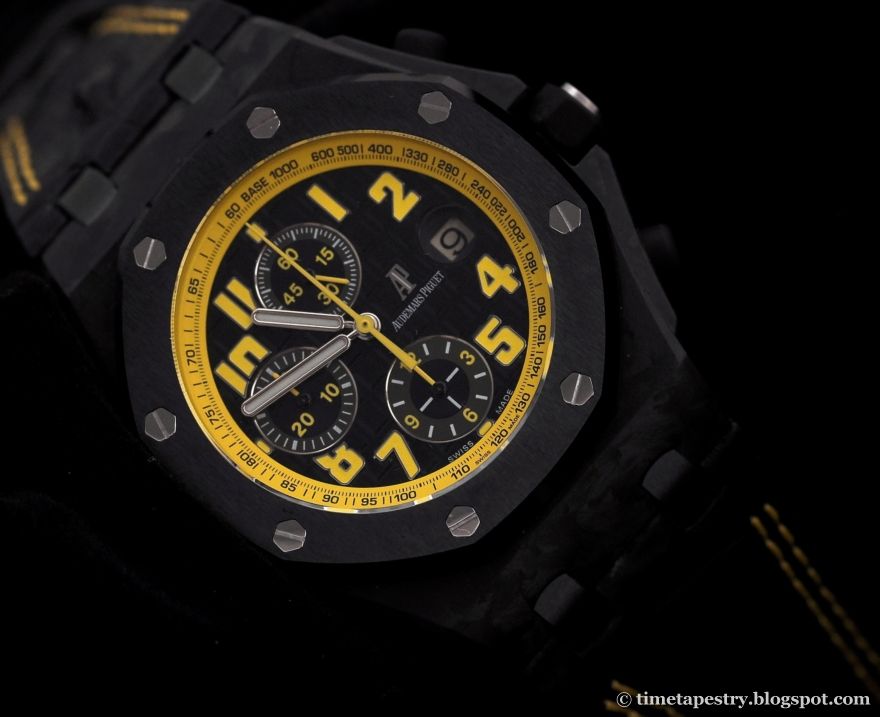 n
ext mr. orange... the orange hand explorer ii... folks didn't really care much for it when it was first launched and it languished in AD's windows... 'languished'!! what a word to use with a watch that has since become much appreciated... with prices rising to over S$20k for some time now...