Brand New U're Retro... Brand New U're Retro... Easily one of the best releases for Baselworld 2010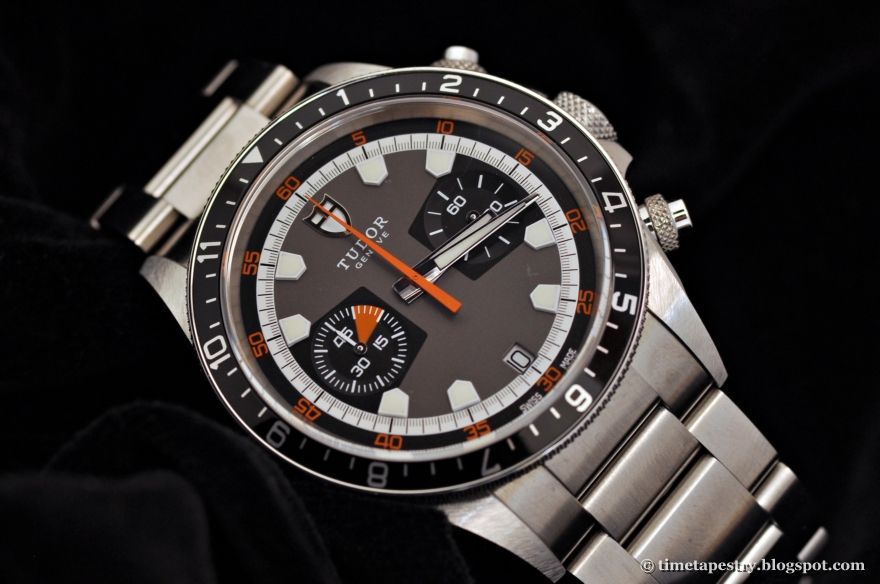 a short personal note:

so i turn 35 today... and my wife has blessed me with a wonderful gift of a much desired timepiece... not just something u walk in to a shop and get mind you (well for now anyways :) as its one of the hottest watches for 2010... the tudor heritage chronograph monte carlo.
35 years... its pretty close to a mid-point in life plus this year also marks a key turning point. i closed one chapter of life yesterday and am looking forward to starting the next soon.
Life is full of surprises, ups and downs and but through this past year i have learnt to come to value certain things more and definitely look to do the right thing for me and my family's future. the recent past also has contributed some important lessons and new insights in both my personal and professional life and also in my relationship with my God. ok enuff of all that and to a review proper :)



baselworld 2010... a star of the show (for me at least)



something happened earlier this year at the basel watch fair... the buzz wasn't around the other fancy booths of the big brands with super huge marketing budgets and not even around the rolex display... the interest though was centred on the two new chronos that were shown to the world by a company owned by them.

the design is an evolution of the much desired vintage oysterdate chrono that most refer to as the monte carlo. any vintage rolex lover worth his salt knows this is a prized piece to have with its distinctive dials and colors. so the new monte carlo has landed and it is

DA BOMB!!!
some Tudor history:
Founded in 1906 and sold to Hans Wilsdorf, owner of Rolex in 1936. Many early watches had Rolex oyster cases and bracelets.
wristshot... camera loves watch... wrist loves watch :)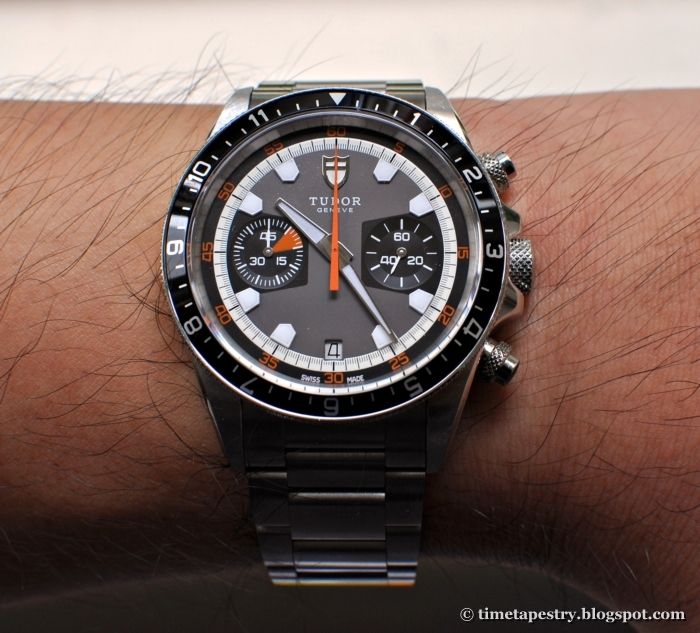 tudor delivered this one-two punch in the sub-CHF5000 price range which is significant
.[Singapore list price is S$5,671 (or $5.3k + 7% GST... damn that GST), i think in switzerland its goin for CHF4200, In Australia its AUD5.3k. No US list as they do not distribute in US.]
this watch eats up the competition in this range and can knockout some of the ones above it. just a very strong desirability at its price and value point. for some who were fearful of getting into vintage rolex not knowing what you're gonna get with all the mixed up dial swops and movement exchanges and missing box and papers and questionable provenance and dodgy everything, this is a possible answer. hot vintage looks without any possible pain from going vintage.
Note:
The S$4-5+k range is a very important one as its the kinda range that
(a) some partners budget to buy a nice gift for their man eg. as an engagement present to make up for the rock the guy got as an engagement ring, a present for an occasion (eg. anniversary, birthday etc)
(b) folks who just start working for awhile and are looking to buy their first 'real' watch
two of the best modern watches in the sub US$5k range... both are keepers more so than all other watches in my small collection, for sentimental reasons :)
one more shot of my first real watch :)
two versions were introduced. the black glossy dial which is more modern-ish looking and the matte grey dial which is all vintage loveliness. my sense is that most vintage rolex/tudor lovers will gravitate to the grey dial and more younger folks will be more keen on the black dials (just a BIG generalisation which may be totally off :)
at this price point, it and the submariner shown in this post are at the top of the
'to buy' list i would give to anyone looking for a brand new sub-S$6k watch.
omega speedmaster, tag heuer gulf monaco, iwc eta based chronos - pilots and portuguese, panerai 000 base logo are some of the others to note.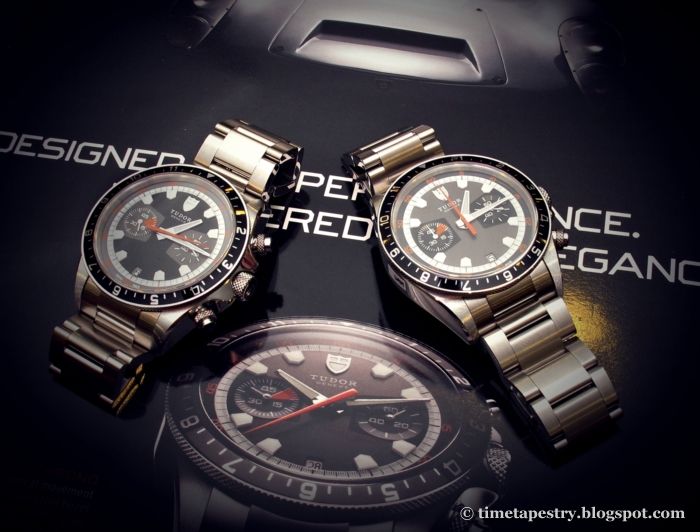 grey sub-dials on black... the black dial is more glossy and the grey one is matte...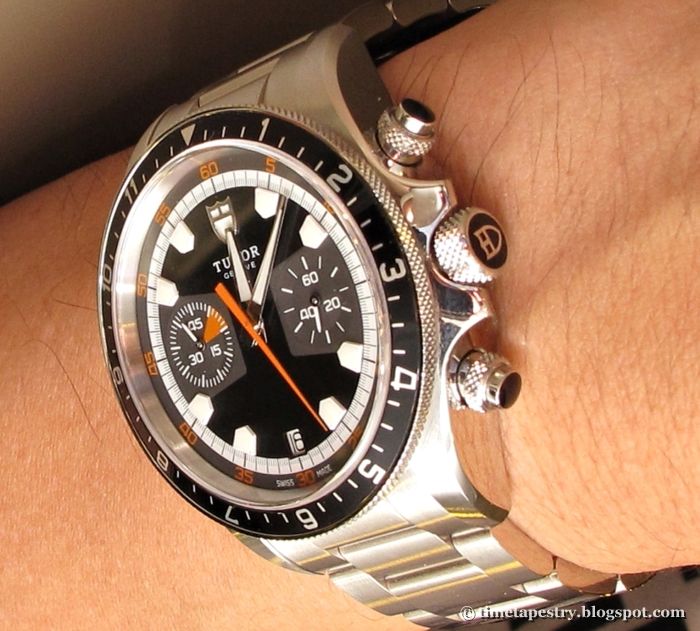 what I like about it
- very well made case and bracelet and clasp. solid and substantial feel to it. pushers are cool and the finishing of the case excellent.
- i like the fact that theres no bubble/cyclops over the date on the sapphire as i am no fan of it.
- the dial is gorgeous...
- the size at 42mm and 22mm lug width is perfect and somehow it even sits well with my thin wristed friends
- AR coating on the inner crystal only which means one doesn't have to deal with scratches or clouding to AR outside of it coz theres none...
- crown and chrono pushers sit on the same plane (not that it matters to me) and no digging of them into the wrist
i like the knurling and the case is wonderfully made... check out them lines...
luminous beings are we
enameled tops for the pushers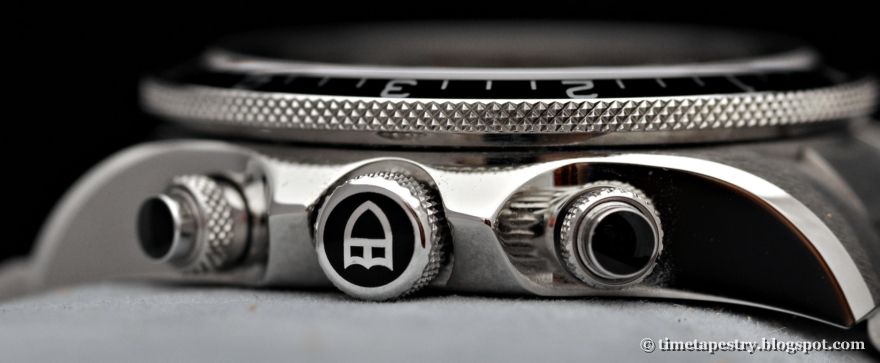 what i don't like about it so much (but this is nitpickin yuh)


- the bezel shows 1-12 gradations, a tachy bezel with units per hour may have been more suited... not 100% sure until i see it realised though as it may make it too busy...
- the nato strap is similar to other nato straps but the ones i put on my 14060M submariner were thin and that was fine because the Sub wasn't real heavy and all, but this watch is pretty substantial and it should have come with a zulu strap(which is thicker) with the same color pattern... and uhm thats it ;)
with tachymetre bezel... hmm it may work better...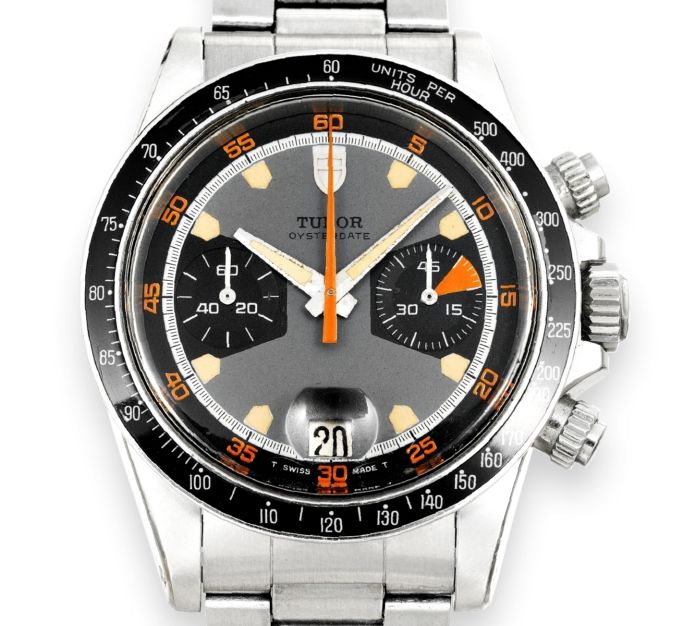 quick fact:
they called the 1st gen the home plate as well cause of the baseball home plate shaped indices. this version the 70330 resembles the 1st gen monte carlos the most with the home place indices. the bezel is different though
and the stuff that some may care about that i don't care about
- its an ETA 2892 with a Dubois Depraz chrono module on it and some wish it was integrated. (hey the DD chrono modules work for the AP ROO ok ;) and the ETA 2892 is a workhorse i tells yer. and honestly RSC will be servicing it and will do a bang up job so why moan?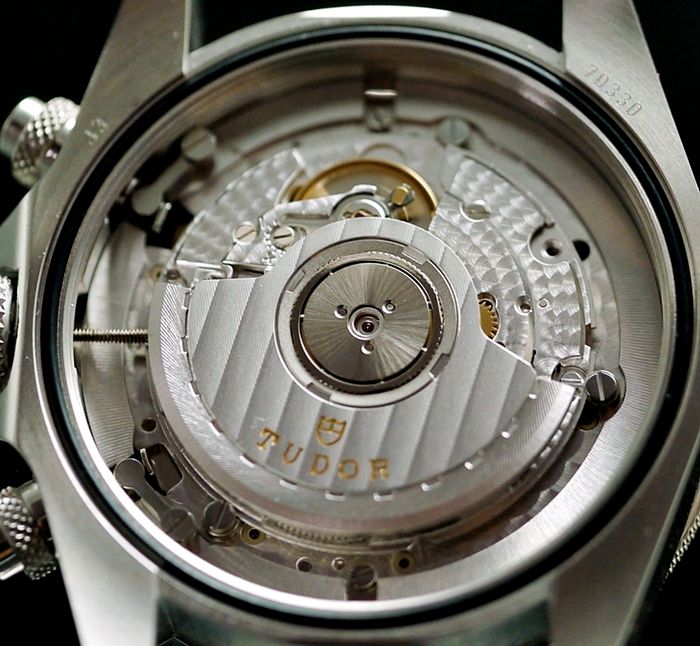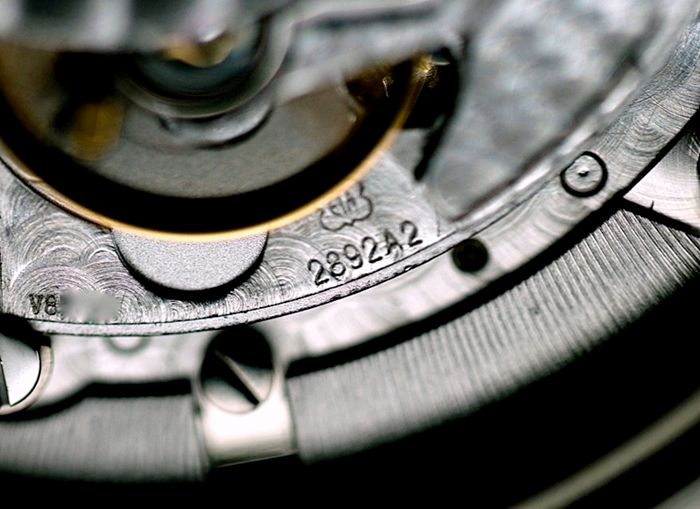 movement images from user 'AddictX' timezone.com
what happens after the novelty wears off from being one of the first couple of folks in the world to get these? or after it becomes more... how should i put it... common ;)
i realise i have a head for remembering useless information but i forgot the rest of this movie except this one scene and even then the words i remember may be somewhat off (which doesnt really matter as i like it this way more) but here goes... a movie with sean young and gil grissom, i mean will petersen. 2 guys at the party spot sean walking by...
Guy A:
Now that... is a gorgeous woman.
Guy B:
Ah (dismissively)... you take away the make up, take away the fancy clothes and what do u have?
Guy A:
Gorgeous Naked Woman...
Now how can u disagree with that? :) ok so the point i was trying to make is this. after the 'its so cool i got it first before so many others and there are sooo few of them around' aura has faded, u will be left with a gorgeous watch and that is no bad thing :)
Note:
the earliest delivery i have seen is Jun in other markets. for Singapore the earliest deliveries was in early Sep this year.
Features:
- Homeplate style indices similar to the first generation Monte Carlo dial
- Rotatable bezel which can be used as a 2nd timezone reference - read the hour off the bezel indicator and minute as per normal
- Unique 45-minute counter
- ETA 2892 movement with a Dubois Depraz chrono module
- 42mm (without the crown), lug width 22mm and 50mm lug to lug length
- Knurled winding crown and enamelled screw pushers
- No Cyclops – Yes!!
- Automatic two register chrono with date at 6 o'clock
- Steel Oyster bracelet and inter-changeable NATO nylon strap
quick factiod 2:
the car in the ads is a rare Porsche 910 aka Carrera 10. Only 15 of them were made in 1966/67. the dude in the pic is tim wheatley and other than modelling the watch i uhm know absolutely nothing about him :)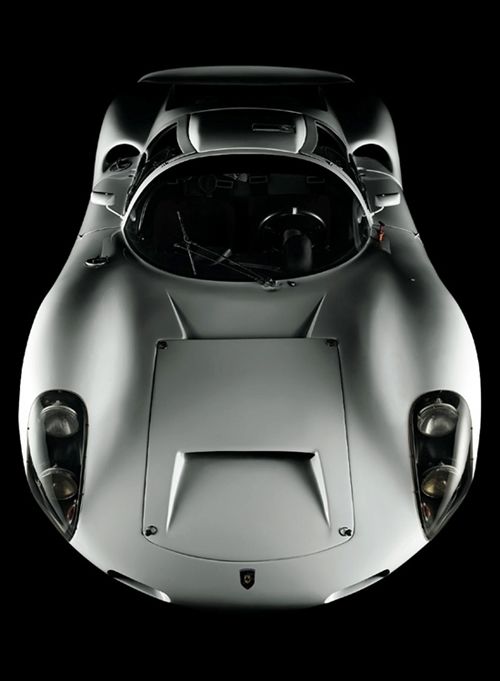 but it goes well with other car makes too yuh ;)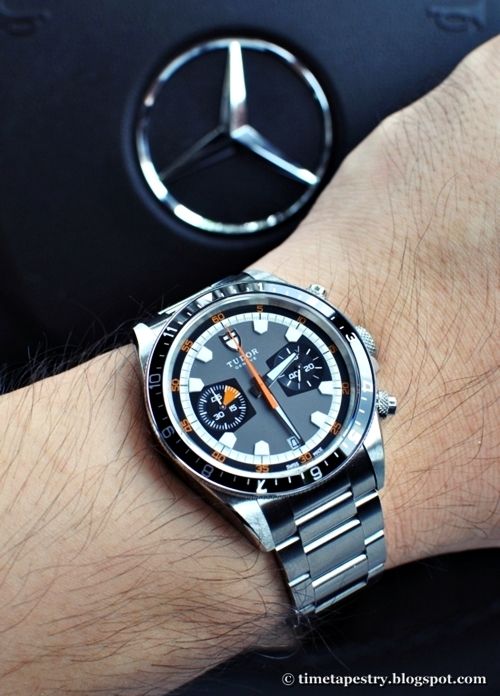 Home plate? more like Home Run ;)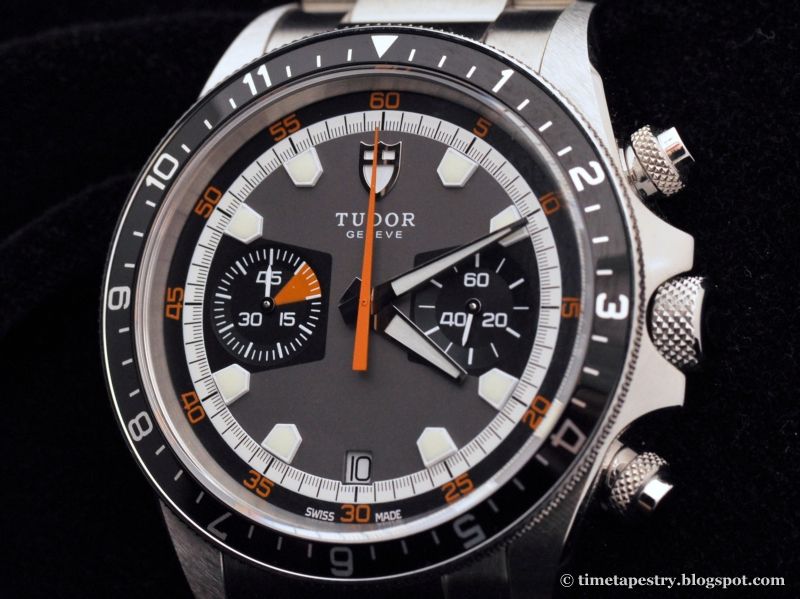 what does it mean for the vintage tudor monte carlos then?
1st auction since it started really hitting the markets is the antiquorum auction on sep 15 and in this auction lots 294 and 295 were the heritage chrono and 296 the vintage oysterdate chrono...
and the results are as follows
294 - new MC Black dial - estimate US$3-5k -
Sold at US$4250 ~ S$5700
295 - new MC Grey dial - estimate US$3-5k -
Sold at
US$4500 ~ S$6050
296 - old MC Ref 7032 with homeplate indices -
estimate US$6-10k -
Sold at US$19375
* Note all prices include 20% buyers premium
so what do the results mean?
the new monte carlos are selling for about list as the folks in US figure they can travel out to get it at list (over time) so why pay more?
the vintage price is still healthy which is a good thing :)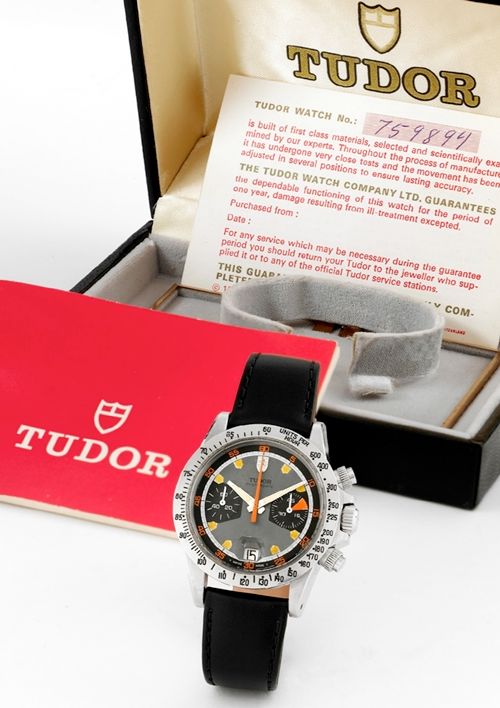 image courtesy of antiquorum.com

now how about 'em heritage snowflake submariners? hmmm :)
vintage-y lookin super luminova a la panerai may work better though