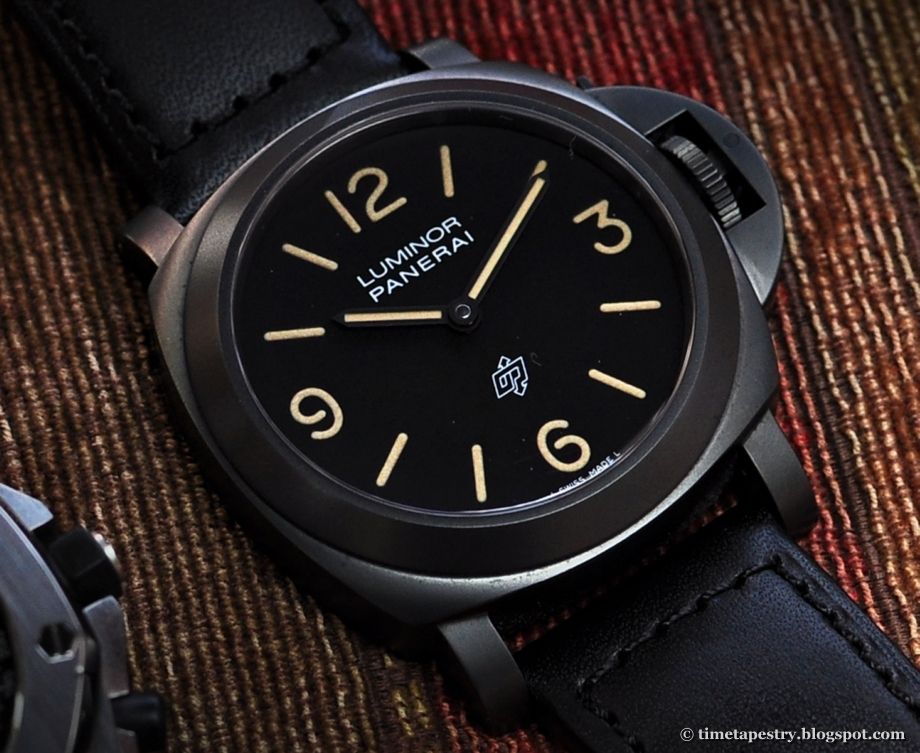 first off, the watch belongs to a mate of mine who's a blue blooded paneristi... you've got to be to get one of these u see ;) [i raved about it when it was first launched here] so heres my quick take on the watch having had a look at it in the metal for an hour or so...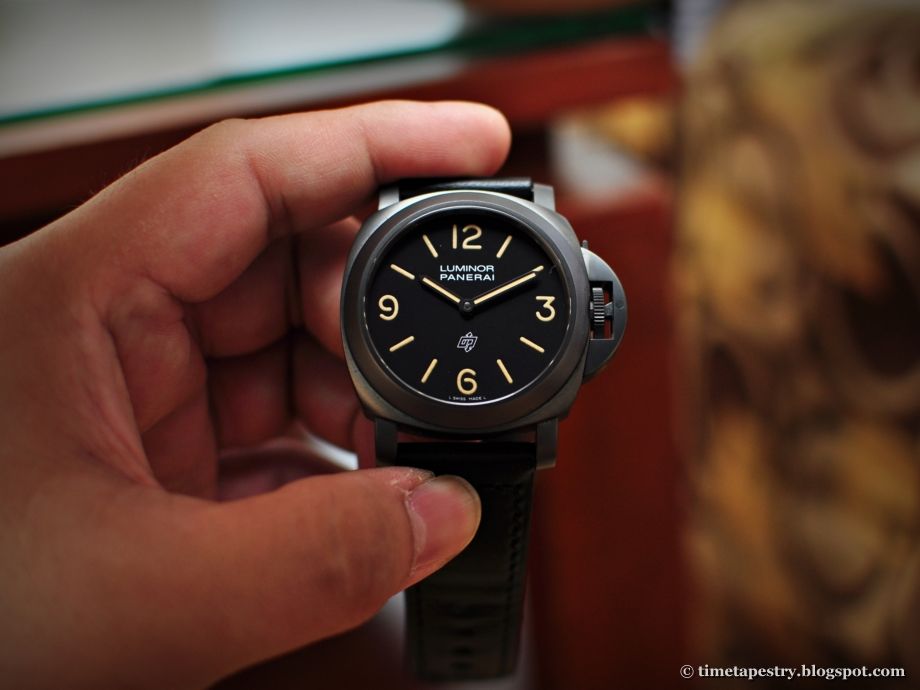 its a great deal at US$6.7k but more than US$15k for it is a mistake. the reasoning is this. u can get the older panerai watches with real aged tritium dials in the teens so those would win out over this. the faux aged tritium lume thing is kinda like a hookers fake smile. it looks kinda nice and inviting... and it looks kinda real but deep down you know it ain't really so... but one thing i must say though (not that my pics did it any justice) it does photograph really well :)


it does also look really good on it's owner's wrist... not so for my 7+inch wrist, it looks a bit small-ish somehow (could be the pvd case and black dial that maketh watches look small... i think my destiny lies in its larger sized brethen... (looking forward to owning a 47mm PAM in my future :)

the thing is it was supposed to go to true fans of the brand on the paneristi site but some pieces got flipped... some say for over US$20k and one at US$30k... i think that some people just have too much money (and of course i do wish i was one of em ;) but even if i were to have US$30k to spend on pams, i would probably get a real tritium dial older pam luminor and another one or 2 modern pams for that amount if i were not bestowed the 360 at its original price....


so to conclude, for me, those who got it at list got a great deal and those willing to pay multiples for it should look to the current extensive range for options or some of the great 2011 releases