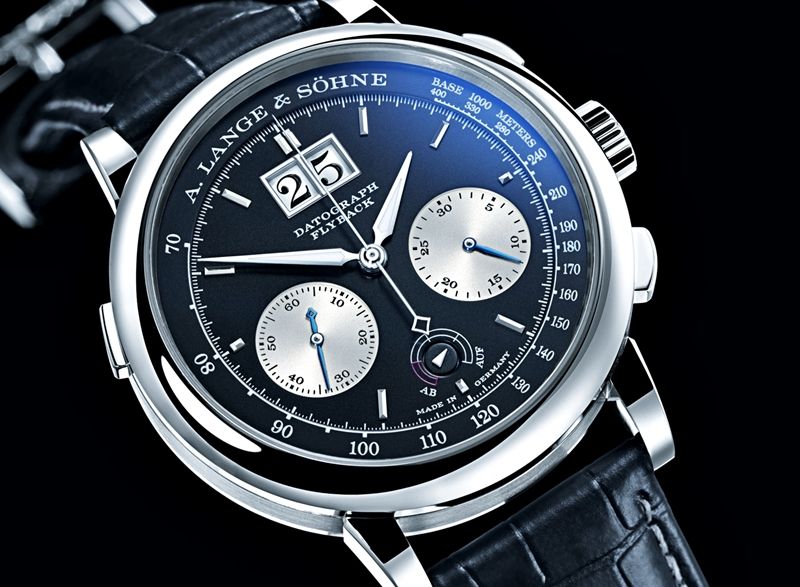 So thoughts? It's better that they increased the diameter to 41mm as it was a bit thick for 39mm. at the same time though, they didn't make it any thinner so its gone from 12.8 to 13.1 which isn't much but i'd have to feel it in the metal to see if it feels proportionate or a tuna can. weight distribution while it sits on a wrist may be a consideration too. the original felt like a plat ingot on the wrist at times.
AB/AUF = Down/up = power reserve(PR) is upped from 38 hours to 60 hours and there is a new power reserve indicator at the 6 o'clock position which wasn't there on the original. i like more PR, the new PR indicator is a question mark still, especially the red on the dial... the roman numerals II, VI, X on the original are gone which visually makes me feel the new dial is a bit more sparse where my mind believes these romans to be, being used to seeing the original, but if i only saw this watch by itself and not do a side by side i would say this dial is cleaner, less 'packed' in a sense. oh and the date display has been increased by 4% :) its still a flyback and maintains most of the aesthetic cues of the original which means its a very handsome piece.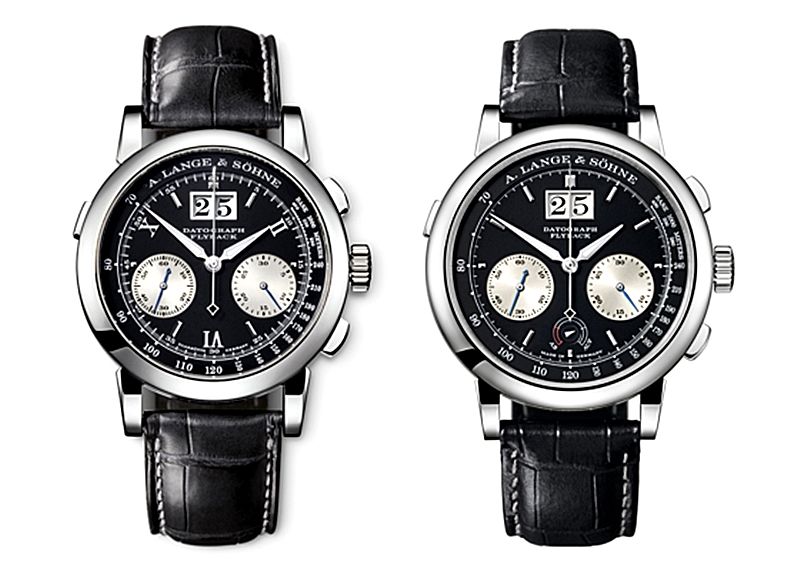 what u can be assured of too is the extremely fine finishing from Lange, probably the best movement finishing in a production watch, gorgeous multi-layered movement in German silver, the chaton settings, similar as the original with added PR stuff of course.
for this watch lover, the original will always have an important place, being birthed in 1999 and under the watchful gaze of Gunter Blumlein but this new datograph is a great evolution of the piece and both are wonderful and worthwhile acquisitions in any fine watch collection. if u can't get both it might come down to size(relative to your wrist size), price(a factor since u can't get both. the old can be had for below S$50k for the plat. not sure about the new ones pricing as yet), and feel of both on your wrist and how u feel with them on. i hope to do an in the metal review in time, the only issue i think is that i may not want to give the watch back if i have it in my hands ;) cheers


i have some live original dato pics here