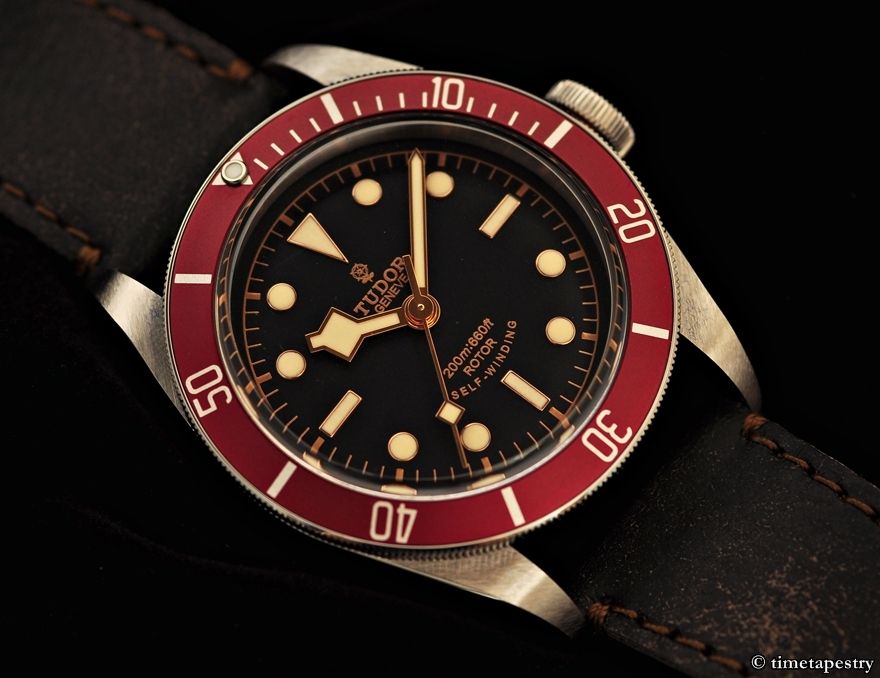 yup i've gone and done it again... another watch purchase after effectively poisoning myself ( i blame my mate for poisoning me with his watch too. see blog post from not so long ago LINK) other than the fact that this watch looks absolutely fantastic and gorgeous in pics and in the metal, it (and several other similar veined watches) has something going for it. vintage looks without vintage shortfalls...what do i mean?
One of 2011s best watch and one of 2012s best watch :) new vintage-y looking classics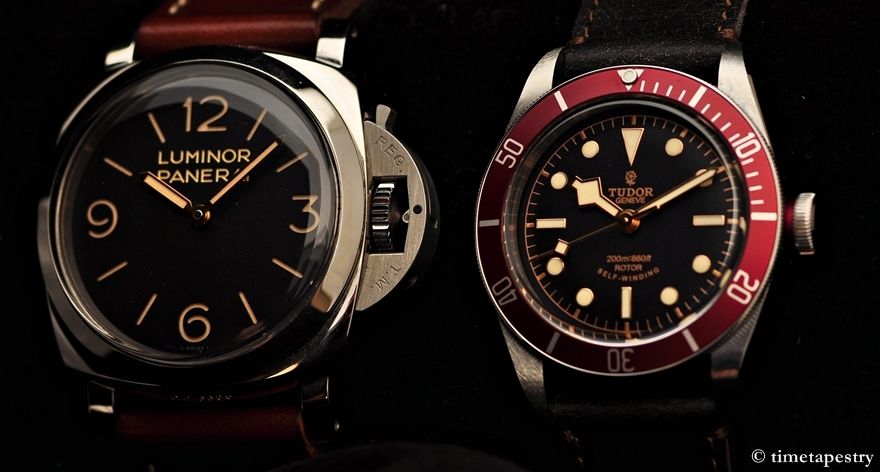 when buying vintage watches, prospective buyers could have some of the following concerns
- authenticity and provenance: is everything right for that watch? case, dial, hands etc. watches deteriorate over time and things might get changed up. service dials or dial swaps with models from around the same time. same for the hands, bezels, buckle from another timepiece, reconditioned dials and cases etc etc etc
some folks may also be resistant to buying second hand items as well as they may have superstitions on lingering stuff. i'm not superstitious myself but some may have concerns.
when you buy new, you get a brand new watch from the manufacturer, boxes and papers and you know nothin's been messed around with it(at least for the most part).
- condition: is their pitting in the case, is there excessive corrosion for the steel cases especially below and around the screw back portion? dings, scratches etc. has it been over-polished, refinished to the point that it's lost a lot of metal already? edges not sharp enough, finishing not as good as original. water resistance not anywhere near to what is stated on it.
- servicing: may cost a fair bit to service or harder to find servicers(for some vintage brands) and have shorter service intervals to keep it going longer. official service centres may take them in and say they have to send it back to switzerland to service. or that they may or will have to change out the dial and hands etc which will illicit a "HELL NO" response from any vintage watch lover.
ok but enough on that... let's come to how i came to acquire it. for folks who want to get one, i have heard of switzerland/eurozone and australia(possibly) having reasonable deals(i am not 100% sure of which markets its cheaper in though yuh). for me in Singapore then, it's to get it through folks who can obtain it from outside of Sg for less and bring it back here to sell with a little markup. in Singapore, i understand that authorised dealers are asking for retail price for them. so S$4550 for the bracelet and S$4130 for the leather strap version. I heard that at one point they were offered at 5% discount but that dried up quickly due to current demand vs supply. as more come to market, discounts may come back in time but they aren't there for now. anyway we're not talking a whole lot of $ yuh, it's a very well priced watch as it is.
unboxing pics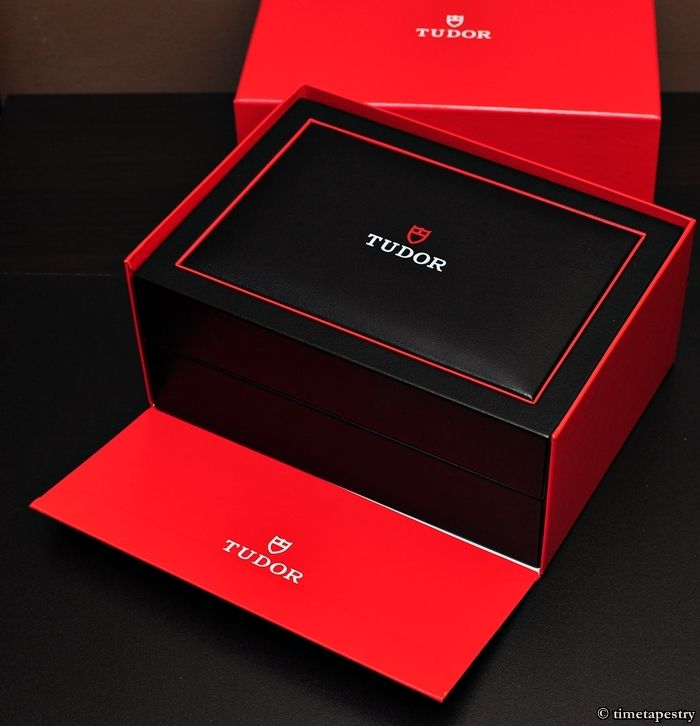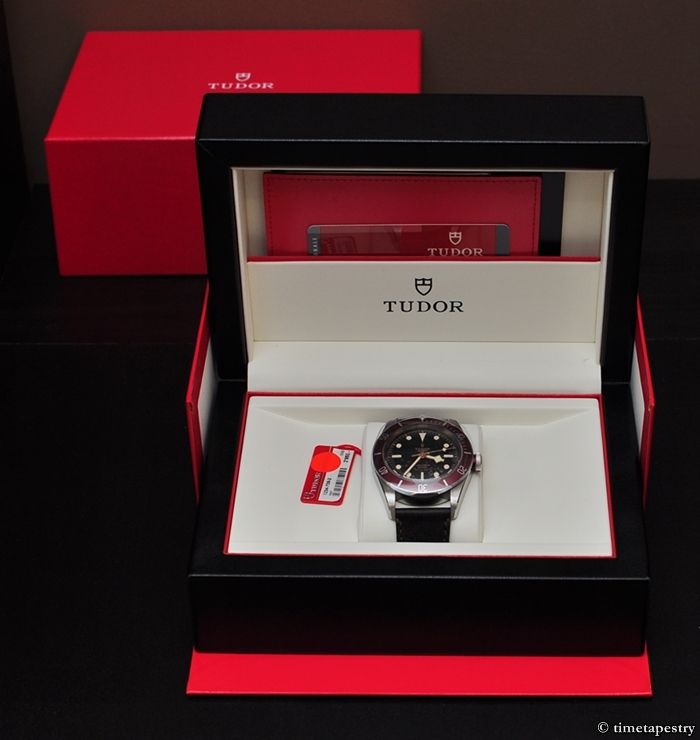 deployant clasp and caseback...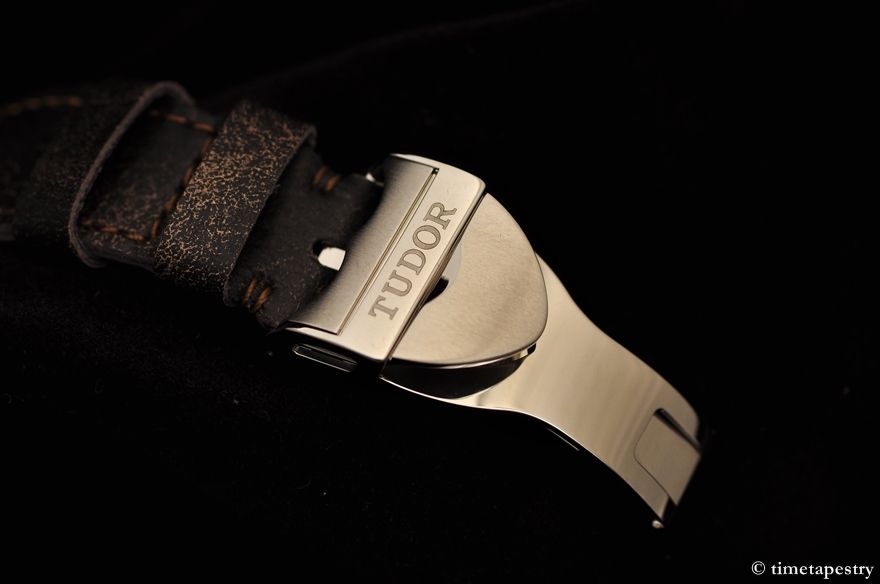 kinda makes me think of a dragon...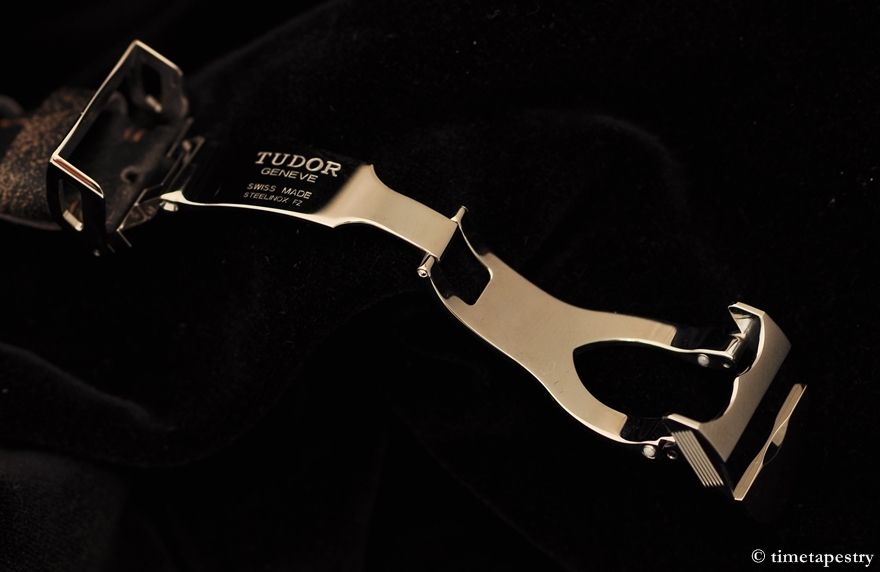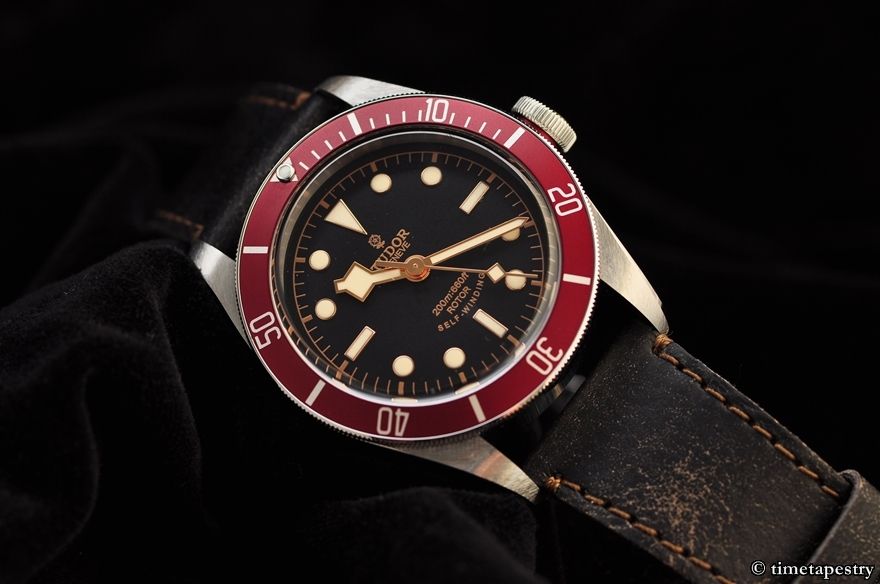 and it goes on the wrist... happiness is a warm dial ;)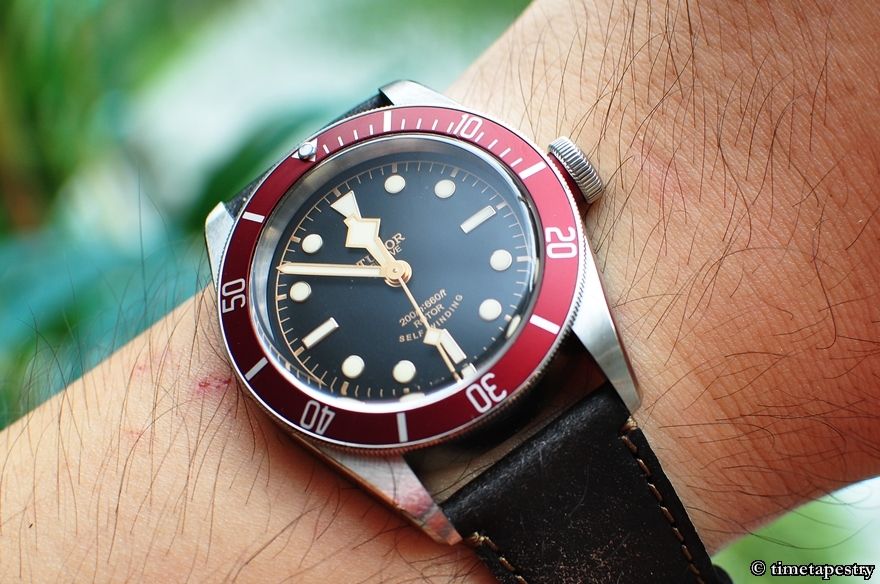 the tudor machinery churning out classics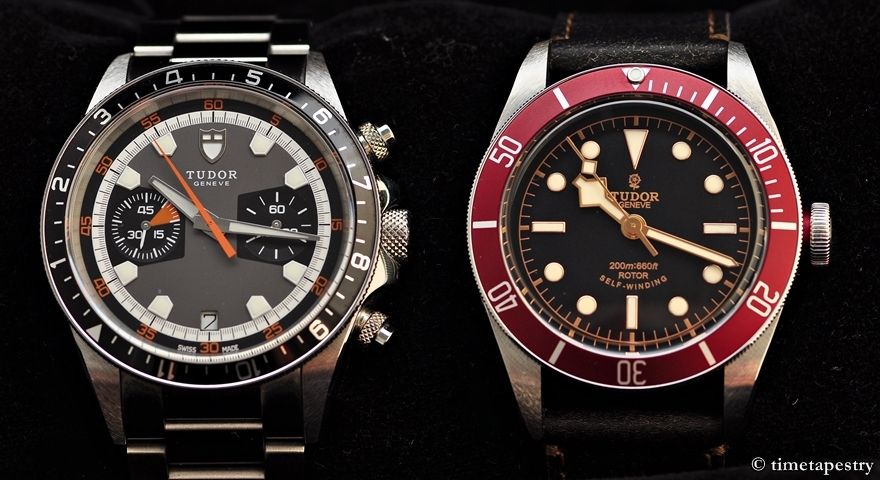 some naysayers say the tudor heritage chrono was hot and then was not. but to this watch lover, it was hot and it still remains a classic chrono sports watch that will remain just that.
with the black bay, my view is that Tudor has really done it again and come out with another instant classic which is no easy feat. easily the best bang for buck watch from a brand with legitimacy and an undoubted star of basel 2012 and rightly so.
that's it for this quickie review... loving it on the wrist as i type this :)
cheers, raph