if u came by to read about lux timepieces, skip this post :)

a chap posed the question to me recently, what are you passionate about these days?

i think i will always have a love for great/fine/fun/kicka$$ timepieces but my focuses right now are on my family, particularly my son who has a high functioning form of autism. the challenges my wife and i have with raising him are significant(parents who have survived meltdowns will understand but of course there are other behavioral challenges) but we do our best for him. i can have diversions but not ultra costly ones like lux watches are as a lot of my income goes to his therapy sessions, schooling and family... time spent with my family is also the priority outside of my work.

a happy mome

nt

at my son's 6th birthday party :)
next up is my passion for vinyl a

rt... a

less costly but still slightly pricey diversion... other than low cost watches i may purchase time to time(read gsh

ock)

, from posts before you may know that i love star wars[i have also recently gone slightly lego star wars crazy] and i also do love the work of kaws aka brian donnelly. so when kaws drops Japan exclusive star wars figures, even though its a biznatch to get them... i kinda gotta get all of them :) fett retailed for like maybe above S$300(sold out immediately ~ long queues and raffle tickets and lots of flippers) if you picked them up from original fake shop

in person in Japan but cost over S$1k on the market now

.

the fett is probably the la

st

release Original Fake Star Wars release as they are closing,

it wa

s sold

early this year and it is an amazing piece. this stuff RESONATES with me

:)
wonderful details and colors... great battle damage

on the helmet and bones...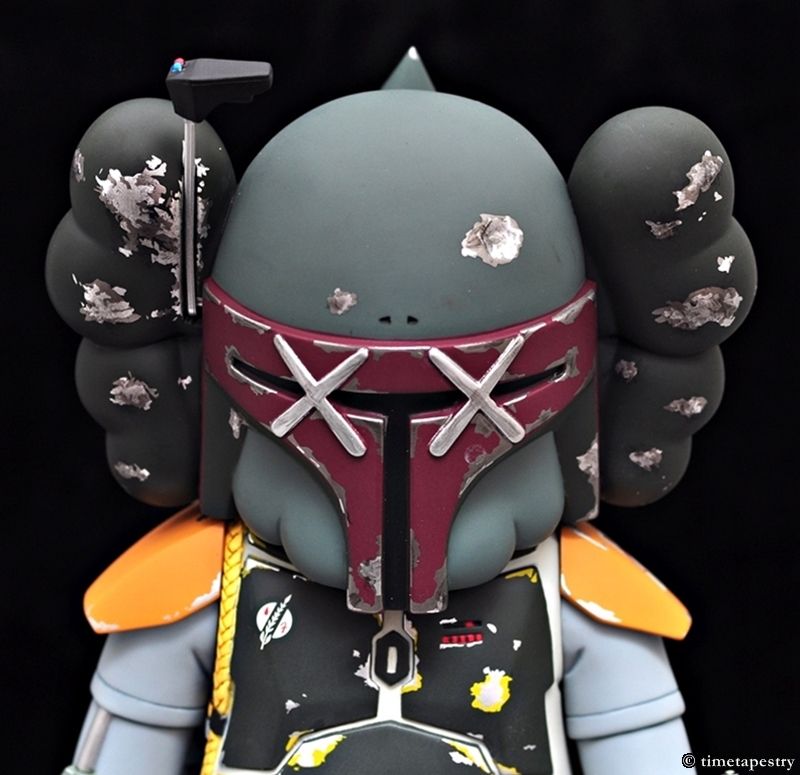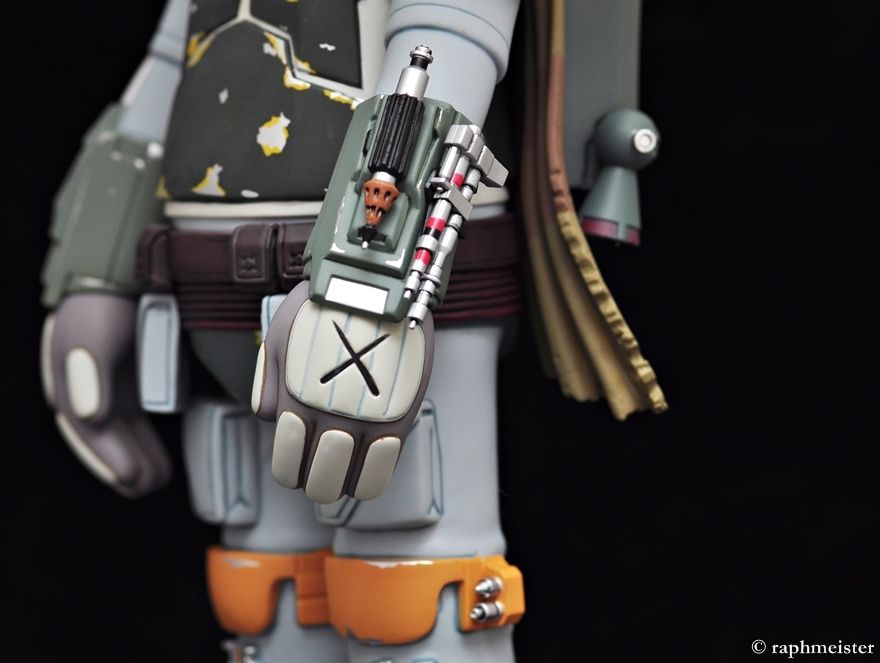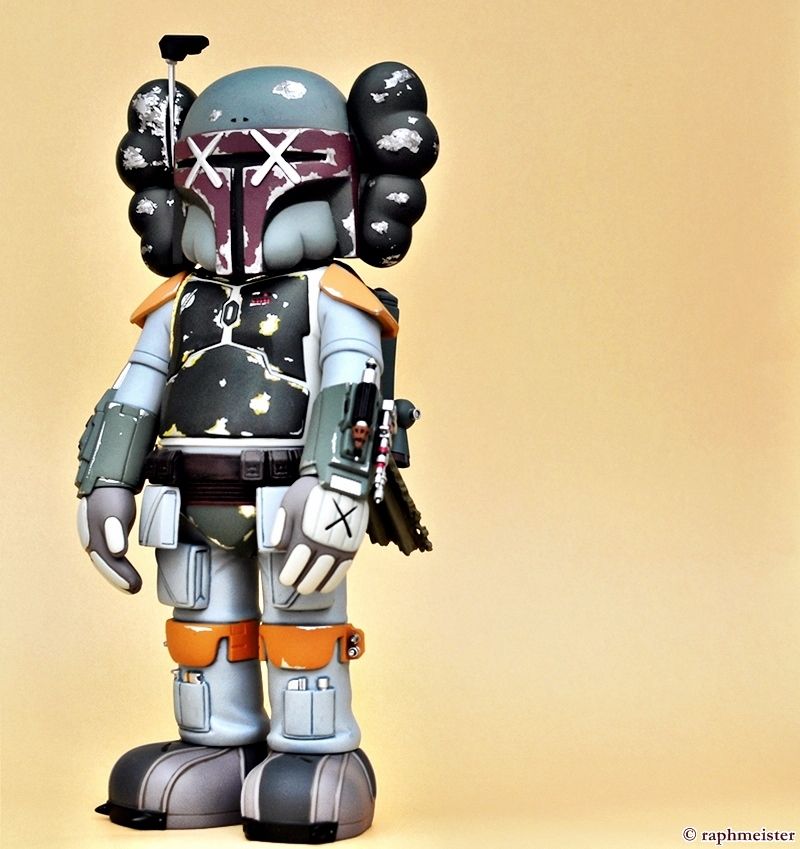 i am kaws star wars complete :) well kind

of...
and then we come to food. i love goo

d food...

a good steak once in awhile (i'm a Morton's filet mignon kind

a guy)

, good Nonya(my family's cookin

g especially)

, Chinese, American, Italian(pizza

over pasta for me but love em both

), Japanese food(salmon sashimi comes to mind but i love

the katsu and prawns

at katsuk

ura,

yakito

ri and foie gras at kazu

) etc etc etc. one of my favorite dishes though is bak chor mee

which is

of

T

eochew origins, and i am a mee pok lover.
i re

call

when i was a young boy and

several days a week

having nice mee pok(more tomato based then as i was young

)

with my family at a small market in front of Jalan Kuras, where the current James Cook university stands on Upper Thomson Rd. my kindergarten used to be about there too. fond memories overall...
so the best bak chor mee for me is... Tai Wah Pork Noodles at the 2nd floor of Hong Lim Market and Food Centre
i had discovered Tai Wah in 200

3

(

gosh it's been a decade

)

when I started working for the Monetary Authority of Singapore. opposite from the MAS building was Bestway Building and there was a food centre there where one of the stalls with always the longest queues was Tai Wah. then it was prepared by an older gent, Mr Tang,

who

you can see in the pics at the stall and at their site. the younger chap at hong lim is his son. I must admit, dad's bak chor mee

tasted

better based on my memory of it vs the sons but

this is

still ultra excellent stuff.
Tai Wah Pork Noodle
-

531A Upper Cross Street,
#02-16 Hong Lim Food Centre
Googled a bit and found their websit which has their history... interesting... check it here LINK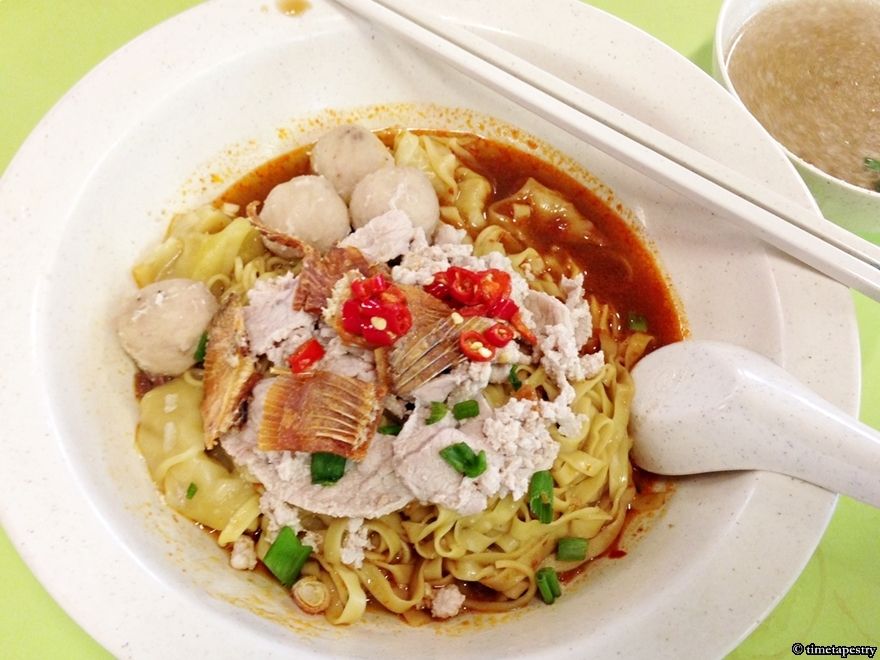 what's great about it?
wonderful

zingy spicy

robust flavor

...

the black vinegar, the 'liao' or ingredients in the $6 big version do it for me every time

...

the fried drie

d

sole, minced meat, meat balls,

pork slices

, dumplings, chives/spring

onions

, my added ch

illi

... DAMN SHIOK!

note i order mine without pork liver 'mai de gua

'

but it comes as standard. i normally have a cup of sugar cane juice with it which balances it all out wonderfully. hmm may have to swing by tomorrow

...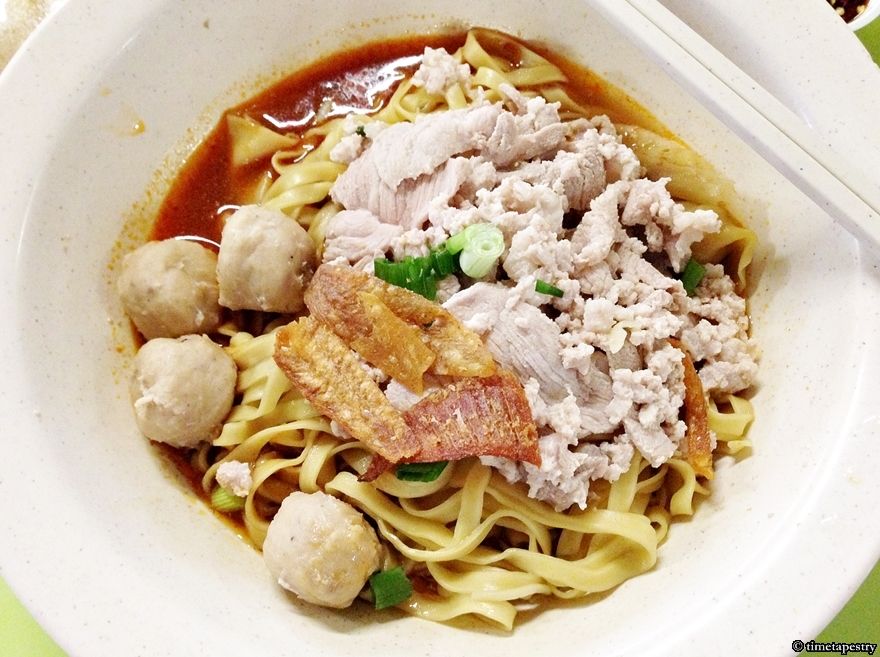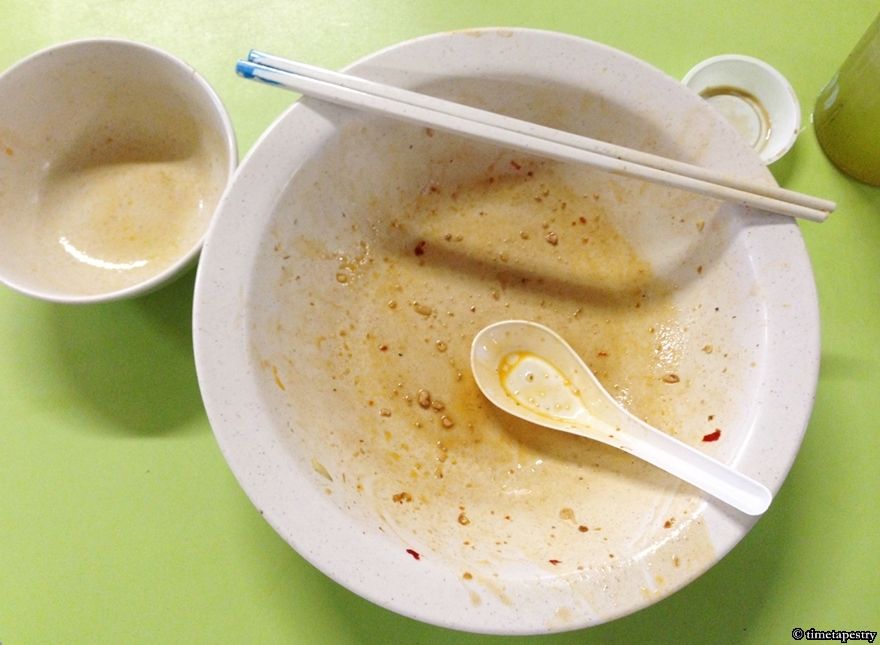 hope you liked the short diversion

and

i guarantee next post will be a watch post :) cheers, raph