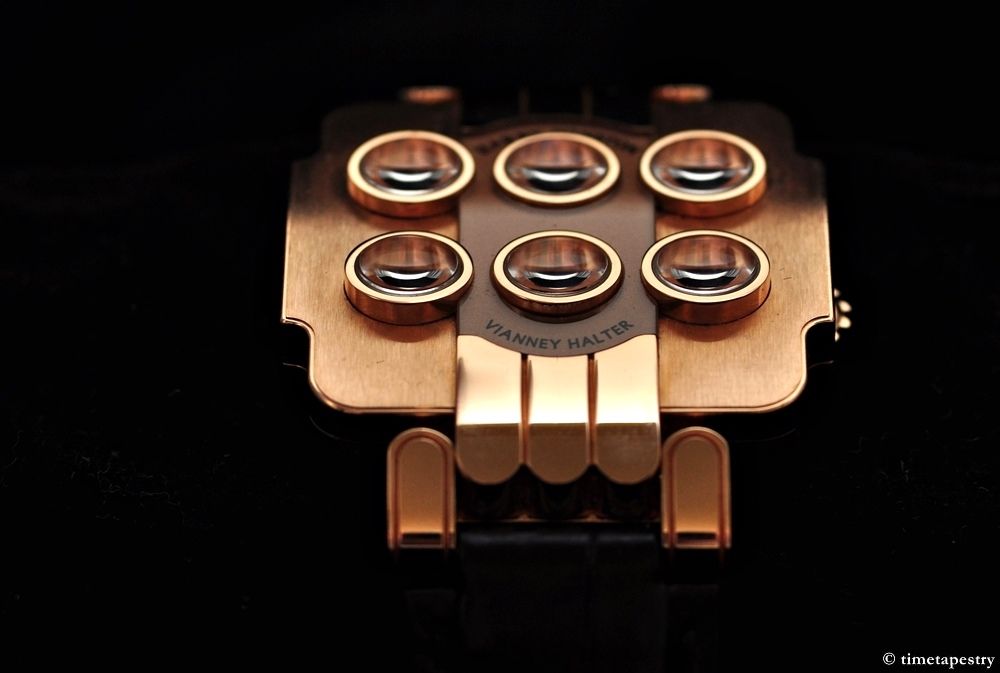 at the start of this post, I would like to note, if it is not evident already from several past posts, that I absolutely love this timepiece. it is an amazing example of art and technic combined. a wonderful marriage of horological science and expression fused into a mesmerising dream time machine.
Sadly all of my text for this post got lost as I was adding pics to it... so you(and I) will miss whatever I had written out, which was a fair bit... but maybe it was deigned that the pics were meant to speak for this piece and I should just shut the *bleep* out (quoting mr Samuel Jackson :)
to borrow a line from one of my fave episodes of comedy...

"oh yeah u're a genius. u took a picture of one of the hottest women in the world and somehow made her look beautiful. what's your secret? Are you using some kind of film?" ~ the finch

...so here are my shots of one of the most beautiful watches in the world and I didn't use film of course as we live in a digital world and with this watch... digital is the way to go...
well how exactly do u tell the time? it's 5:31 and 57 seconds on the 8th of the month... you'll figure it out :)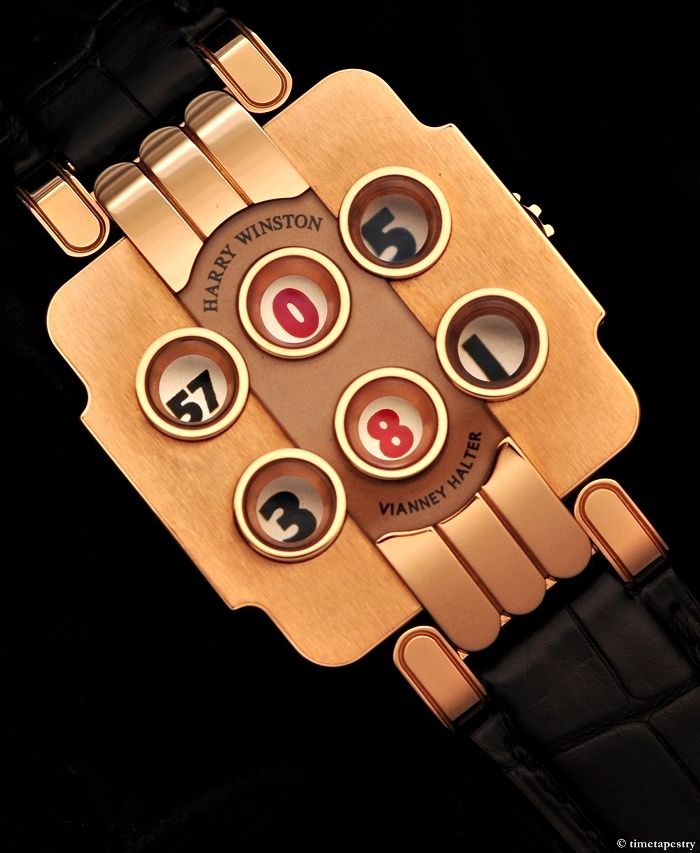 the countdown of the last 4 seconds is a cool technical feat
if u don't view it straight on then all u have is a beautiful art piece
seeing this wonderful piece then from different angles...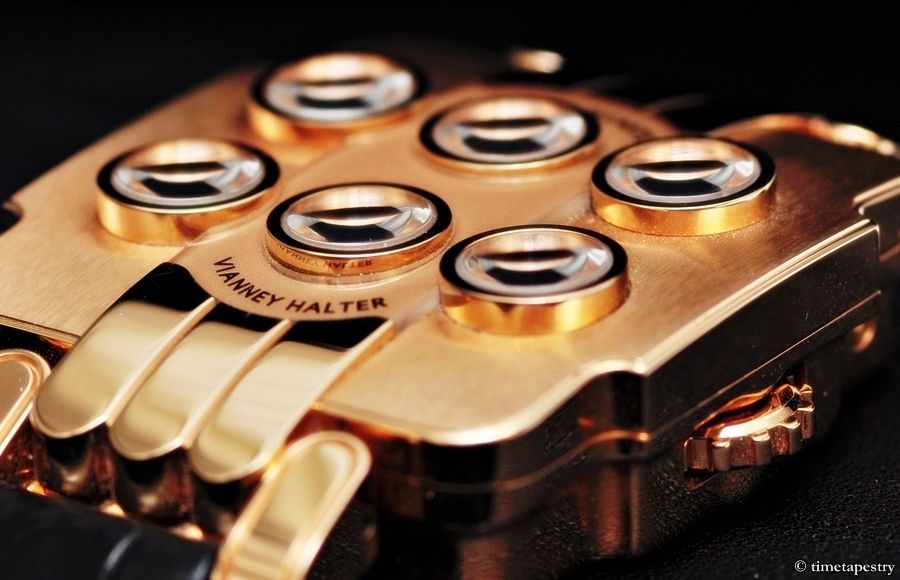 pushers for time/date adjustment. in the original concept, it was all meant to be managed through the crown going through different levels for different settings. that must have been a nightmare to try and realise... and never did in production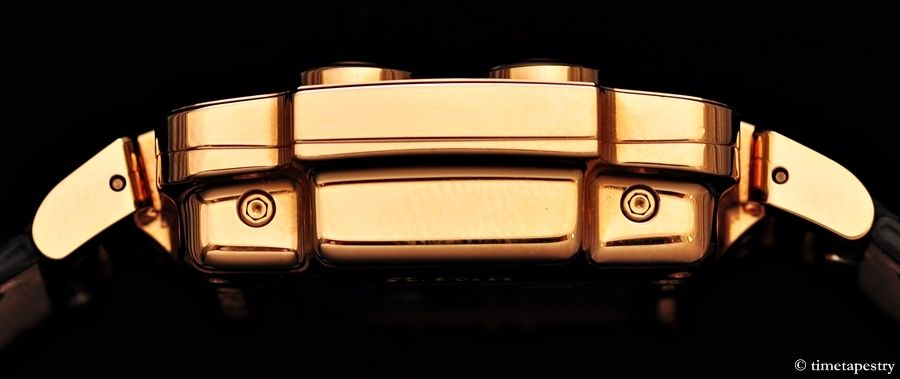 first look at the back... note that the bottom right corner has a circle that shows a blue 3 and a red 3 and HW at different times(I am not sure what it signifies currently)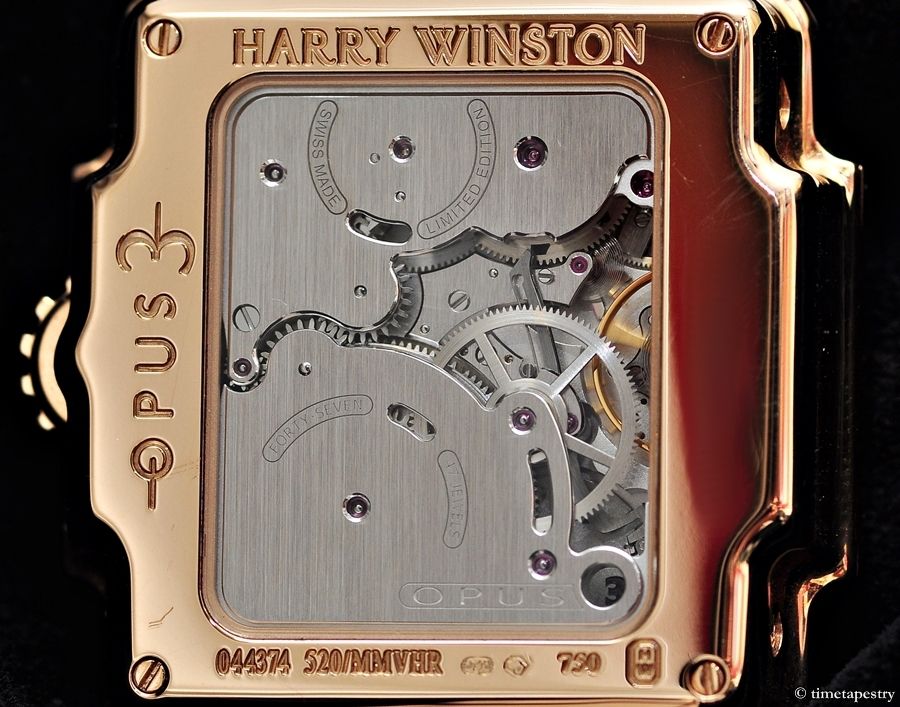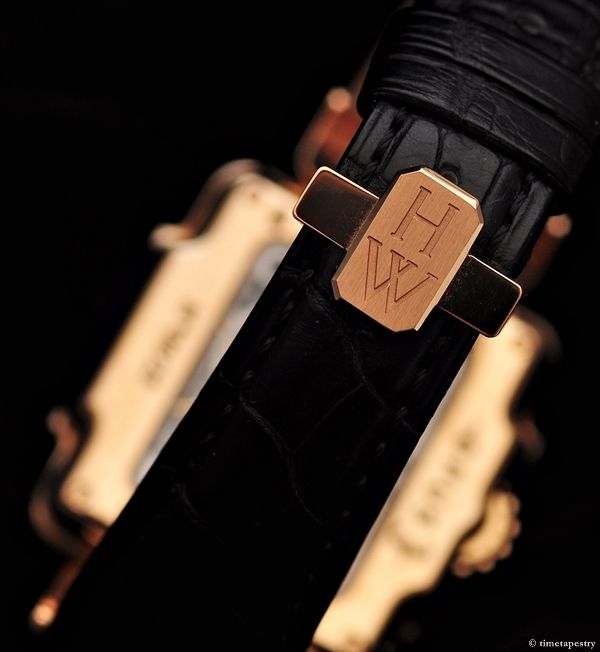 God I want this watch... other than the $200+k price tag, you will have to find a willing seller. 25 pieces in RG and 25 in plat that I know of... not sure if they did do the bejewelled versions
Let's take a quick look at the differences... Here's a pic of the blinged out version from the original design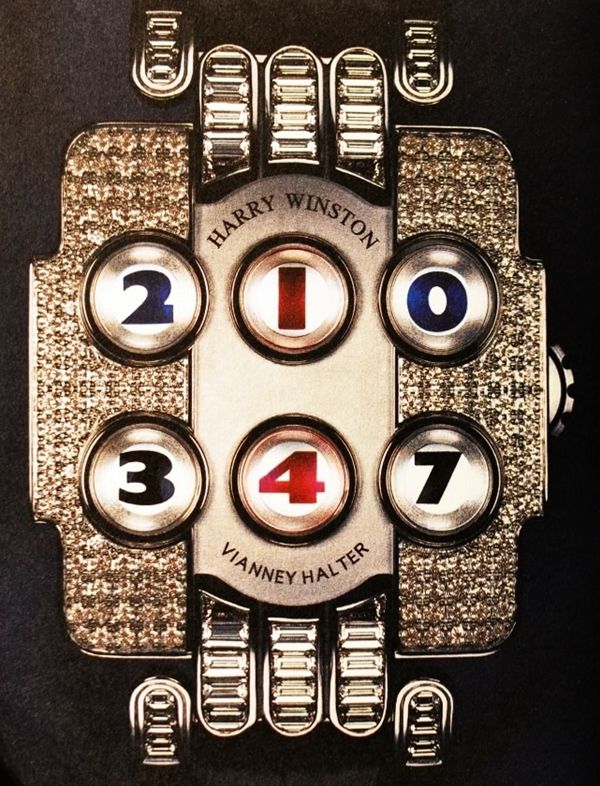 the final piece retains almost all of the original's look. minor differences can be seen in the fonts for the digits but they are very minor and both look simply amazing...

the movement is the other major change... Vianney's original design
and what I had noted earlier about the crown being used for settings vs pushers. such an ambitious concept and even with the changes, it is amazing that it got realised at all...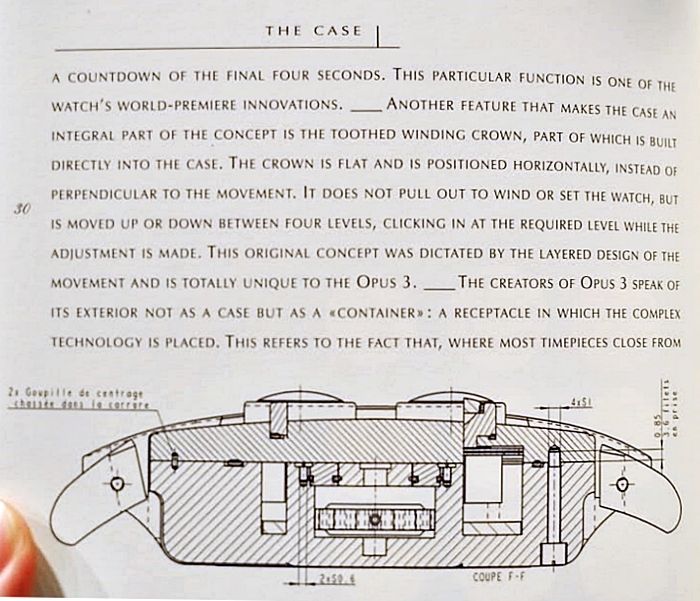 2 pics showing the jump of 59 seconds to the next minute... 5:23:59
and it's 5:24
and some random shots I took as I wanted to make the most of it being in my possession for this brief moment in time... this one entitled 'power corruption lies' of course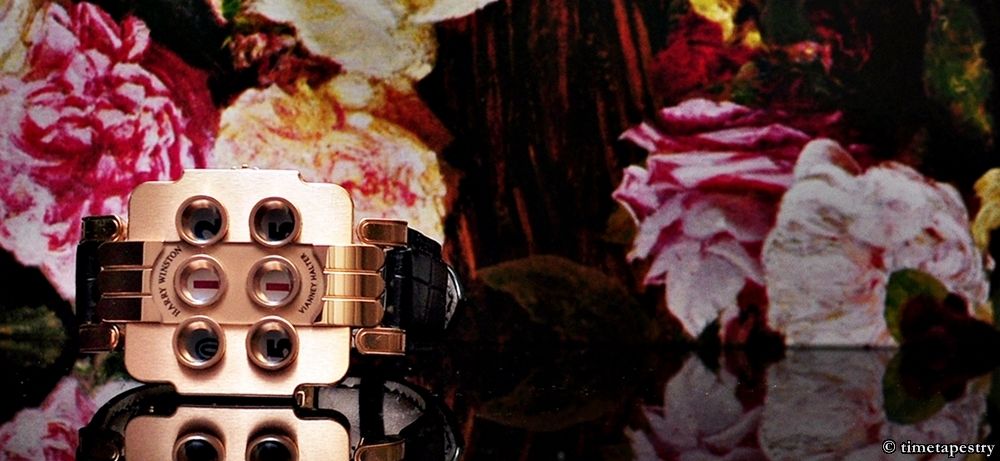 '
elephants from Madras' admiring treasure...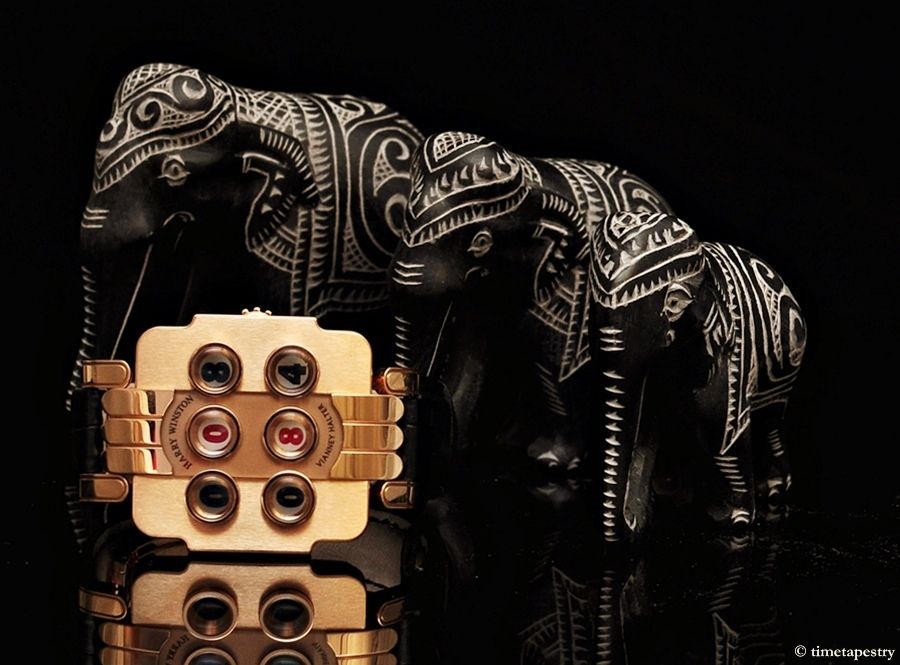 tear droplets... captured when I returned it to it's rightful owner (huge thanks to the owner of this piece for loaning it to me. he is an infamous watch collector with a plethora of piñatas watches from different brands and independents [I wonder if anyone would get the reference from this last line ;) ]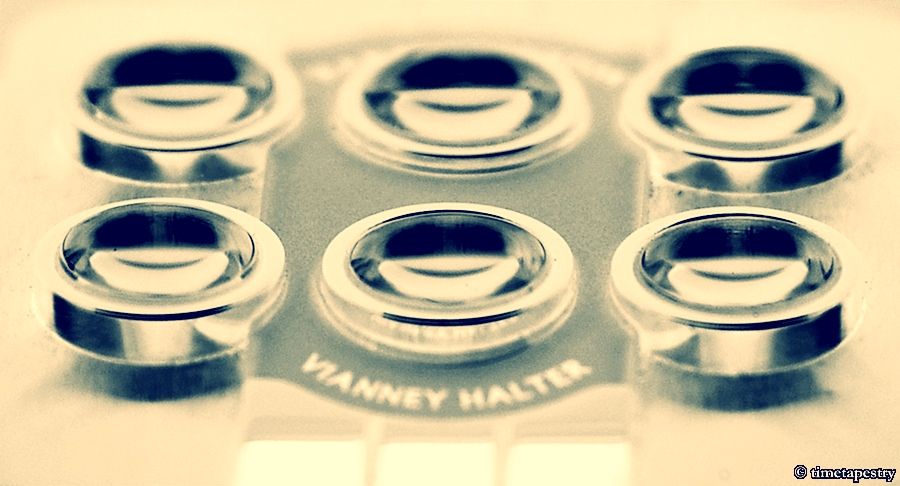 and yup it does go with jeans
some macros... love child of Harry Winston and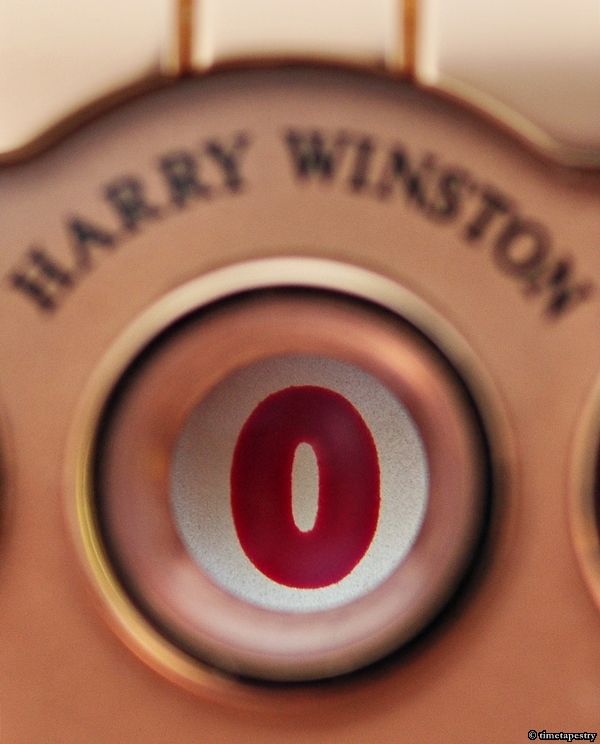 movement could have more going for it but it's pretty alright. not mindblowing but alright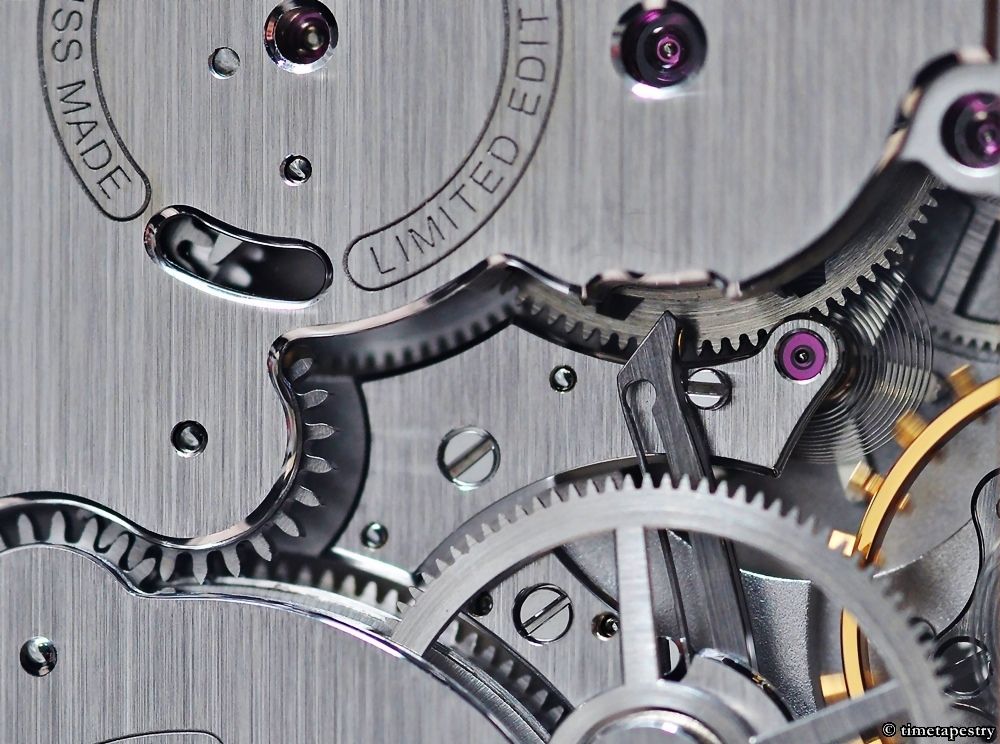 and how does it compare size wise? against some of my other digital square ;)

and against some of the bigger boys in my collection? it holds up very well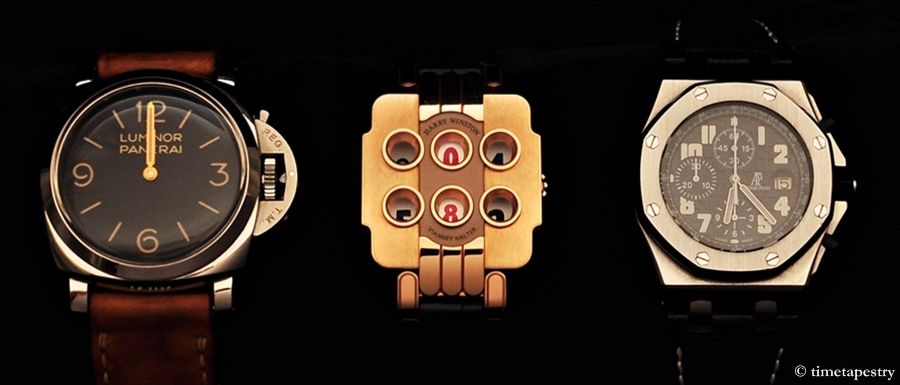 maybe one day... just maybe... one can dream of owning this dream machine ;) a super watch!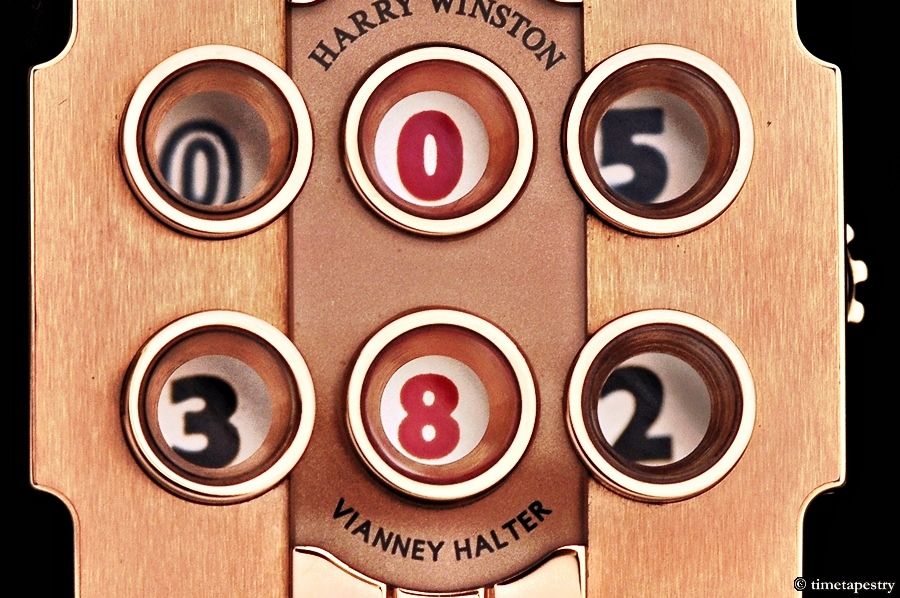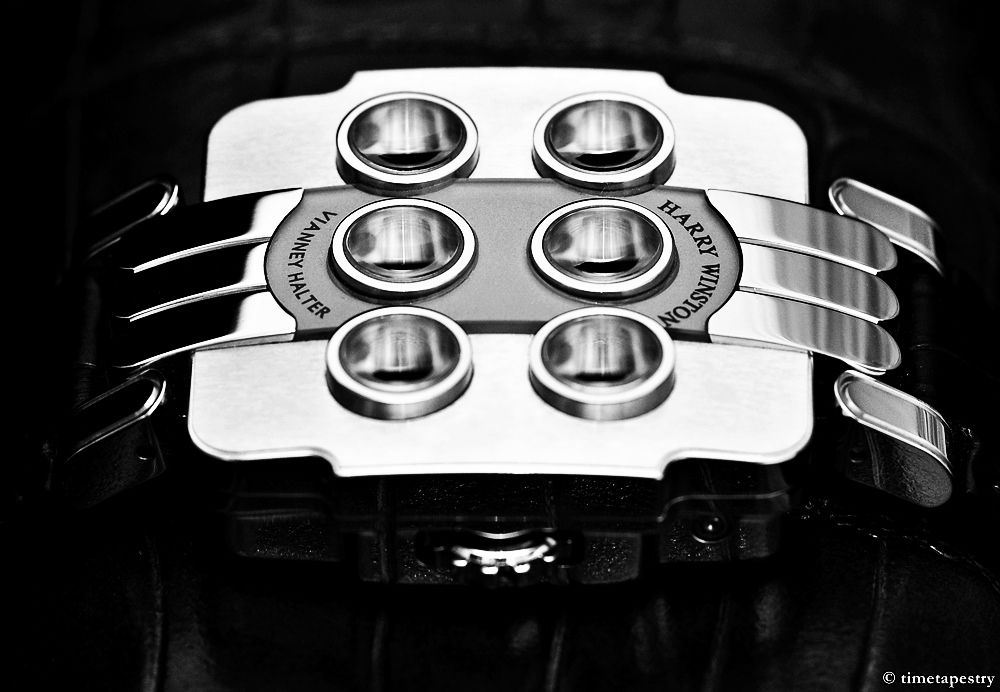 and there you have it. it took almost 10 years from concept to delivery and it is extraordinary that these pieces have seen the light of day. all owners of this piece are automatic connoisseurs in my book as I would believe that they see the value and beauty in this. the alternative is that they have too much $ laying abouts and this was an after thought but I choose to believe the former :) congrats to them and to all those involved in realising a dream... Harry Winston, Max Busser, Vianney Halter, Pascal Pages, Renaud et Papi and unnamed folks behind the scenes who worked on it, hats off to you all.