Wanted to share on 2 things in this post. One was on changing up the look of your watch through strap changes and the next... will come after that ;)

[Note for all the sites i point folks to to get stuff i gain absolutely nothing from it and it's just an option and you can choose whatever seller works for u]
thinking of what i needed for this shoot... originally had wanted to do videos with my lx7 but they turned out pretty dark... and had a couple of watches to play with for this post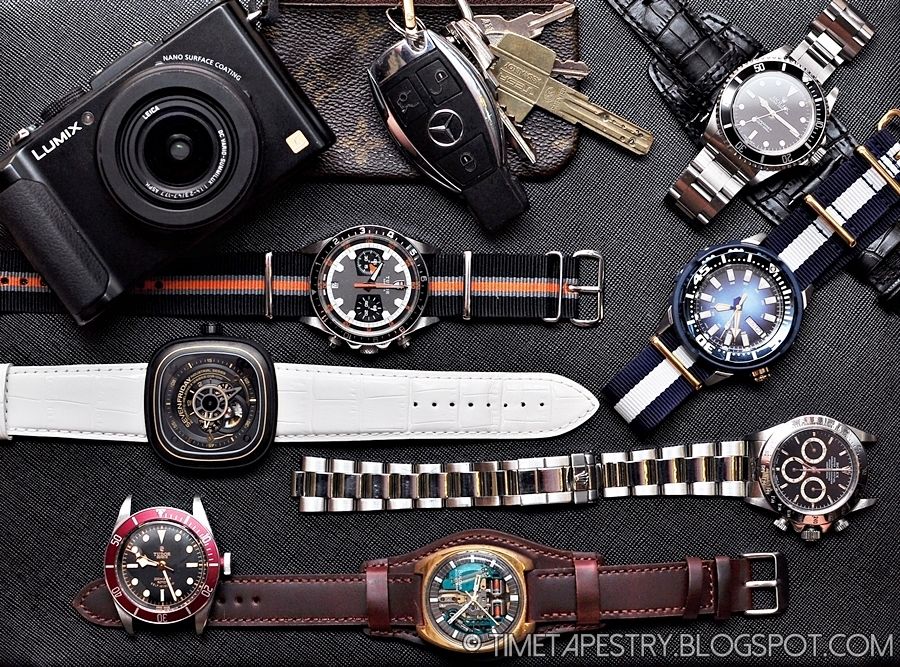 Now if you are antsy about taking sharp hard metal objects to your precious 1+k, 10+k, 100+k watches then don't do this at home. bring it to a watch servicer/repairer and pay them to bring a sharp hard metal object to your precious :) i don't recommend getting your retailers to do it as they may not take too much care or be very proficient at it, depending from person to person.
one way is to get a bit proficient at it yourself and to try and remove springbars and put them back in yourself with A LOT OF care and attention. u could practice on cheaper watches too. At any point if you think you might scratch something or spoil something, i suggest u don't push your luck and head over to a watch repairer to save the day. only do what u're comfortable with. folks who want to do this themselves will need to have uhm cojones as there is a need to use some force and instruments that can damage your watch case.
1. get the right instruments - eg. bergeon tools to deal with all kinds of springbars. you can check out tools here LINK or ebay. note there are cheaper versions out there but bergeons tend to be a reliable standard and is used by watch servicers too. [eg bergeon 6285 is a good tool if u are changing a lot of bracelets where the holes don't pierce through the case] u can use tape as well around the springbar areas to to prevent scratches if u wish to take more care.
the claw and the pointy end... note these are unofficial terms :)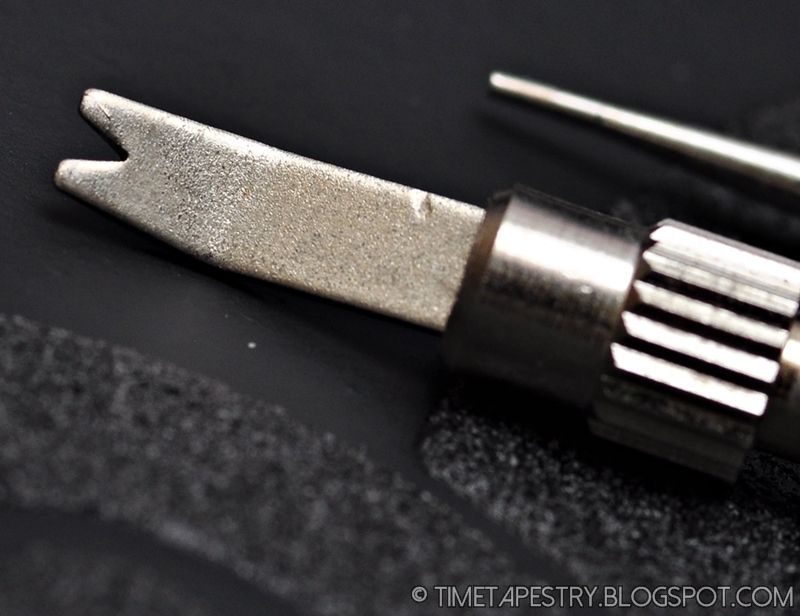 fork tips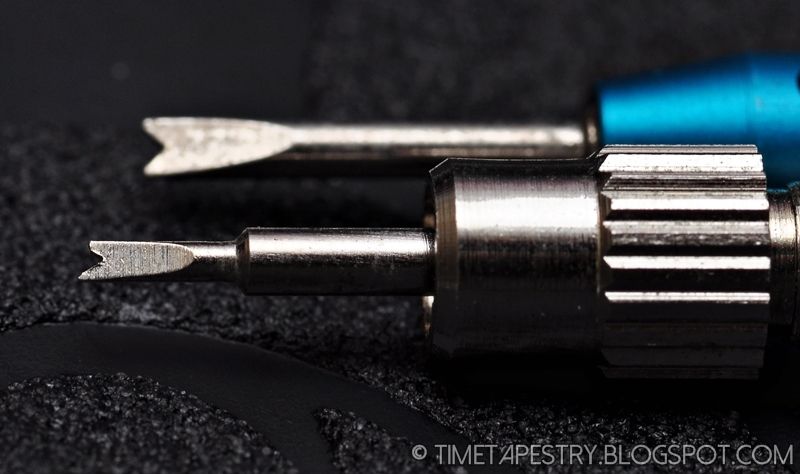 2. next remove the bracelet or strap
a. accessible springbars [6111] - yank the strap down to expose some of the springbar grooves and use the claw to pull it down so it pops out of the hole.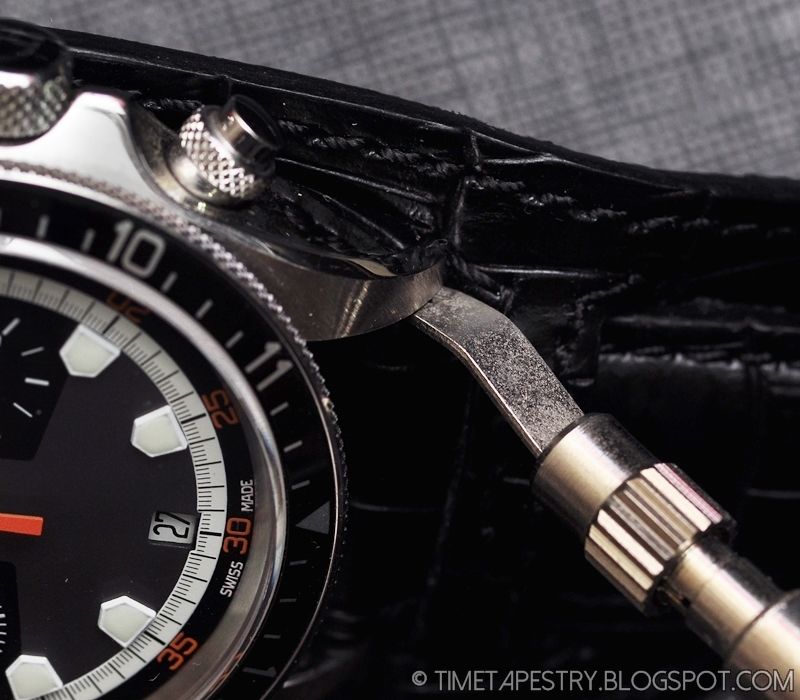 b. old rolex with the springbars viewable on the outside of the case [pointy tip] use pointy tip to press the springbar down and voila
c. springbars that are harder to reach coz they've got stuff round it [
fine fork tips on 6111 or 6285] - these are tougher to remove as you have to make an effort to ensure one end doesn't pop back in when you are taking out the other. finer fork tips needed to get into tight spaces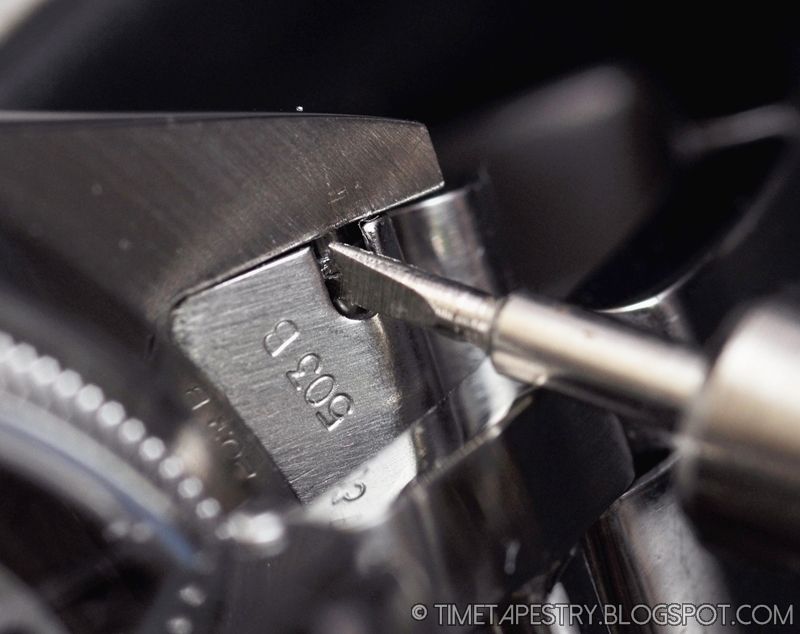 3. change it to the strap that you liketh or have buyeth and put it back in - i didn't take pics of this as i just use my thumb and whatever nail is on it to push the springbar down and shove it between the lugs and get the springbar into the hole (all sexual connotations are not intentional... or r they? hmm)
anyways this is how i see most folks do it too but if u have the 6285 it could help as you could hold in both springbars as you place the bracelet or strap end back into place
on nato and tudor on a leather bund strap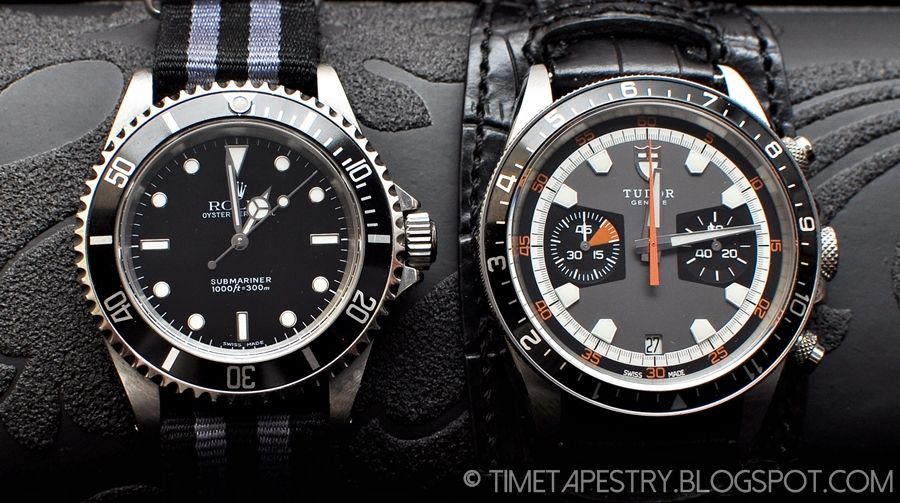 for nato straps i have gotten it through a mate who is just starting out on selling em. his site is still under construction but u can drop him a line there and check with him what he has in stock LINK
for low end leather straps i typically go through ebay. these will cost less than US$40 normally.

for better quality bespoke straps that folks wish to charge a lot of $$$ for, you will have to do your homework for who makes decent straps in your city/area

get official straps sold by the brand - this may be pricey but u can trust that they will rely on decent strap makers(for most brands)
next on changing up the look of your timepiece ~ switching from a solid caseback to a see through sapphire case back
there are watches out there of course that have movements that shouldn't be seen but there are many that have decent enough movements and finishing for a see through case back. a steel caseback is about as exciting as staring at... well a blank boring steel caseback. the movement in some of these watches may have
functional to minimal finishing but it's definitely more fun to flip a watch over and have something worth looking at more than blank steel...
the first watch i swapped out to a sapphire caseback was my Omega Speedy... LINK
and i don't ever want to change it back to the solid back... and this past week i just got round to doing these...
say hello to a fine tuned zenith el primero, Rolex style! :) the 4030 found in the 16500 series Daytonas...

column wheel auto chrono

zoom in on the rotor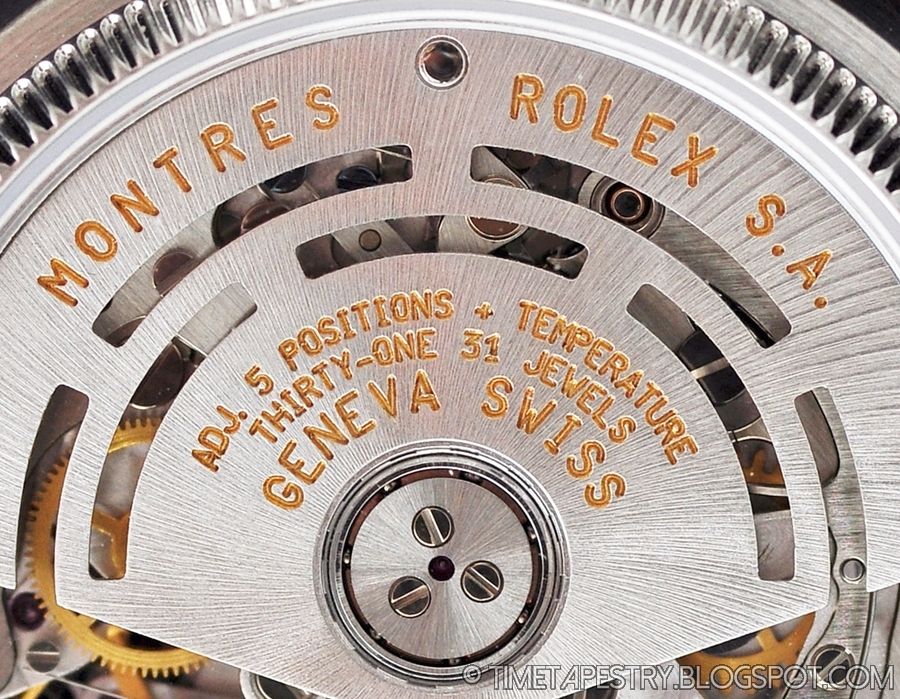 and a final shot
next up my trusty submariner with it's bulletproof 3130 movement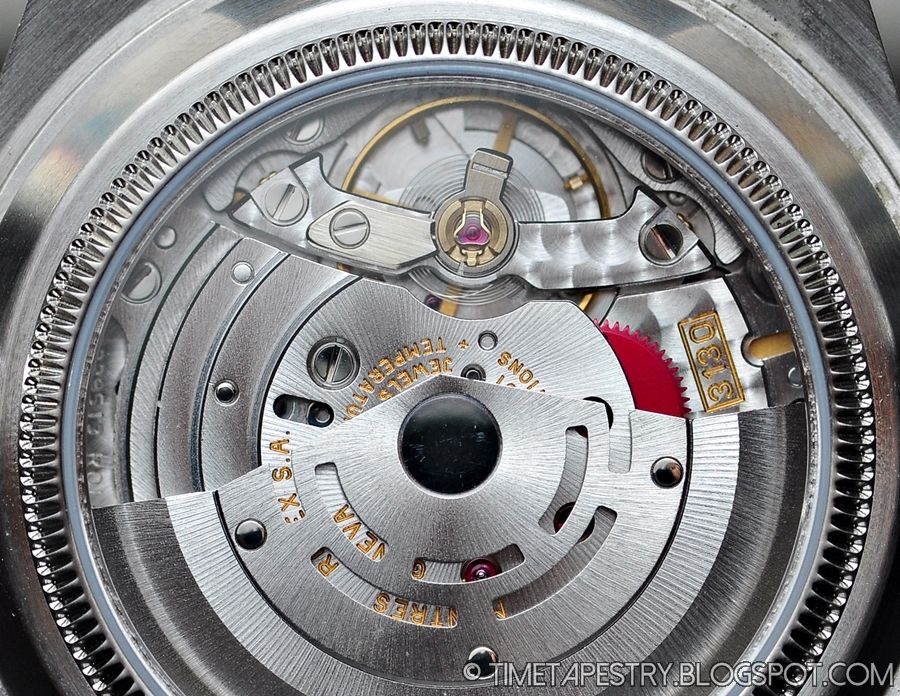 solid casebacks chilling...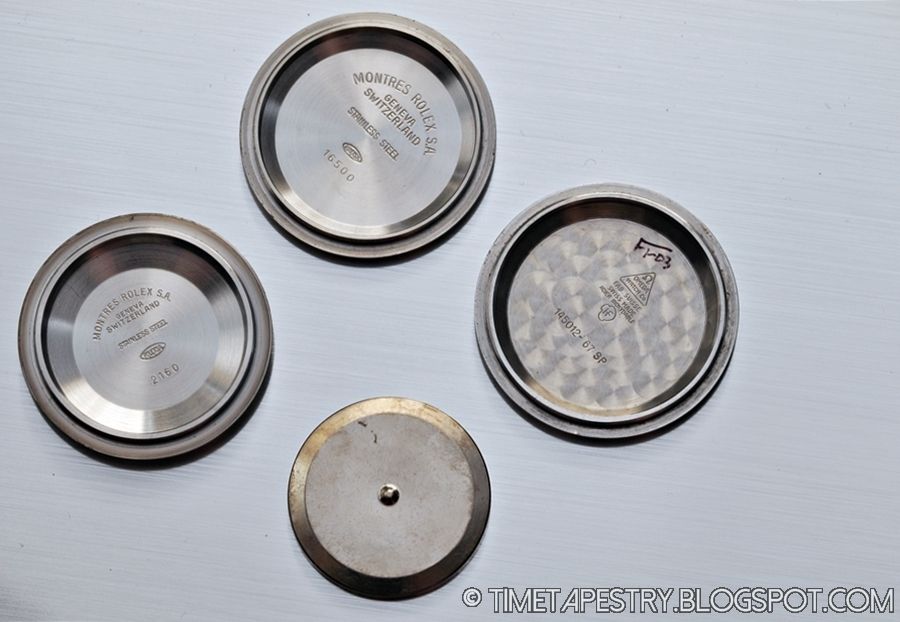 i won these 2 sapphire casebacks through ebay auctions, bidding on auction listings of this chap, Thomas Preik LINK who also has a website selling em LINK ebay auction listings are a better way to go for this as you may be able to win this at a lower price at auction than the price offered at his official site or at 'buy it now' on ebay.
for these casebacks, just bring them to a watch servicer(preferably with experience with the brands u r changing the backs for) and they can swap it out for u for a small fee. hope this post gives u ideas on how to change up the look of your watch to keep things interesting, refresh it a little or give em a different dimension.
cheers, raph