oh i was thinking of getting another Omega and had been looking at some of the vintage pieces. there are so many nice ones but the one i was actually tracking(on several sites) was the Omega Speedmaster MkII with the racing dial as it stands out with it's bright-ish colors in a sea of black and white(metal) speedies... Omega must be tapped into my, and probably loadsa other collectors' minds, as a new version of that piece will be introduced soon. definitely looking forward to seeing this in the metal!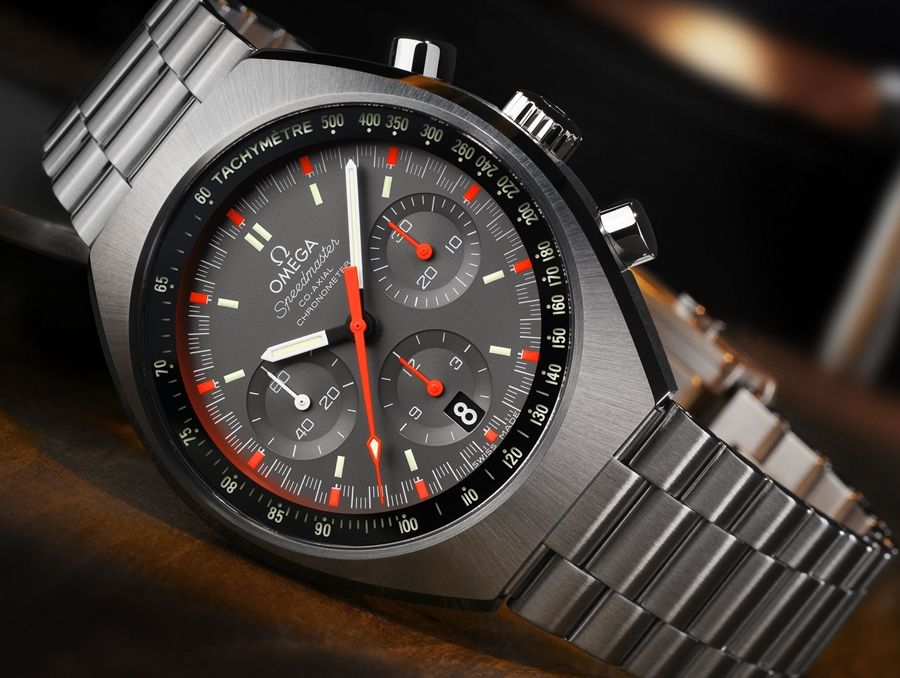 Press Info: 1969 was the year mankind set foot on the lunar surface wearing OMEGA Speedmaster Professional chronographs. The same year, OMEGA introduced the new-look Speedmaster Mark II.
The

OMEGA

Speedmaster Mark II is an exciti
ng reintroduction of the original 1969 Speedmaster Mark II, a timepiece with a streamlined case that was powered by the same space-tested, hand-wound caliber 861 found inside the famous Moonwatch. The 2014 version of this classic timepiece has been updated to include an automatic movement and tachymetric scale that is visible in the most limited light – a first in the iconic Speedmaster family.