check out this short video for the 12 participating brands... in total they are exhibiting an eye watering $30million worth of bejewelled timepieces
Where:

Paragon Main Atrium. A 'Collector's Mansion' has been setup there
When:

26 Sep to 5 Oct 2014
What:
Watches with bling... bring the sunglasses if you can't take too much bright lights
Who:
The Lim Family out in force

Sonia Sui... Taiwanese actress model who is in Singlish terms is also jin 'Sui' all bad puns intended of course ;)
Why (it matters):
because diamonds are a girl's best friend and so a watch with diamonds for your female partner could just be what the doctor ordered... the love doctor ;)
gents do where blingy watches too but it's not for a lot of guys. where i have seen guys with blingy watches, they are generally attention grabbing coz of the bling, so if that's your thing more power to u :) if i heard right there are a range of sub-S$10k watches with a little bling all the way to a jaw dropping S$2million where i'm sure the whole watch is encased in sparkles! those are extremely far from your run of the mill timepieces and will definitely appeal to moneyed folks interesting in making a blinding statement :)
How:

"All I do is win, win, win no matter what... g
ot money on mind, I can never get enough a
nd every time I step up in the building e
verybody hands go up! .
..
'cause all I do is win, win, win...
And if you goin' in, put your hands in the air, make 'em stay there!" (nod to DJ Khaled for these words)
how is this a how? well if you win and you get the money, that is how you buy the blingy watches, get it? and u gotta get your hands up for people to be in awe of your wrist ;)
Live pics from the opening event and some lovelies from the night follow (with more in my fb album HERE). Enjoy and get some shades on ;)
A pic from inside the 'collector's mansion'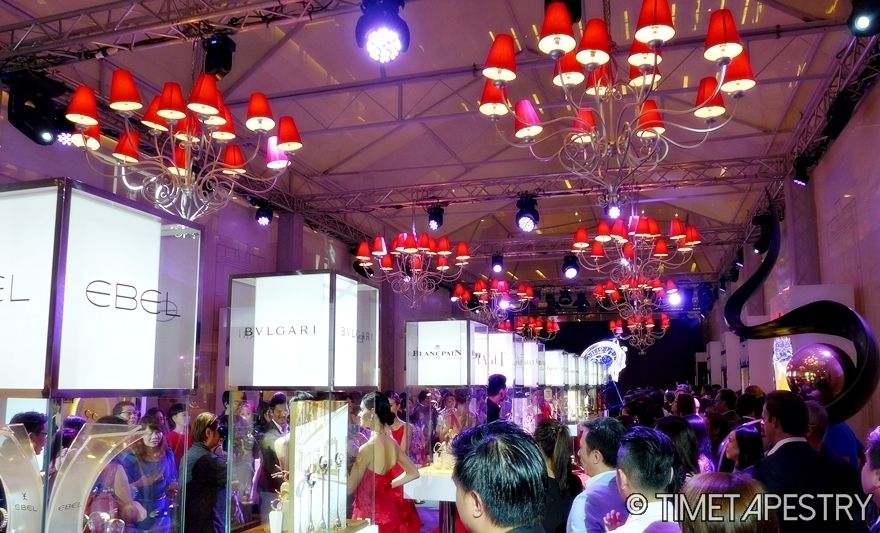 Lim Family members with Sonia
Oh Raphael you really crack me up...
flowers for me? let me give u a peck for that u sweet sweet man ;)
[hmm why do i feel all tobey maguire-ish in pleasantville...]
ok the flowers didn't come from me but from Jeremy... [ photos of that and loads more from the night...
more Sonia, more models, more watches can be found on my facebook album here LINK ]
after that some models came out with lovely jewelled watches on their wrists...
more model pics HERE but i liked how these 2 turned
out after some processing...
what u lookin at? [think madonna vogue for intonation]
now to some watches... first up we have some jewelled ladies' Omegas.
these displays
are great and i liked em the most.
organic flowery woody and quite lovely
check out the flowers and butterflies and watches at the end of the branches.
done up really well
next up... a nice lookin blancpain
corum had interesting offerings on display... an emerald bridge?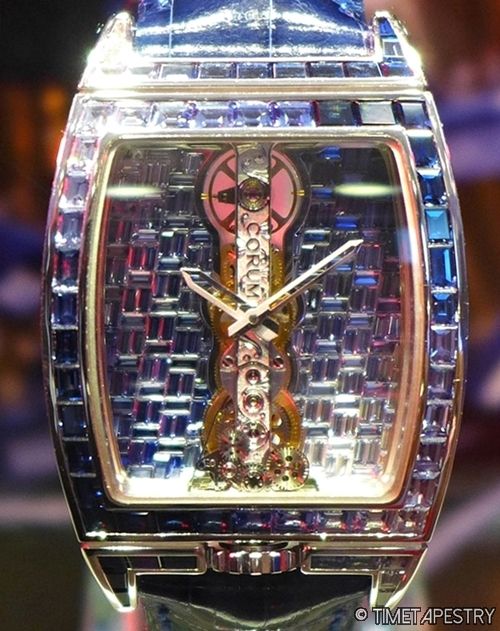 and there might be dragons... which made me think of... Daenerys Stormborn of the House Targaryen,
the First of Her Name, the Unburnt, Queen of Meereen, Queen of the Andals and the Rhoynar and the First Men,
Khaleesi of the Great Grass Sea, Breaker of Chains, and Mother of Dragons ;)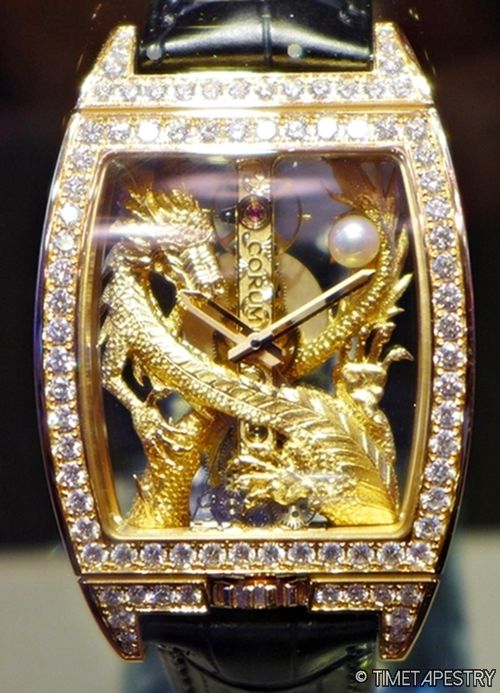 Cartier had different kinds of beasts on display.. a big cat for one
sorry no game of thrones reference for this :)
jewelled tourbillon
and i believe this skeletonised jewelled piece is one of theirs... love it with the ring combo too
next up some AP Royal Oaks with some bling!
some more than others :)
an a nice jewelled millenary on this happy model's wrist
a Piaget which did require me to pull out my sunglasses
and we end off with some cool bvlgaris.. an octo tourbillon
and 'the watch formerly known as daniel roth' (doesn't have the same ring to it as TAFKAP)

so that's it for my coverage for the night... i was happy seeing stars for awhile :) thanks to cortina and their organisers for the invite down and do go check it out for yourself if you're in town. bring your cheque book / luggages filled with cash / plastic just in case yuh ;) cheers, raph