"Singapore Toy, Game & Comic Convention (STGCC) juices up the pop culture universe with offerings from the worlds of toys, games, comics, anime, manga and collectibles." and so i descended for a short while as it's a busy weekend for me onto the convention halls at marina bay sands, for a time, taken over by cosplayers, superheroes and villians and some amazing artists, toys and sculpts.
i grew up on comic books and i love the art, the stories and the toys. i remember watching the empire strikes back in the cinema as a little kid and afraid for luke as he hung in that ice cave and half closing my eyes for a monster that never showed. I may be turning 40 shortly but i still imagine being transported to shi'ar universe to battle with gladiator and the imperial guard
for jean ;) lightsabres, the hand, cyborgs, the falcon and the enterprise... oh yes... so once a year, i get my geek on at the STGCC and it's great to have this here. I can't make the pilgrimage to the San Diego Comic Convention so this will have to do for a long time to come... but maybe one day... maybe. anyways what follows is just a couple of shots taken at STGCC which was over the last weekend.
hot toys delivered again as expected... amazing 1/6 scale star wars figures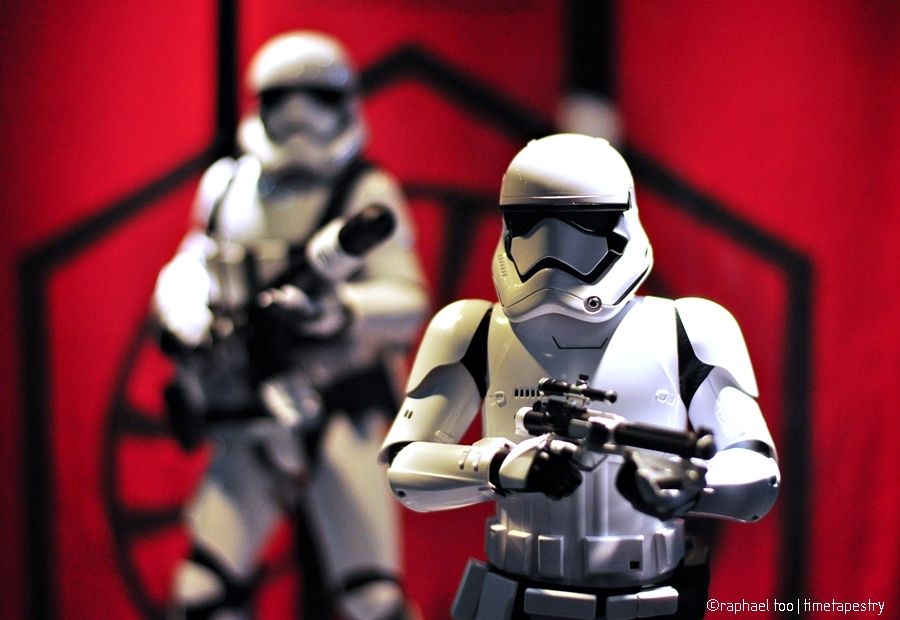 han and chewie piloting the falcon
""if u strike me down i shall become more powerful
than you can possibly imagine"
some great Marvel sculpts and figures were on display too... slightly less than life size hulk
and hulk buster. notice the folks below going "let's get the hell outta here!"
WHERE IS HULK BEEEEEEEEEEEEEEER??!!#@!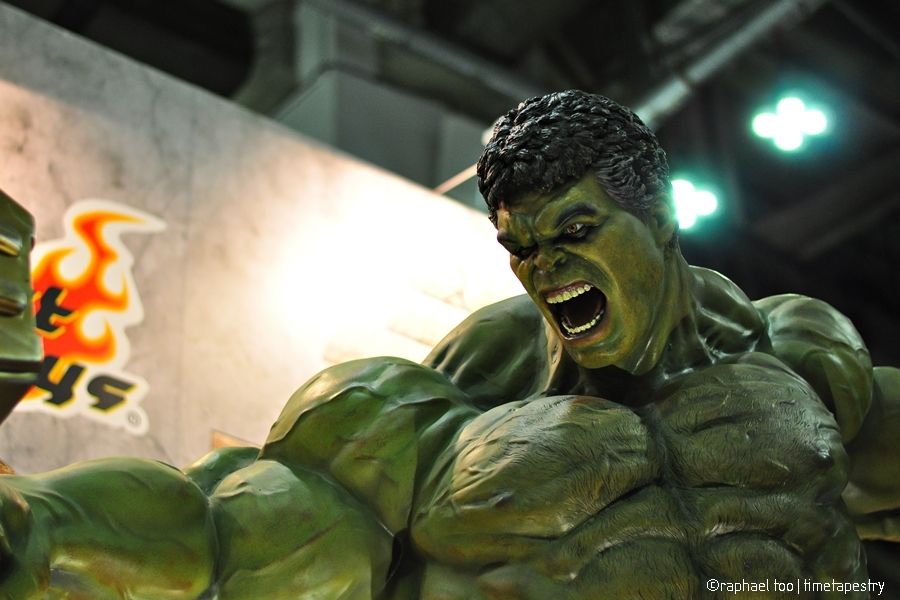 she could possibly cool him down... or is it only widow?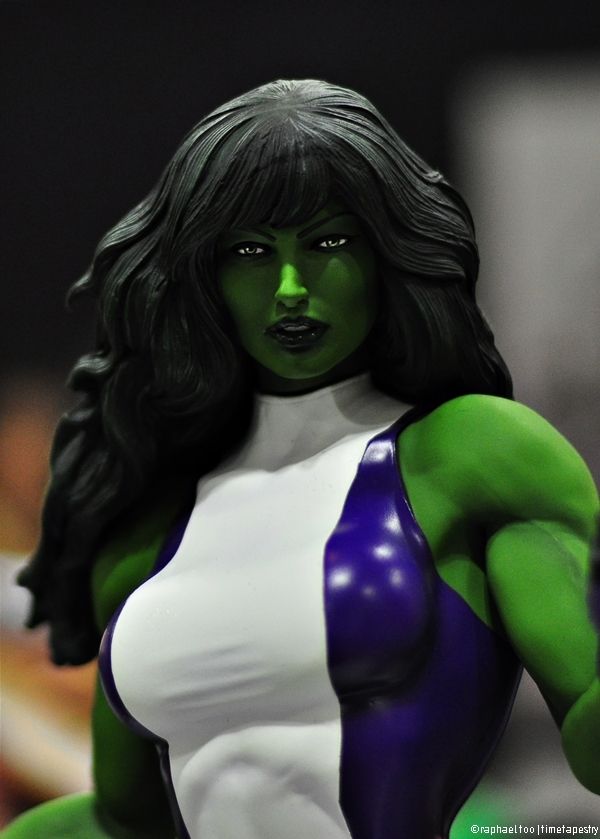 black cat was out hunting spidey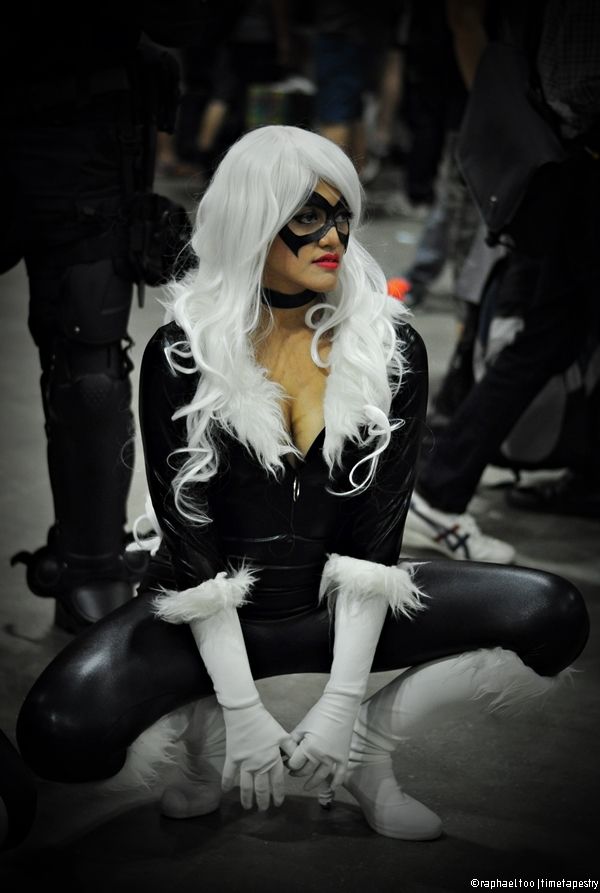 betsy braddock, aka psylocke was getting ready to take down some baddies
& u may say I'm a screamer.. but i'm not the only one...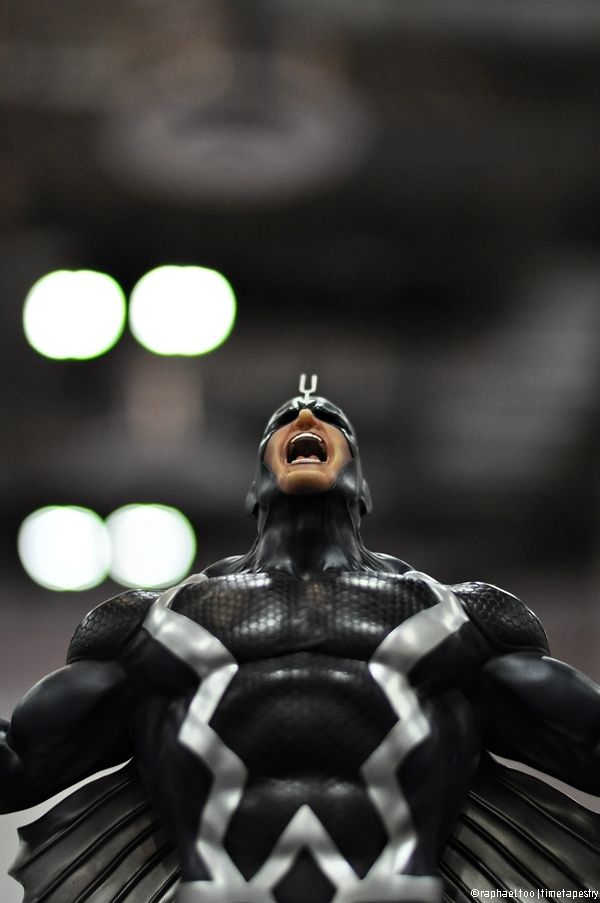 a pretty cool sculpt... medusa is it?
these medicom bears sold out... the chinese old skool jiang si or vampire... hopping all over the place
cosplayers were out in force too... some of the outfits were real cool and u can see them putting a lot
into their costumes and makeup... very cool!
elf maiden and the hero i presume
i think i better catch more manga/anime than just what shirow puts out as i have no idea
who these cosplayers are meant to be :)